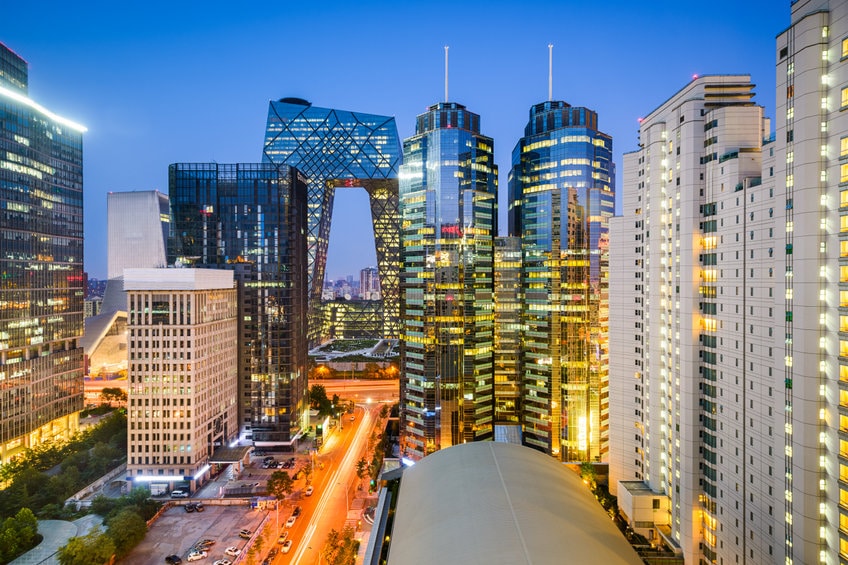 This week's list of upcoming fellowships includes several research programs for emerging and established scholars, leaders, and artists around the world. There are also fellowships for students, lawyers, writers, and other professionals. Apply now!
Not ready to apply this year? Click the links to bookmark these fellowships to your ProFellow account.
Upcoming Fellowships Deadline: September 19 – 25, 2021
Teach For India:

The Teach For India Fellowship program is a 2 year full-time paid commitment in which we place the most promising graduates and professionals as full-time teachers in under-resourced and low-income schools. Students and professionals with a Bachelor's Degree at the time of joining the Fellowship are invited to apply. Applicants need to be either of Indian citizenship or of Indian origin. Teach For India Fellows will be paid a salary of Rs. 17,500 per month. Four deadlines, check the website. / Due September 19, 2021
NYC Civic Corps: The NYC Civic Corps, an AmeriCorps program run by NYC Service, unites a diverse group of professionals to serve full-time with partnering organizations for 10.5 months, serving full-time to build volunteer management systems and leverage over 40,000 volunteers to increase the quality and quantity of services delivered to underserved and vulnerable individuals. Corps members receive a monthly living stipend, health benefits, and an end-of-service education award of $6,095. Corps Members range from age 22-72 and are placed in a wide array of non-profit organizations and City agencies throughout the five boroughs of NYC. / Due September 19, 2021
Facebook Fellowship Program

: The Facebook Fellowship Program is designed to encourage and support promising doctoral students who are engaged in innovative and relevant research in areas related to computer science and engineering. Winners of the Fellowship are entitled to receive two years of tuition and fees paid, a stipend of $37,000 each year, and up to $5,000 in conference travel support. The Fellowship Program is open to Ph.D. students globally who are enrolled in an accredited university in any country. The program favors students who are further along in their course of study. / Due September 20, 2021
Equal Justice Works Design Your Own Fellowship

: Equal Justice Works Fellows have the opportunity to design their own Fellowship to address an unmet legal need and underserved community. This Fellowship opportunity allows fellows to leverage their law degree in service of a community or cause of their choice. Throughout the two-year project term, Fellows receive the support they need to focus on helping their community, including a competitive salary, health insurance, and fringe benefits, up to $5,000 in loan repayment assistance per year, and Annual Leadership Development Training in Washington, D.C. / Due September 20, 2021
Independence Foundation Public Interest Law Fellowships

: Independence Foundation is committed to supporting free legal services for residents of the Philadelphia region. Through the Fellowship Program, the Foundation funds the compensation and employment benefits for accomplished young lawyers who have decided to direct their considerable talents to public interest service. The Foundation requires that the focus of all Fellowship work be on direct representation of disadvantaged clients. The Foundation also assists the Fellows in repayment of their often substantial educational loans. / Due September 20, 2021
NGA Visiting Senior Fellowships

: Leonard A. Lauder, Paul Mellon, and Ailsa Mellon Bruce Visiting Senior Fellowships are intended to support research in the history, theory, and criticism of the visual arts (painting, sculpture, architecture, landscape architecture, urbanism, prints, and drawings, film, photography, decorative arts, industrial design, and other arts) of any geographical area and of any period. Fellowships are for full-time research, and scholars are expected to reside in Washington, DC, and participate in lectures, colloquia, and informal discussions that complement the fellowship program. The program length is for 2 months and includes housing and a stipend of $6-8K. / Due September 21, 2021
Schwarzman Scholars

: Schwarzman Scholars is a highly selective, one-year master's program at Tsinghua University in Beijing, China. Whether in politics, business, or science, the success of future leaders around the world will depend upon an understanding of China's role in global trends. Students will live and study together on the campus of Schwarzman College, a newly-built, state-of-the-art facility, where all classes will be taught in English. Students can pursue a degree in Public Policy, Economics, and Business, or International Studies. Schwarzman Scholars receive tuition and a stipend, room and board, RT travel, and an in-country study tour. / Due September 21, 2021
NEH Summer Stipends

: Summer Stipends support individuals pursuing advanced research that is of value to humanities scholars, general audiences, or both. Recipients usually produce articles, monographs, books, digital materials, archaeological site reports, translations, or editions. Summer Stipends provide $6,000 for two consecutive months of full-time research and writing. Recipients must work full-time on their projects for these two months and may hold other research grants supporting the same project during this time. Summer Stipends normally support work carried out during the summer months, but arrangements can be made for other times of the year. / Due September 22, 2021
Banting Postdoctoral Fellowships: The Banting Postdoctoral Fellowships program provides funding to the very best postdoctoral applicants, both nationally and internationally, who will positively contribute to Canada's economic, social and research-based growth. Fellows can pursue research in health, natural sciences, engineering, social sciences, and humanities-based topics. The award is for 2 years and awardees receive $70,000 per year. This program allows applicants to launch a successful research-intensive career while working on a project that aligns with the host institution's strategic priorities. All applicants must be endorsed by a Canadian research institution. (Institutions may have internal deadlines). / Due September 22, 2021
George Mitchell Scholarship

: Up to 12 Mitchell Scholars between the ages of 18 and 30 are chosen annually for one year of postgraduate study in any discipline offered by institutions of higher learning in Ireland and Northern Ireland. Applicants are judged on three criteria: scholarship, leadership, and a sustained commitment to community and public service. The Mitchell Scholars Program provides tuition, accommodations, a living expenses stipend, and an international travel stipend. An applicant who is a full-time or part-time undergraduate student at the time of application must submit an institutional endorsement. Graduate students and former students do not need an institutional endorsement and none should be submitted. / Due September 24,2021
United Nations – Nippon Foundation Fellowship

: The fellowship provides government officials and other mid-level professionals (age 25 -40) from developing States opportunities for advanced education and research in the field of ocean affairs and the law of the sea, and related disciplines including marine science. Fellows obtain the necessary knowledge to assist their countries to formulate comprehensive ocean policy and to implement the legal regime set out in UNCLOS and related instruments. The 9-month Fellowship Programme is composed of two consecutive phases which provide Fellows with advanced and customized research and training opportunities in their chosen fields. / Due September 24, 2021
Dorothy and Lewis B. Cullman Center for Scholars and Writers

: The Dorothy and Lewis B. Cullman Center for Scholars and Writers is an international fellowship program open to people whose work will benefit directly from access to the collections at the Stephen A. Schwarzman Building—including academics, independent scholars, and creative writers (novelists, playwrights, poets). The Center appoints 15 Fellows a year for a nine-month term at the Library, from September through May. In addition to working on their own projects, the Fellows engage in an ongoing exchange of ideas within the Center and in public forums throughout the Library. / Due September 24, 2021
Fellowship for Utopian Practice

: Culture Push's Fellowship for Utopian Practice is a testing ground for new ideas that aim to create positive social change through civic engagement and horizontal learning opportunities. Culture Push serves artists by providing creative, analytical, and logistical tools in the creation of truly transformative projects. Artists must complete their project in New York City and will have support and mentoring through all aspects of the project as they build and exhibit their work. Financial assistance of $1,250 is provided at the start and other fundraising opportunities are available to help complete the project within 1 year. / Due September 24, 2021
Black Utopian Fellowship: The Black Utopian Fellowship is a year-long Fellowship for Black artists, researchers, scientists, and inventors, with career development and mentorship through a connection with Black-run institutions. The intent of the Black Utopian Fellowship is to share resources and support social engagement, educational programming, and the revitalization of communal hubs.  Accepting proposals for projects in New York City that are direct instances of Research, Health, Design, and Social interest in regards to Black Futures. The Black Utopian Fellow is supported for one full year. Check the website here / Due September 24, 2021
Smith Fellows Postdoctoral Fellowship in Conservation Research: The purpose of the Smith Conservation Research Fellowship is to create opportunities for leading conservation scientists to strengthen their skills through two years of applied post-doctoral research, supplemented by training programs, peer networking, and field learning experiences. Fellows build productive partnerships with conservation practitioners while contributing and communicating scientific knowledge about problems in conservation. The program develops future world leaders in conservation research and application through training and mentorship. The annual salary of $55K is provided as well as additional funding for research and travel. / Due September 24, 2021
© ProFellow, LLC 2021, all rights reserved.