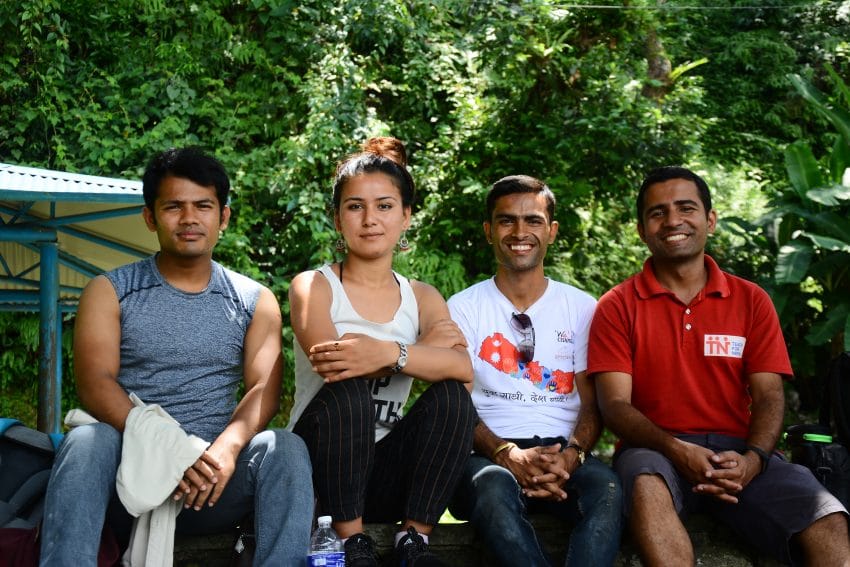 Teach for Nepal is a full-time 2-year program for outstanding university graduates and young professionals who are committed to ending education inequity in Nepal. Fellows teach in public schools to bring about academic achievement and to impact their students in a transformative way. The program allows grantees to grow as leaders and provides intensive development training and support.
We talked to Muniram Pokhrel, who recently completed his Teach for Nepal Fellowship, to learn more about the program and get some application tips.  
1. What inspired you to apply for the Teach for Nepal Fellowship?
When I was in school, I was an average kid with good grades. I believed that securing good grades and a high class rank were the main incentives to study the lessons. Lessons were learnt, but the rote memorization didn't help me understand the full concept of the subject matter. Because of my poor understanding of mathematics, I always received average grades, which would reduce my overall grade. Over the years, I realized that foundational education needed to be stronger and that subjects should be taught in a unique way of engaging the students. That's how learning happens and remains etched forever. 
My short stint at an educational startup, ISaksham Education and Learning Foundation, in the Munger district of Bihar, India gave me opportunities to understand how quality education is vital in rural areas without proper facilities and amenities, especially in the Government Community schools. This was one of the many reasons I was attracted to working in education. 
The Teach For Nepal Fellowship has as its core vision and motto that "One Day All Children Will Attain an Excellent Education. Their vision of making sure every student receives a quality education inspires young minds who are daring to change the status quo. The thought-provoking question on their website, "What if your first job was changing the nation?" Gave me a clear picture of my ability to help to the nation and to change it through providing education to those who wouldn't receive it otherwise.
Through the Teach For Fellowship, I have gained a lot by being able to understand the ecosystem of education, the responsible stakeholders, their respective roles, and how I as an individual can contribute to ending the educational inequalities in rural areas of Nepal. For me, it was also vital to know how important communities were and how their roles are crucial for changing the present circumstances. By embracing this unique opportunity, I wanted to make quality education a reality for as many students as I could.  I was so fortunate to be a part of this journey and to be able to understand the gaps which are in existence in the education system.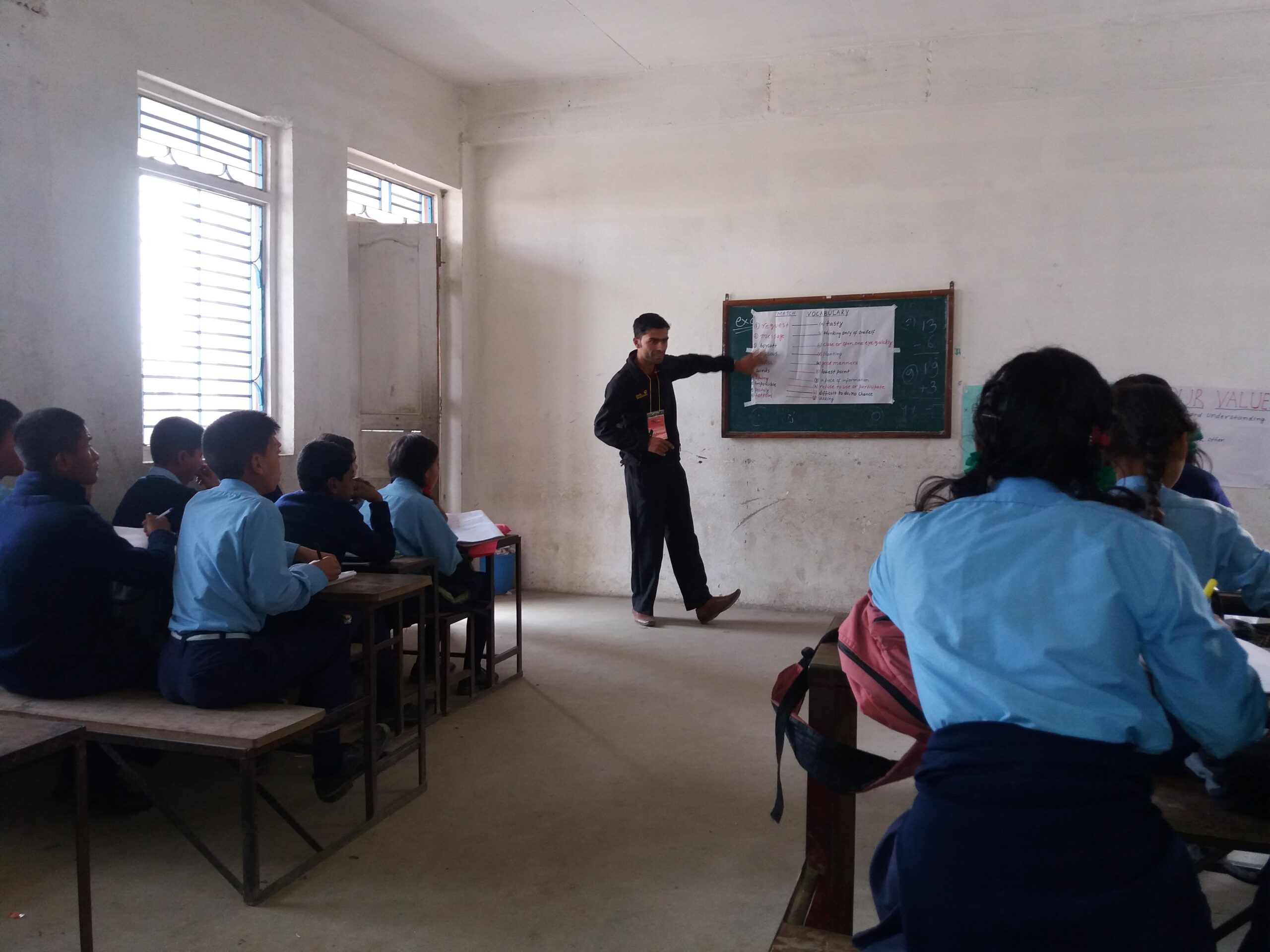 2.
What is a typical week like for a Teach for Nepal Fellow?
When I was living in a village called Rupaitha in the Dhanusha district of Nepal, some distance from the main city Janakpur, I spent most of my time teaching English as a second language in the Government Community school, Shree Rastriya Secondary School. I had the opportunity to live in the community, which was home to people of different religions and ethnicities.
On a  typical day, I taught English for Grade 6 to Grade 10. In summers, the classes would run early in the morning – usually from 6 to 11 or 12 in the afternoon because of the unbearable humidity in the afternoon. In winters, the classes are conducted normally, full days until 3 in the afternoon.  A typical class has 60 to 110 students. Delivering the best for the students demands a really broad vision and motivation. 
I built relationships with other school teachers, the stakeholders, and the students, as this was crucial to truly make a difference. Mingling with the community members, listening to their stories, providing evening classes for the struggling students, and conducting special English language classes for the minority Muslim female students in their community Madrassa gave me insights for how I could drive change when I have the determination to see it through.
In addition to this, I had the opportunity to muster courage and fight for the rights of my students, especially the female students. Child marriages are rampant in the Terai regions of Nepal and the prevalence of dropping out of school is one reason why reasons this evil practice is on the rise. Without quality education, the parents try to marry off their children and, in doing so, they are dashing the dreams of many teenagers for the sake of their societal prestige. With the help of some of my students, I managed to stop some child marriages after counseling the parents and the elderly ones in the community. This helped my female students to speak up and at least fight for their human rights.
This particular fellowship is rigorous and it churns out the best in you. Many ups and downs will be there, but staying motivated and seeking help from co-fellows, other fellows, and senior staff members helps a lot in sorting out things. We have cluster meetings conducted by our Leadership Manager and we liberally share and discuss our stories, which goes a long way to identify where you need support and with whom can you seek it. Sessions with the co-founders and the CEO of Teach for Nepal developed in me a sense of joint-collaborative work. 
Whenever we wanted to know or share anything during our fellowship journey, our CEO Mr. Shisir Khanal and Co-Founder Mrs. Swastika Shrestha were always there as our backup. To understand life better and grow in my ability to overcome difficult times, I met Mr. Jay Poudyal, the creator of Stories of Nepal. The talks and sharing of relatable personal stories inspired me a lot to keep moving forward.
Interesting moments happened frequently. I was a member of a dancing troupe while fundraising for Teach for Nepal during the famous "Tihar" festival in Kathmandu. For me, it was the first ever opportunity and time I tapped my feet to the tunes of local traditional festival music famously known as "Deusi".  Also, I learned how to draw, and drew comical images in the classrooms for my students to enjoy. I also trained students to dance during special occasions.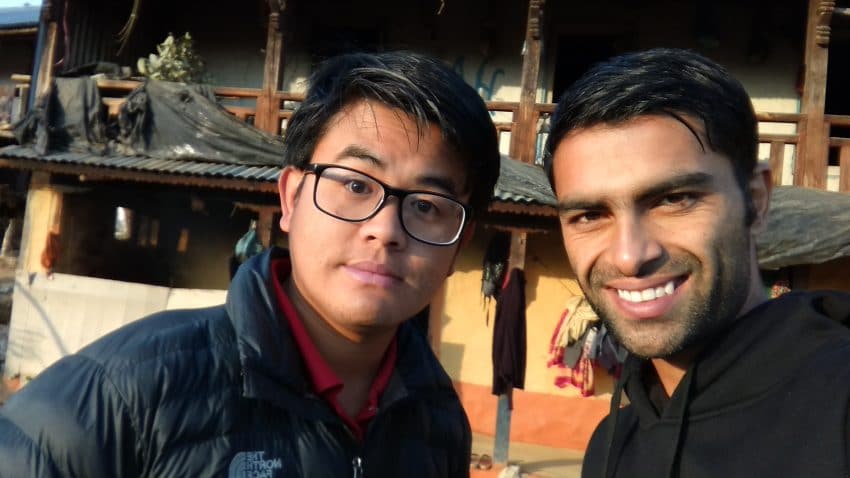 3. What tips would you give others applying to the Teach for Nepal Fellowship?
To begin with, check out the Teach for Nepal website to understand what they are doing and how can you really be a part of this movement. List out your real commitments. Having a liking for or interest in teaching will not be enough for you to crack the interview and come out amongst the top. Mind you, the fellowship isn't a walk in the park kind of program — it really asks for your whole commitment as an individual so that you can and will change a certain situation or system by being a part of it. You need to be passionate about bringing systemic changes in the ground level and this Teach for Nepal fellowship offers you the platform and necessary support. 
The application process runs the whole year starting from June/July till the starting of the Leadership Development Institute. During my time of applying for the fellowship, the application process consisted of an initial screening of your essays about your passion and reasons for applying for this fellowship. Then, if selected from this round, you will get a call from one of the recruitment coordinators where you tell them about yourself, your educational background, and other relevant things. 
After the initial screenings and phone interviews, you will be called up for a long Assessment Centre where your knowledge will be assessed on your preferred subject. This is a whole day process and it might go beyond a day. A demo class will have to be delivered and the examiners will assess you on different parameters. Don't worry, you will be given the topics to be taught beforehand to make yourself ready for the day. 
Then finalists will be called for an oral interview, which will probably be situational based.
At the final interview, please be sure to remain calm and authentic. The interviewers know much about you beforehand and bragging much might not be a good option. Try to articulate your views and maintain coherence.
To be honest, I felt my application stood out not only because I was authentic in my interviewing process but also because of the tenacity I demonstrated in conveying my passion and commitment to being a part of the movement to change the nation through education. I remember one of the recruitment coordinators asking me about my grade curve, which was sometimes upward scaling and at times downward scaling. To this, I replied, affirmatively, maybe I didn't work hard as required!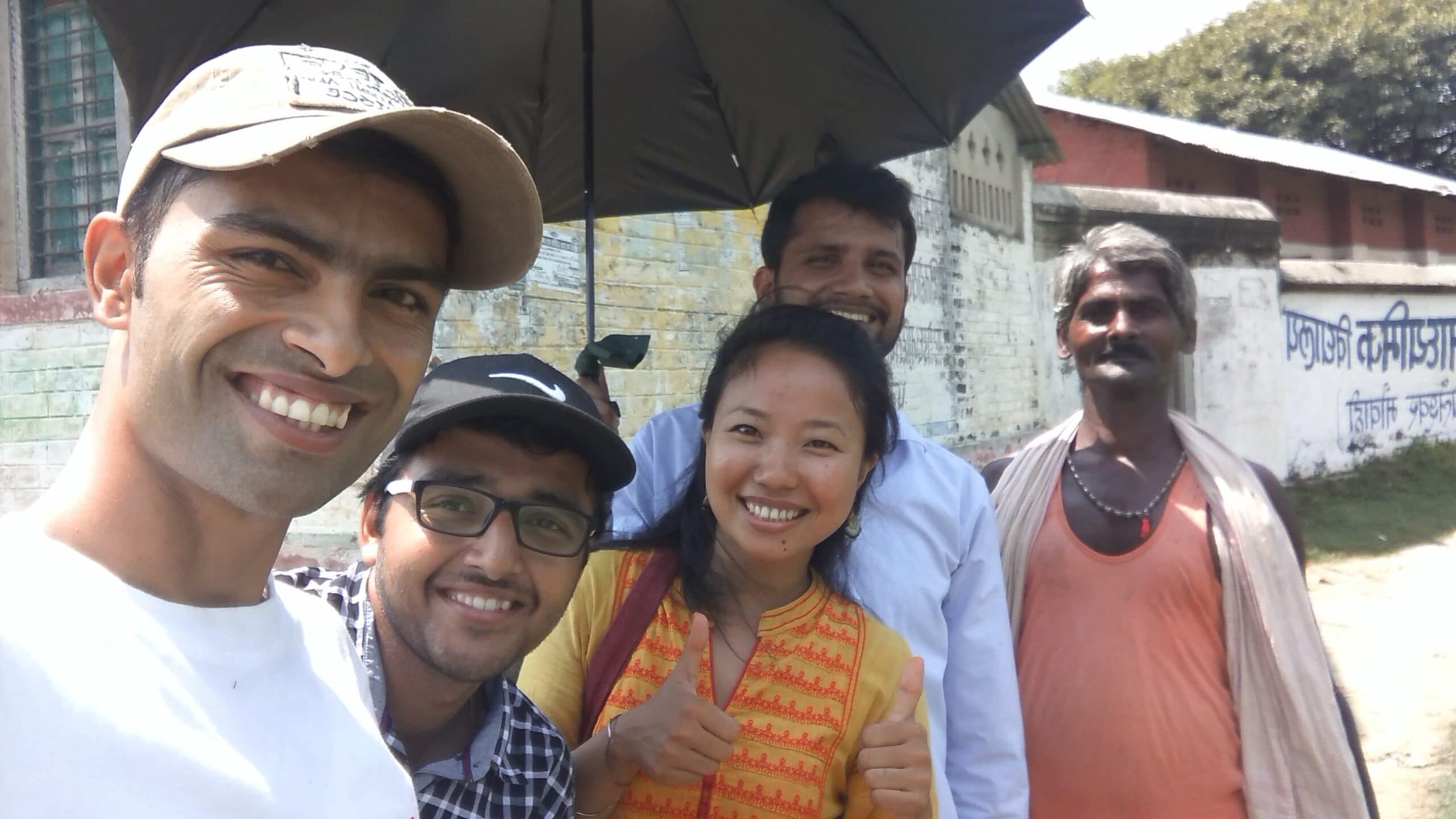 Muniram Prasad Sharma Pokhrel graduated from North Eastern Hill University with a major in Marketing. After a short stint at a telecom giant Airtel in India, He was involved in an Educational startup ISaksham Education and Learning Foundation in the Munger district of Bihar in India. He moved to Nepal with a quest to give back to society and he was selected as an English Fellow under Teach for Nepal fellowship for a two year stint as an English language teacher at a rural Government Community School in the Dhanusha district of Nepal. He plans to apply for a Masters and a PhD in Human Rights or Gender studies to seek answers to questions which are still unanswered. He blogs occasionally and is active on Linkedin and Twitter. He loves photography and writing poems and is a Freelance Content Writer on Upwork. 
Interested in applying? Bookmark the Teach for Nepal Fellowship to your ProFellow account.
© Victoria Johnson 2019, all rights reserved.