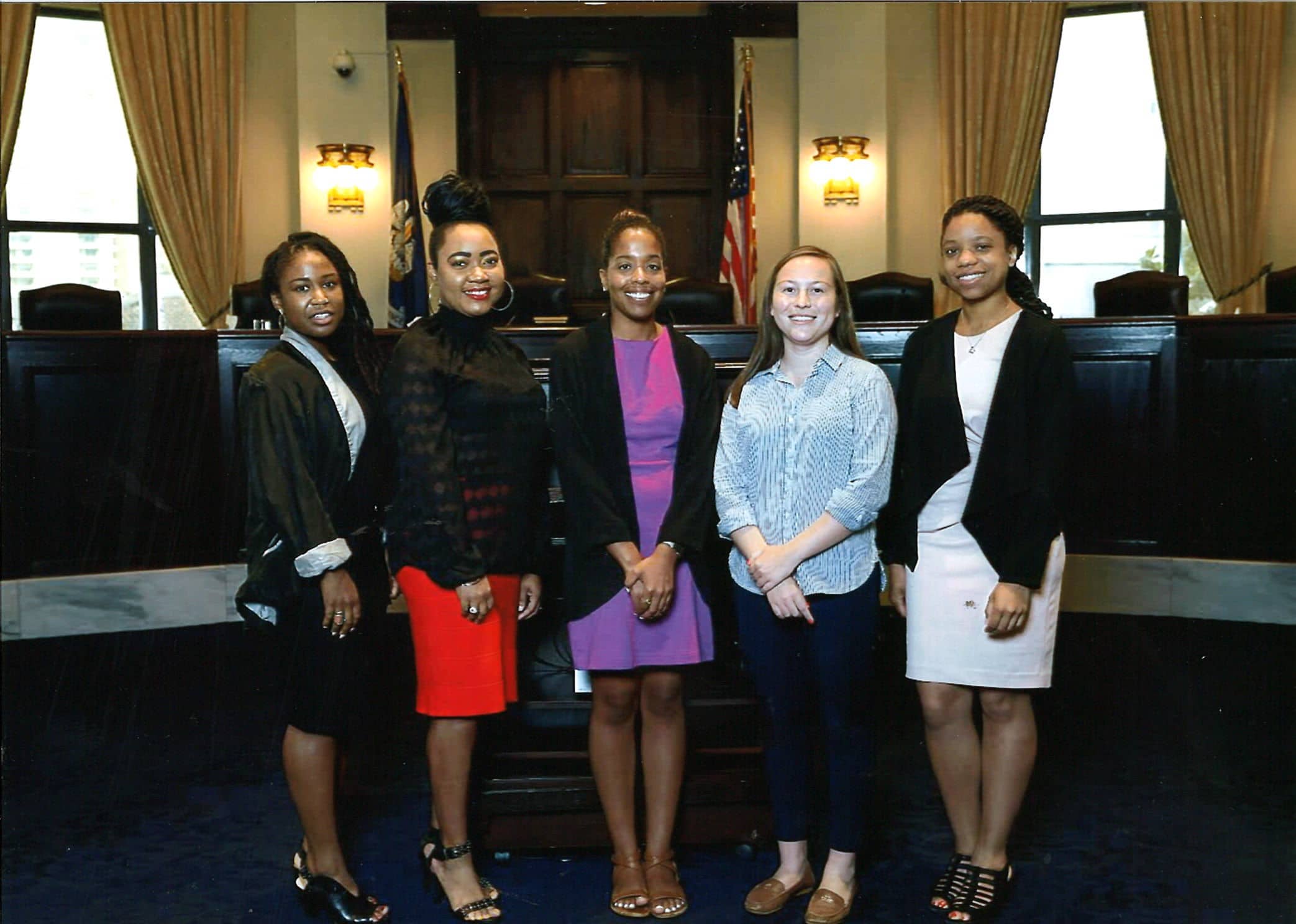 The Urban Leaders Fellowship (ULF) is a 7 week paid summer fellowship for early- to mid-career professionals who are already leaders in their own right and are looking to accelerate their leadership through a fellowship with a focus on policy and practice. Fellows work half-time on high-level policy projects with an elected official and half-time alongside partner organizations in cities across the country. The program is offered in 9 cities: Atlanta, Dallas, Denver, Indianapolis, KCMO, Nashville, New Orleans, Oakland, and Washington, D.C. Fellows receive a base stipend of $2,500. 
We talked to Rikeshia Davidson, a 2019 Urban Leaders Fellow placed in New Orleans. She gave us some great insights into the program as well as some application tips.
1. What inspired you to apply for the Urban Leaders Fellowship? 
I was drawn to ULF's goal to match fellows with a policy project where you would learn and pitch your policy memo. And this was a goal to accomplish in 7 weeks! More than anything, ULF offers a challenging fellowship experience with real deadlines and metrics.
Personally, I sought out a fellowship because I felt I was lacking a deeper understanding of how to develop policy for change. My professional experience was deeply rooted in Federal service and its role with the military. I also had experience with foreign governments, so I wanted to clearly develop a sense of what policy should look like and how to implement it for best results.
ULF presented a great opportunity to learn among like-minded individuals. In my fellowship, the cohort was beyond impressive from their educational pursuits to community service, as well as the diversity of the cohort across all areas. I could not have been paired with a better group of rising professionals.
2. What have been some of the most eye-opening moments during your fellowship?
My most eye-opening moments from the fellowship were related to my actual assignment in the charter school system and how it intersected with my passion for diversity recruitment. My day-to-day experience was one where I learned about the Louisiana education system and the transition to charter education in Orleans Parish. I learned more about the review and restructure of education in New Orleans prior to Hurricane Katrina and thereafter. As a product of the public education system, I was able to compare and contrast that experience in an effort to be more effective as I gained hands-on experience in this new education model in a major U.S. city. 
I gained a better understanding of the changing educational landscape, its effect on students – and particularly the effect of experimental educational changes on students of color. 
The eye-opening lessons for me included the methodology for recruiting educators of color – the knowns (we need more educators of color/students of color should see educators who look like them) and the unknowns (where do we recruit to maximize efforts and can we retain those educators?).
My absolute, most unique experience was comparing my individual fellowship experience to the look, feel and intention of the entire fellowship as a whole. This was a point that was emphasized by the Regional Director (Juan Serrano) who expertly used our professional development time to facilitate that dialogue. 
From ULF, I viewed the city of New Orleans differently as a result of how our various fellowship experiences told a different story of the city – beyond its reputation for Mardi Gras and Essence Fest.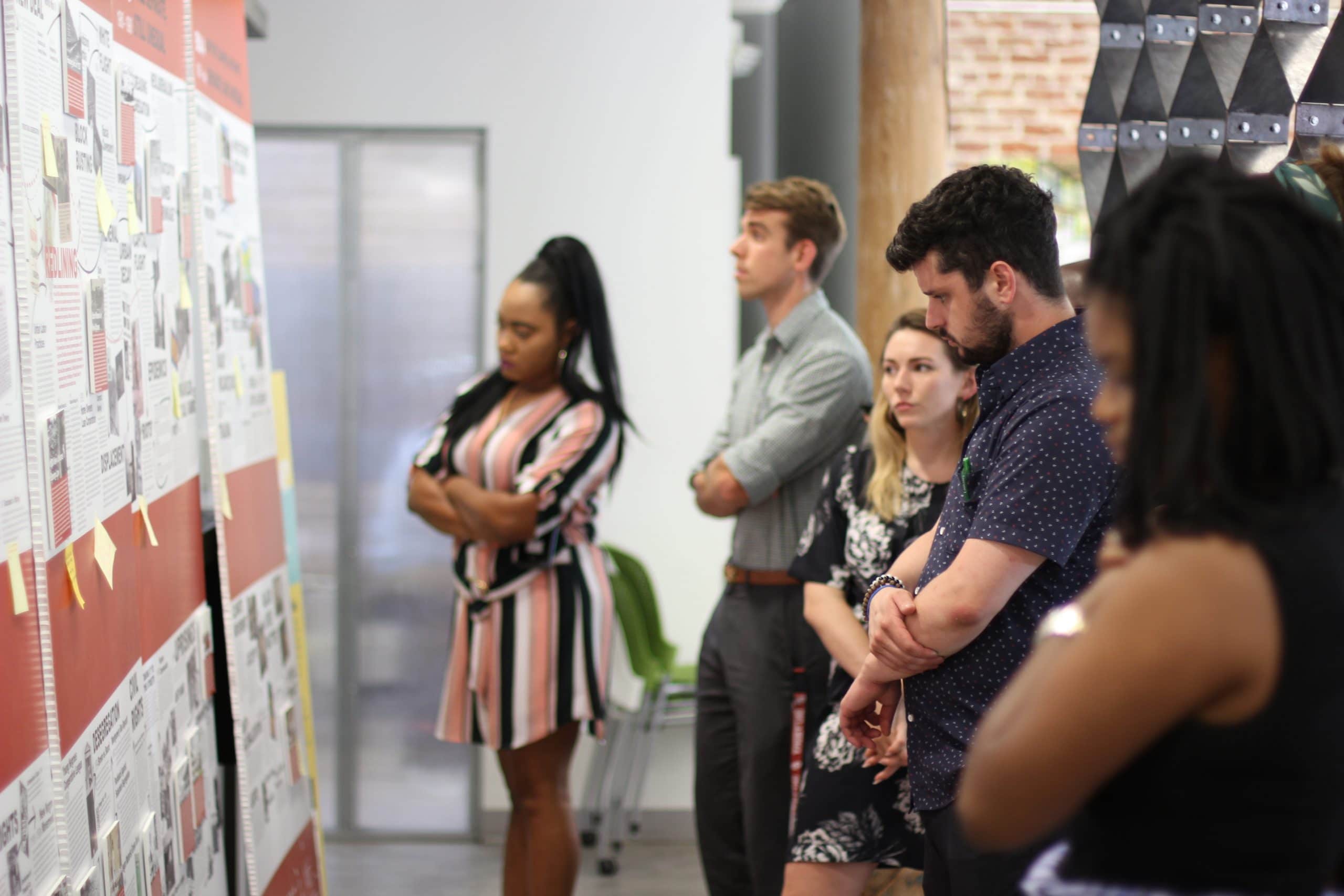 3. What tips would you give others applying to the Urban Leaders Fellowship? 
The best advice I'd share with potential ULF applicants:
Clearly describe your interest in policy and how your professional/educational profile makes you a great candidate to lead policy or grow in that area

Policy experience isn't necessarily required but if you do have experience, articulate that a ULF selection will help you grow and strengthen your policy knowledge

A good policy memo is usually based on a real situation highlighting your actual results

During the interview, expound on your relatable experience

Don't recite your application package: they read it

The ULF selection committee DOES read your application package. Be ready to answer questions.
I personally think my professional experience provided me with an edge during ULF selection.
I had what people would call "demonstrated instances of increasing responsibility". This was helpful because it highlighted a growth mindset, trust, and the ability to deliver results.
A Mississippi Valley State University – an HBCU – graduate, Rikeshia Davidson has a decade of Federal experience. She is passionate about recruiting at Historically Black Colleges and Universities and Hispanic Serving Institutions to advance diversity hiring initiatives. Rikeshia completed her Urban Leaders Fellowship experience in New Orleans in 2019. Her latest projects include two online campaigns that connect HBCUs and diverse or underrepresented students with scholarship opportunities and fully funded internships. You can follow those campaigns via LinkedIn: #internshipseason and #fundingfall2020.
Interested in applying? Bookmark the Urban Leaders Fellowship to your ProFellow account.
© Victoria Johnson 2020, all rights reserved.