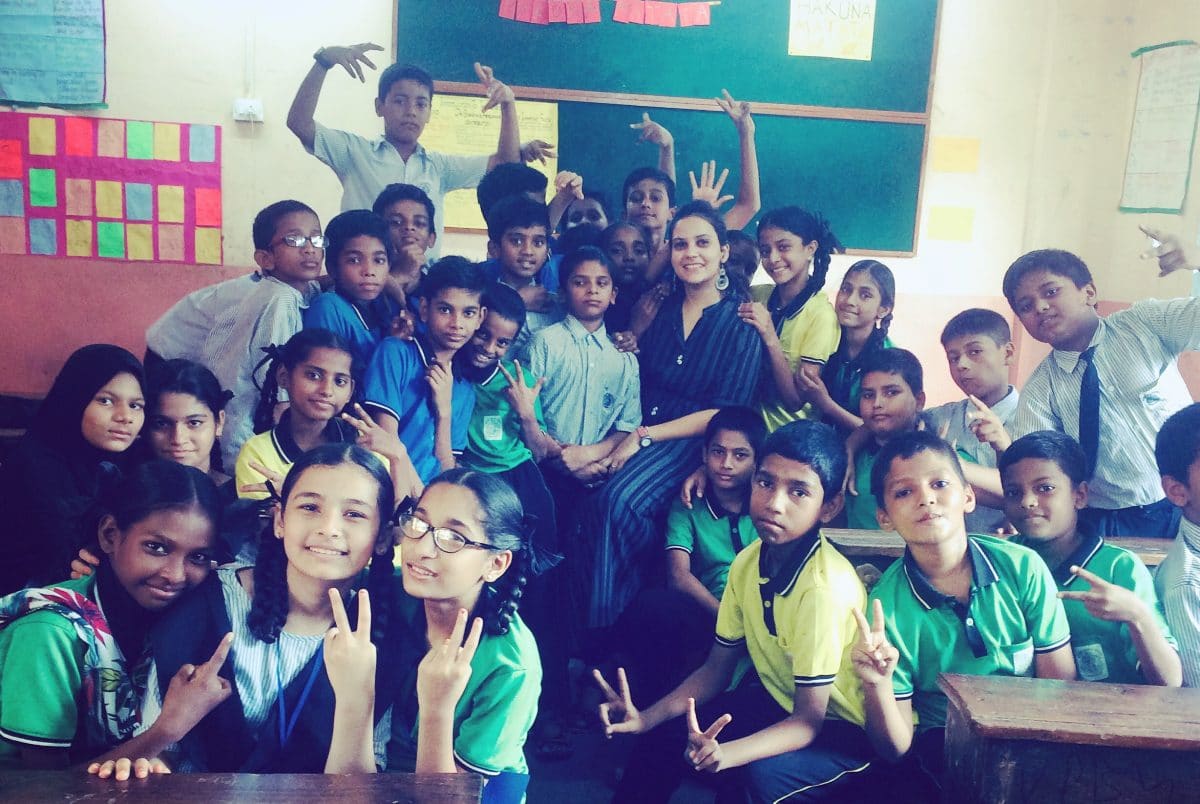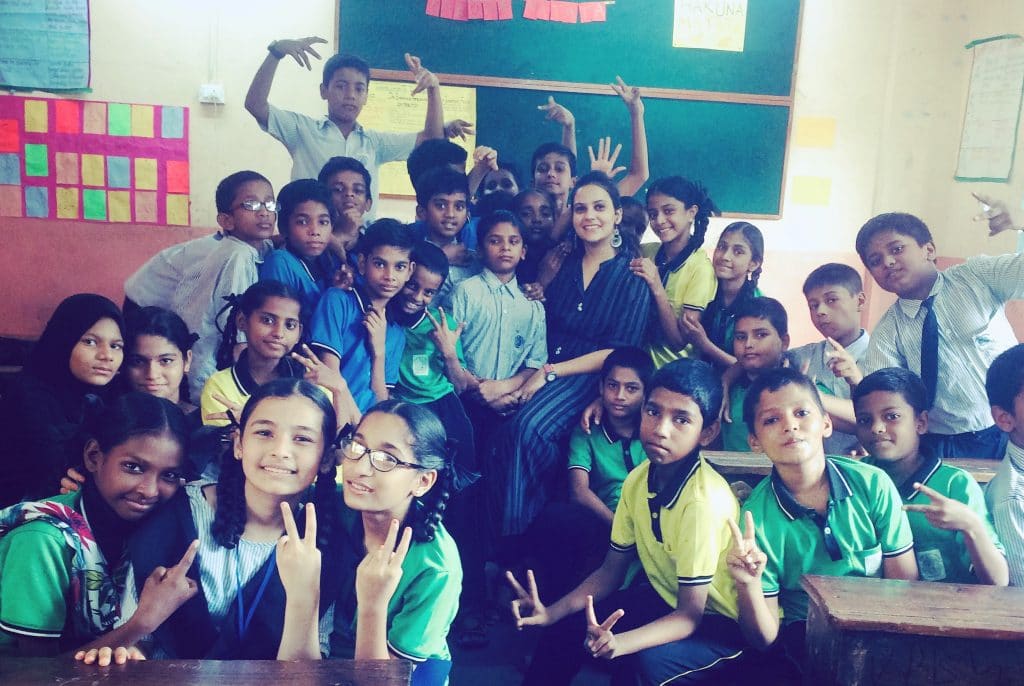 The Teach for India Fellowship is a 2-year teaching program for recent graduates who are Indian citizens or of Indian origin. Fellows work as full-time teachers in under-resourced and low-income schools. Through teaching in classrooms and working with key education stakeholders like students, principals, and parents, Teach for India fellows get hands-on experience in the grassroot realities of the Indian education systems. They also acquire the knowledge, skills, and mindset necessary to become positive changemakers for educational equity throughout India.
We talked to Divya Sharma, a current Teach for India Fellow based in Mumbai, to learn more about the program and get some application tips. 
1. What inspired you to apply for the Teach for India Fellowship?
I have always wanted to contribute to the development of my country. More than 50% of grade 5 students in India cannot solve a simple addition and subtraction problem nor can they read a Grade 2 textbook. The crisis of education lies in the crisis of leadership. Teach for India is seeking to put an end to the crisis. From starting many initiatives such as TFIx, Kids Education Revolution, Firki, InnovatED and the Teach for India program, Teach for India exists precisely to fill this deficit of leadership in education. 
Last year, I came across Teach for India through one of their interactive sessions in my college. Their vision that one day all children will attain an excellent education fired me up. I knew that only a quarter of India's children completed school and that teachers are severely underpaid and overworked in this system. I felt that I had to do something about it since children are the future of any country. If we consider the condition of the education system in India, the country's future is definitely at stake. Hence, after finishing my degree in BSc in Chemistry & Biochemistry in March 2019, I opted for this prestigious 2-year fellowship program.
2. What is a typical week like for a Teach for India Fellow?
As a fellow, I will be teaching full time in under-resourced schools, gaining the knowledge and learning the skills required to become a lifelong advocate for educational equity. Currently, I am teaching 7-standard Maths, English and Science in Deonar Municipal school no. 2, which is located in Deonar, Mumbai.
My hours are from 7:10 a.m. to the afternoon at 1 p.m. I strive to ensure that I am putting my students on a different life path by continuously planning for my classes, building relationships with my students, thinking of innovative teaching methods, organizing field trips and reflecting on how to make my class truly transformational.
For example, my culture plan for my class for this academic year is based around the theme "Hakuna Matata," which, as I explain to my students, means to live in the present and get over your challenges. I am teaching my students to accept that challenges are a part of life and that in order to be successful, they have to rise above it by working hard. I am also emphasizing communication, collaboration, creativity, and critical thinking – the 4 Cs!
In addition, every Saturday, the class will be either given books to read, watch an English movie with subtitles, or enact a play to improve their command over the English language. 
While teaching, it's essential for me to help them engage in practical learning rather than using a traditional concept of rote learning. For instance, to make students learn about the structure and function of plants, each team was asked to bring a specific part of a plant and present on it. This makes students develop the value of teamwork and collaboration along with skills such as observing and analyzing.
3. What tips would you give others applying to the Teach for India Fellowship?
Teach for India looks for leadership potential in an individual in addition to having a passion and a commitment to the vision of educational equity. Applicants should be critical thinkers and problem solvers and must set high expectations for themselves and others.
It is a highly selective program and the application is a 3 stage process:
1) Application form and online test
Make sure your application is as detailed as possible. Express your opinions about why you want to join Teach for India along with your past leadership experience. A 1-hour online test (AMCAT) focuses on your situational judgment and English language ability is conducted after you have submitted your application. 
2) The phone interview
Follow-up questions are asked in a phone interview to gain further information about you. Be crisp and clear while answering and make sure to have your application handy as they tend to ask questions from what you have written in it.
3) Assessment centre 
Here, you will teach a 5-minute lesson, take part in a group discussion, and complete a short problem-solving activity. You will also have an hour-long personal interview with one of our staff members.
For teaching, choose the subject and the grade you are most comfortable with. Also, keep in mind that various cities in India tend to have different syllabi owing to various boards. I chose to teach a grade 7 History chapter of Freedom struggle of Maharashtra board.
I believe I received the fellowship because I made sure to demonstrate my passion for educational equity and my leadership potential by emphasizing that I had previously held the leadership post of General Secretary at my college.
Divya Sharma received a BSc in Chemistry & Biochemistry from the SIES (South Indian Education Society) College of Arts, Science, and Commerce in 2019. She is currently a Teach for India fellow in Mumbai.
Interested in applying? Bookmark the Teach for India Fellowship to your ProFellow account.
© Victoria Johnson 2019, all rights reserved.