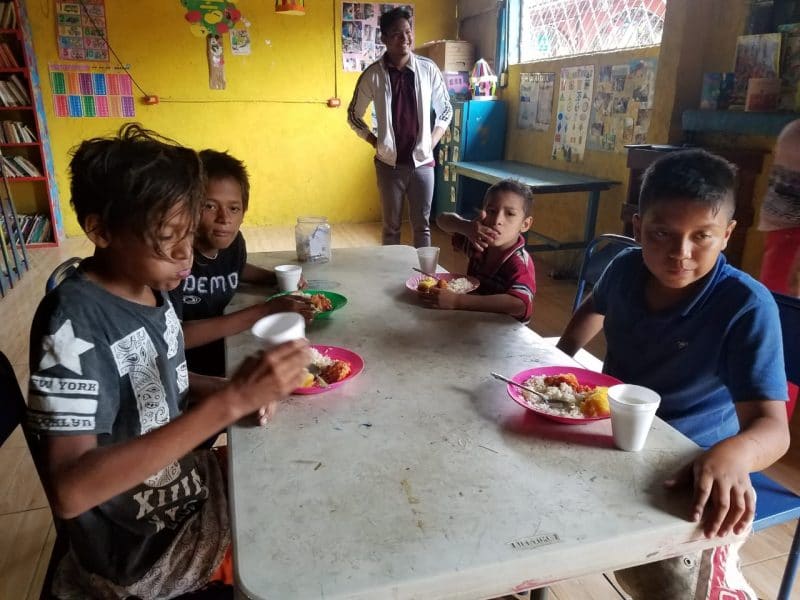 Initiated in 2007 by the philanthropist Kathryn W. Davis, the Davis Projects for Peace Grants are designed to encourage student entrepreneurship and promote sustainable peace. The program is open to undergraduates at over 90 Davis United World College Scholars Program partner schools. To apply for the program, students submit a design for a grassroots project that would take place over the summer to promote peace and address the root causes of conflict anywhere in the world. The program funds the designs that show the greatest potential to promote sustainable peace, sending students all over the world to embark on their self-developed projects. At the end of the summer, grantees submit a report detailing how they improved the communities where they worked. 
We talked to Rosalyn Leban, of Mount Holyoke College, who completed her Davis Project for Peace in Managua, Nicaragua this past summer. She told us more about the program and gave us some tips for preparing a competitive application.
1. What inspired you to apply for the Davis Projects for Peace Grant?
After spending a summer interning at Podcasts for Peace in Managua, Nicaragua and over two years at the Valley Opportunity Council in Chicopee, Massachusetts, I saw the opportunity to bring the experiences together through a Davis Projects for Peace Grant. I was inspired to apply to the fellowship because another Mount Holyoke College alumna on a Davis Projects founded Podcasts for Peace while on a Davis Projects for Peace Grant. In my senior year, I developed a computer basics education curriculum for low-income and immigrant adult learners in partnership with the Valley Opportunity Council and planned to adapt it for use in Managua.
I applied for the Davis and a Fulbright U.S. Student Research Grant to Nicaragua at the same time. I hoped to begin my project at Podcasts for Peace during the summer and continue on a volunteer basis during the Fulbright grant period. However, due to civil unrest and state violence in Nicaragua, I ended up managing the Davis Projects for Peace project (which changed substantially because of the circumstances) from the U.S. and completing the Fulbright grant in Guatemala. After conducting interviews with staff and community members, we identified key priorities: psychological attention, building security, and food security. We redirected funding to these priorities, focusing especially on offering free sessions with a psychologist for community members and creating a stronger support system for teenage mothers in the neighborhood.
2. How has the fellowship experience influenced your current work?
I'm currently in Guatemala studying contemporary Guatemalan and Central American Literature and the ways in which it reflects the socio-political realities of Central America on a Fulbright grant. I'm also collaborating with migrant and refugee organizations. My understanding of the situation in Nicaragua is key in that work because the number of Nicaraguan migrants, asylum-seekers, and refugees has increased dramatically in recent months.
Working with nonprofits is always an exercise in adaptability and resourcefulness, but the crisis in Nicaragua forced all involved out of our comfort zones. We had to completely redesign the project to take community priorities into account. In April 2018, proposed changes to the social security system in Nicaragua caused widespread outrage met with disproportionate state violence, much of which has directed at student, LGBTQ+, and indigenous activists. Many activists called for the president of Nicaragua, Daniel Ortega, to step down. As of today, Ortega is still in power and the situation in Nicaragua remains precarious. While computer education had been a priority the last time I visited the neighborhood, economic and safety concerns took precedence after these events. Managing a constantly shifting project challenged me to hone my ability to keep calm in a crisis and prioritize the most pressing needs on a limited budget.
Working in partnership with Nicaraguans during this time of crisis also led me to examine my definition of peace, facilitating personal growth that I've carried into my next role. As a part of the final report for the Davis Projects for Peace, grantees are asked to define peace. During the crisis, many supporters of the Ortega government have rushed to call for a so-called "peace" that would require protesters to accept exploitation. In the words of Martin Luther King, Jr., "If peace means keeping my mouth shut in the midst of injustice and evil, I don't want it."
This work revealed to me that peaceful protests must not necessarily be non-violent; if a "violent" protest is necessary to achieve the end goal of peace, then that protest is, itself, peaceful. Now, as a Fulbright fellow, I'm applying those realizations to my understanding of broader Central American politics and the migrant/refugee situations across the American continent. I do not oppose acting "violently" in the face of institutionalized violence, and I do not believe that those actions are inherently unpeaceful. In addition, challenging the way I think about a concept that is as central to my work as peace has encouraged me to examine other inherent biases in my work. As a translator from a country that has invaded the countries in which I operate, this is an essential, ongoing practice to ensure that I am not causing harm or perpetuating a colonial gaze in my work.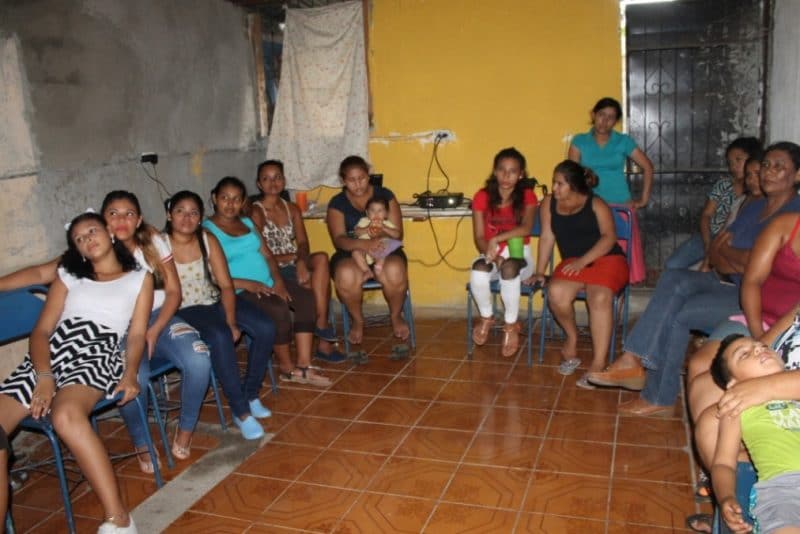 3. What tips would you give others applying to the David Projects for Peace Grant?
Davis Projects for Peace Grants are awarded to students based on the recommendation of Davis United World College Scholars Program Partner Schools, so work closely with the Fellowships advisor at your school and pay close attention to the feedback of the committee if your school has one. Your school will select two projects to forward to the national competition, one recommended project and one runner-up. I'd also recommend looking through past project proposals and reports, particularly from your institution, to get a feel for what a successful proposal looks like.
I think having strong ties to the host country is key to a successful project. Many students return to their home countries or communities (the other Mount Holyoke grantee from this year, Elizabeth Ansah, for example, returned to Ghana for her Davis Projects for Peace Grant). In my case, having lived in Nicaragua for six months and working with the organization with which I partnered strengthened my application. Having a plan for sustainability, if applicable, is also key. It's important to think about the ways in which a two- or three-month project can affect a community long-term.
Rosalyn Leban is currently based out of Guatemala City as a Fulbright U.S. Student Research Grantee, having recently completed a Davis Projects for Peace grant in Managua, Nicaragua. She is a recent graduate of Mount Holyoke College with a degree in English, Mandarin, and Education. Her work can be found at  rosalynleban.wordpress.com and linkedin.com/in/rosalynleban. Her future Fulbright blog containing interviews and translations will be made public soon at adialca.wordpress.com.
Interested in applying? Bookmark the Davis Projects for Peace Grant your ProFellow account.
© Victoria Johnson 2018, all rights reserved