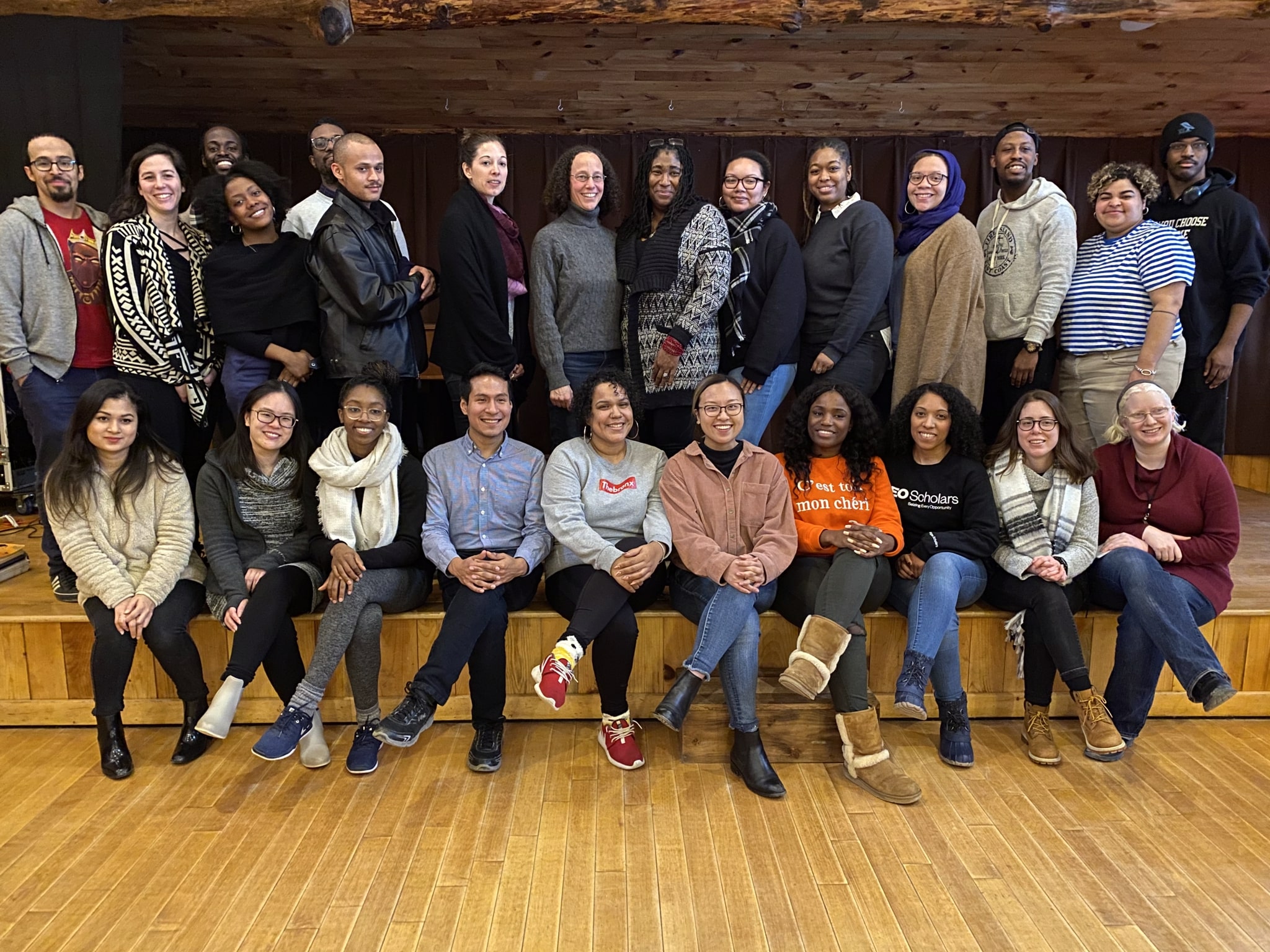 The Institute for Nonprofit Practice's Community Fellows Program (CFP) invests in the next generation of nonprofit and community leaders dedicated to social change by advancing their leadership skills, increasing their social capital, and embedding students in a robust professional network to propel their careers. The program includes twice-monthly sessions covering a range of topics in community and organizational leadership and access to resources through the Institute's network. The one-year, funded fellowship is geared toward advancing people of color in leadership roles, although applications from anyone with interest are welcome.
We talked to Camille Serrano, a recent Institute for Nonprofit Practice Fellow, to learn more about the program and get some application tips.  
1. What inspired you to apply for the Institute for Nonprofit Practice Fellowship?
I work in the field of human rights philanthropy, and with my current organization, the Human Rights Funders Network (HRFN), I quickly learned about grantmaking strategies to support systemic change work. Working at HRFN has provided me a plethora of opportunities to learn about social justice philanthropy, from understanding the issues and strategies grant makers grapple with to creating programming that brings attention to overlooked issues including those of children and youth rights, disability rights, and building support networks for young professionals in philanthropy. Beyond programmatic strategy, I also observed that foundations struggle culturally in fundamental areas like diversity, equity and inclusion, leadership development, and staff retention despite having the financial resources and social capital to address these challenges. 
After hearing about the Institute for Nonprofit Practice (INP) Fellowship through an alumna of the program, I was inspired to apply because I saw the Community Fellows Program as a platform and support network to hone in on critical organizational leadership skills and learn from other social-justice-oriented leaders grappling with similar issues. With INP's emphasis on building skills, confidence, and professional networks, I thought my participation in the program could, in turn, better facilitate my immediate work supporting funders in strengthening their grantmaking practice by equipping me with the skills and networks to address power and privilege that can prevent philanthropy from achieving more effective social impact. Through the program, I hoped to identify possible approaches to advance collective goals of more equitably resourcing the social justice field. 
2. What have been some of the most eye-opening moments during your fellowship?
Being part of INP's inaugural NYC cohort this year was deeply transformative for me. The Community Fellows Program's primary goal is to advance people of color in leadership roles and this year's cohort was led by two women instructors of color. It was powerful to watch both instructors bring their leadership, personal lenses, and wisdom across many years of experience in the nonprofit sector to our classroom sessions. These dynamics created an environment for me in which I felt safe, understood, and valued in sharing my perspectives and experiences as a woman of color within the nonprofit sector. I also greatly benefitted from the wide range of topics addressed within the program and feel much more confident and well-rounded in applying knowledge and strategies from sessions focused on strategic financial management, the philanthropic context, and organizing for change. 
The pandemic context shifted our classroom experience significantly. The INP staff and instructors were so wonderfully adept in creating strong virtual classroom experiences and moments for mindfulness and reflection. I, along with so many other fellows, experienced hardship during the pandemic, and we were able to voice these challenges openly and authentically to our peer fellows especially in moments when it was difficult to focus solely on the curriculum. The compassion and support I received during this time gave me the strength to continue pushing forward, and I felt compelled to be as loving and giving as my family of fellows had been to me. 
The INP Fellowship's emphasis on community and values is palpable. Fellows are motivated by mission-driven work and understand the importance of leading with justice and equity at the center of their work. Fellows also bring their understanding of community into the classroom. While we read, took notes, and discussed key topics like effective management and adaptive leadership, our fellowship cohort's ability to demonstrate grace, compassion, patience, and flexibility is what facilitated our learning. Over the course of six months, it was pretty remarkable how a group of strangers quickly grew into a family beyond the parameters of professional work. I believe this was largely in part because each fellow and staff person contributed their own sense of community that reminded us not to navigate our experiences alone.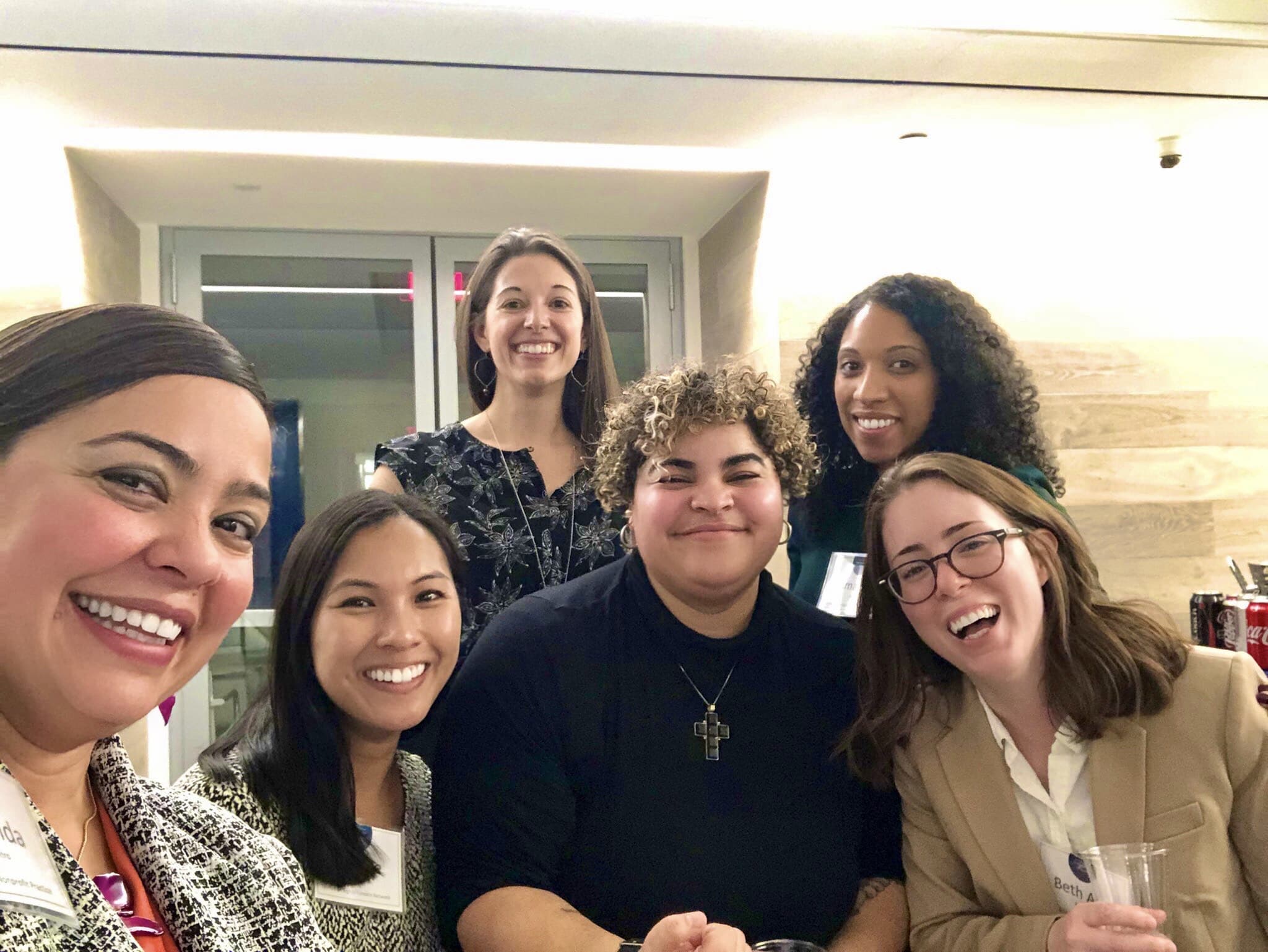 3. What tips would you give others applying to the Institute for Nonprofit Practice Fellowship?
The Community Fellows Program application process consists of an online application which includes a resume, short answer questions which detail how you might stand to benefit from a year-long intensive leadership program, current management or leadership challenges you're facing, and what compels you to work in the nonprofit or public sector, along with two recommendations to support your candidacy. Applications for the Fall cohort are due in August and in November for the Winter cohort, so allow yourself ample time to prepare a thoughtful application and solicit the support of a mentor, a trusted colleague, or an academic advisor to review your short answer responses for clarity and brevity. The Institute's network includes over 1,200 alumni who are nonprofit leaders representing more than 600 organizations so if you don't have any immediate connections to fellow alumni, contact Institute staff to see whether they would be willing to connect you with former fellows who can speak to the application process, interviewing, and the program itself. 
If you move forward in the application process, you are invited to participate in a group interview led by INP staff that lasts up to two hours. With 3-5 other candidates, you may be asked to elaborate on challenges and opportunities you may be navigating in nonprofit work, skills you are looking to develop as part of this program, and motivation to pursue mission-driven work. Note that the group interview setting can mimic eventual classroom sessions, so in your presentation, demonstrate how you can relate and collaborate with others, as well as your problem-solving skills. Appreciative inquiry is key here, so note what others say and ask questions where relevant. 
The Community Fellows Program is designed for emerging leaders committed to social justice and seeks young professionals who are committed to and actively working within nonprofit, organizing or public sector careers and looking to build personal and community leadership skills. The Community Fellows Program has been key in my leadership development pathway so if you're passionate about social justice, equity work, and community change, consider applying. Best of luck with your application! 
Camille Serrano is the Membership Coordinator at the Human Rights Funders Network (HRFN) where she is the key liaison for HRFN's global network of human rights grantmakers and philanthropists handling membership administration, engagement programming, and fund development. She recently graduated from the Institute for Nonprofit Practice's inaugural New York City Community Fellows Program with a certificate in Community Leadership and Social Change. Camille serves as Seven Sisters Committee Co-Chair to the Board of the Mount Holyoke Club of New York City. A cum laude graduate of Mount Holyoke College, Camille majored in International Relations with a focus on International Ethics and minored in Music.
Interested in applying? Bookmark the Institute for Nonprofit Practice's Community Fellows Program (CFP) to your ProFellow account.
© Victoria Johnson 2020, all rights reserved.