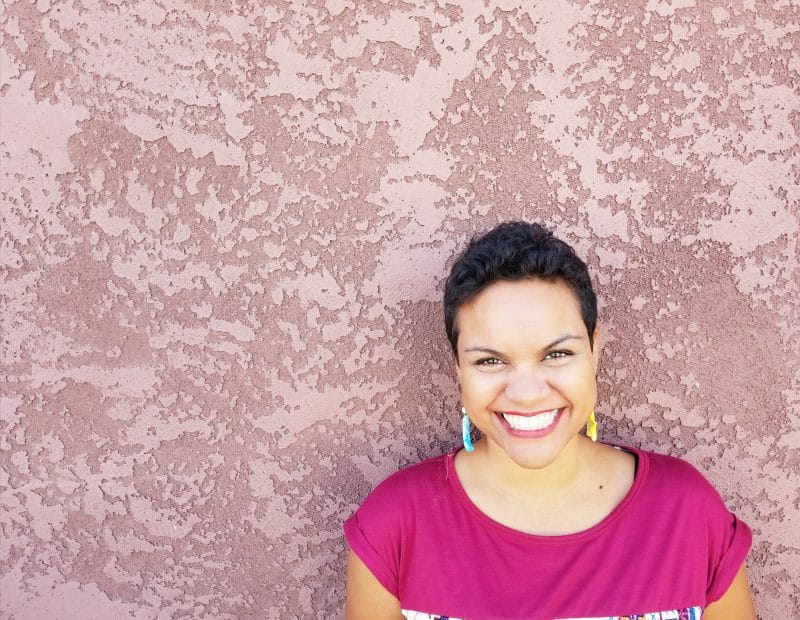 The Culture of Health Leaders Program is designed to promote health and equity throughout the United States. Co-led by the National Collaborative for Health Equity and CommonHealth Action with support from the Robert Wood Johnson Foundation, the program is open to people of all fields and aims to help all Americans live healthier lives. Culture of Health Leaders focuses on improving leadership skills through an advanced self-paced curriculum, executive coaching, and regular convenings, while fellows work to promote health in their home communities. The program lasts three years and provides an annual stipend of $20,000 in addition to excellent mentoring and networking opportunities.
We talked with Naya Jones, PhD of Austin, Texas, who is a public scholar and the owner of Get Rooted Consulting LLC. She is a current Culture of Health Leader who shared with us her experiences and gave us valuable application tips!
1. What inspired you to apply for the Culture of Health Leaders?
This fall, I'll move into my second year as a Culture of Health Leader. When I applied for the program in 2017, I was at a turning point. I had recently completed a doctorate with a focus on urban geography. In graduate school, I co-launched a consultancy that offers critical food justice education. I had also facilitated meditation workshops with historically-oppressed communities who navigate everyday trauma and resilience for the past ten years. Post-graduation, I knew I did not want to pursue a tenure-track position at a university. I found myself wondering how to connect academia, activism, and holistic wellness moving forward.
Culture of Health Leaders captured my attention because of its emphasis on bridging fields. I expected to meet "builders" who are passionate about community health and social justice. I imagined collaborating with others who challenge divisions between fields like health, the arts, and education. Because Culture of Health Leaders is a 3-year program, I saw an opportunity to grow with other leaders over time. I also wanted to be more informed about health and food efforts on a national scale. Before the fellowship, most of my work has taken place in Texas, and I knew Culture of Health Leader's reach would introduce me to people and projects, within and beyond the state.
2. What have you enjoyed most about the program so far?
I'm enjoying opportunities to connect and explore. In addition to quarterly convenings where all participants come together, Culture of Health Leaders creates small teams and peer coaching groups. These provide opportunities to connect more personally. Team members and I regularly share updates and celebrate each other's work. For peer coaching, I'm grouped with other leaders who focus on food justice. Our coaching group has only met twice so far, but I'm already taking away insights for self-care, mentorship, and more. Culture of Health Leaders is helping me build a supportive network that's both personal and professional.
In addition to connecting like-minded individuals, Culture of Health Leaders is a platform for exploring new ideas. For example, I'm currently developing an arts-based food justice project. I still have much to learn about creative activism. As a Culture of Health Leader, I'm able to explore ideas for this and other projects through conversations with other cohort members, one-on-one coaching, and self-guided assignments. The program provides resources I can apply in real time, to what I'm doing now. Meanwhile, I'm gaining invaluable skills for future community-based work.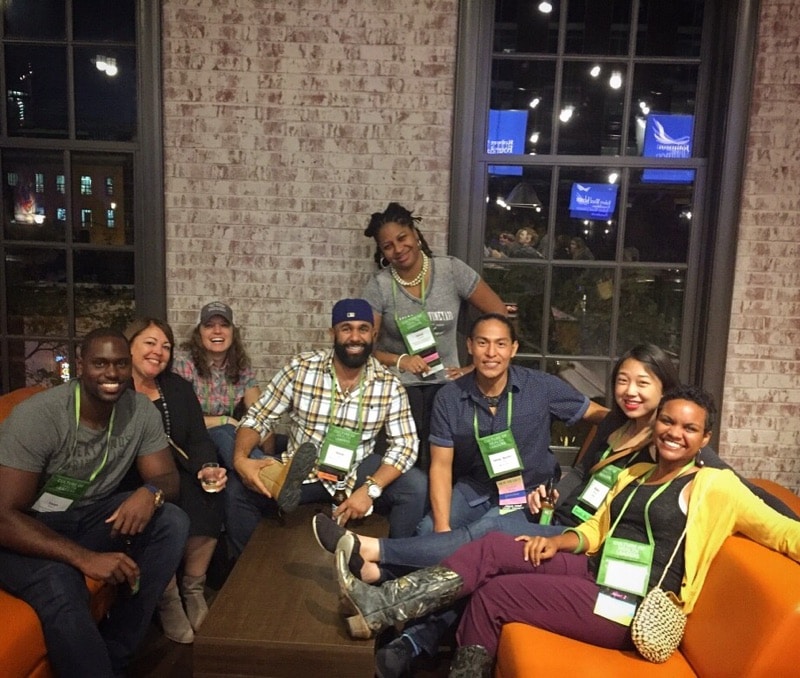 3. What tips would you give others applying to the Culture of Health Leaders?
Bring all of you, emphasize collaboration, and be daring!
If you're a person with multiple interests and professional identities, the Culture of Health Leaders application is an opportunity to make connections between them. Here's your opportunity to consider how these interests or identities inform your contribution to "a culture of health". If your racial, cultural, or other background inspires your interest in health, name that experience. For past program or fellowship applications, I've highlighted one part of my work, such as academic research or holistic health. For Culture of Health Leaders, I brought these together. I described how personal experiences inspire my passion for community health. Along with sharing relevant personal experiences, I think bridging fields strengthened my application.
Emphasize how you've collaborated with others. Culture of Health Leaders is grounded in collaboration. Its mission is to bring people together to collectively reimagine health, and the program adopts a cohort model. The program itself is administered through partnerships between organizations. If you haven't collaborated, share your ideas for doing so.
Lastly, be daring. Don't be afraid to make surprising connections to health. Are there ways that your work relates to building "a culture of health" that you've never considered before? Dare to be creative about what you've already done – and about what you'd like to do. Because Culture of Health Leaders focuses on personal and professional development, sharing what you'd like to do gives a sense of how the program would benefit you over the course of 3 years – and beyond.
Naya Jones, PhD is an ecstatic facilitator, urban geographer, and meditation guide. As the owner of Get Rooted Consulting LLC, she partners with social justice organizations to grow community-based food and healing systems. Naya is currently bridging her passions for food justice and holistic wellness as a Culture of Health Leader with the Robert Wood Johnson Foundation (2017-2020). She holds a PhD in Geography and Environment from the University of Texas at Austin. She muses about life balance, public scholarship, and more at www.nayajones.com.
Interested in applying? Bookmark the Culture of Health Leader Fellowship to your ProFellow account.
© Victoria Johnson 2018, all rights reserved