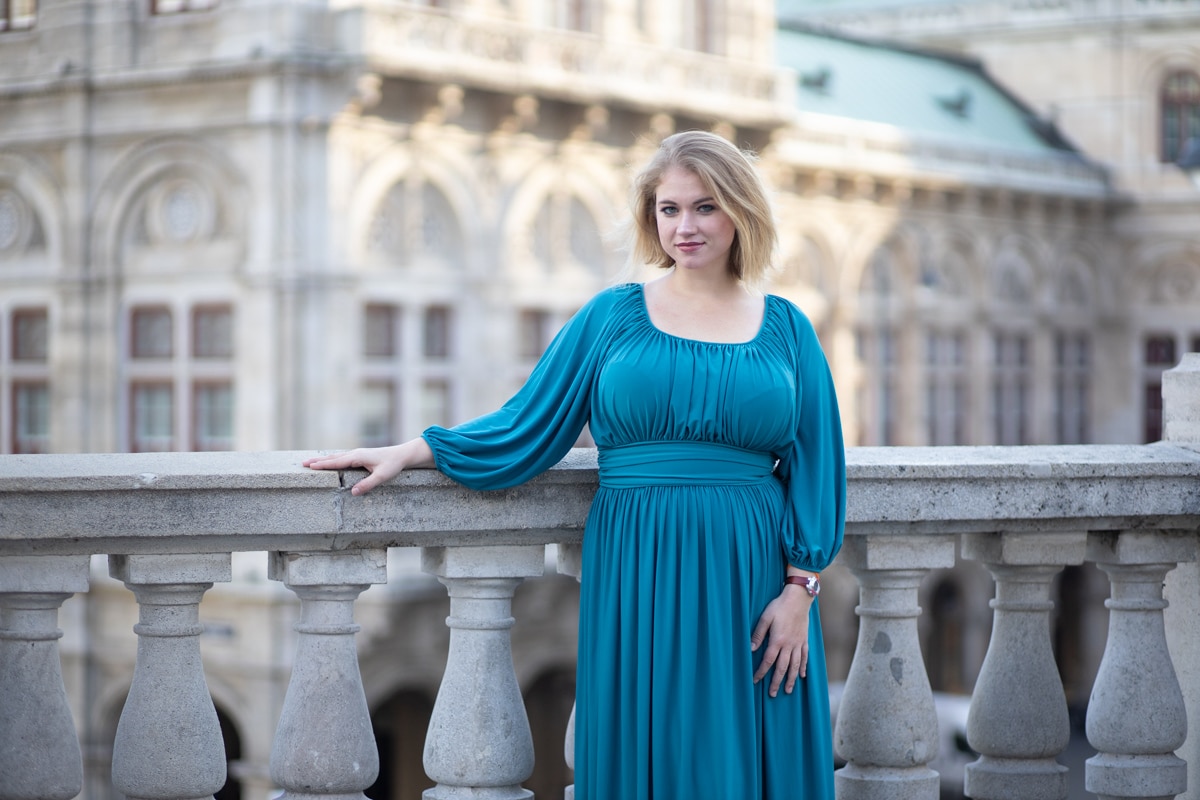 A U.S. Student Fulbright Grant allows for individually designed study/research projects that will take place during one academic year (9-12 months) in a country outside the U.S. Applicants design their own projects and will typically work with advisers at foreign universities or other institutes of higher education. The study/research awards are available in approximately 140 countries and are for recent BA/BS graduates, graduate and doctoral students, young professionals including artists, musicians, writers, journalists, as well as those in law, business, and other professional fields. Undergraduate and graduate students must apply through their institution; professionals and former students can apply through their alma mater or At Large.
We talked to Alexis Rodda, a 2019-2020 Fulbright fellow to Austria, to learn more about the program and get some application tips.  
1. What inspired you to apply for the Fulbright? 
I was inspired to apply for the Fulbright because I felt as though the German language had been pulling me in its direction for many years. My Great-Grandmother was a German immigrant, and my Grandmother spoke German fluently, though she chose not to speak it around friends or even her future family, which was common among immigrant children seeking to assimilate. My Grandfather, an immigrant from poor, rural England, served in the United States Army during World War II, and as children my sister and I grew up listening to his stories about Germany, though in the context of wartime. 
I began studying German in middle school and begrudgingly filled my language requirements through high school and college, but around my freshman year of college I was inspired by a professor to continue studying German. I became more serious about my pursuit of the language, and held an internship in Austria at the Jewish Museum of Vienna one summer during college, and went on to minor in German. During my Masters in Music, I felt myself coming back again and again to the German language works by Strauss, Wagner, Beethoven, and Schubert. I realized I wanted to have the opportunity to actually live in a German language country, and thus began my journey of exploring the possibilities of a Fulbright. 
My Fulbright topic was nurtured through my relationship with the organization Elysium Between Two Continents, with whom I was a young student performer; they introduced me to the musical works of exiled German and Austrian composers, and this sparked my desire to work more deeply on illuminating these neglected musical masterpieces.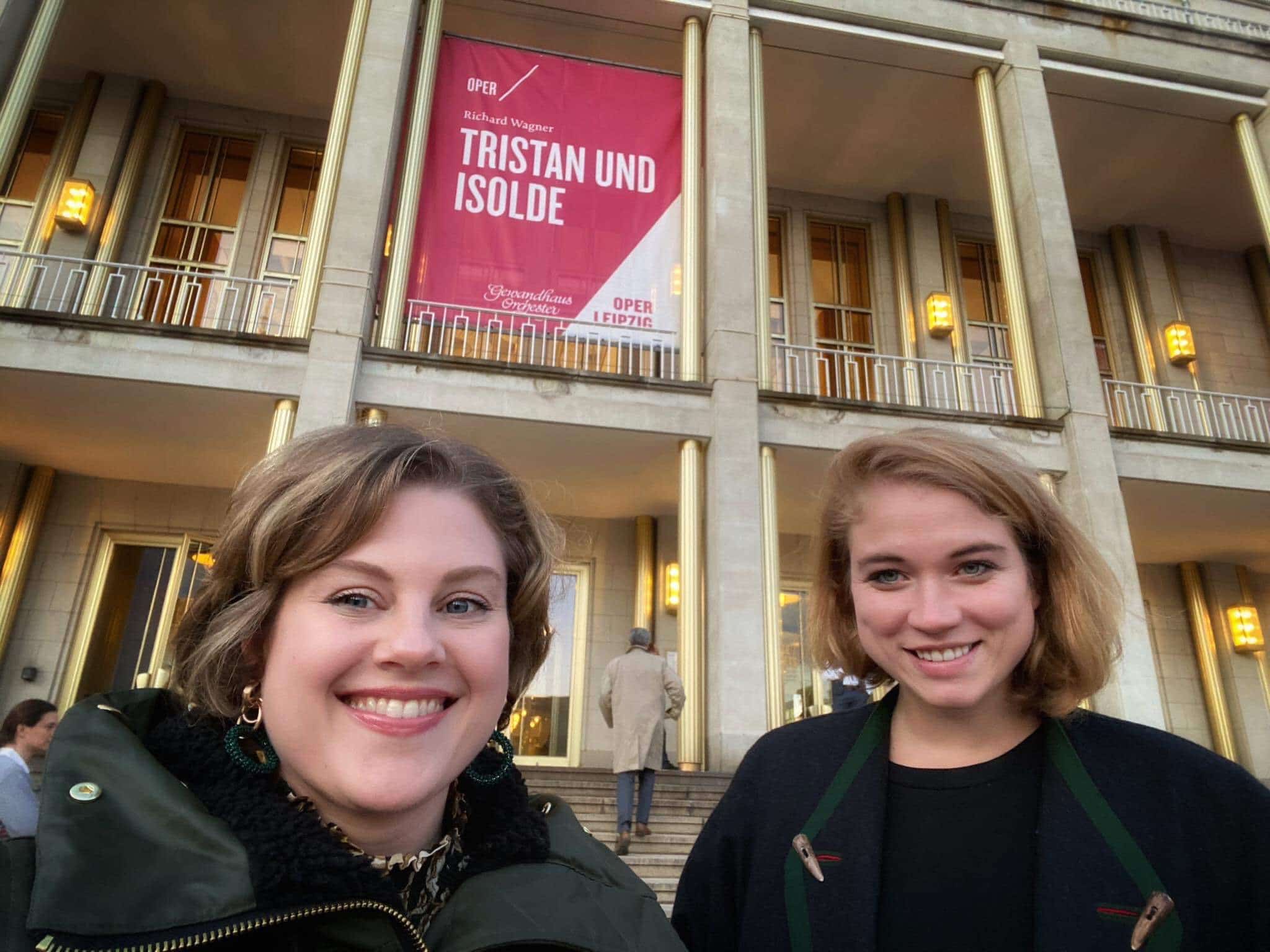 2. What have been some of the most eye-opening moments during your fellowship?
I think some of the most eye-opening moments were the subtle differences in culture and communication. For example, in our orientation, someone spoke about how Austrians WANT to say yes to your requests, but sometimes will make you ask three times before they say so. Americans can be very direct in some ways, and I felt rude requesting something of someone who had said no multiple times. However, persistence definitely paid off, especially in more bureaucratic institutions where I had to simply keep asking for help or attention until I received it. Customer service is another area where Americans will be shocked, but for me, I found it very freeing. I enjoyed being able to just ask for what I wanted without having to pretend to make small talk. I also noticed people smile much less than in America, but again, I actually found that made me feel more comfortable and less performative in my everyday life. I was also tickled by the fact that my classmates or friends would often say how outgoing and friendly I was. I think most Americans would describe me as a bit quiet and shy at first, but I guess my Americanism among Austrians seemed "outgoing!"
I also found the working relationship with my colleagues very positive, and I was given a lot of freedom to carry out my project. I conducted a research project at the exilarte Zentrum in Vienna, where I explored the music of emigre composer Egon Lustgarten. His materials are in the Lahr von Leitis Academy and Archive, which is housed at the Zentrum. 
There are also fairly strict working hours in Austria, which means Sundays are actually truly meant for rest and recuperation: most businesses are not open outside of restaurants or cafes. Again, this can be a culture shock for Americans who are used to working or doing errands on a Sunday, but by month two, I began to realize how relaxed and unhurried I felt on Sundays, which was awesome! Lastly, being in a European country really solidified how much more globally-attuned the rest of the world can be. It makes sense, since you can be in so many different countries in less than two hours, but I don't think it sunk in until I was actually there.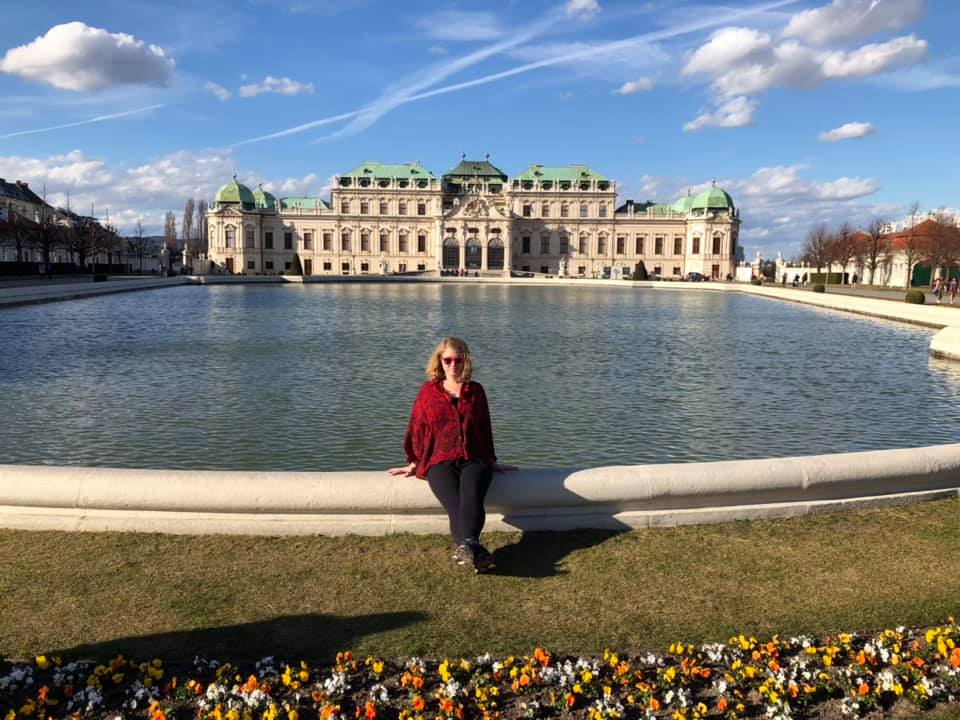 3. What tips would you give others applying to Fulbright? 
I think having a very focused idea of what you want to do, before you even begin applying, is very important. Also, make sure to look up projects on your country's website; has someone done a project like yours in the past five years? It's okay if it's similar, but for example, if someone is exploring "Mozart and His Relationship with Vienna" and that's your exact proposal, you might want to deviate slightly. 
Read books about your subject to find advisors or affiliates. It's exactly how I found mine: One of my favorite academic books, "Forbidden Music: The Jewish Music Banned by the Nazis" was written by Michael Haas, who I saw was working at the exilarte Zentrum when I was thinking about applying for my Fulbright. I reached out to him and he wrote back almost immediately, saying he and his colleague, Dr. Gerold Gruber, would be happy to support my application. I also usually add the line in my introductory email: "If you don't think you'd be able to commit to being my affiliate at this time, do you know of any colleagues in [COUNTRY] who might be interested in a project like this?" I recently received support for another project proposal for a different grant exactly through a question like that. 
You also have to put aside any qualms about asking for what you need in a very straightforward way. I remember once applying for a German grant and I asked one of my American professors: "Do you know anyone in Germany who would be willing to write me a letter of support even though they don't know me well? If so, are you willing to put them in touch with me?" He was happy to do so. It has to be the same when you are asking for support from your affiliate. You should also ask them clearly what they are willing to provide: A desk at which to work? Advisorship? Perusal of your materials? Or are they only able to offer the affiliation, and otherwise you are on your own? Both situations are valid but it's good to be clear about what the working relationship will be in advance so that you can mention this in your proposal. 
Most of all, have a vision for what you want to do. You might not fulfill this vision exactly; that's okay. Dream big and think about what you would like to accomplish in an ideal scenario, while still thinking of the realistic factors of finances, feasibility, etc. The other incredibly important aspect of your proposal is to underline how this will connect the United States to your chosen country. For example, I saw a natural connection between Austria and the USA through Egon Lustgarten, since he lived so much of his life after 1938 in the United States, and died here in 1961. It seemed natural to perform his work in Vienna, the city that had nurtured him and inspired so much of his artistic output, but to also perform his work back in the United States, to highlight the duality of his compositions, especially his later works.
On a more practical note, start early (6 to 8 months is ideal), and notify your recommenders almost as soon as you are aware you will definitely be applying.  If you're applying through your university, stay in touch with your Fulbright Program Advisor. I strongly encourage you to use their knowledge to strengthen your application. The Fulbright panel at my school, CUNY Graduate Center, was wonderfully supportive, inquisitive, and helpful in strengthening my application. Having the opportunity to meet these academics and have them read my application was a very positive experience for me, and I encourage you to utilize their expertise. 
Alexis Rodda is a music researcher and classically trained opera singer. She attended Princeton University (BA), Mannes College (MM), and currently attends CUNY Graduate Center as a Five-Year Fellowship recipient and doctoral candidate. She was a 2020 Research Fellow at the Morgan Library & Museum in New York City, and has won many awards to support her work on the musical works of exiled composers, including a Fulbright scholarship, the Elebash Grant, and the CUNY PublicLabs grant. In addition, she has been recognized for her performance abilities with awards from vocal competitions such as the Metropolitan Opera National Councils, the Serge & Olga Koussevitsky Young Artist Awards, the Violetta DuPont Competition, and the Opera Viva! Competition. For more information about Alexis and her work, visit http://www.alexisrodda.net.
Interested in applying? Bookmark the U.S. Student Fulbright Grant to your ProFellow account.
© ProFellow, LLC 2021, all rights reserved.