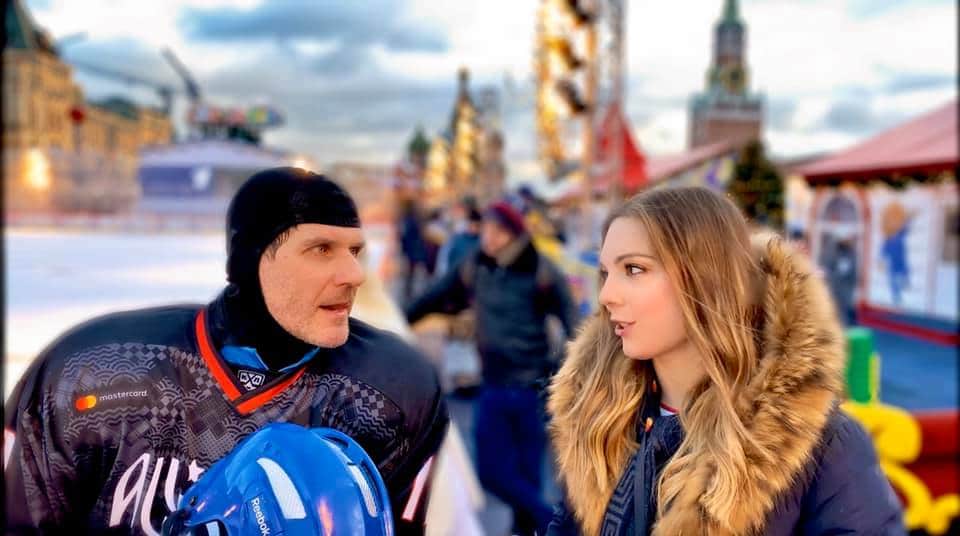 The Alfa Fellowship Program was an 11-month, fully funded professional development and cultural immersion opportunity in Russia for early to mid-career professionals from the U.S., U.K., and Germany in fields including arts/cultural management, business, economics, human development, journalism, law, public policy, among others. Fellows gain competitive skills for the global workplace plus experience the business, policy, and cultural environments of Russia and the region. The program includes language training, seminars, and an extended professional assignment. Trips to cities in the region are interspersed throughout the program year. Fellows receive a monthly stipend, program related-travel costs, accommodation, and insurance. Russian language proficiency is preferred but not required.
We talked to Gillian Kemmerer, a 2018-19 Alfa Fellow, to learn more about the program and get some application tips.  
1. What inspired you to apply for The Alfa Fellowship Program?
Russia enchanted me from a young age. It was a country encased in endless superlatives and stereotypes and one whose fortunes dramatically pivoted within my lifetime. I always wanted the opportunity to get closer to the culture, language and people, but found this passion difficult to pursue in light of the political climate and weakening business relations. While I made it to Russia several times as a tourist, my desire was to fully immerse in a work setting and to explore beyond the flagship destinations. The Alfa Fellowship fortuitously crossed my desk in late 2017, and it was the opportunity I had been waiting for—in fact, I still believe it was the luckiest break of my life.
As a journalist, I require proximity to my subject matter for true comprehension. I observed that the Western view of Russia was largely fueled by secondary sources and accounts, rather than in-country experience and rich rolodexes of local connections. I wanted to differentiate myself and to cut past the noise. Alfa enabled me to do just that, with the added benefit of a cohort and alumni network I could rely upon as I adjusted to my new life in Moscow.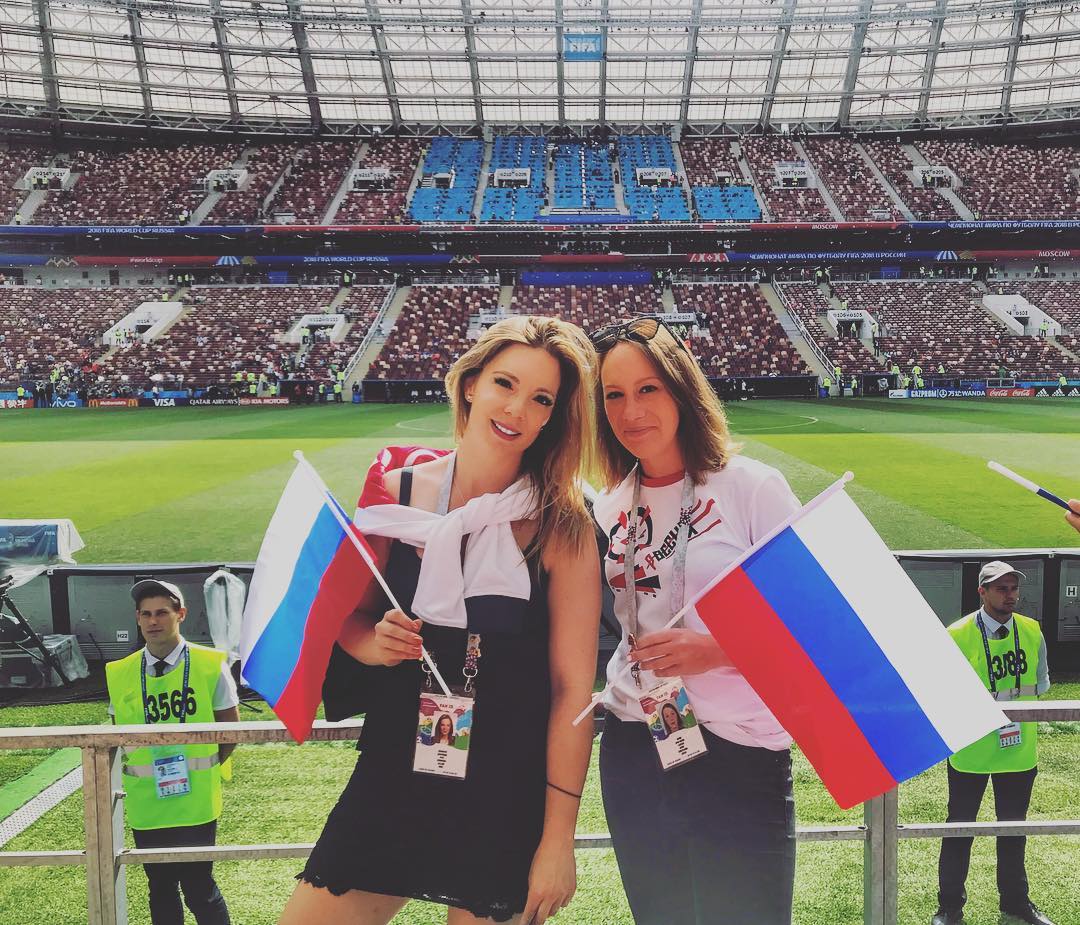 2. What have been some of the most eye-opening moments during your fellowship? 
My Alfa Fellowship placement was with Kunlun Red Star, the Chinese expansion team of Russia's Kontinental Hockey League. The club was founded with the intention of training and naturalizing a Chinese Olympic Hockey Team for Beijing 2022. It was such a high-profile diplomatic overture that Presidents Xi Jinping and Vladimir Putin shook hands over the charter when it was signed. Experiencing this joint venture firsthand—an outgrowth of One Belt, One Road—was an adventure of endless airline miles and energy-fueled geopolitics. I traversed across Russia, the former Soviet Union and China as the team's locker room reporter and even authored a cover story for the popular Russian sports newspaper Sport-Express on the team's coaching staff. The sheer expanse of the Kontinental Hockey League (KHL), its efforts to grow the game and diverse swath of participants were truly astonishing. I realized how few Americans would have ever gotten to witness the rich cultures that fuel hockey in the region, and I became committed to articulating what I saw to a global audience. Since graduating from the fellowship, I've built a public platform dedicated to sharing the stories of the KHL and have gone on to work for the league itself. My average fellowship day—if you could even call it that—ranged from grabbing a quote from the General Manager in the executive suite to conducting intermission interviews with players, scripting and recording voiceovers for game highlights, or hopping on a train/plane/bus to follow the team. I even shadowed an Olympic and Stanley Cup champion for a day around Shanghai, fronting a digital package on his globetrotting career in hockey.
Some of my most amazing experiences included hosting television interviews inside locker rooms across Russia, sitting front row at the World Cup Final, hovercrafting across frozen Lake Baikal with my Alfa classmates, reading Soviet-era Kremlinologist logs at the British Ambassador's residence and tobogganing down the Great Wall of China on my way to Beijing Capital Airport. I saw places I never dreamt I would see and created a global network of contacts I still rely upon each and every day.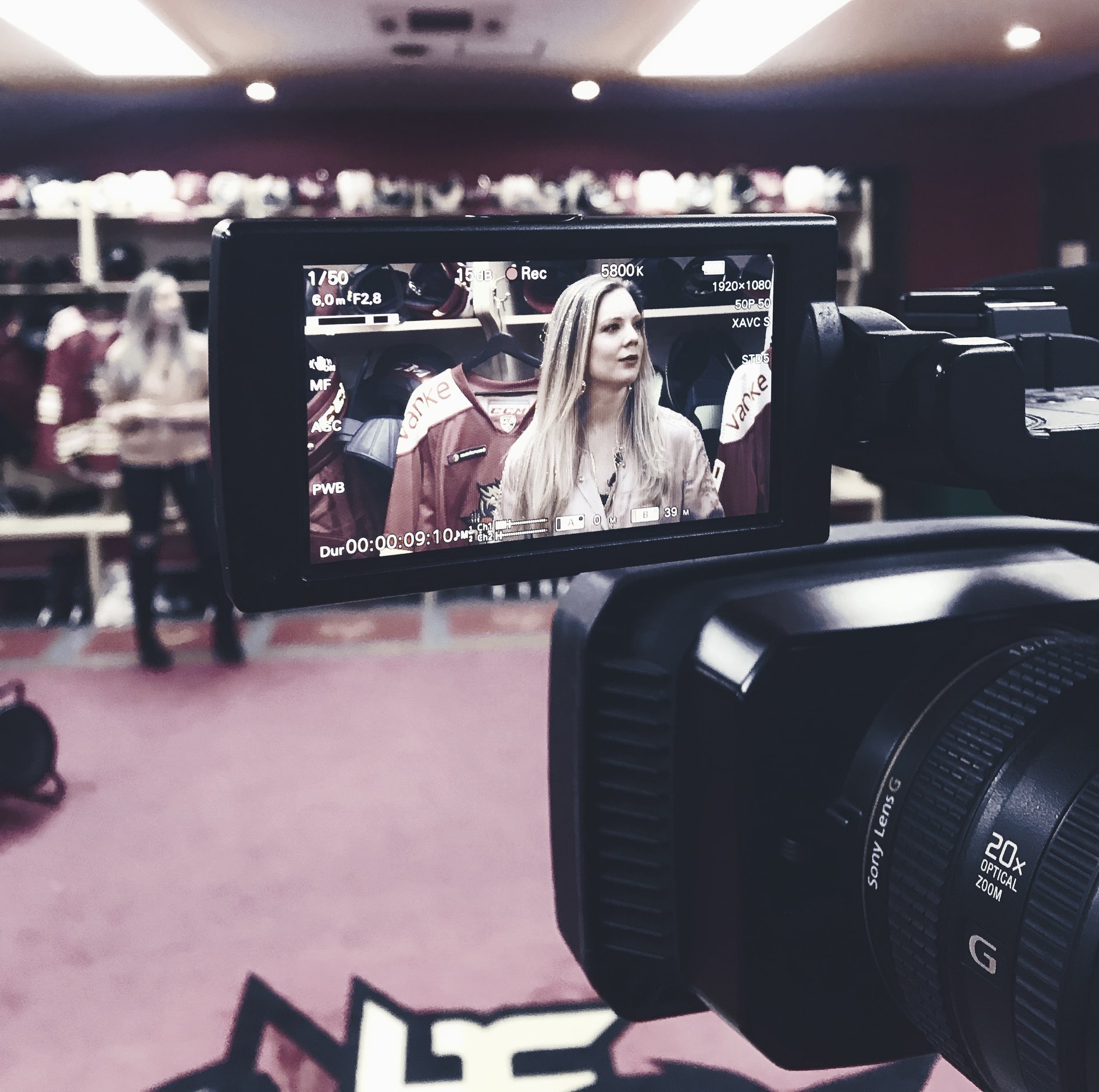 3. What tips would you give others applying to The Alfa Fellowship Program? 
The secret to success in any application is the ability to articulate your why. Although I lacked some of the language and in-country experience of other applicants, I had an authentic and clear reason for applying to the fellowship and was able to specify the types of work opportunities I intended to pursue. Be reasonable and realistic when suggesting work placements — and do your homework. Know your target employers, whether or not they have a significant presence in Russia, and what you can add to their efforts. Be honest about how this experience in Russia will shape your career once you return home and what knowledge you hope to carry back to the domestic players in your field. Don't forget to articulate what you will contribute to the Alfa community long after the fellowship ends. The strength of this program is rooted in an incredibly giving alumni network, and mentoring future fellows has been a particularly rewarding component of my overall experience.
Gillian Kemmerer is ​a columnist, broadcaster and podcast host for the Kontinental Hockey League (KHL). Her insights on Russian hockey and prospects have appeared in Forbes, The Athletic, The New York Post, NHL.com, Sports Illustrated and more. She began her career as a financial journalist focused on hedge funds, and later moved to broadcast as the anchor and U.S. head of programming for Asset TV. Gillian was a recipient of the 2018 Alfa Fellowship, an opportunity she used to pivot her career toward a lifelong passion for hockey–one that began with the first Russians who played in the NHL in the 1990s. She holds an MSc. in International Management from the London School of Economics, a Bachelor's in Economics from Columbia University, and a certificate in Broadcast Journalism from the New York Film Academy. You can check out her work at www.gillian.news and on Twitter (@gilliankemmerer).
© ProFellow, LLC 2021, all rights reserved.