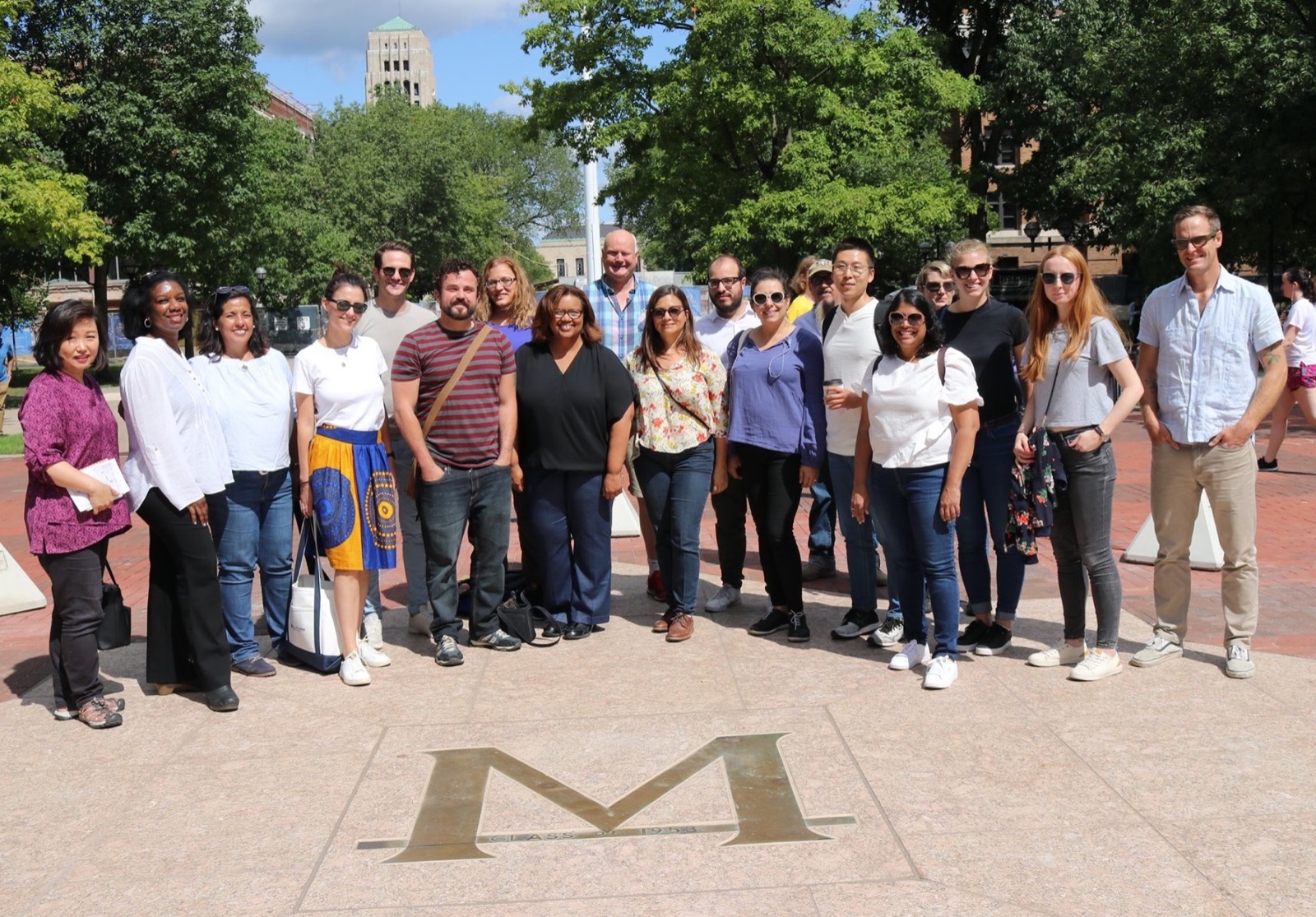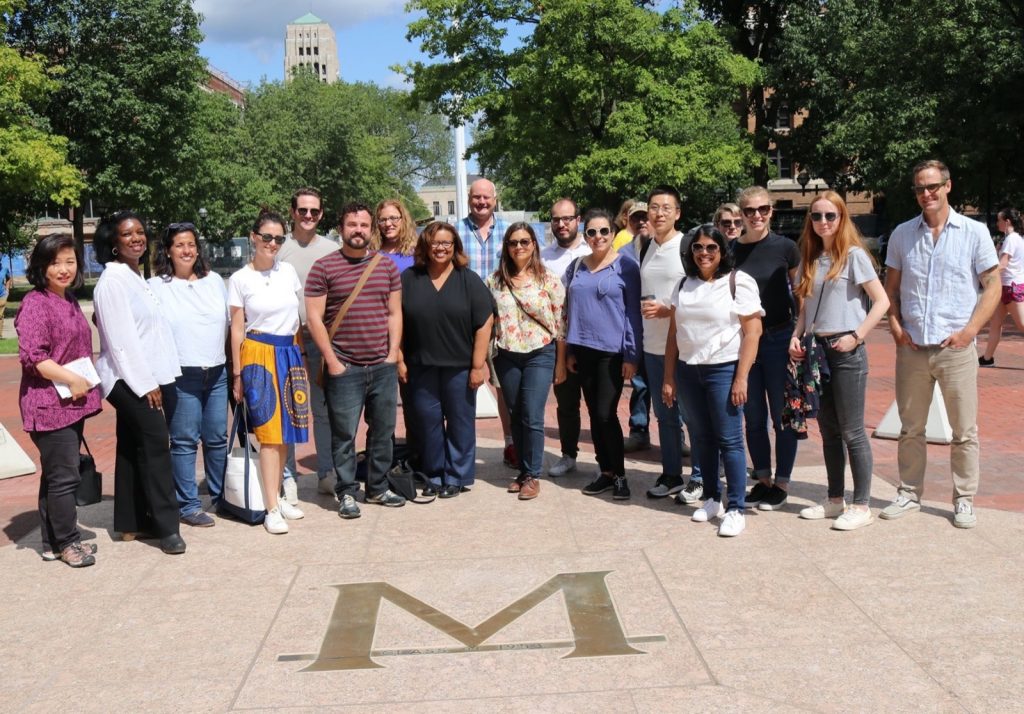 The Knight-Wallace Fellowship offers accomplished journalists from all facets of the profession an academic year of study and collaborative learning at the University of Michigan. Journalists from the U.S. and abroad expand their knowledge, develop new ideas, pilot special programs and address challenges facing the journalism industry. Fellows devise a personalized study plan and participate in twice-weekly seminars. Extensive travel is a core component of the Knight-Wallace experience, and fellows receive stipends of $75,000.
We talked to Elodie Vialle, a current fellow and journalist originally from Paris, France, to learn about her experience and get some application tips! 
1. What inspired you to apply for the Knight-Wallace Fellowship? 
After 12 years of experience as a journalist, international media consultant, and press freedom defender, I wanted to take time to think about the next step of my career. Because of my experience working on the impact of new technologies on press freedom, it made sense for me to choose a program in one of the best Universities in the States – the University of Michigan.
I have always been interested in doing a fellowship, but I wanted to wait for the right moment. I started my career as a TV journalist before becoming the Editor-in-Chief of an online media publication dedicated to social innovation and the nonprofit sector for six years. I also worked as a columnist at the French national radio France Inter. After these first professional experiences, I became a consultant for newsrooms, helping fellow journalists to make the best use of the Internet, mostly in francophone countries, like Haiti. I have trained over 900 journalists worldwide.
Journalism is fundamental for our democracies. This is why I joined the international organization Reporters without Borders as the Head of the Technology desk in 2017, defending the freedom of information online. One of the biggest issues I identified is that journalists are increasingly facing online harassment. This is the biggest safety issue for 90% of them, according to the Committee to Protect Journalists. Women are primarily targeted. The International Women Media Foundation found that one-third of female journalists envision leaving the profession because of online abuse. 
I decided to apply for the Knight-Wallace Fellowship to focus on this topic. This fellowship recognizes accomplished journalists who are eager for growth and deeply committed to the future of journalism. This is a once-in-a-lifetime opportunity. The Wallace House, which has been developing at the University of Michigan since 1973, is also really dedicated to improving journalists' well-being. I couldn't dream of a better program, even in my wildest imaginations.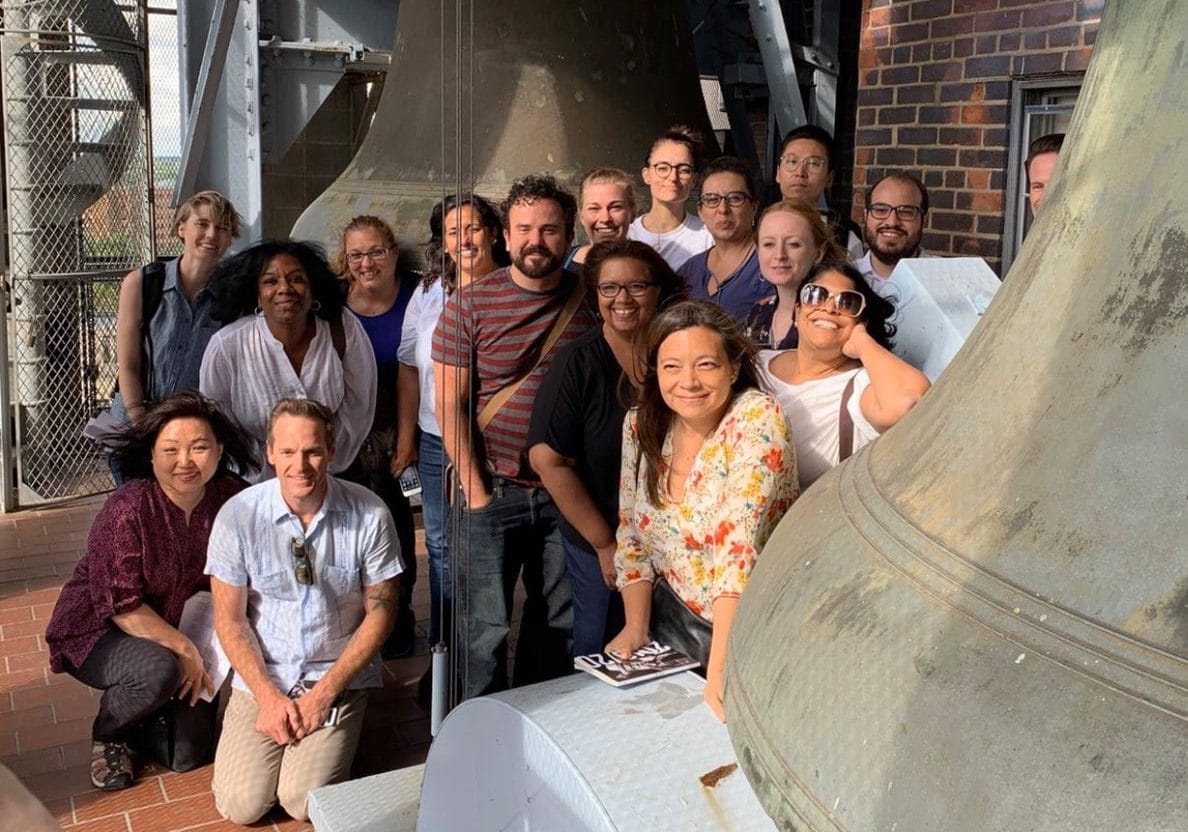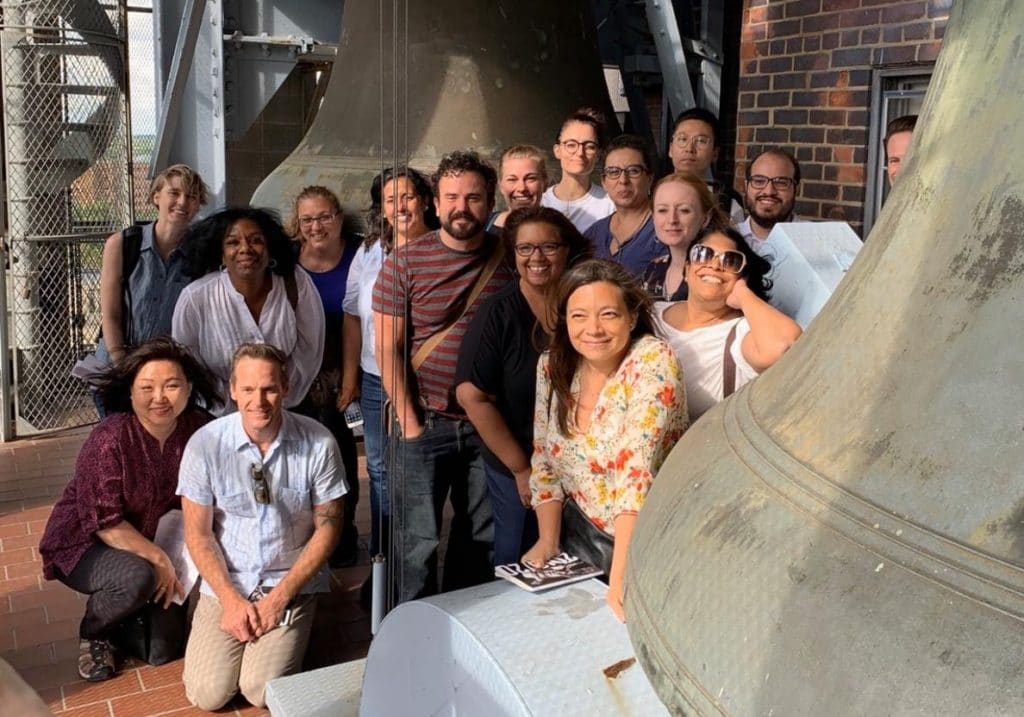 2. What are the benefits of the fellowship? 
Each year, the Wallace House selects up to 20 journalists for eight months of study and collaborative learning at the University of Michigan to deepen knowledge, develop new ideas, learn new skills and address challenges facing the journalism industry. I have had the incredible privilege of attending any course I want on the campus. I studied negotiation at the Ross Business School; leadership and cyberconflicts for future leaders at the Ford School of Public Policy; models of social information processing at the School of Information; gender-based violence at the Nursing School; and fundraising and grant writing at the School of Social Work. I have worked with Censored Planet Lab at the School of Engineering, developing projects related to my research. As an international fellow, I have also attended courses to improve my academic presentations and research writing in English. In addition, I can get access to advisors in almost every topic.  
Each fellow has a study plan, whether it be creating a network of international migration journalists, exploring new narratives to reach wider audiences, saving local newspapers by developing partnerships with college newspapers, or exploring the impact of the rise of authoritarianism on the information. As part of my research on the online safety of journalists, I met over 50 professors, technologists, and experts who contributed to my professional growth. 
Knight-Wallace Fellows attend private seminars with newsroom innovators and world-renowned experts for candid and off-the-record conversations. We also travel, which is very unique. In particular, we went for one week to Puerto Rico, meeting policymakers, community leaders and journalists to understand better the complexity of the country. These business trips are one of the many added-values of this fellowship. 
Last but not least, we receive a $75000 stipend for living expenses. A further benefit is that the program allows partners to attend courses, seminars and business trips. Families are welcomed in many activities. It is such a great opportunity! 
I made a lot of connections during this fellowship. First of all, I enjoyed getting to know my cohort of Fellows, amazing and brilliant American and international journalists. As a visiting lecturer in many departments at the University of Michigan, I engaged with faculty among the best thinkers in their fields, and with important actors based in the United States. I have received offers for further collaborations, such as an invitation to be a commencement speaker for the ceremony graduation of students of the Program in International and Comparative Studies at the University of Michigan.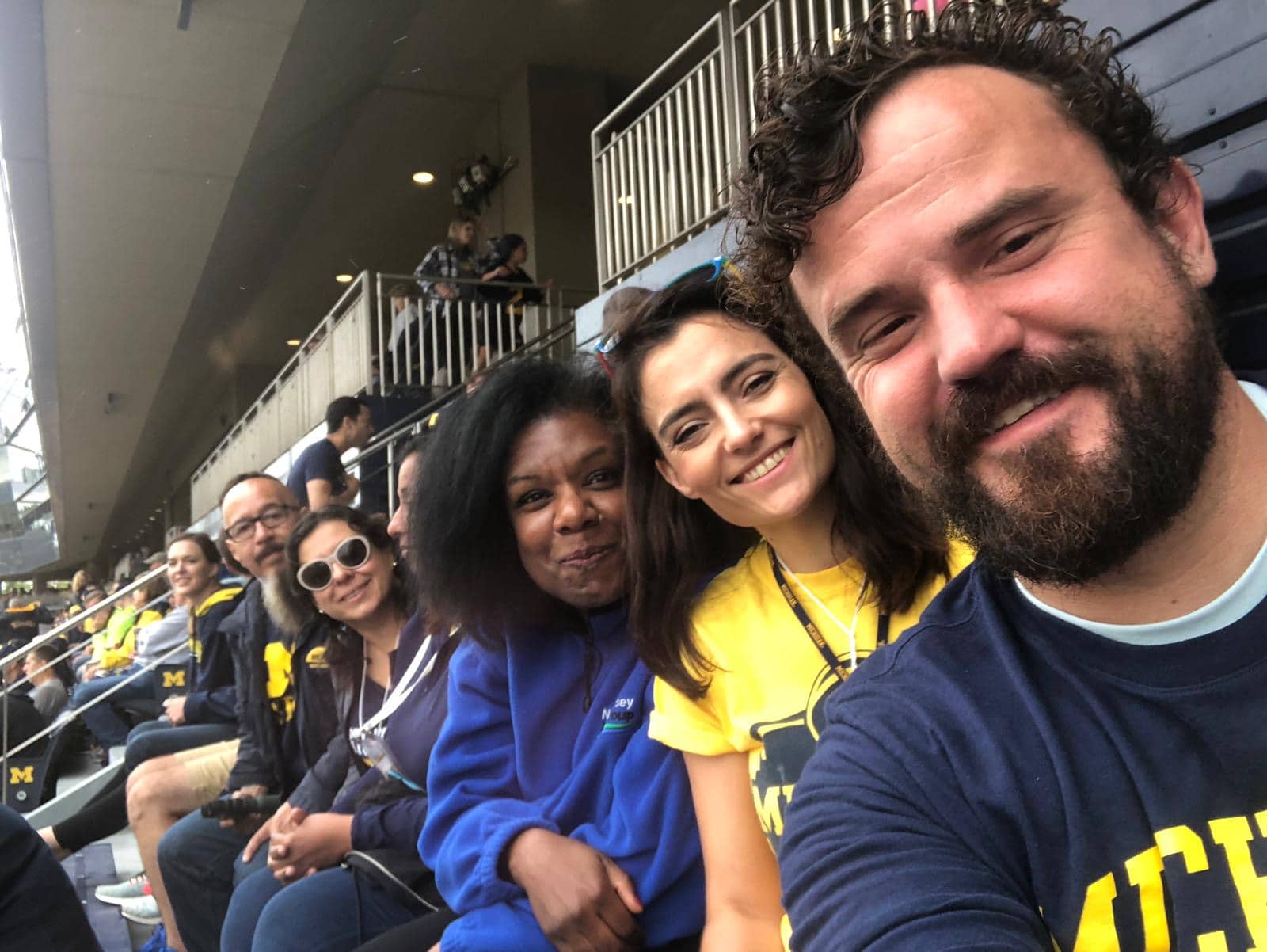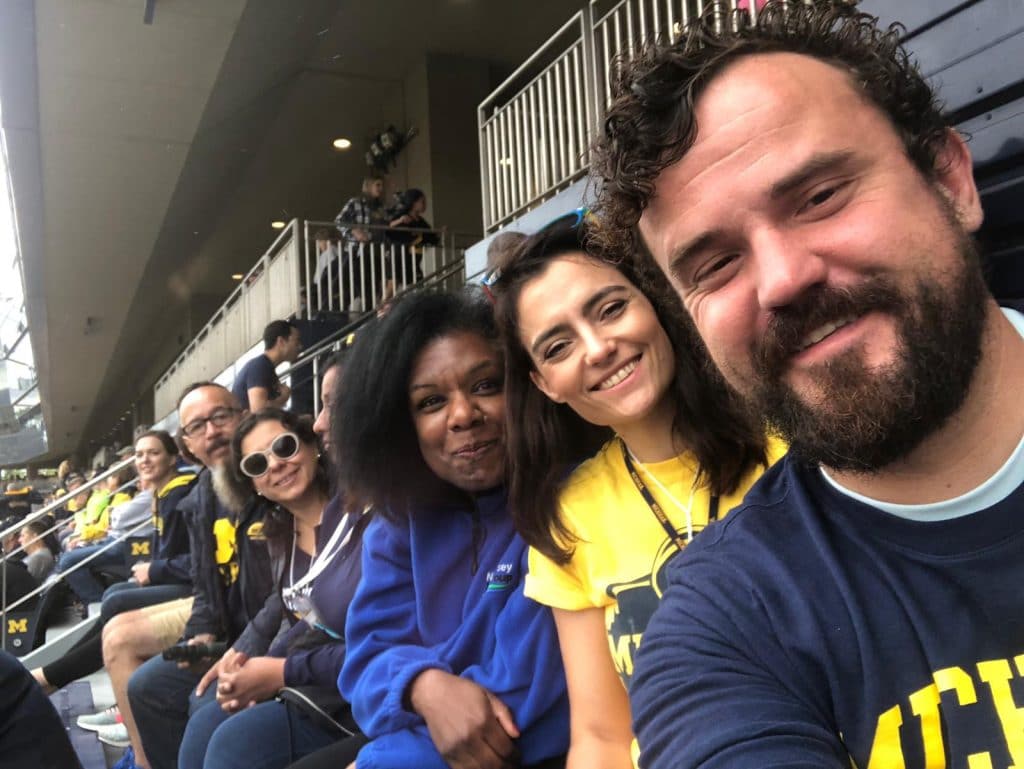 3. What tips would you give others applying to the Knight-Wallace Fellowship? 
First, you have to really ask yourself why you want this fellowship; why you want it now; and what you could bring to the cohort. Even if you are a last-minute person, don't wait for the last 15 days before the deadline to do that! 
An application requires a lot of work. I spent three full days on it, plus one day on editing my resume, and another day on preparing writing samples – as a French-speaking journalist, I had to do some translations. If you're not used to writing personal statements, you have to work on your storytelling. A personal statement is not an explanation of your resume. As a journalist, imagine writing an article about you. What would be the angle? You have to explain what brought you to the person you are today. 
You will need recommendation letters. Think strategically! Asking a letter from a famous journalist in your country or the CEO of an outlet is not necessarily the best thing to do – and not that easy to get. A fellowship is aimed at developing bonds between people. The Wallace House is not only looking for great journalists but also for great people who are willing to help each other. During the fellowship, we have to cook together and do personal presentations in front of the other Fellows – often a very emotional moment. We spend a lot of time with the cohort. Some Fellows have decided to launch a company together…  In a nutshell, it can be great to ask for a recommendation letter from a colleague who can certify that you are a great colleague. 
You will have to show in your application that you are willing to work on a challenging issue for the future of journalism. Have a look at the current cohort of fellows to understand better which ideas stand out. My project is to find solutions to better protect journalists online, which is one of the current biggest challenges for journalism. Show in your application why you are the best person to accomplish your goal, and why you do need this fellowship for that. Do you need time, resources? I spent hours on the University of Michigan's website to find what courses could be relevant and who were the Professors I needed to contact. You will need to write this in your study plan. Unfortunately, the only way to do it is to visit every website of every school in the University. Yes, this is time-consuming, but it is worth it. 
Also, I strongly recommend you reach out to a former Fellow to get some advice from someone who knows how the fellowship works. Who knows, if you can convince former Fellows that you are the best fit for the Knight-Wallace fellowship and that you can make the most of it, they might recommend you. Follow them on Twitter and try to contact them, as you would do to contact people for an article. Being recommended by a former Fellow can make a difference. Good luck!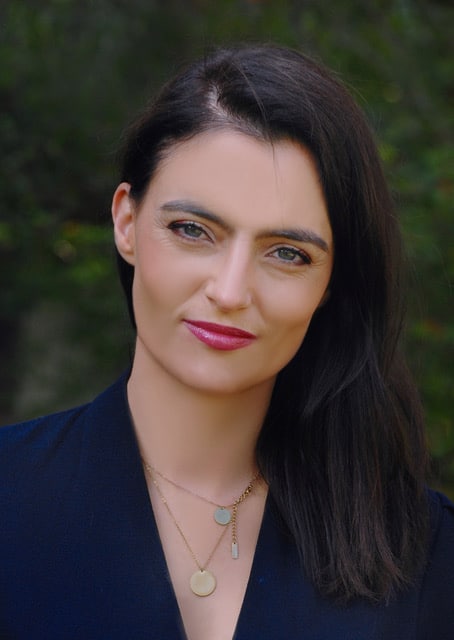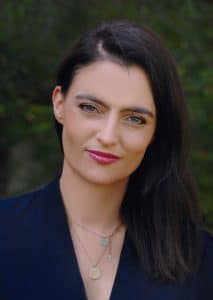 Elodie Vialle is a Knight-Wallace Fellow at the University of Michigan, working on online safety of journalists, in particular women journalists. Prior to that, Elodie was the head of the journalism and technology desk at Reporters without Borders, where she monitored emerging threats undermining journalism and developed projects to defend the freedom of online information.  Elodie has been an international media consultant for the last 10 years, supporting the improvement of news coverage in francophone countries through the use of new technologies. She was Editor-in-chief of an online media dedicated to social innovation and the non-profit sector, hosted a program on change-making initiatives at the national french radio France Inter and began her career as a TV journalist at french news TV channel BFMTV. Elodie is a graduate of Ecole supérieure de journalisme de Lille (ESJ).
Interested in applying? Bookmark the Knight-Wallace Fellowship to your ProFellow account.
© Victoria Johnson 2020, all rights reserved.