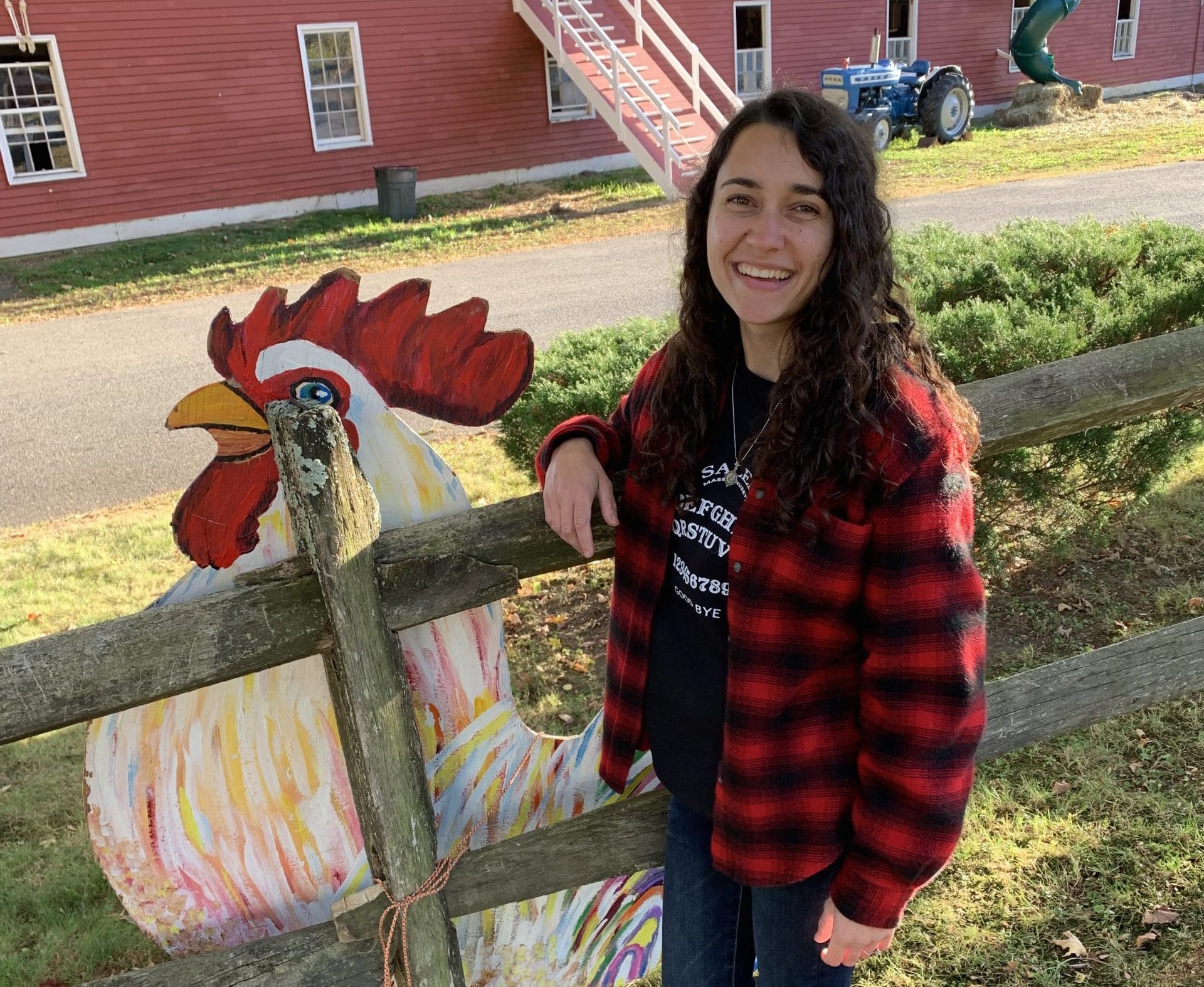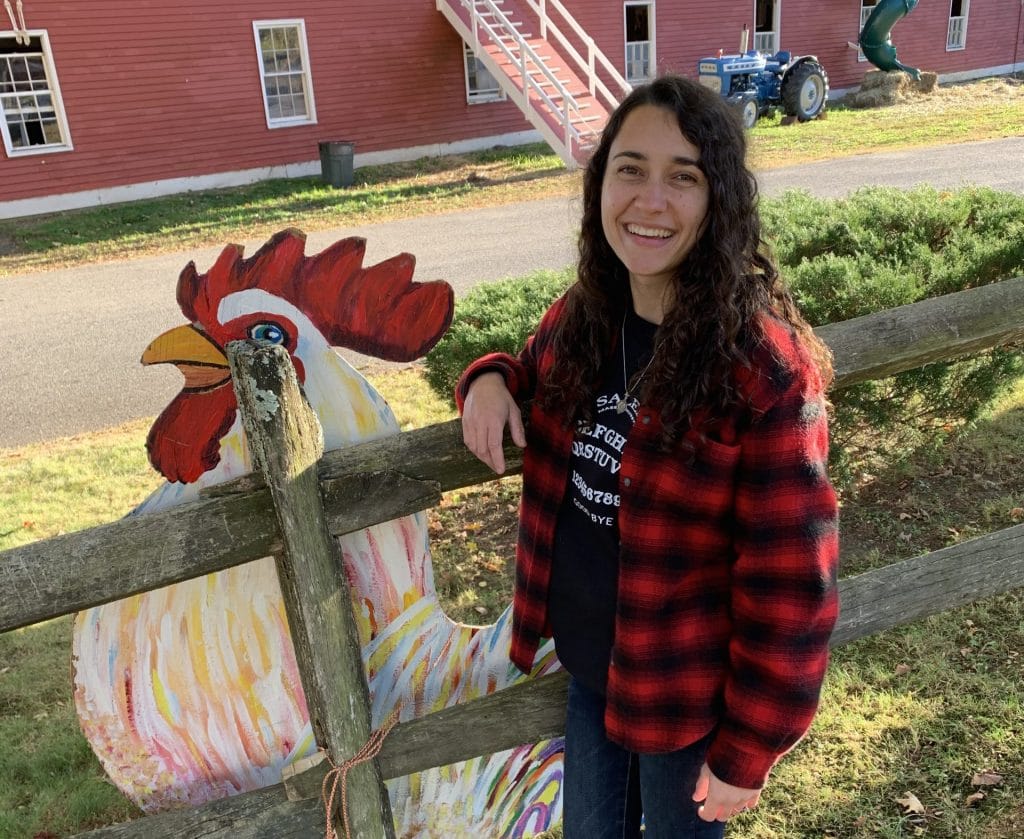 The Dismas Family Farm Fellowship is a one-year paid service opportunity for recent graduates. Fellows live on the Dismas Family Farm, a 12-bed, vocational farm for recently released prisoners. Living in solidarity with the residents of the Dismas Family Farm, fellows help coordinate daily activities at the farm. Successful applicants have a commitment to issues of social justice, excellent verbal and written communication skills, and are comfortable working with individuals from diverse socioeconomic backgrounds.
We talked to Shelby Ferry, a current Dismas Family Farm Fellow, to learn more about the program and get some application tips.  
1. What inspired you to apply for the Dismas Family Farm Fellowship? 
My inspiration stemmed from my previous involvement with The Farm at Stonehill, my undergraduate college's sustainable and organic farm. Prior to graduation, I had been contemplating graduate school possibilities but was uncertain of where to head at the time.  I had heard of post-graduate service opportunities from multiple sources, yet had not come across one that sparked my interest. 
By chance, I happened to be scrolling through my feed on Instagram and stumbled upon a post from The Farm at Stonehill about Dismas Family Farm. First of all, the service would be held on a farm, which after a couple of years of experience, I knew I would enjoy. Also, being put into a household as a live-in fellow, with up to 12 men who were previously incarcerated, seemed like a unique experience I would not mind having. Lastly, I did not know much about addiction, homelessness, or incarceration, so learning about these situations personally and being able to possibly help interested me.  
Having double-majored in Philosophy and Environmental Studies, I knew that this experience would not only open my mind to such various perspectives but also encourage my own growth and understanding as a person.  I hoped to gain some knowledge on these various circumstances, learn about the diverse communities around us I had seemed to have been shielded from, and maybe grow stronger as an individual as well. Plus, I would have the opportunity to open my mind and heart to seeing different points of views as well as give back to the community on the farm.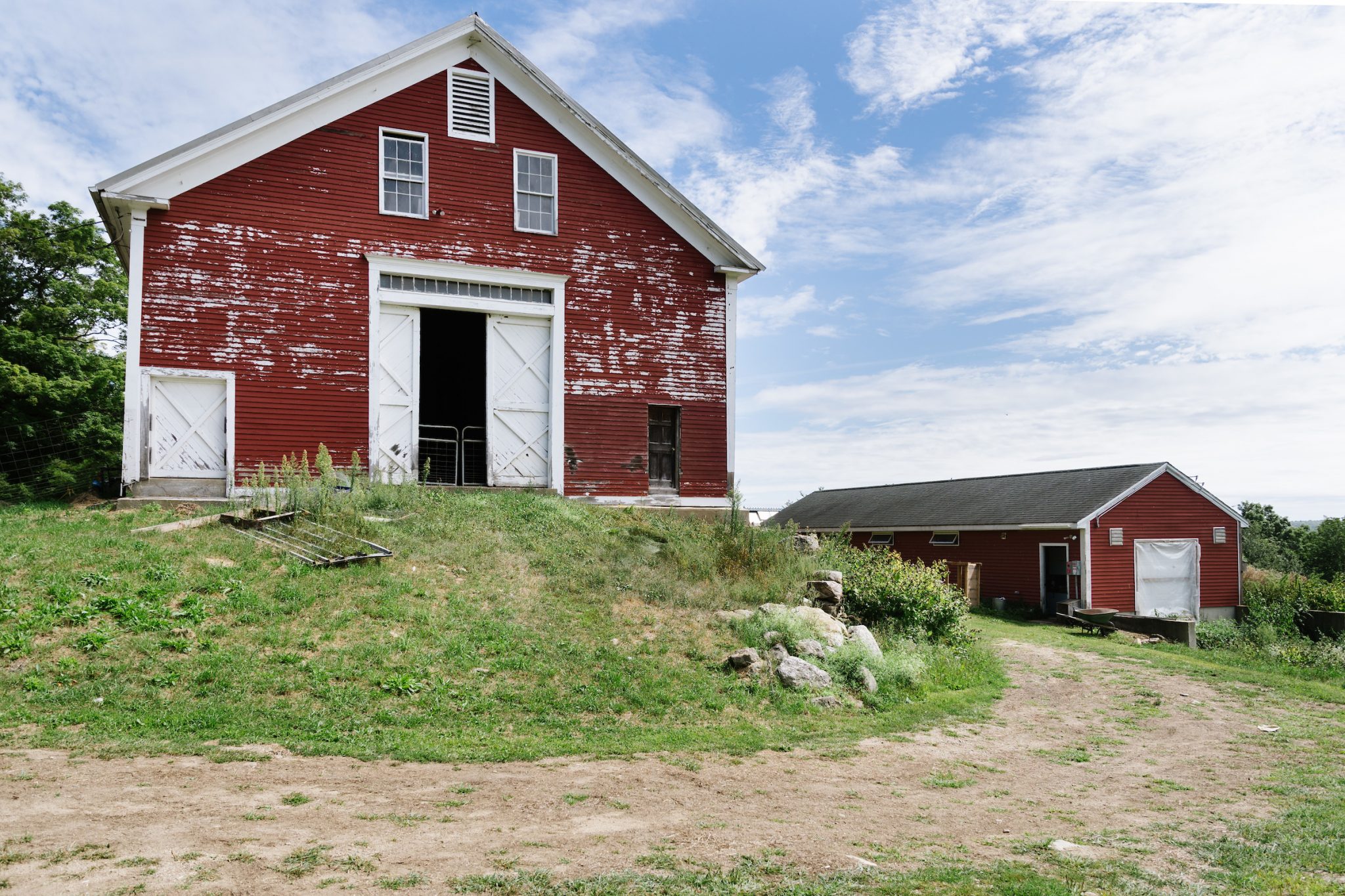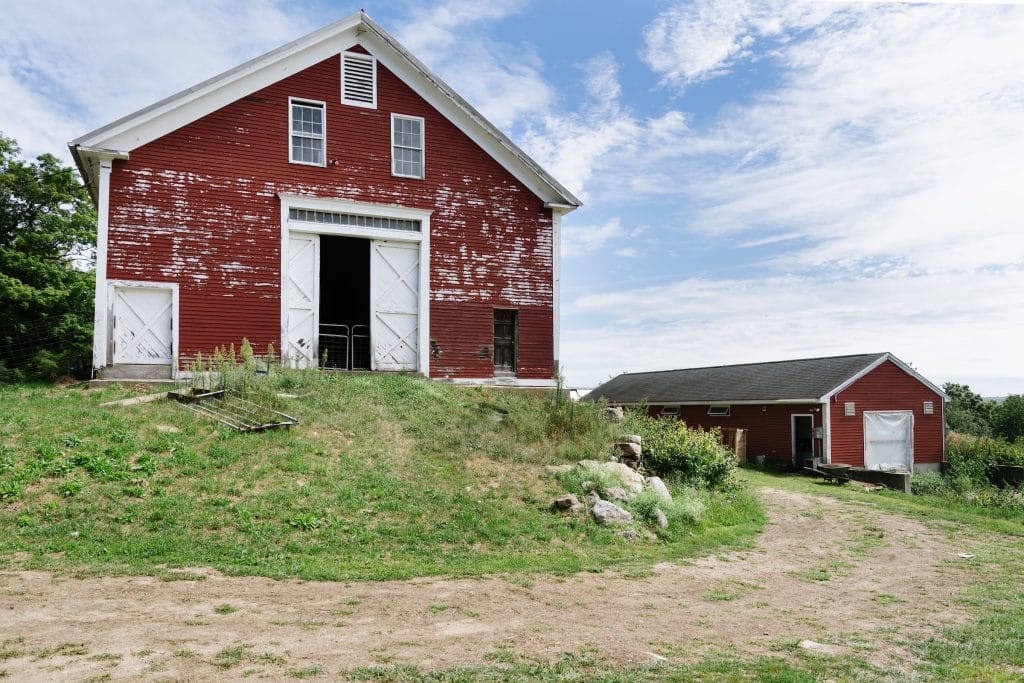 2. What is a typical week like for a Dismas Family Farm Fellow? 
Interestingly enough, being on the farm presents much variety in our day-to-day lives. There may not be anything "typical," but I can give an idea of what occurs often. The residents have a morning meeting at 8:30 every morning during the week, which I and the other fellow hold. Morning chores must be completed by then, and at the meeting we make any announcements and hear from the men. The farm manager comes in at 9 and divides the work that must be done, which is oftentimes farming when the weather permits. We have lunch at 12, which one of the residents will cook, and we all sit together for this time and break until 1. Vocational hours continue until 3, and the day is free afterwards for a short time.  
The fellows drive to appointments for the residents, as most of them do not have a license or their own vehicles to drive, and we run any errands along the way.  On Wednesdays, we have a Walmart trip, which the men can join if they wish, which is usually a fun time. We make sure the residents attend three Alcoholics/Narcotics Anonymous (AA/NA) meetings a week on Monday, Wednesday, and Friday plus one additional meeting. On Monday and Friday, we have a household meeting at 4:30 to receive or go over homework, give a personal weekend/weekly review, and give any further announcements.  Almost every weekday there are dinner guests that bring food from local churches that volunteer to give back to the community. We eat together at 6 and around 7 or 7:30 leave for AA/NA meetings. During the winter, AA/NA meetings are attended to during the day, and the nighttime ones are optional. Oftentimes in the morning, the staff meets to discuss residents, any concerns, and who has appointments to be made or set. 
Once warmer weather shows up, farm work is a priority, appointments come second and AA/NA meetings switch to nights. The farming season also presents farmer's markets and CSA (Community Supported Agriculture) drop-off and pick-ups. Year-round we discuss and perform interviews for potential intake or work with our program's attorney.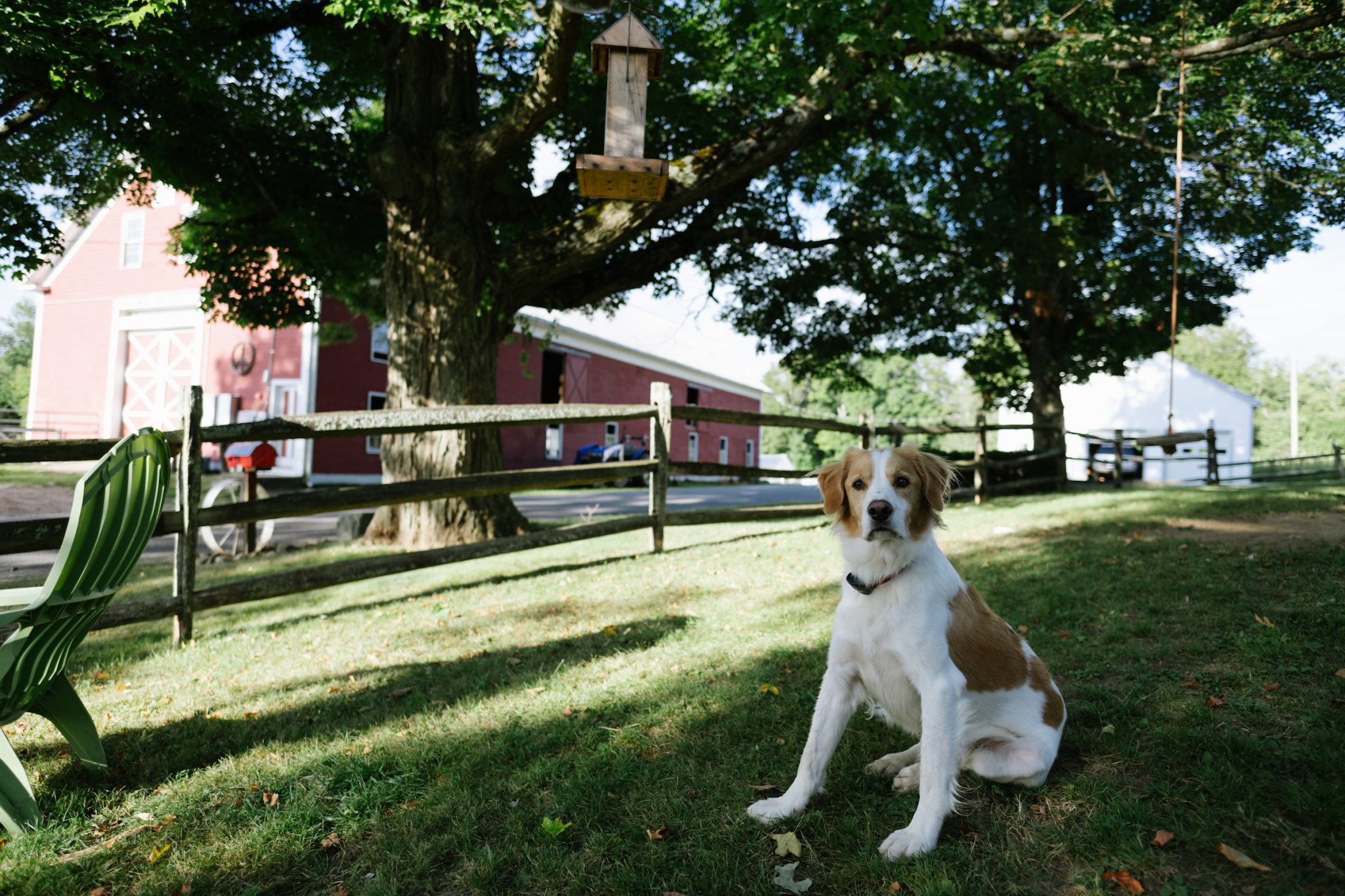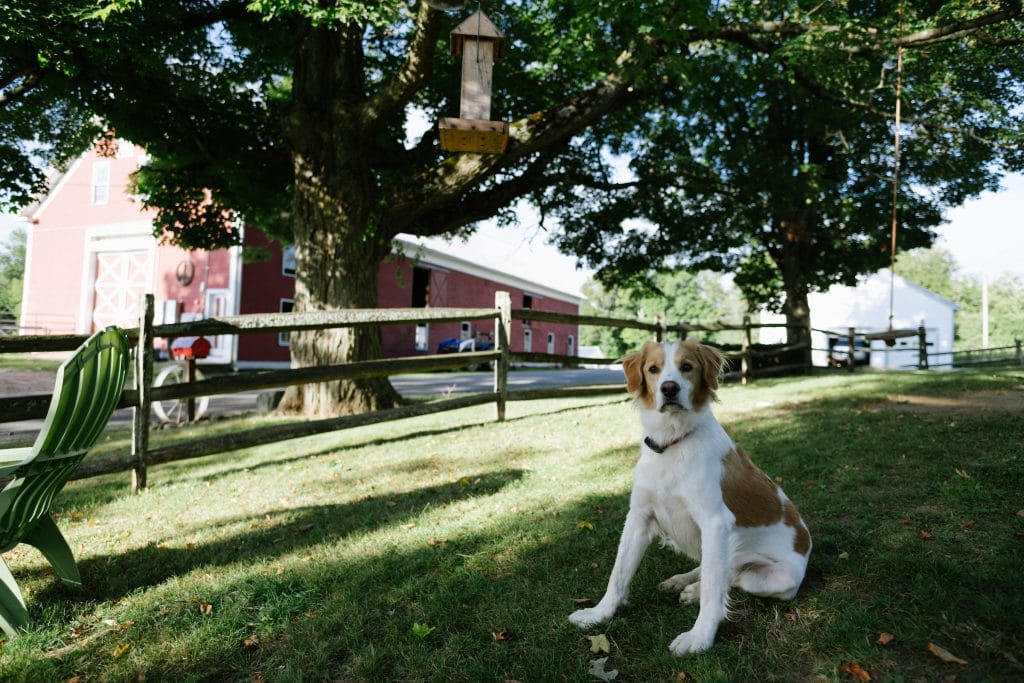 3. What tips would you give others applying to the Dismas Family Farm Fellowship? 
My tips for future potential fellows would be to keep an open mind and heart. The people you meet may have various upbringings, but they have lived so differently than many of us. Don't let preconceived notions, expectations, or societal influences prevent you or scare you off.  I have experienced life-changing moments here, and can truly say Dismas is family, which is something we go by. 
For candidates, having some farm experience or possibly community outreach can help the application stand out. You do not need to be a social worker or farmer for this position, by all means. But it would be valuable to practice patience and time management, as sometimes things change rather quickly depending on what needs to be done.  
Also, it is important to note there are animals on the farm; this includes sheep, chickens, mini horses, dogs, cats, and soon to be mini goats!  Animal allergies may be tricky, but food allergies can be accommodated, as I am a dairy-free pescatarian and do fairly well.  
Next, prepare to get dirty as you are working on a farm and will be out in the fields on many hot days harvesting, planting, and performing other farm duties. But be on the lookout for four-leaf clovers as I found many during my time out in the fields!  
And most importantly, Dismas Family Farm is looking for people who are open-minded, accepting, positive, and willing to commit to this position.  This is a wonderful environment to grow with others, so take advantage of the experiences to come.
Shelby Ferry is a recent graduate of Stonehill College with a double major in Philosophy and Environmental Studies. She is a current Dismas Family Farm Fellow. She hopes to continue strengthening her ecocentric views as well as learn, educate, and acknowledge where positive change can be implemented. 
Interested in applying? Bookmark the Dismas Family Farm Fellowship to your ProFellow account.
© Victoria Johnson 2020, all rights reserved.