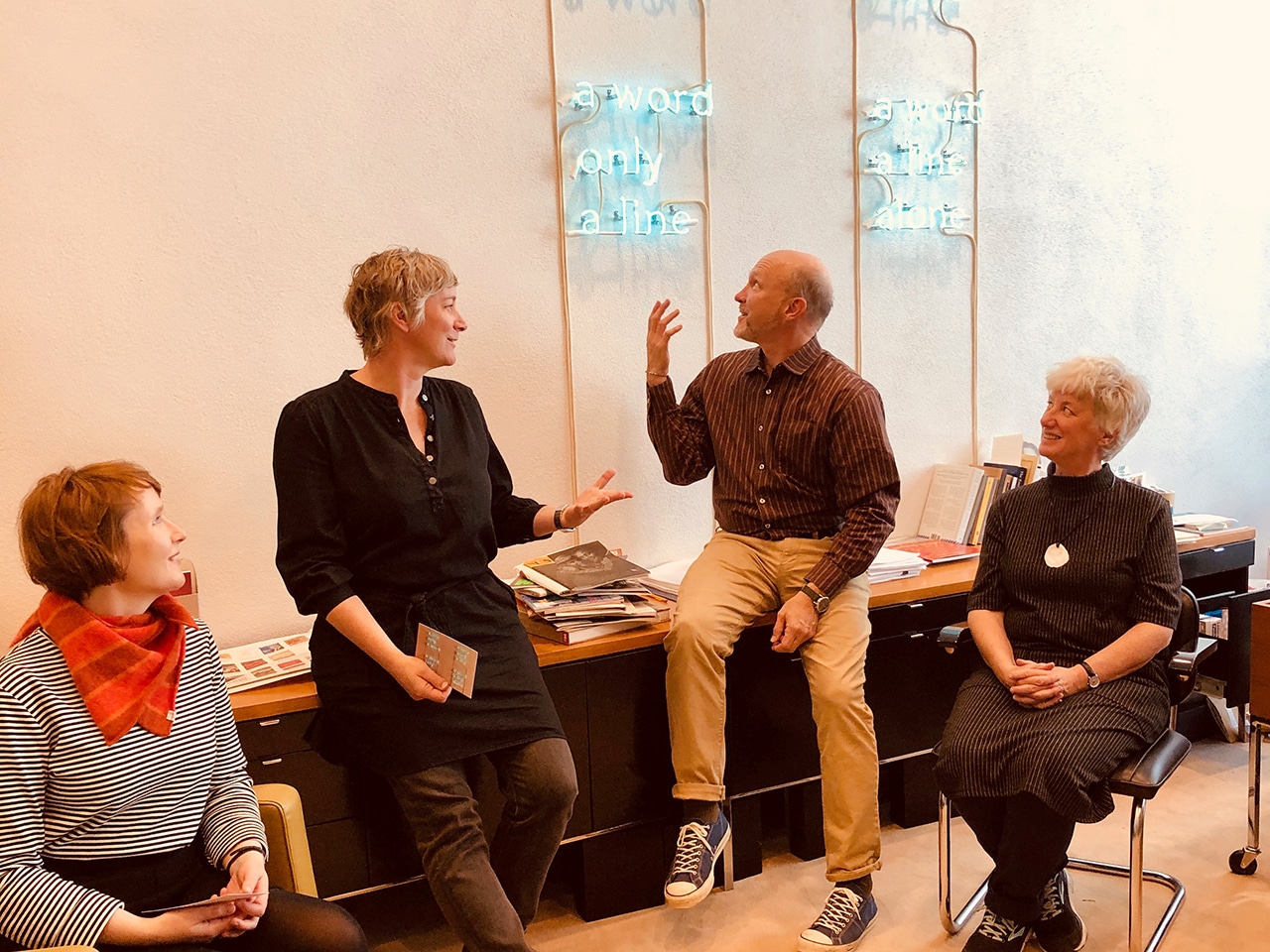 Each year, postdoctoral researchers and graduate students from across the country and around the world apply for the Beinecke Research Fellowships, which support research in all areas of the Beinecke Library's rich collections of rare books and manuscripts. Fellowships provide scholars who live outside of the New Haven area access to the library, travel to and from New Haven, and a living allowance. The fellowship will begin accepting applicants again in fall 2020, with updates being posted to their website.
We talked to Justy Phillips and Margaret Woodward, from Tasmania, Australia, who were 2019 Visiting Fellows in the Beinecke Fellowship Program, to learn more about the program and get some application tips.  
1. What inspired you to apply for the Beinecke Research Fellowship? 
The Beinecke Library at Yale University is one of the largest libraries devoted entirely to rare books and manuscripts. For us as artists, publishers and researchers, The Beinecke Library held huge appeal as a site for research, with its vast collections that include limited-edition poetry and artists' books housed inside an inspirational architectural setting. During our time at The Beinecke Library, we undertook research for a forthcoming publication Erratic Ecologies: A Field Guide which focused on the American artist, publisher and writer Erica Van Horn, whose published work has been collected by The Beinecke for many decades. The collection includes an extensive archive of her letters, artworks, notebooks, and journals. Erica now lives in Ireland and, in collaboration with British artist Simon Cutts, has published the work of artists, poets and writers for many decades through their Coracle Press located in rural Tipperary.
Our interest in libraries as sites of performance, creative production and research has been intrinsic to two of our major publishing artworks, Lost Rocks (2017-21) and The People's Library, (2018). Therefore, The Beinecke Research Fellowship, which offers scholars the opportunity to have access to some of the rarest and limited editions of artists' books ever published, was an incredibly exciting prospect. We knew that being able to physically hold and handle books and closely scrutinize their formats, binding and production would provide huge inspiration and technical knowledge to inform our publishing as an art practice. We also combined our library research with a series of field trips to the erratic boulder fields of New England with other artists, writers and poets we met through our fellowship, which provided a rich dialogue and exchange of ideas and possibilities for future collaborations.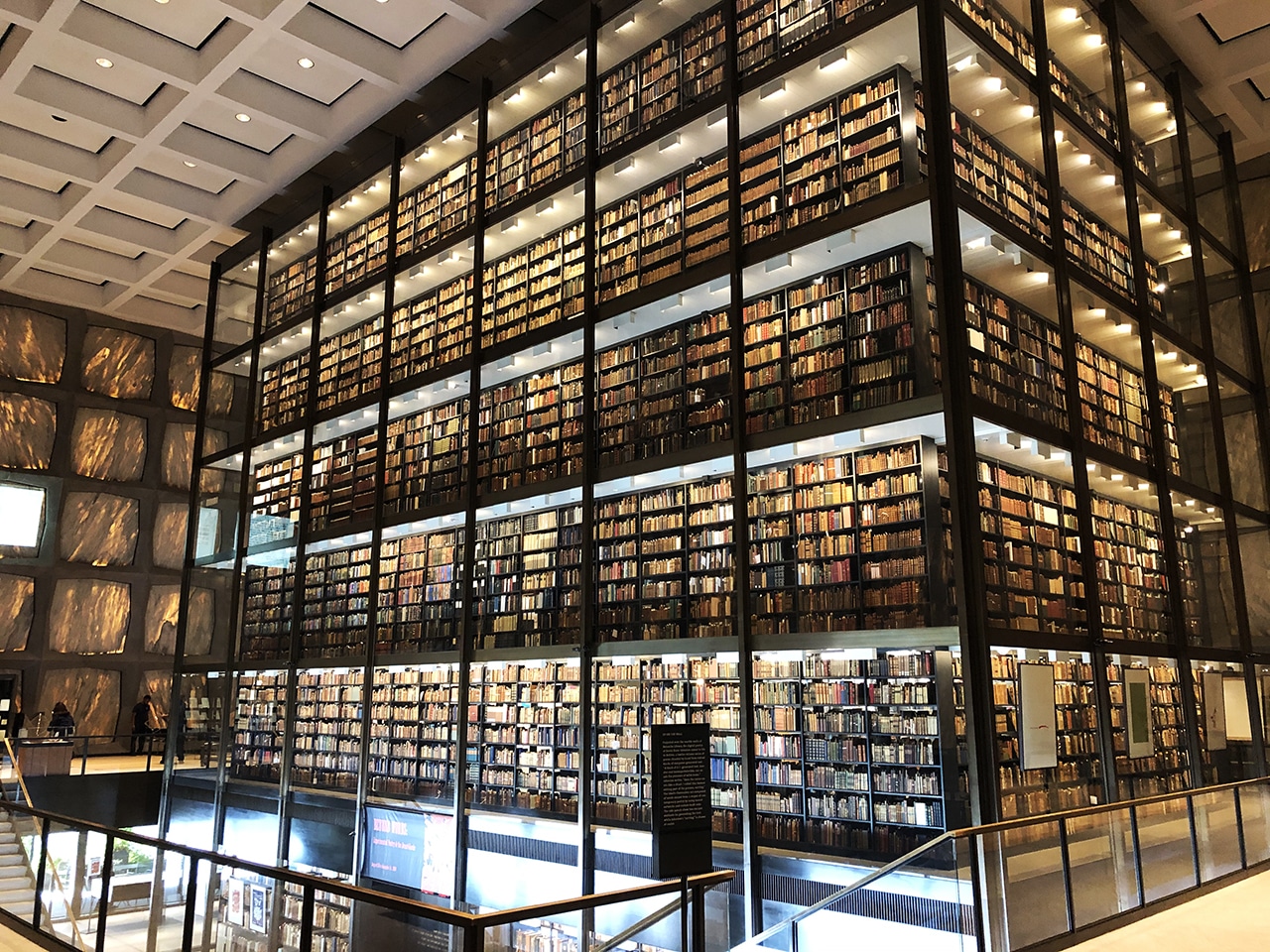 2. What are the benefits of the fellowship? 
In October 2019, we were both Visiting Fellows in the Beinecke Fellowship Program and were awarded a Ruth Stephan Fellowship which covered the funding for us to travel from our home in Tasmania, Australia to Yale University in New Haven, Connecticut. We also received a stipend for our month-long fellowship. We were delighted to participate in research seminars with other scholars at The Yale Centre for British Art and the Lewis Walpole Library and gave a number of presentations to fellow artists, writers, researchers and curators and staff from the Beinecke Library.
This was a wonderful opportunity to extend our networks and share our work further afield than Australia as well as cement initial first steps towards future residencies and collaborations. While focussing on Erica Van Horn's work, the fellowship also enabled us to draw on many areas of the Beinecke's collections—across the fields of literature, astronomy, geology and philosophy, including rare books by Chaucer, Ptolemy and Pliny. 
The writing and publications by Ruth Stephan, the American writer and editor for whom our fellowship is named, also became an inspiration for us as publishers, as she nurtured emerging poets and artists during the mid 20th century, through publishing their work in the publication Tigers Eye. During our Fellowship, we also generated an artwork titled "Erratic Ecologies Field Station," which we are delighted to report has been added to the Beinecke's collection of artists' books.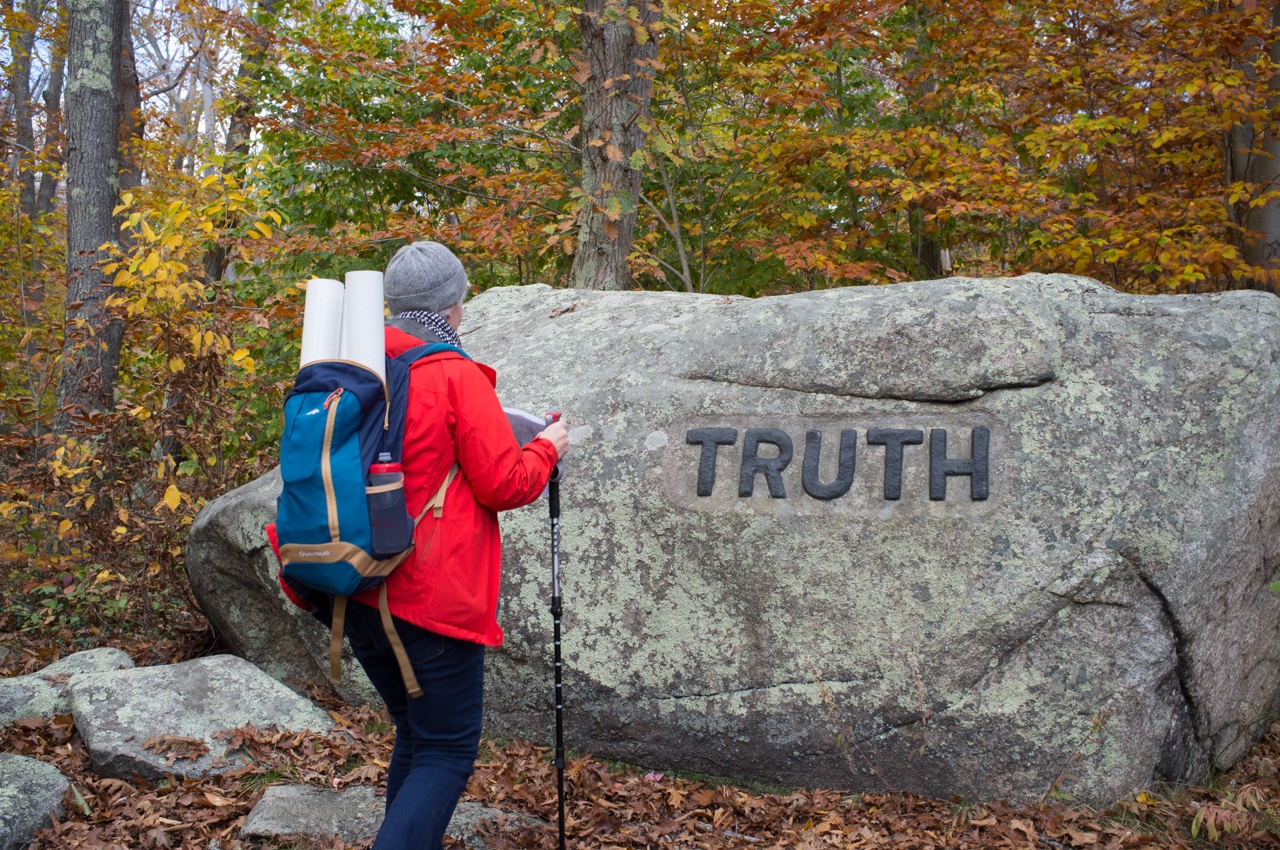 3. What tips would you give others applying to the Beinecke Research Fellowship? 
In developing our written application, we searched extensively through the Beinecke's on-line catalog to locate a specialist collection to work with. With one million books, many millions of manuscript pages, and tens of thousands of papyri, photographs, maps, posters, paintings, and art objects, as well as extensive audiovisual material and digital content, it is easy to become daunted by what to focus on for the fellowship proposal. In your application, we recommend being very specific about which of the collection's items aligns with your research. Name only what you know is in the collection, as it is understood that there will be many unexpected items that will turn up once the research process is underway. Try to make a case for how access to such rare items will bring new information to light to be shared by other scholars through your research. 
Make wise choices about those who can provide letters of recommendation. Try to find people who can testify to your capacity as excellent researchers and scholars who also have a deep understanding of your work and the potential such a fellowship will bring to transform your work. The curators and administrators are very approachable and informative, so a dialogue regarding the collection's holdings, ahead of the application submission, may reveal further items of specific interest for you.
Artists and writers, Justy Phillips and Margaret Woodward are based in Tasmania, Australia and work collaboratively as the artist duo, A Published Event. Their published works are held in public and private collections including The National Library of Australia, The State Libraries of Victoria and Tasmania and the Banff Centre for Arts and Creativity. They regularly undertake local and international fieldwork and residencies and participate in exhibitions, arts festivals and artist's book fairs. Margaret Woodward has a PhD from Curtin University, Western Australia and is Adjunct Associate Professor at Charles Sturt University where she is also a member of the Institute for Land Water and Society. Justy Phillips is a Master's graduate from The Royal College of Art, London and holds a PhD in creative writing from RMIT University. In 2019, A Published Event were Ruth Stephan Research Fellows at The Beinecke Rare Book and Manuscript Library at Yale University, and artists in residence at The Josef and Anni Albers Foundation in Connecticut, US.
© Victoria Johnson 2020, all rights reserved.