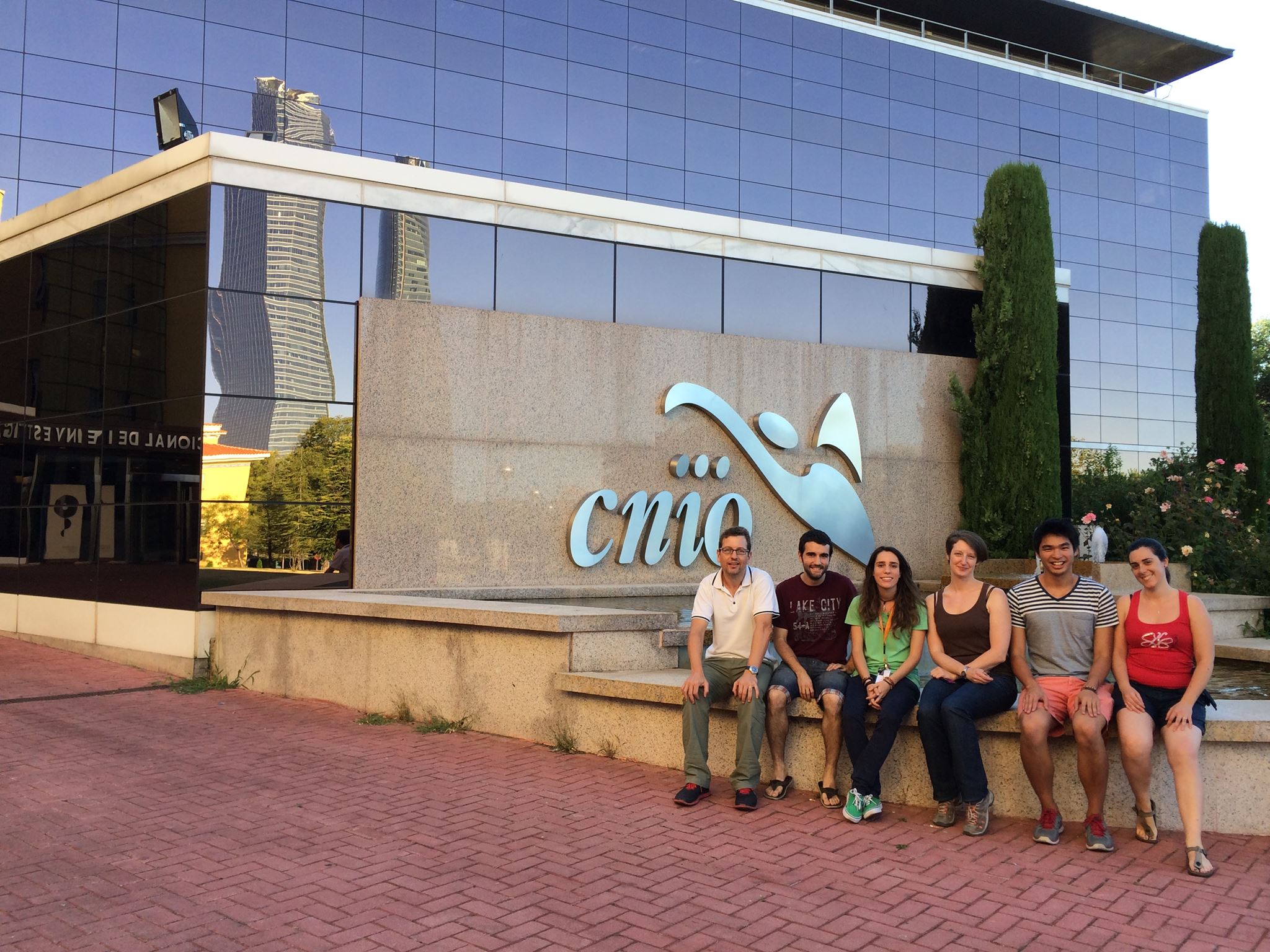 The Spanish National Cancer Research Centre Summer Training Fellowship offers university students the opportunity to gain experience in a competitive laboratory in Madrid, Spain. Fellows will be placed within a research unit to work on various oncological research projects and will have the opportunity to immerse themselves in Spanish culture. The summer program, lasting from June to early August, is for upper-level graduate biomedicine or life science students of any country; there is no citizenship requirement. A stipend is provided. 
We talked to Joshua Yang, a Spanish National Cancer Research Center Summer Training Fellowship alumnus, to learn more about the program and get some application tips.  
1. What inspired you to apply for the Spanish National Cancer Research Centre Summer Training Fellowship? 
As an undergraduate student, I had planned to eventually become a physician-scientist and apply for fully funded MD-PhD programs, among the hardest programs to get into for graduate school applications. Typically, these programs accept students not only with stellar GPAs and standardized test scores but also with significant and extensive research experiences.  MD-PhD students will usually conduct research every single summer between the academic year (and of course during the academic year itself) in order to complete this research requirement, but this inherently means that students are more limited in what activities and opportunities they can do during their undergraduate years.
This limitation was problematic, as I knew that I also wanted to study abroad so that I could experience cultural diversity, differences in professional and personal life, and a broadening of my view of the world. The Spanish National Cancer Research Centre Summer Training Fellowship offered me an opportunity to both conduct research and study abroad simultaneously by working at a prestigious research center in Spain. At the same time, I was excited to explore Spain and its surrounding European countries in my free time and practice the five years of Spanish that I had taken prior. In many ways, this fellowship was the perfect opportunity personally, professionally, and academically.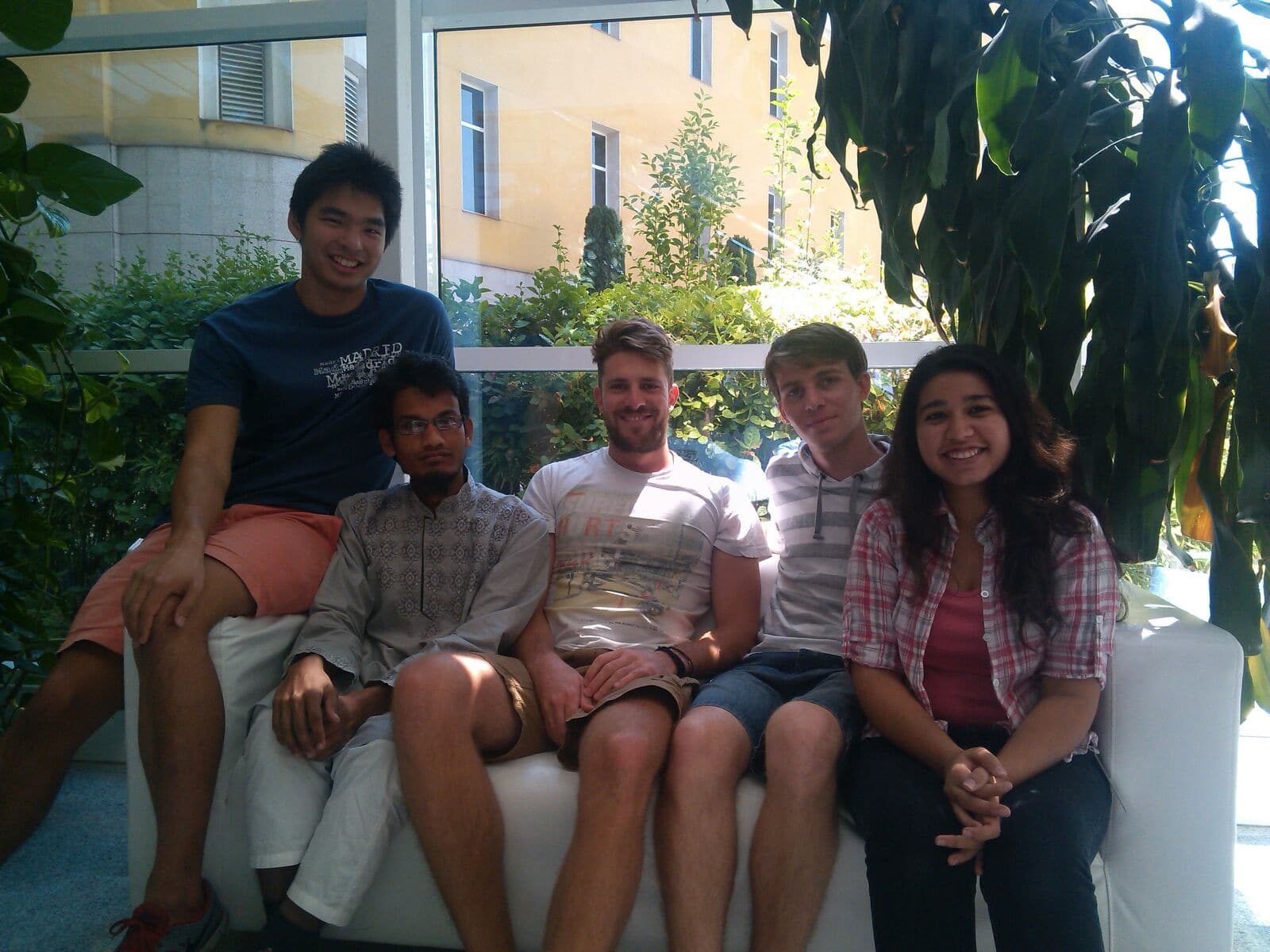 2. How has the fellowship experience influenced your current work?
Prior to this fellowship, I had only worked in one research lab conducting experiments in the field of translational medicine, specifically on discovering new therapeutic options for rheumatoid arthritis. I knew I wanted to explore other fields and have a broader range of research experiences from which to draw upon. As such, through this fellowship, I joined the cell signaling and adhesion lab of Dr. Daniel Lietha, a respected biophysics and mechanobiology researcher. I researched the activation modalities of kinases oft implicated in cancer, AKT and PDK1, and was able to learn numerous new skills from my fellow researchers.
However, what I considered just as important as the expansion of my repertoire of research techniques was the complementary broadening of my cultural understanding. As the only US participant in this international program, I befriended fellow students representing countries that ranged from Bangladesh to Italy. Through numerous shared seminars and outings, I found an opportunity for cultural exchange. One difference I found eye-opening was the reservation of lunchtime solely for eating and relaxing with coworkers—not a single mention of research was made. Despite this, the research institute was just as productive as many US national research facilities. My time in Spain revealed how a different research culture could result in alternative ways to achieve innovation and discovery.
Both my augmented research skills and cultural awareness have since served me as I've continued past undergrad. During my MD-PhD application interviews, I was able to speak to my substantial research experiences in Spain and how my work was essential to a research publication that arose during that summer period. I am certain this was a key part of my application, which ultimately led me to my receiving a fully-funded + stipend fellowship for MD-PhD at the Johns Hopkins University School of Medicine. Although I had never considered the field of biophysics prior to this summer fellowship, I ended up joining the lab of a biophysicist during my PhD years at Johns Hopkins and was able to use the techniques that I had learned in Spain in this new setting. The cultural and life lessons have also stuck with me–making the time to have lunch away from work in the company of friends and colleagues has been an important change I've made in my life since.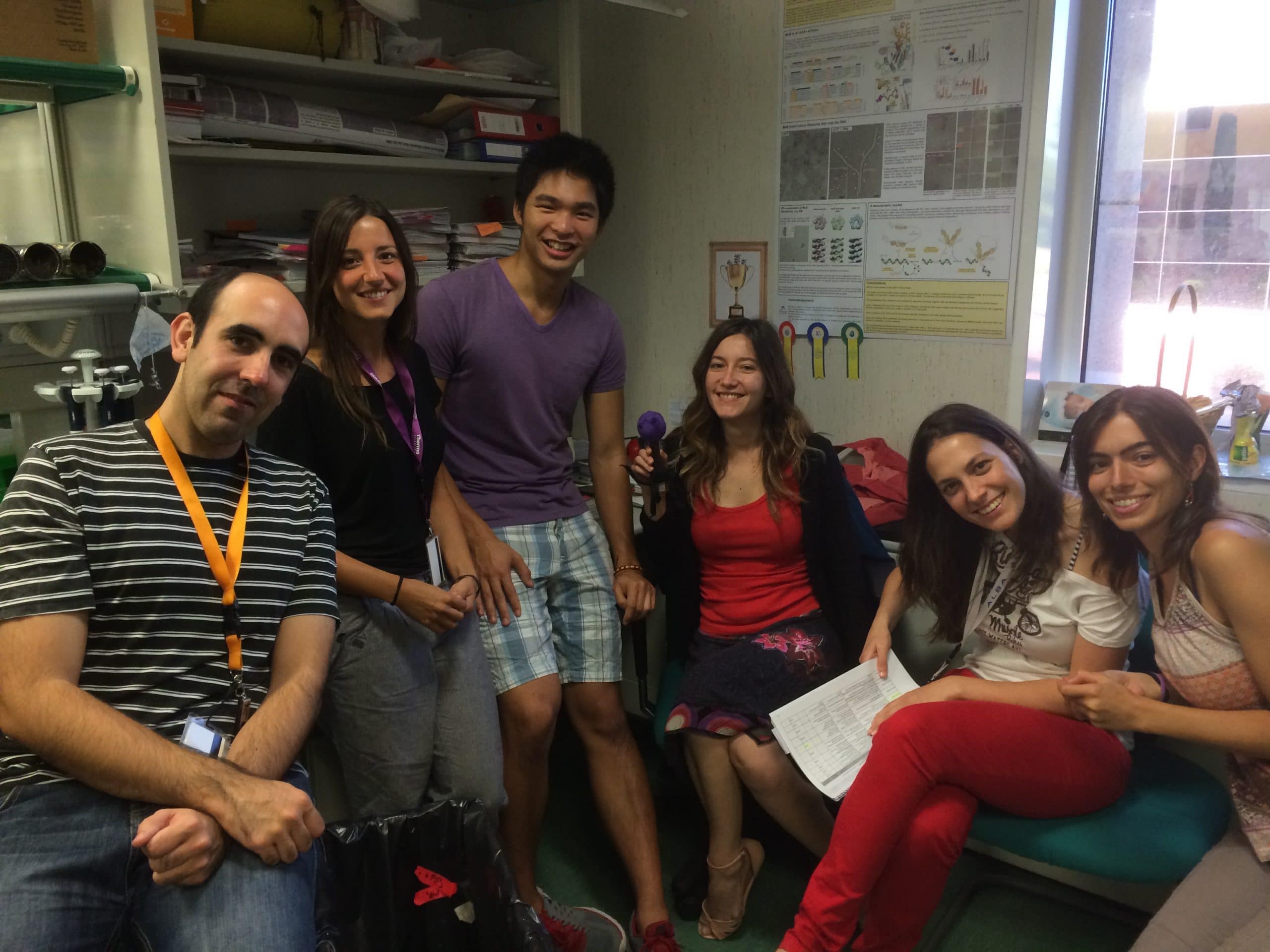 3. What tips would you give others applying to the Spanish National Cancer Research Centre Summer Training Fellowship?
Given that only 6 students are accepted into this fellowship program every year from applicants worldwide, it's imperative that you demonstrate more than just academic success and general research knowledge and skills, but an invested interest in the research being performed at the Centro Nacional Investigaciones Oncologicas (CNIO) and a desire to engage with the Spanish culture and way of life. I had closely looked into the research laboratories available at the CNIO to identify to which projects I could both contribute the most and from which opportunities I would be able to learn the most. I specifically described how my existing skillsets would translate to the ongoing projects in the lab. Furthermore, I discussed how my background learning Spanish in the university setting would enable me to practice these language skills in a more informal, native setting. I truly believe it was the fit, both scientifically and culturally, that led them to choose me amongst the many applicants competing for these spots.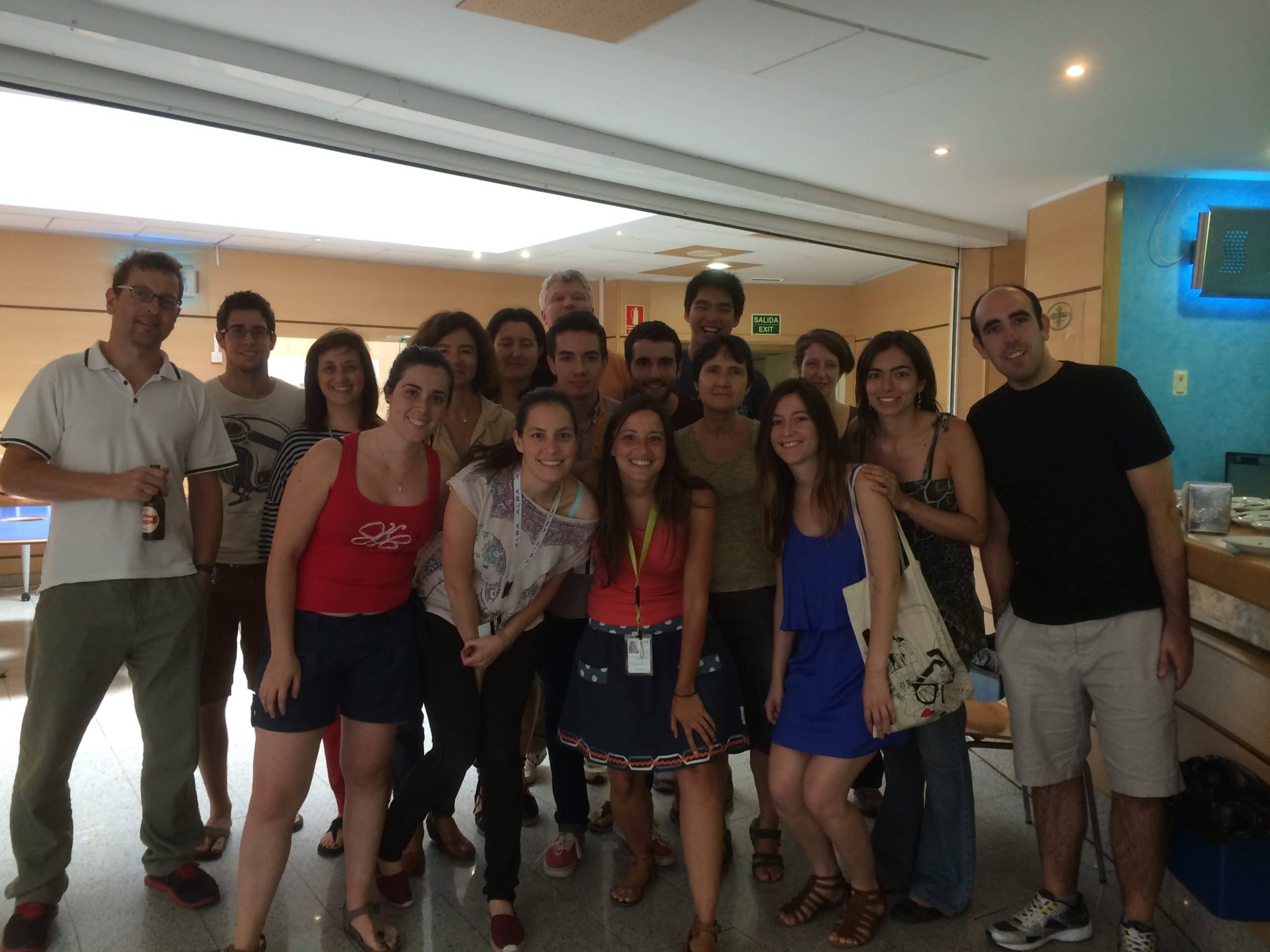 Joshua Y.C. Yang is a Stanford GSB MBA Candidate and Johns Hopkins MD-PhD student who has paved his career at the crossroads of medicine, life sciences, and entrepreneurship. He is a co-founder of Nephrosant, a biotechnology startup commercializing noninvasive diagnostic tests for kidney disease. Through his research, he holds four patents and has authored 18 peer-reviewed publications to date in journals such as Science Translational Medicine and Nature Reviews Genetics. Prior to the GSB, Josh attended the University of California San Diego on a full-ride scholarship where he graduated summa cum laude with a BS in Bioengineering: Biotechnology and BS in General Biology. He subsequently completed a M.Eng. in Translational Medicine from the University of California San Francisco and University of California Berkeley. Afterwards, he matriculated into the MD-PhD Medical Scientist Training Program at the Johns Hopkins University School of Medicine and Department of Biomedical Engineering with a fully-funded MSTP fellowship. He sets aside time from work to bake and photograph professional pastry creations.
Interested in applying? Bookmark the Spanish National Cancer Research Centre Summer Training Fellowship to your ProFellow account.
© Victoria Johnson 2020, all rights reserved