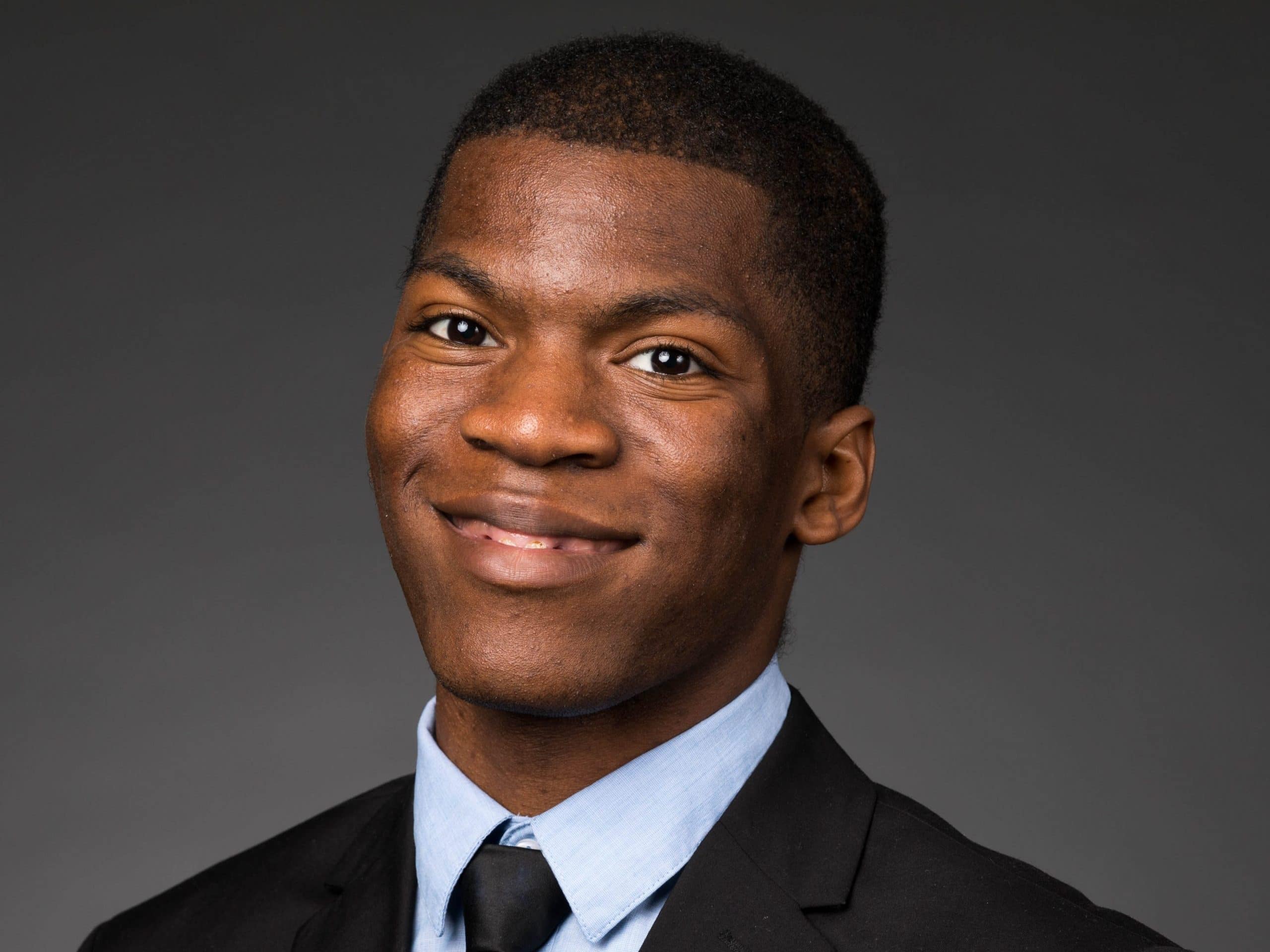 The Congress Bundestag Youth Exchange Fellowship (CBYX) is a full-year, reciprocal work-study fellowship providing 75 Americans, age 18-24, with an understanding of everyday life, education, & professional training in Germany. The fellowship program includes 2 months of intensive language training in Germany, 4 months of study at a German university, and a 5 month internship in a German-speaking work environment. Fellows also receive accommodation in a German home/student residence, access to seminars, in-country support during program & benefits like health & accident insurance.
We interviewed Jamauri Bryan, a CBYX fellow who was selected and completed his fellowship virtually from the Unites States during the COVID-19 pandemic. We learned more about what it was like to undertake a virtual international fellowship and asked him to share his advice on the application process. 
1. What inspired you to apply for the Congress Bundestag Youth Exchange Fellowship Fellowship (CBYX)? 
After studying abroad in India and Nepal in Summer 2019, I really wanted to go abroad again and stay for a longer period of time. During my senior year of college, I became really good friends with a German exchange student from Aachen. Though I had never been to Germany nor had I studied German, Tim taught me a lot about his hometown and a couple of German phrases as well. It was this experience that prompted me to start looking for opportunities to study in Germany after graduation. 
I found CBYX appealing because it encouraged participants from all professional fields and backgrounds to apply even if they had not formally studied German. The layout of the program was also a huge draw: two months of language school followed by a semester of classes at a German university and an internship to top it off. The program just seemed like a perfect way to learn a new language and explore a new country, so I applied!
2. What are some of the benefits of the CBYX Fellowship?
During a normal year, the program fully funds a year in Germany for its participants. The program provides round trip airfare from the US to Germany as well as assistance securing visas and other documents for their stay. It also fully funds the two months of language school, tuition for university study, and housing costs in whatever town you're placed in. The program also provides a small living stipend as well as health insurance while in Germany.
Due to the COVID-19 pandemic, the 37th cohort did not get to travel to Germany this year, but we did have the opportunity to complete some aspects of the program virtually. CBYX funded online classes through the Goethe-Institut and also set up virtual diplomacy meetings for the fellows to practice using their communications skills in action. Personally, I've done a lot of networking with current CBYX fellows as well as alumni. I have met previous fellows who went on to work at companies as Mercedes and Microsoft as well as people who ended up in the Foreign Service! I am really grateful to have gotten to get a lot out of the program even in a reduced capacity.
3. What advice would you give others applying to the Congress Bundestag Youth Exchange Program?
CBYX is first and foremost a cultural diplomacy program. One of the primary goals for American fellows in Germany is to accurately and consistently represent the diverse backgrounds of the United States. It is also important to have clear career goals and a genuine interest in Germany. You are not going to Germany for a vacation; you really have to show the program that you can be an awesome ambassador for the US! If you're currently at a university or community college, work with your school's fellowship office to craft a competitive application! I personally had my application reviewed 6 or 7 times before I finally submitted it. Reach out to program alumni as well via LinkedIn or other means. I owe a lot of my success to former fellows who reviewed my essays several times for clarity. Finally, learn as much about Germany as you can. Take a German class or two, follow German news sites, or befriend a German exchange student. 
Jamauri Bryan was born and raised in Fort Lauderdale, Florida. He was the first in his family to attend college and recently graduated in 2020 from the University of Florida with a B.S in Family, Youth, & Community Sciences. In college, Jamauri taught conversational English as a Language Assistant to international students from all around the world. He also served as a Career Coach with the university's Career Connections Center. After conducting research in India and Nepal, Jamauri was hooked on intercultural learning and building bridges with other cultures. In the future, Jamauri hopes to use his passion for education and culture to build a career in the tech field. 
© Victoria Johnson 2020, all rights reserved