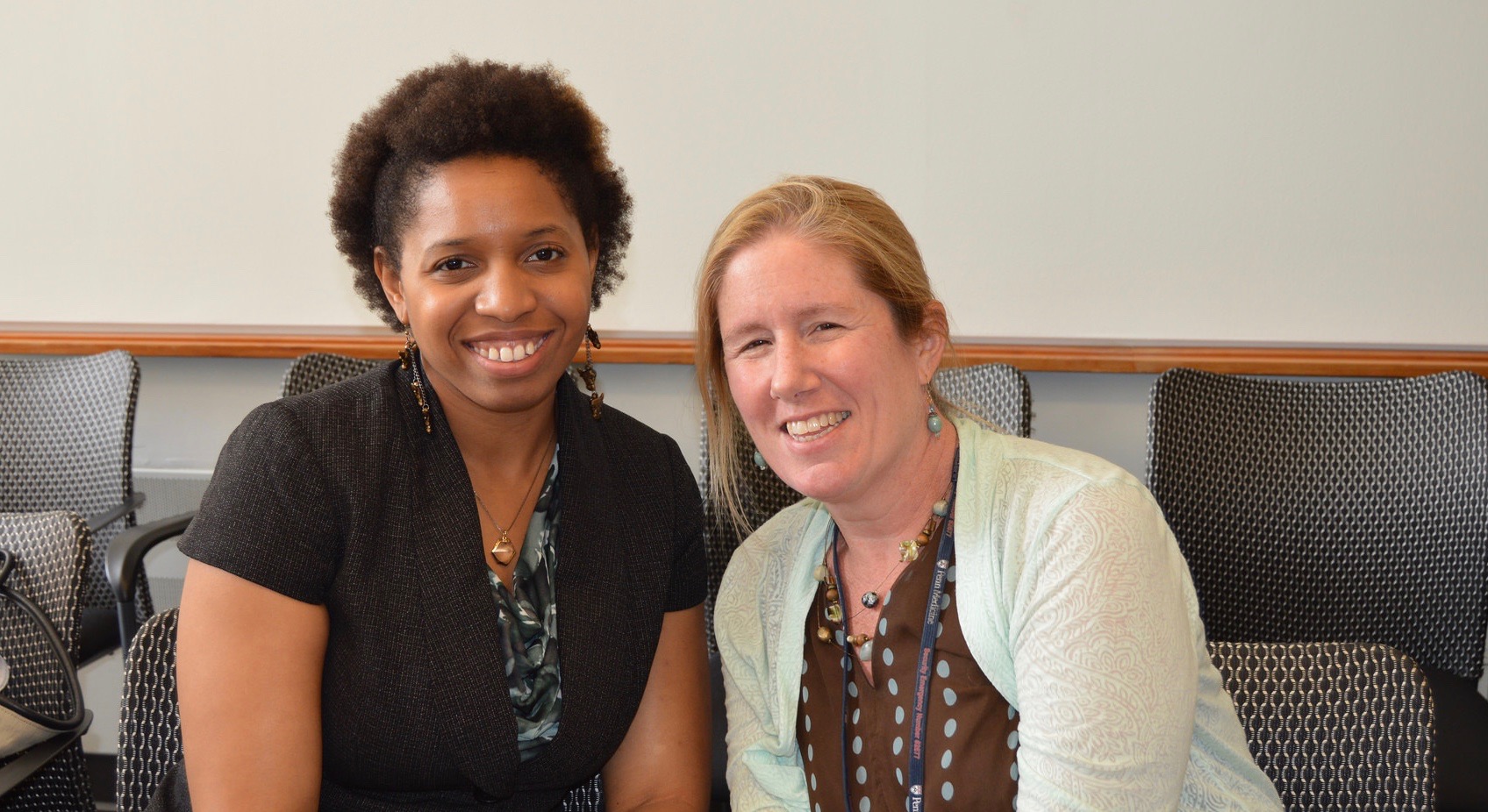 The American Association of University Women (AAUW) offers fellowships to women who are seeking professional development, funding for graduate study, or to change careers. In the 2016-17 academic year alone, the AAUW granted 230 fellowships and grants to women totaling $3.7 million. The AAUW's Career Development Grants are awards ranging from $2,000 to $12,000, which can be applied to professional certification, tuition costs or even living expenses while you are studying. Women pursuing a certificate or degree to advance their careers, change careers, or reenter the workforce, and whose bachelor's degree was received at least five years before the award period, are eligible to apply.
AAUW has been devoted to helping women reach their career goals for decades. In our interview, University of Pennsylvania graduate and AAUW grantee Jasmine Jones explains the benefits of the AAUW Career Development Grant and offers a few tips on applying.
1. What inspired you to apply for AAUW Career Development Grant?
I was accepted into the University of Pennsylvania's Master of Public Health program in 2013, but decided to defer for one year so I could seek external funding for my graduate studies. I came across the American Association of University Women (AAUW) while researching external funding opportunities for graduate school, and I was inspired by their mission to empower women and girls globally. I felt that I would be an ideal candidate for the career development grant as it supports women who are shifting career paths. At the time I was transitioning from a career in human resources to public health, and was involved in community health activities in Nigeria which inspired me to pursue graduate studies in the field.
While in Nigeria, I worked as the Deputy Director of Human Resources with the American University of Nigeria. My team developed the first employee wellness program which provided opportunities for staff and faculty to engage in free personal health and fitness activities. We also organized women-centered activities such as an all-female swim class and seminars on women's health to provide safe spaces for female employees to engage in the program. Additionally, I coached the women's staff volleyball team and volunteered with Rotary International to raise funds to improve the environmental conditions at the Yola women's clinic.
My international work and interest in women's health and development strongly coincided with the mission of AAUW, and in addition to financial support, I hoped to gain invaluable networking experience during my fellowship year. I was granted the award in the spring of 2014 and started classes in the fall.
2. What are some of the key benefits of the fellowship?
I received $12,000 in grant funds to support my tuition and academic expenses. AAUW provides opportunities for fellows to speak at local chapter meetings about their academic work and contributions towards empowering women. I spoke at local chapter events in Philadelphia, Abington, PA and Doylestown, PA, and connected with women who are doing amazing work within the Philadelphia area. Fellows also have access to the AAUW LinkedIn alumni group which can help expand professional networks.
3. What tips would you give others applying to the AAUW Fellowship?
AAUW seeks women who are interested in or are actively working to inspire change within their communities, and who can demonstrate that their endeavors support the growth and development of women and girls. Women who are pursuing "non-traditional" career paths are also ideal candidates. The application is online, and applicants write a series of short essays about past or current activities that support the mission of AAUW, as well as a description of academic interests and future career plans. Applicants are also required to provide details about their academic program of choice and a budget summary.
I believe that my extensive experience in Nigeria working within local communities to promote awareness and equity in women's health was a unique factor of my application. I was also able to effectively explain my decision to shift careers from human resources to public health, why I felt Penn's MPH program would help me achieve this goal, and how I intend to use my academic experience to further my career goals.
Jasmine Jones holds a BA in International Studies from the American University, a Master's in Public Health from the University of Pennsylvania, and currently works as a Research Assistant with the Penn Center for Community Health Workers in Philadelphia. Prior to graduate school, she worked as a human resources director for the American University of Nigeria where she founded and co-directed its first employee wellness program. She plans to pursue a PhD in Medical Anthropology, and contribute to international development and health systems strengthening initiatives in sub-Saharan Africa.
Bookmark the AAUW Career Development Grant to your ProFellow account.
© ProFellow LLC 2016, all rights reserved.