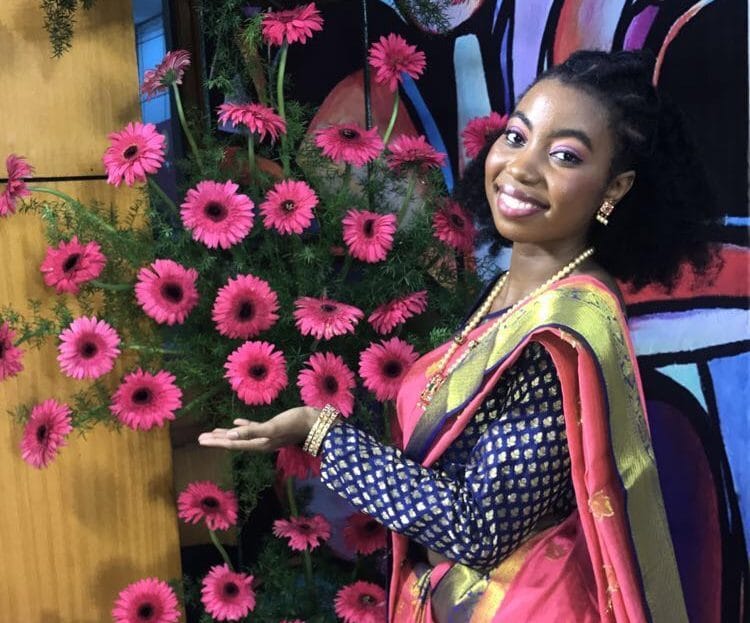 The Fulbright U.S. Student Program for Study/Research is for recent graduates to complete individually designed study/research projects that will take place during one academic year (9-12 months) in a country outside the U.S. Applicants design their own projects and will typically work with advisers at foreign universities or other institutes of higher education. The study/research awards are available in approximately 140 countries and are open to all fields of study.
We talked to Istou Diallo, a Fulbright Student Research Fellow to India, to learn more about the program and get some application tips.  
1. What inspired you to apply for the Fulbright Student Research Fellowship? 
Growing up with a disability, I yearned for representation and role models I could readily look up to. It was not until I started taking Gender Studies courses my undergrad that I began to realize my desire to learn about disability. I was learning much about the intersections of gender, black feminism, to sexuality and the overlapping of culture in these subjects, but always wondered how disability would fit into the mix. 
It was my fellowship advisor, Dr. Charles R. Davidson of John Jay College's Pre-Law Institute & the Center for Post-Graduate Opportunities, who encouraged me to apply for the Fulbright fellowship. He specified its research award, lauding the fellowship's inclusivity in research areas and the transformative international experience I would have. I appreciated that Fulbright promoted creative freedom when proposing research topics because it allowed me to tap inside and curate my passions. Moreover, the mission Fulbright stands by — promoting international peace through educational and cultural exchange — is quite innovative because it encourages solidarity in untraditional spaces.
Through this fellowship, I hoped to gain a better understanding of what disability was from an academic and cultural standpoint. It was important for me to gain knowledge on how this field had been studied, what the common focuses are and what niche I could fill through my studies. From my background of psychology and gender, I knew the significance of intersection in many, if not all conversations. With that, it was vital for me learning the cultural implications placed on the perception of disability and how it can be used to shift the narrative. In general, I wanted the opportunity to add to the progressive perception of disability and the chance to highlight an often overlooked group that is women with disabilities.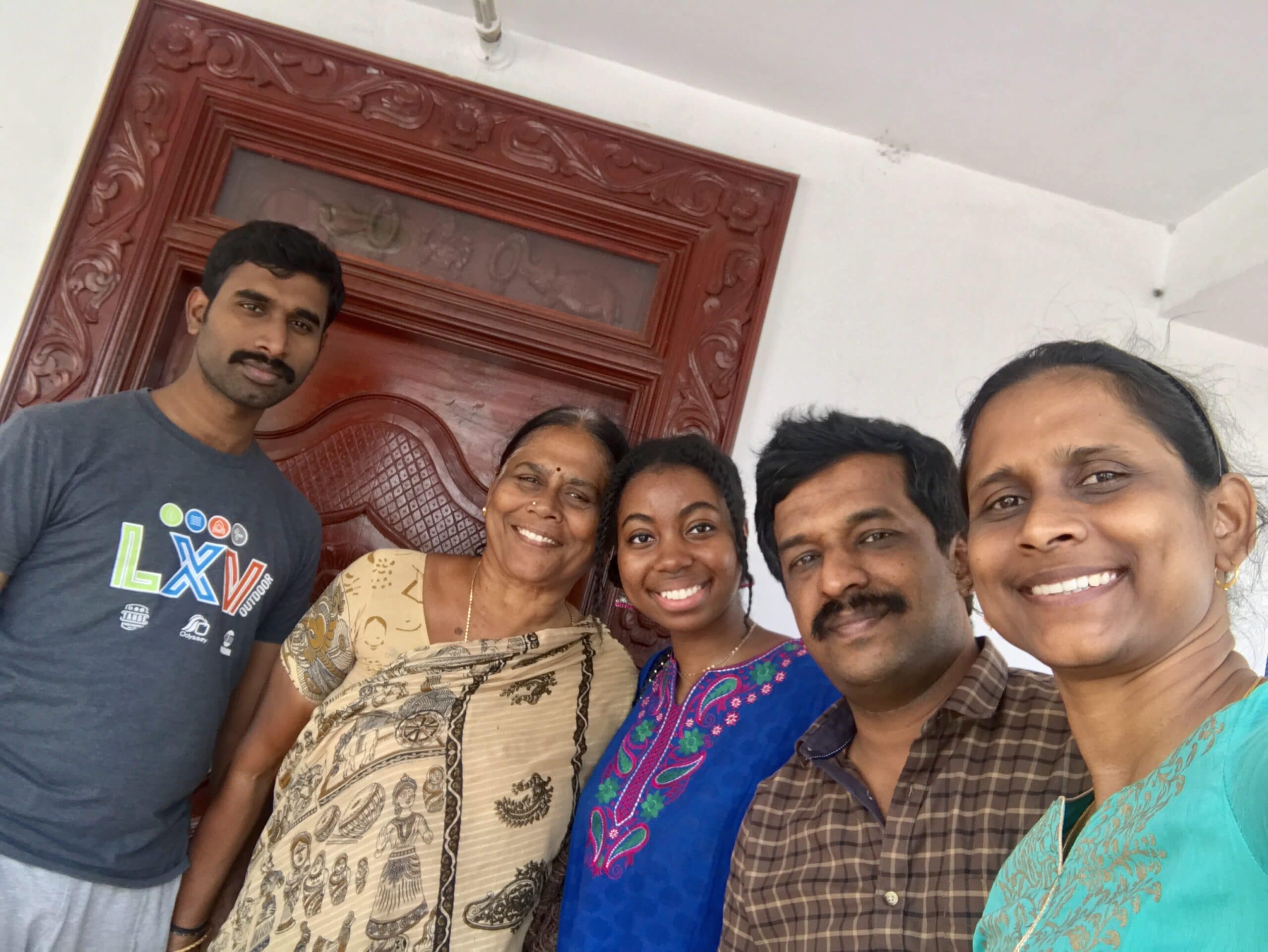 2. What have been some of the most eye-opening moments during your fellowship? 
From connecting with disability justice advocates, volunteering at local schools for children with disabilities and even hosting my first cultural show at my affiliate university, there have been many eye-opening moments during my Fulbright.
I remember connecting with the international organization, World Vision India, through a friend of mine and immediately making my way out to one of its bases in the city of Hyderabad. I was eager to meet their incomparable program advisor, Jacob, who ran the Disability Division and played an integral role in the success of the organization on both a domestic and international level. After learning his story about overcoming societal barriers because of his own physical disability, I got a chance to participate in World Vision India's Disability Sensitization Program for Faith Leaders. It was amazing witnessing the beauty of a facilitated conversation and observing activities leading to understanding and demystifying taboos surrounding disability. This experience reaffirmed to me the importance of creating safe spaces for conversation when attempting to dismantle societal stigmas. 
In addition to connecting with justice advocates in the disability world for my research, I also meting with students to understand how education played a role in destigmatizing disability. I was fortunate enough to volunteer at a local school in Chennai called The Clark School. There, I connected with teachers and students including a young man named Aschaat, who was born deaf then gradually became blind at a young age. When I met with Aschaat, I instantly noticed his very studious nature, but learned from his primary teacher what a long road it was getting him to this place. It was after learning to read and write on his own that he developed a sense of agency and came to terms with his disability. I remember his insistence as he typed out a message to me introducing himself on the special typewriters that produced braille. He took remarkable care to ensure each sentence and punctuation mark was in its place. At that moment, I was pretty amazed not only by his ability to type out his message to me, but also by his undeniable independence and aura striving for excellence. This showed me how liberating education is for people with disabilities and its fundamental role in curating community. 
Another unique experience I had was hosting the annual International Day show at my affiliate university, the Indian Institute of Technology, Madras. I had never hosted an event before, but it was a great opportunity to get out of my comfort zone while also rooting myself in the university's community. I remember being told I needed a 'grand saree' for my gig. I had no idea what that meant but was filled with glee at the chance to finally wear a saree. Gliding around that stage, interacting with hundreds in the crowd and introducing wonderful performers turned out to be one of the most exhilarating moments during my Fulbright. It reminded me of the magic that comes from widening your comfort zone despite the uncertainty of the act.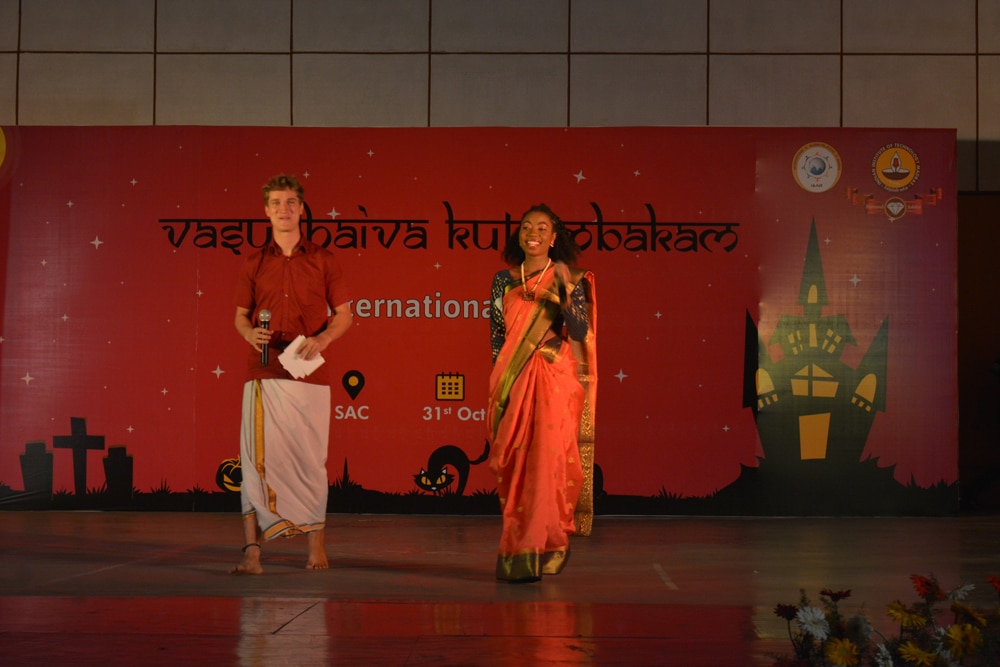 3. What tips would you give others applying to the Fulbright Student Research Fellowship? 
For starters, I want to encourage any and everyone who has a passion or curiosity they would like to enhance to apply for the Fulbright Student Research Fellowship. It is a great way to expand your knowledge on a topic as well as the opportunity to grow your international scholarship. Before diving in, I would advise listing topics you are actively curious and or passionate about alongside countries you are interested in. I worked closely with my university's fellowship advisor and following this method clarified which ideas were valuable and which country had the most compelling relationship to the topic I committed to. 
When interviewing, it is important you know both your topic and country of choice through and through. Make sure to know historical facts, and be well-phrased in the country's current events, policies, the present government in power and their relationship to the U.S. Interviewers want to deduce how feasible your project is, so it is important to demonstrate your gameplan fully. 
I think what made my application stand out was not only my personal relation to my topic, but also the tenacity I illustrated in executing my research. I was open to absorbing knowledge actively even though I did not have much professional background in disability justice work. 
In addition to showcasing my dedication, I demonstrated the importance of normalizing this longstanding stigma surrounding disability. hough I would be focusing on India, I emphasize in my interview that this was absolutely research needed universally. With Fulbright's mission in mind, it is imperative the research one proposes continues strengthening the relationship between the U.S. and the host country through educational and cultural exchange.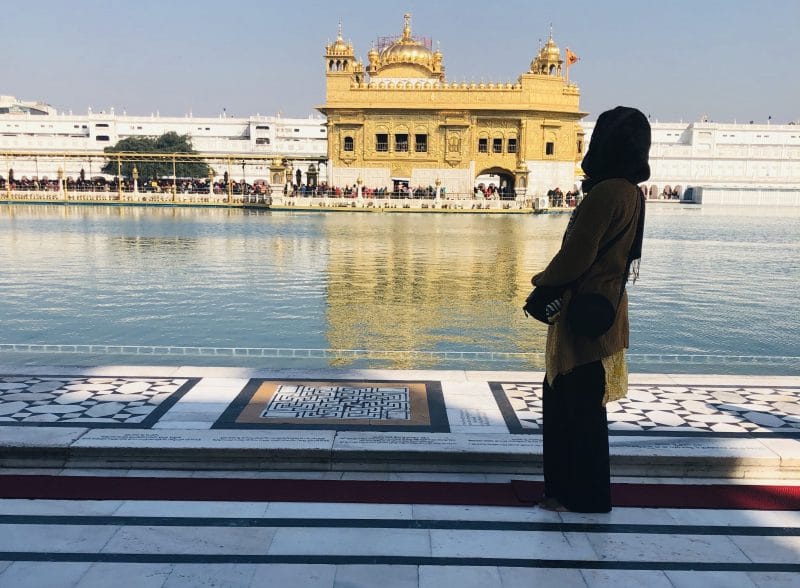 Istou Diallo, born and raised in New York City to Guinean immigrant parents, is a first-generation Guinean-American. Ms. Diallo graduated with her B.A. in Psychology with a minor in gender studies from John Jay College of Criminal Justice in May of 2017. After graduating, Ms. Diallo wanted to commit to a community she relates to as a way of giving back. She worked las a case planner for with at-risk immigrant families in the South Bronx. Through this experience, she began to understand the importance of facilitating preventative measures to ensure the progression of these vulnerable groups. In August of 2018, she moved to India on a Fulbright Student Research Fellowship. She researched the general perception of disability in India and strategies Indian people with disabilities implemented to combat stigmatization in Indian society. She plans on continuing to further her scholarship on disability justice domestically and internationally while highlighting the unique plight of women with disabilities. 
Interested in applying? Bookmark the Fulbright U.S. Student Program for Study/Research to your ProFellow account.
© Victoria Johnson 2019, all rights reserved.