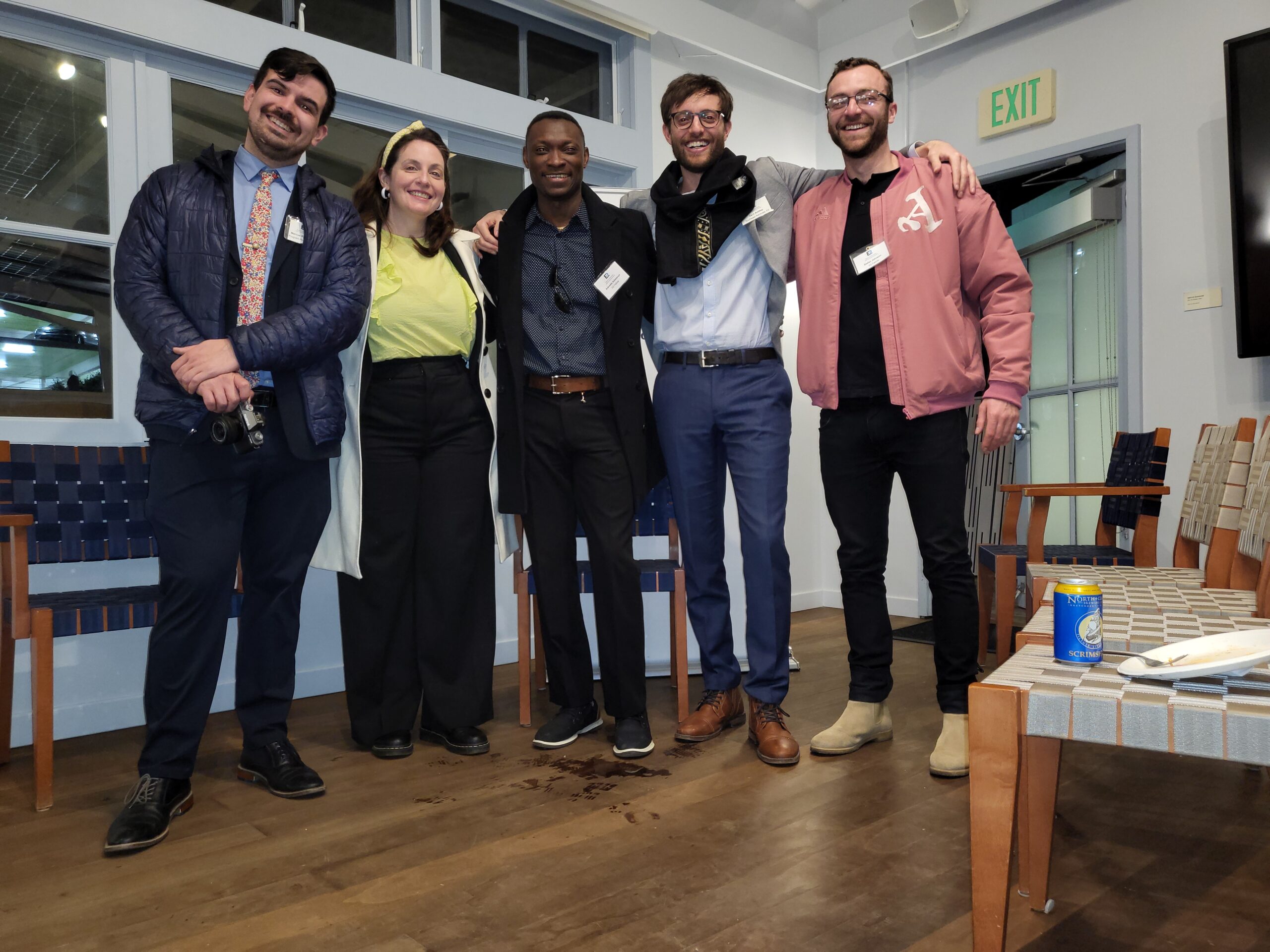 The 1 Hotels Fellowship at E2 provides support to six young professionals to execute ideas of their design to solve some of the most pressing issues facing our environment. In initiating projects that aim to both communicate and heighten the business-economic case for smarter policies addressing ecological concerns, the E2 1 Hotels Fellowship aims to bring together like-minded early and mid-career professionals who currently work in sustainability, clean energy, water, infrastructure, or any related fields. Fellows at E2 receive mentorship from seasoned entrepreneurs across the country in the fields of sustainability and clean energy, as well as engage in diverse opportunities to connect and collaborate with current and previous cohort members and other young business leaders who feel passionate about advancing clean energy initiatives and policies in America.
We had the pleasure of interviewing Adewale Adesanya, a 2021-2022 E2 1 Hotels Fellowship recipient, and current E2 Associate, to learn more about his experience as a 1 Hotels Fellow and advice for those who wish to apply for this fellowship!
Interested in applying to this fellowship? Bookmark the E2 1 Hotels Fellowship to your ProFellow account.
Tell us about your background and professional journey. What led you to the E2 1 Hotels Fellowship? 
I have an interdisciplinary educational background in engineering, management, social sciences, and public policy, all of which are channeled towards the energy sector. In terms of professional experiences, I have also worked in various sectors including oil and gas. Now, I currently work in the subsectors of clean/renewable energy. This decision to transition into the clean and renewable energy sector was driven by the calling to become an integral part of solutions for global energy and environmental crises, as well as the desire to create immediate climate benefits in the global South and small island nations in particular. Throughout the last eight years, I had observed a sheer amount of injustices in our society that needed to be addressed, as far as the provision of energy services is concerned across all its value chains. In the hope to tackle these issues, I have been working towards and passionately advocating for a 100% renewable energy transition that is sustainable, affordable, and equitable. 
My passion for environmental justice led me to apply for the 1 Hotels Fellowship, which focuses on intensive workforce and development training programs for the residents of Michigan's Upper Peninsula (UP) in preparation for a 100% renewable energy transition and a zero-carbon economy. The project rationale of this fellowship is to address the multidimensional problems within the energy landscape of the UP region with the evolution of local and state energy goals and policies of  Michigan state in mind. These problems include the commonplace lack of local content in benefits associated with clean energy projects with full participation of local workforce, the lack of diversity in the energy workforce, and the potential of local community resistance to clean energy transition due to a loss of trust in the system. Through this fellowship, I felt called to design a program-policy framework for clean energy workforce development in the UP that would ensure local residents could fully participate in and receive the direct or indirect benefits of their local resources harnessed for energy service provision. As reflected by my current work with the 1 Hotels Fellowship, I believe that energy burdens and benefits must be equitably distributed amongst local communities. 
Interested in pursuing a mid-career fellowship like the E2 1 Hotels opportunity? Check out our list of fellowship tips here.
Could you describe what a week in the life of an E2 1 Hotels Fellow is like? How did this opportunity allow you to advance your career trajectory and expand your professional network? 
For an E2 1 Hotels Fellow, each week is intense in a unique way. Every week simultaneously appears as both normal and abnormal, if I may put it that way. An average week for 1 Hotels Fellows is normal in the sense that our regular routines were still in place, as the fellowship was on a part-time basis. The abnormal aspect of my fellowship experience was that my mind was constantly spinning with ideas and strategies to approach our project: finding ways to surmount various potential barriers to achieving success, connecting with various resources that would support the project, and thus organizing diverse activities such as interviews with local stakeholders, recruiting participants and speakers for webinars, and checking in with E2 mentors to reflect upon learning curves as the project progressed. Aligning all of these components with the overall project goals made each week a challenging, yet equally fulfilling, experience. 
In addition, this fellowship provided me with tremendous opportunities to gain networking experience with businesspeople, county leaders, and other professionals in the clean energy and energy efficiency industry who are like-minded and equally passionate about clean energy transition. Even after my fellowship with E2 ended, I have been expanding my network with other professionals with similar interests in developing local workforces for the clean energy industry. These networking opportunities include other E2 members from other regions in the country, as well as the new members of the fellowship cohort that are currently contributing to ongoing E2 projects.
The E2 1 Hotels Fellowship aims to identify environmental issues impacting communities throughout the country and initiate projects that propel the business-economic case for smarter policies addressing these ecological concerns. Talk a little bit more about E2's mission and how it has influenced the way you approach your work or view your everyday life. What has it been like navigating some of these topics with fellow members of your cohort?
Working with fellow members of my cohort has been quite synergistic, especially since everyone is working on diverse projects that are all channeled towards achieving the overarching goal of ensuring sustainability–energy and the environment. Interestingly, my cohort has worked on topics relating to microgrid promotion, community toolkit energy planning development, clean energy language, and curriculum development, climate heat map creation, and local agribusiness development. I believe that all of these topics are perfectly aligned with the mission of E2, to advocate for more smart policies that aim to better shape our economy and environment.   
What advice do you have for those who are applying for the E2 1 Hotels Fellowship?
My advice for those aspiring to become an E2 1 Hotels Fellow is to be prepared to work as they launch their unique ideas out there. At some point, juggling these two enterprises can become overwhelming. In advising potential cohort members, I want to emphasize the importance of utilizing all resources at their disposal in order to ensure the successful completion of any project at E2. These resources include E2 mentors, past cohorts with similar project trajectories, and fellows in the same cohort. 
Interested in applying to more fellowships similar to the E2 experience? Browse interviews with fellows through your free ProFellow account.
---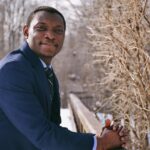 Adewale Adesanya is the Founder/CEO of Havenergy Consulting Inc., specializing in net zero planning and energy systems modeling. With two decades of global experience in the oil and gas, renewable energy, and production industries, he has worked in various sectors including private, public service, and regulatory. Adewale holds a Ph.D. in Environmental and Energy Policy from Michigan Technological University, where his research focused on just transition pathways to 100% renewable electricity in the Upper Peninsula of the state of Michigan. He also earned a Master of Engineering degree in Energy and Environmental Management from Europa Universität Flensburg, Germany, and a Bachelor of Science degree in Industrial and Production Engineering from the University of Ibadan, Nigeria. Adewale's expertise encompasses community energy project planning, energy policy development, and climate advocacy. He has spoken at numerous forums on climate change and energy solutions, including the United Nation's COP25 in Spain. His work has been recognized through awards such as the Energy News Network's 40 under 40 and leadership roles in organizations like the Michigan Clean Energy Leaders and Green Home Institute.
© 2023 ProFellow, LLC, all rights reserved.