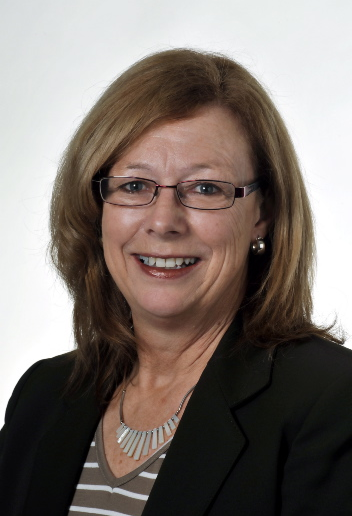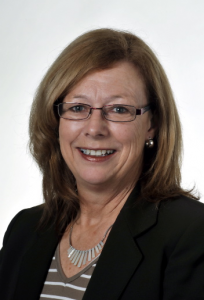 The Eisenhower Fellowships has a compelling slogan: Leaders bettering the world around them. Each year this highly selective fellowship program brings approximately 20 high-achieving, mid-career professionals from 47 different countries to the U.S., and likewise sends up to 10 American Fellows abroad, for an intensive, individually designed program in the Fellow's professional field. During the fellowship travel period, they challenge the Fellows to identify tangible, concrete outcomes that they will undertake upon their return home. Bernardine Vester was named New Zealand's 2002 Eisenhower Fellow, making her one of only seven New Zealanders in history to receive an Eisenhower Fellowship since the program was founded in 1953. We sat down to ask her three questions about her experience.
1.     Why did you decide to apply for the Eisenhower Fellowship and what program did you propose? 
I had met an American Eisenhower Fellow who came to New Zealand in 2001. I was quite excited to discover that there was another model for what I was trying to do in my community for education. I followed up my meeting with him by looking at the role of "intermediary" organizations in education on the web. I understood then that there was a whole new world of options that I had yet to explore.
The program I proposed was to look at the way intermediary organizations developed family learning and engagement in education, community learning to address the digital divide, and to look at initiatives that enhanced the public and business relationship with schools.
2.     What do you think made your application stand out?
I think it stood out for three reasons. The first was that I was working on "new ideas" that had not been well explored in New Zealand, and I was in "development mode". The second was that my CV demonstrated leadership experience. The fellowship is conceived as leadership development, with the expectation that learning would be applied when I returned to New Zealand. Thirdly, I think it helped that my referees were themselves recognized as strong leaders in their fields, and their endorsement was valued.
3.     What career tips would you give to this year's graduates who aspire to be an Eisenhower Fellow?
Get Involved. Understand your political and social environments, and actively engage in networks that shape them. Join political groups or the professional associations that shape your career. The Eisenhower Fellowship is for mid-career leaders from the business, not-for-profit, or government fields. Graduates who aspire to be Eisenhower Fellows should set out to grow their leadership skills.
The Eisenhower Fellowship is not an academic "research" opportunity, but an experience for leadership growth. The fellowships have been in place for nearly sixty years, and Fellows become part of a powerful international network. Fellows are expected to return to their countries with a commitment to making a difference – that is, shaping their economy or society through actions that deliver "consequential outcomes". So your CV has to show that you are capable of delivering on that.
For nearly twelve years, Bernardine Vester was the Chief Executive of COMET, a registered charitable trust and CCO of the Auckland Council (formerly, for Manukau City). The Trust won the 2004 Education Trust of the Year award and in 2005 Bernardine received a Cathay Pacific Travel Award to the USA and the UK.  She has led the development of innovative community projects in family literacy, adult education, school-business connections, youth transitions, and community engagement projects for early childhood learning and families. Bernardine is currently a consultant on education in Auckland, and trustee for a number of organizations, including as establishment Deputy Chair of Teach First New Zealand.
© Victoria Johnson 2012, all rights reserved.