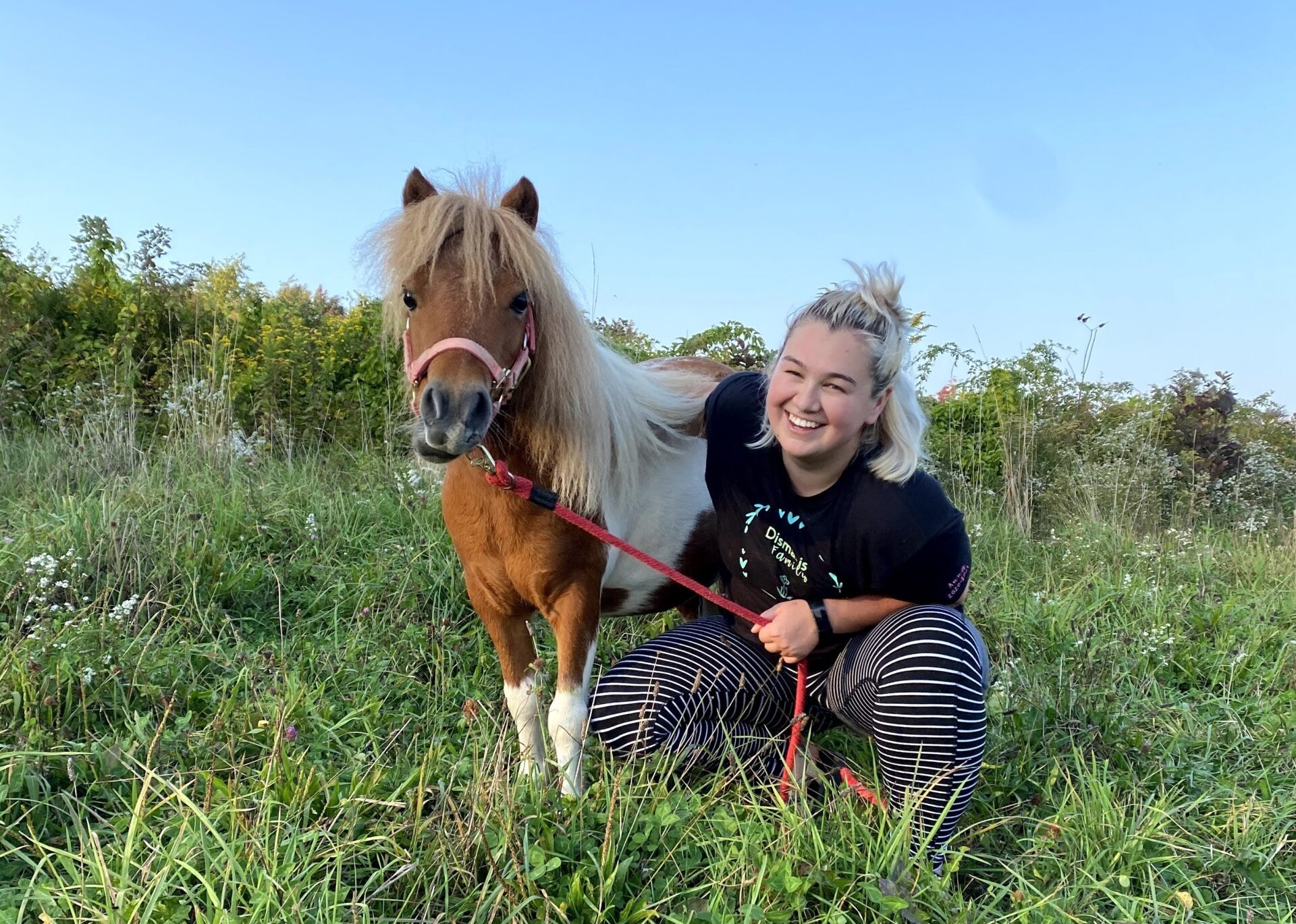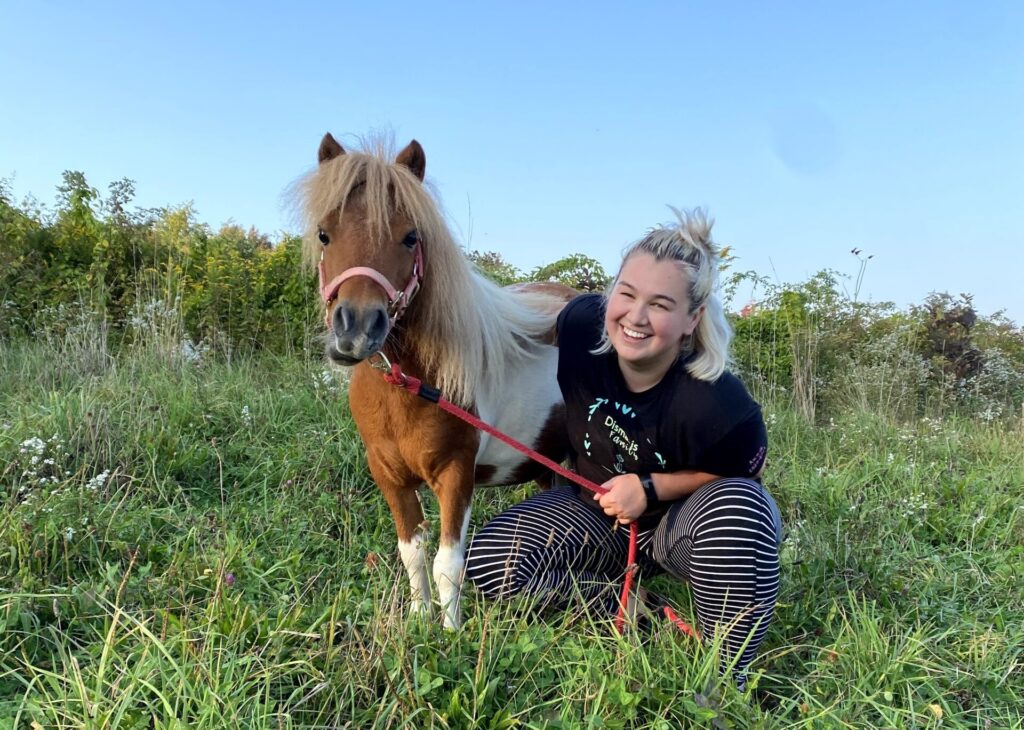 The Dismas Family Farm Fellowship offers fellows the opportunity to help coordinate resident, marketing, and advancement activities at its transitional housing program for homeless, and former prisoners in Oakham and Worcester, MA.
Anna McCormack majored in social work and had an interest in working with individuals who had previously been incarcerated. The Dismas Family Farm Fellowship allowed Anna McCormack to act on her commitment to issues related to social justice through a therapeutic farming approach to help those reintegrate into society.  
In this interview, Anna McCormack speaks about her background in social work, her fellowship experience at Dismas House, and her tips for future fellows. 
Applications are now open for the 2023 Dismas Family Farm Fellowship! Click here to learn more and apply. Apply by April 15, 2023.
Tell us about your background and professional journey. What led you to the Dismas Family Farm Fellowship?
While I was completing my undergraduate degree, I was very interested in working with those who had been previously incarcerated. During my time at Anna Maria College, I was required to complete an internship. I was able to intern at Dismas Family Farm for a year and loved the entire experience. I wasn't fully sure what I wanted to do after graduation, so I applied for their fellowship program to gain a little more experience in the field.
As a social work major, I wasn't entirely sure where I would end up when it came to my employment. I didn't want to be a talk therapist but also wanted to work with a very specific population. The work that is done at Dismas Family Farm takes a therapeutic farming approach that helps those reintegrating into society have more ease. The relationships that are built while working on the farm are lifelong.
Can you describe what a typical week is like for a Dismas Family Farm Fellow? How did this opportunity allow you to advance your career and expand your professional network?
To put it simply, there is no simple standard day or week at the farm. It changes due to season, weather, or just what is going on that week. Although the schedule can change at any time, this is what a "normal" day will typically look like.  
As a fellow, you will oversee running the 8:30 AM morning meeting that is held Monday through Friday. This is where you set the tone for the day by sharing announcements and hearing from the residents. Vocational hours begin at 9:00 AM and this is where things can differ daily. During the summer, fellows will help with farming tasks but can also be driving residents to appointments, helping with office work, or other various activities. At 11:00 AM, residents will get a break from vocational hours and have lunch together. Residents return to work at 12:00 PM and will continue to work until 2:00 PM. After that, the residents have free time. During this time for the fellows, you are typically in the office with other staff or hanging out with the guys. On Mondays and Fridays, there is a house meeting at 4:30 PM. This will usually last an hour and then at 6:00 PM there is dinner. Dinner is provided Monday-Friday by different volunteer groups. Many will stay and you will get to build a relationship with them. Around 7:00 PM you are typically done for the day unless there is an Alcoholics Anonymous/Narcotics Anonymous meeting that the residents need to be driven to.
That is your "normal" day, but it won't always look like that. During the summer it is much busier on the farm but during the winter, we sell Christmas trees and there is more time to better understand non-profit management. In the fall we have our annual fall harvest days that come with a lot of planning. In the early summer, we host our Father's Day cookout.
You do get time off as a fellow though! You swap every other weekend with your co-fellow. I would go to my family on my weekends off but would also spend a lot of my weekends off at the farm too.
I wouldn't change my experience as a fellow at all. It shaped me into the social worker I am today. Without the people and experiences, I wouldn't have grown so significantly in the ways that I did. I believe this experience heavily impacted my professional life as a social worker. I am able to successfully navigate situations I would have felt unsure of prior.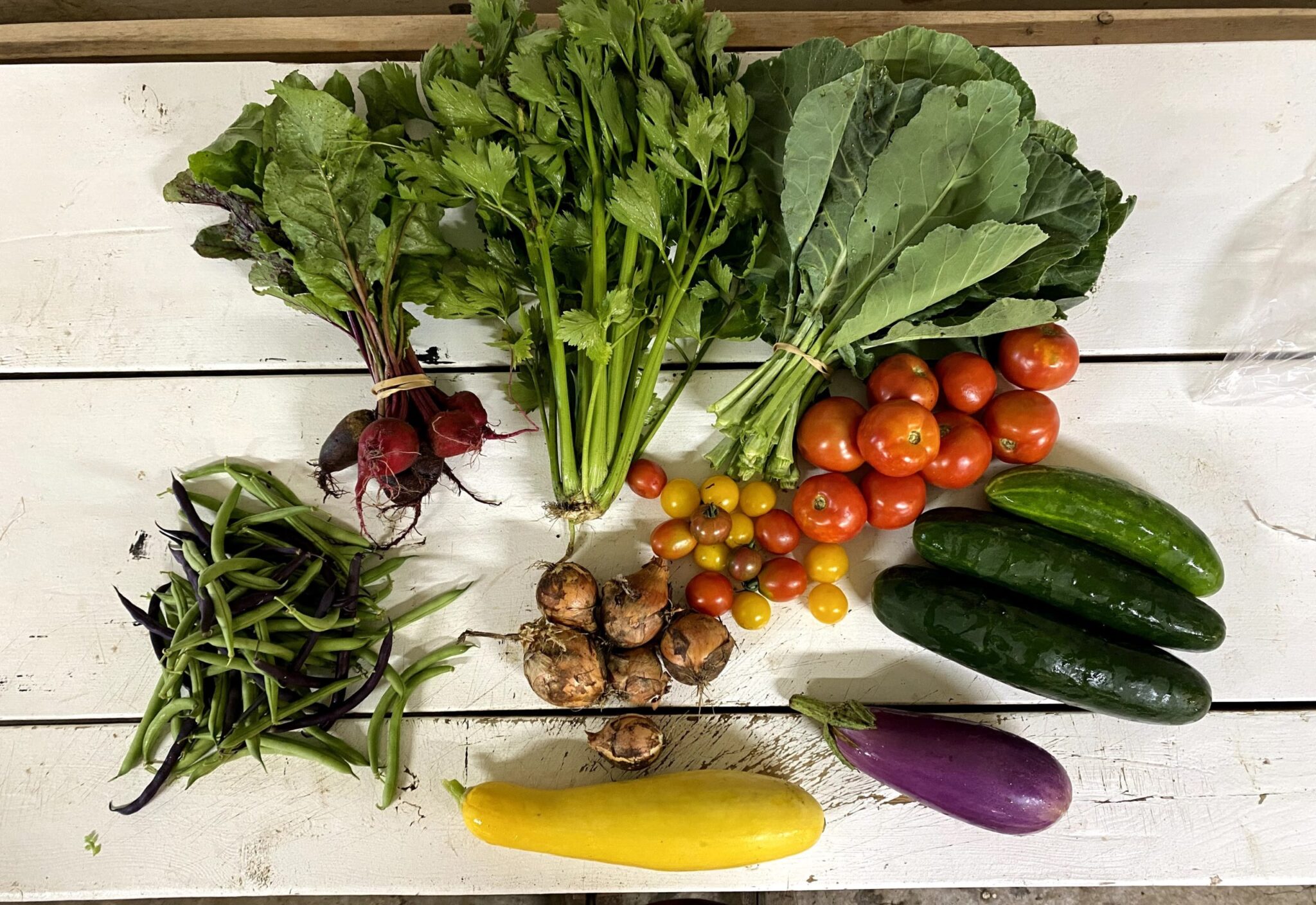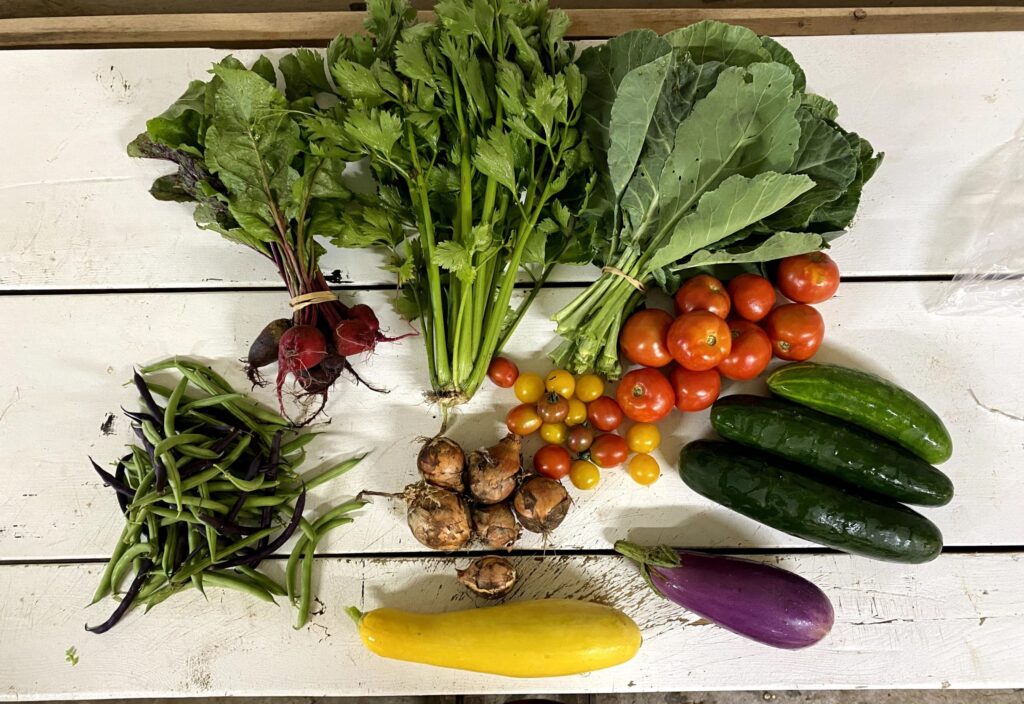 Fellows in the Dismas Family Farm Fellowship help coordinate resident, marketing, and advancement activities at its transitional housing program for the unhoused community and former prisoners in Oakham and Worcester, MA. What has it been like finding solutions and navigating issues of social injustices with fellow members of your cohort?
The staff at Dismas House is a great group of individuals to work with. Whenever you encounter an issue that you may not be familiar with being able to solve, the staff is always there to support you and give you the guidance you need.
Typically, there are two fellows at a time who work together. You will work very closely when planning each week. I don't think I could have gotten through my two years at Dismas House without my two amazing co-Fellows. You will build amazing relationships and bond over your time together. Through the good times and the hard times, the staff and your co-fellow make being at Dismas an amazing experience. 
What advice do you have for others who are applying for The Dismas Family Farm Fellowship?
My advice to someone looking to apply for the fellowship is to be open-minded. The individuals you may have to work with come from various backgrounds and lifestyles. It isn't always going to be easy but the relationships and memories you make will last a lifetime.
I wouldn't change anything about my time at the farm. Living and working on a farm is one thing but the people you get to spend time with are a whole other experience. I was fortunate enough to spend two years living at the farm and to this day, they were the best two years of my life. I grew up in so many ways. I believe my work ethic changed, my understanding of the different walks of life grew, and my ability to go with the flow improved.
Overall, living and working at the farm is life-changing. If you are looking to apply, be prepared for anything and everything. The good and the bad but it is all worth it in the end. 
Not ready to apply? Bookmark the Dismas Family Farm Fellowship to your ProFellow account, and learn more by reading our interview with Dismass Family Farm Fellow Shelby Ferry.
---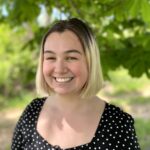 Anna McCormack is a graduate of Anna Maria College with a degree in Social Work. Anna began her journey at Dismas Family Farm in 2018 as an intern for her BSW program. While she was at the farm she accomplished her Master's degree in social work and helped grow the community she lived within. After completing two years of the Dismas Family Farm Fellowship, Anna was hired as a full-time staff member at Dismas House in Worcester, MA. She is now the program coordinator and is continuing to build a community and a safe space for those who have recently been released from incarceration.
ProFellow, LLC 2023, all rights reserved