By ProFellow Founder Dr. Vicki Johnson
Julie Gardella has always been passionate about environmental policy and conservation. After studying abroad in multiple countries as an undergraduate student, Julie wanted to find an opportunity that offered the same sense of adventure domestically while allowing her to work on environmental issues. Julie and I first connected when she wrote me in 2019 to let me know that she found the Alaska Fellows Program while using the free ProFellow Database. She applied to and won this unique opportunity to receive mentorship while based for 1 year at the University of Alaska Center for Economic Development, where she learned about and assisted efforts to support local entrepreneurship. 
After spending an additional year beyond her Fellowship working at the University of Alaska Center for Economic Development as a full-time hire, Julie was ready for graduate school. But, she was concerned about taking on mountains of student debt. She registered for my signature Fully Funded Course and Mentorship Program and learned how to earn a top graduate degree debt-free. After receiving several acceptances to top Master's programs, including a spot at Harvard University, she's now entering a Master's in Environmental Health at New York University (NYU) on a full funding award worth nearly $100,000 in tuition waivers and an annual stipend.
I interviewed Julie so I could share with the ProFellow readership her unique journey and the many decisions she made as she navigated her early career and turned down great opportunities to ensure she could achieve her career goals with funding. You can watch our full exchange above, or read an edited transcript of the conversation below. 
Dr. Vicki Johnson:
Hi everyone. This is Dr. Vicki Johnson, the founder and director at ProFellow, and I have a special guest today, Julie Gardella, who is here to speak with us about her unique journey toward graduate school and undertaking fellowships. She's also a success story from the Fully Funded Course and Mentorship Program. And I'm just excited to share her journey because some of you might see yourselves in some of the things that Julie has pursued. So I'm excited to have you here today, Julie, so that we can talk to you about your experience.
Julie Gardella:
Thank you so much. I'm really excited to be here and I can't wait to get started.
Dr. Vicki Johnson:
We've known each other for several years. I met you back in 2020 when you were a recent graduate from New York University. You were starting this fellowship called the Alaska Fellows Program, which I'm going to ask you about, but what was awesome for me is that you told me you found the fellowship through the ProFellow Database. 
You then joined the Fully Funded Course and Mentorship Program, which is my program for graduate school applicants, helping to guide you into getting into fully funded masters or PhD programs. So I'm excited to talk with you because you've been a success story in the course. I would say you were a success story before the course as well, getting into the fellows program, but I wanted to share with others some of the decisions you made and how you went about your unique career track over the past couple of years. 
So we'll just get started. Let me ask you first: You graduated with a bachelor's in environmental studies in 2017 from New York University, and then you began working as staff at the Harvard Kennedy School. What prompted you at this early stage in your career to start to think about fellowships as an early career step?
Why did you decide to pursue a fellowship so early in your career?
Julie Gardella:
That's a great question. I was working at the Harvard Kennedy School. That was my first full-time job out of college, and it was a great experience. I learned a lot, but I felt I had grown as much as I could in that particular role. I knew that I wanted to go to graduate school at some point, but I still wanted a little bit more of a professional experience. That's when I was taking a look at fellowships and I found the ProFellow Database, which was an instrumental resource in looking for fellowships. I also was fortunate in college to be able to study abroad three times, which was incredible. I studied in Berlin, Germany; Sydney, Australia; and Bueno Aires, Argentina. It was a fantastic experience, and I had some of the best times in my life. I wanted the professional version of that. I felt like I had had this incredible opportunity to travel abroad so many times when I was in college, but I hadn't really had that much time to see my own country, the United States.
So I was looking for those similar professional opportunities, but I also really wanted to go somewhere that was very different. I grew up outside of Boston. I went to college in New York City. I had that big East Coast bustling city experience, so I really wanted that sort of career and adventure somewhere in my own country that would also be a great professional opportunity. 
So I found the Alaska Fellows Program in the Database using the different search features. It ended up being exactly what I was looking for. When I was in Sydney, I was opened up to all these outdoor opportunities, and I really loved that. It wasn't something that was hugely a part of my growing up or college experience. So I really wanted to go somewhere that has this outdoor adventure, hiking, camping opportunity. The Alaska Fellows Program was perfect for that.
Dr. Vicki Johnson:
That's awesome. Let's talk a little bit more about it because it's a really unique program. If you haven't heard of it before, the Alaska Fellows Program is a paid seven-to-nine-month residential fellowship in Alaska. It's for early career candidates from the US, and Fellows are placed in nonprofit or public sector organizations during the fellowship term. What did you hope to gain from this experience, and what were you expecting when you went into the program?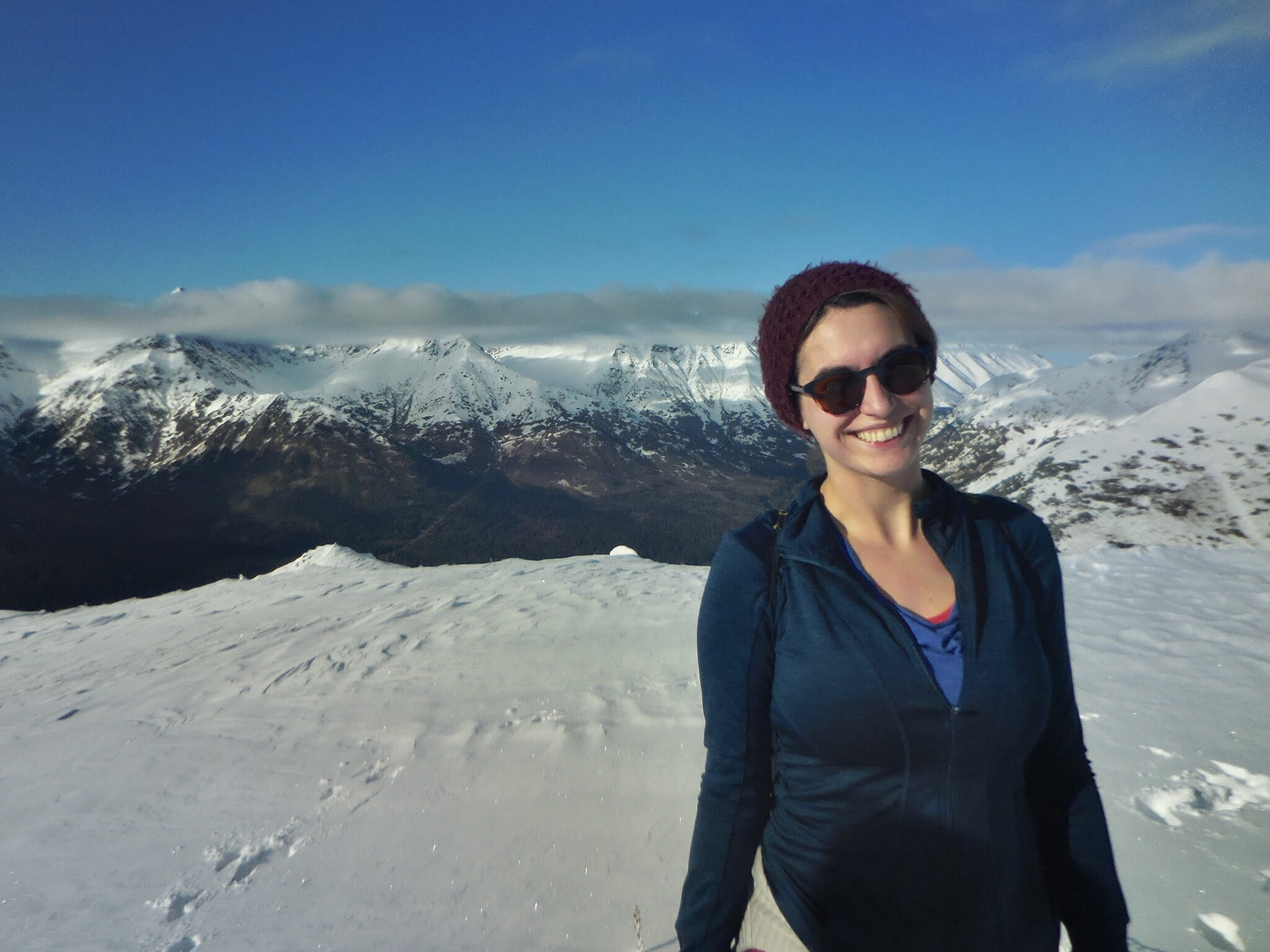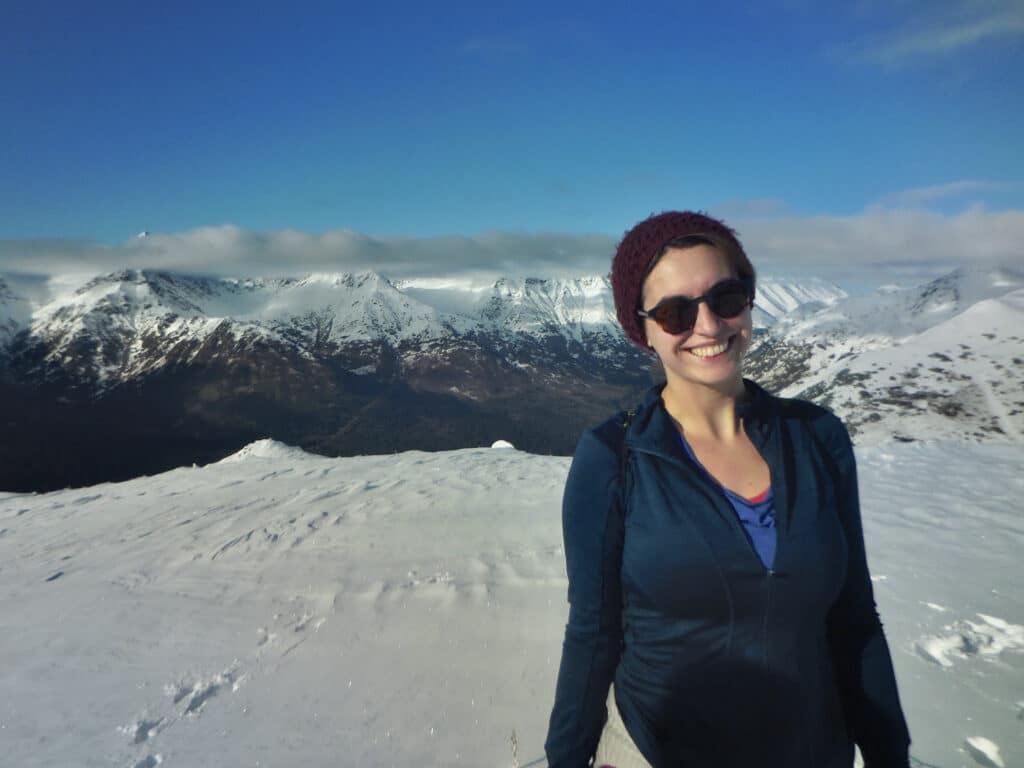 Why did you apply to the Alaska Fellows Program, and what did you hope to gain from the experience?
Julie Gardella:
I really wanted professional mentorship. I felt like when I graduated, there was such a huge wide world of opportunities and I felt like I wanted a little bit of guidance and structure. The program tries to be selective about selecting host organizations that are really in line with the mission to mentor young professionals. They also have a huge network in and outside of Alaska, so it's just a great resource for connecting with mentors. The other thing is their Fellows live communally. They provide housing, so there are one or two houses and you live together with all the other Fellows, and it's just this great way to move to an exciting new place, but also have that social and professional support network built in. In the Fellowships, there's a mix of born and raised Alaskans who are looking for this same mentorship and professional opportunity, and people from outside of Alaska who are looking for that within the state.
Dr. Vicki Johnson:
That's awesome. I love that. And certainly out of this, you get the adventure factor, you get the professional mentorship and the cohort experience. So highly recommend this Fellowship to other candidates who are looking for those sorts of things. Then tell us about your placement. What did you do day to day? Who did you work for and what did you do?
What is a typical day like in the Alaska Fellows Program?
Julie Gardella:
For my placement, I worked at the University of Alaska Center for Economic Development. It was a little bit of a departure from environmental studies, but it looked really interesting to me. Entrepreneurship wasn't something I had thought about before, but it's something now through this fellowship that I'm really, really passionate about. For my fellowship, I was primarily on our programs and entrepreneurship team. So I helped run our early-stage startup accelerator. I also helped lead workshops for a business plan competition in the Yukon-Kuskokwim region of Alaska, which is a rural region out west. They run this cohort-style business plan competition that helps fund business owners in the region, so I helped out with teaching some workshops there. It was just a really incredible experience.
Dr. Vicki Johnson:
Oh, that's so interesting. You said you didn't really have much experience with entrepreneurship before this, so this opened up a new field and discipline for you. Now, the thing I wanted to ask is what tips do you have for anyone who may be planning to apply for the Alaska fellows program?
What are your top tips for applying to the Alaska Fellows Program?
Julie Gardella:
I think I would say to really zero in on the program's mission. They're trying to do something very specific, which is to cultivate young professionals in Alaska. They're trying to bring young professionals to Alaska. They're trying to support young professionals who are already in Alaska. And so I think really important to zero in on why that's important to you and how you will contribute to that mission. I think their goal and their hope is that people after the fellowship will stay, which actually I didn't necessarily plan to do. And yet I am here two years later in Anchorage, I worked at my same host organization the whole time, which was fantastic.
Their other mission is community building. One of their big, big value propositions is this community living aspect and building a network of former fellows. If that's something that appeals to you, then I think the Fellows program would be a great fit for you and something to emphasize in your application. I actually reviewed applications for the incoming Fellowship class after me, and that was one of the two biggest things I looked for. Of course, I looked for your professional accomplishments — those things are great, but for the most part, everybody who is applying has some great academic and professional accomplishments. What I really looked for was mission alignment.
Dr. Vicki Johnson:
We talk about mission alignment a lot at ProFellow as an application tip, so that's great. Thank you for actually sharing the mission. Sometimes it's not always clear from the program's websites or other things, but I love those two tips, mission alignment. And then also thinking about how you're going to engage with the community and with the alumni network. Two really good tips. 
All right, let's talk about the next step in your career. I know that during your Alaska Fellows placement, you also applied successfully to several graduate schools in the United Kingdom abroad, and that was going to be for fall 2020 entrance. Tell us what prompted you to apply to graduate school at that stage? What did you hope to get out of it and in particular going abroad, and then why did you choose not to attend despite getting multiple acceptance offers to those programs?
Tell us about your initial graduate school application process. Why did you turn down multiple offers from Universities in the United Kingdom?
Julie Gardella:
My reason for applying to graduate school at all was, as I mentioned, I majored in environmental studies at NYU, which was a very qualitative critical thinking and writing-based program. It was great, but in my course selection, I didn't emphasize as much the more science-based technical and quantitative skills. I felt that was a little bit lacking in my skillset, so that was my reason for going back to graduate school. I really wanted a program that would fill what I felt was a subject matter and skills gap in myself. I thought that would open up a lot of doors professionally to positions I was really interested in, but maybe didn't have this technical knowledge of a certain program or something like that. So my reason was to really build those quantitative skills. That was my reason for going back and seeking a graduate degree.
The reason I looked in the UK and in Ireland is that I mentioned studying abroad, traveling abroad, seeking adventure, and learning about new places is something that's always been really important to me. So that was a big factor, but the other big factor was I thought I was playing it financially really smart thinking that schools in the UK and Ireland would be a lower cost than in the US, which turned out, at least in my experience, was not necessarily true because as you said, I ended up getting into all four programs that I applied to, which I was really excited about, but I didn't get any funding from any of them. I was mostly relying on external scholarships and university financial aid departments and they didn't offer me anything. I applied to one external scholarship that I found at the last minute, so I don't think I crafted the greatest application because I had to do it in a day or two. So I guess one tip would be to look early, which I did not do.
I reached out to faculty members and department heads about assistantships. They said, "We don't really do that." So that wasn't available. And then the financial aid departments just didn't offer me really anything. So I said, "I can't go taking on this student debt." I thought that the upfront sticker price was lower and I would probably get a partial scholarship for it to be manageable. But without any financial aid or scholarship or grant, it just wasn't really feasible for me. The pandemic had also just broken out, so that in some ways made the decision a little easier to decline the acceptances, but at the same time, I think that really wasn't the deciding factor. I would've had to decline anyway because I just really didn't want to take on all this additional student debt on top of what I already have for my undergraduate.
Dr. Vicki Johnson:
Well you know me, I would say that was probably a smart decision because I love to teach about fully funded programs. At ProFellow, we share funding information for graduate school. And in recent years, we've really started talking a lot about fully funded graduate programs. You were already probably on our mailing list and then saw that I was speaking a lot about fully funded programs. So what prompted you to invest in my Fully Funded Course and Mentorship Program after you declined these programs? What were you hoping to get out of it?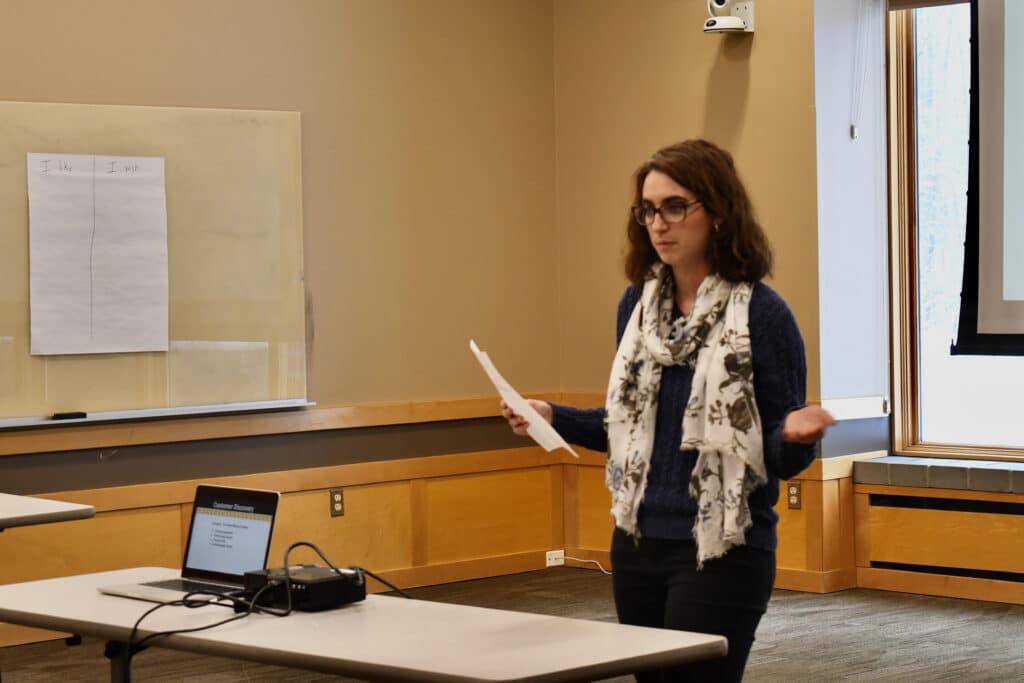 How did the Fully Funded Course and Mentorship Program help you win multiple full funding offers?
Julie Gardella:
I was on the mailing list, and I had seen some of your webinars previously and thought it was good advice, but I still was like, "The financial aid departments will be what works out for me." After going through that process and putting in so much effort researching programs and writing personal statements and then just not being able to go, I said, "I don't want to do that again. I don't want to go through that long and involved demanding process to be fruitless again." So I said, "I think I really need to invest in this now to have these opportunities opened up to me." And it definitely worked.
I did end up getting two fully funded offers after having gone through the course and learning your strategies for how to identify these programs and how to be flexible in what degrees I was looking for. I was fairly set on what I wanted to do, but I learned from your advice to open that up and focus more on finding fully funded programs and seeing if they can then be applied to what you ultimately want to do and what your ultimate career goal is. That's a much wider array of degrees than I realized. The schools I applied to spanned a little bit of the spectrum of what is available. I applied to some masters of science programs and I applied to an MBA, which may seem unrelated, but if my goal was to build quantitative skills that can be used in service of combating climate change and reducing pollution, both of those degrees can do that and then be applied to the ultimate jobs that I'm going to be looking for after the program.
Dr. Vicki Johnson:
Yes, absolutely. And I know this is hard to understand if you're looking at graduate school and thinking about one specific discipline, but it is true, and you actually found a program that I didn't even know existed. You found the one and only fully funded MBA program that I know of. I'm excited when students uncover more because what I teach in the course is how to really sniff out the funding. Talk about the acceptances that you received and the full funding that they offer?
Julie Gardella:
The MBA you mentioned is from the University of Massachusetts Amherst. It's an MBA, and I ultimately ended up not choosing this program, but it was fantastic. I would've been really thrilled to go there. Their program is fully funded, which is atypical for an MBA, but when I looked on their program's website, one of the bullets under their mission is to increase their academic research output, and that's something I think that they want the students to work on. It reminded me, of course, of what you said that that is really where the university funding comes from. I don't know exactly specifically where their funding comes from, but it is very high on their mission statement that they want to increase their academic research output. So I think that probably has something to do with it.
Another thing, an MBA wasn't really anything that was on my radar previously. It seems a little bit not totally in line with the other work that I had wanted to do, but I reached out to one of their admissions contacts and told her what I was interested in. And she said, "Oh yeah, we have tons of our graduates go on to work in the environmental sector." They had a link to a webinar or a panel they had on all of their graduates who had gone on to work in the environmental field. They had someone who founded a clean energy company. They had someone who was working at a position at a company that I had my eye on and had been on my radar for a long time. Their graduates were going on to do things that I wanted to do. So that's when I said, "Okay, this program even though it's an MBA, it's not exactly what I had always had in mind, but clearly it would be in line with and in support of what my ultimate career goal is." 
The program I ended up choosing was NYU, which was a master's of environmental health, which is a little bit different, but also that same building up those quantitative and technical skills that I really, really want. It's another fantastic program that I'm really excited about.  I think the focus on health is something that I've also always really been interested in, so I'm excited about that. 
And then I also received acceptance to Harvard University's Chan School of Public Health for a master's in environmental health. But I, again, did not receive a funding offer. They're not a fully funded program. I primarily went through their financial aid department and a couple of named scholarships that I ended up not being selected for, so it was hard. I was really excited to get into Harvard and I was choosing between Harvard, which is of course, one of the biggest names and most selective programs, and a couple of other programs.
On the one hand, it was difficult to say no to Harvard, but at the same time, I think I would've had to take on substantial student debt on top of what I already have, which just wouldn't be in line with my personal goals. Taking on that personal debt can really, I feel, hold you back in reaching life milestones, things like maybe buying a house or traveling or getting married or whatever your personal goals in your life might be. For me, that was going to hold me back and professionally, I think that can lock you into really needing to zero in on having the highest salary be the primary thing that you're looking for. Of course, salary's important, but for me, I also really want to be in line with an organization or a company's mission. So I think having those really big loan payments is in direct contrast with having the mission alignment be a big focus of what I want to do with my career.
Dr. Vicki Johnson:
That makes so much sense. And I'm so glad that you were making those connections before entering graduate school and taking on student debt because it's true. The student debt can really hold you back from choosing the job that you want when you graduate. I know it was probably really hard to turn down Harvard, but I think you made a smart decision. NYU's program, the environmental health program, you had done your research to find out that it was fully funded.
So I just want to mention those public health degrees, master's public health and environmental health, sometimes they're funded, sometimes they're not. It really does take a bit of research to figure out which ones are and which ones aren't, but I'm so thrilled that you're going to be entering the program this fall. You've got your funding. You're moving back to New York City. 
So I wanted to ask you, when you were applying to programs this time around, did you do anything different? Was there any new approach that you took when preparing your application, thinking about these really competitive programs like NYU, Harvard, and a fully funded MBA? 
Which of my strategies did you implement in your application process to win full funding?
Julie Gardella:
I applied as much as I could of the suggestions you made throughout the Fully Funded Course. One of the biggest things I did was reach out to faculty members. Unless the program specifically says please don't do this, I think I reached out to faculty members to every single or almost every single program I applied to and asked to set up a quick meeting with them. For the most part, people were responsive. I was fortunate that I got an answer and was able to have a quick 20-minute Zoom call with a faculty member who is a department head or who's research interests aligned with mine. And I think that was invaluable in two ways. The first way is, I think, is just standing out in someone's memory. If they've seen your face, heard your voice, talked to you, and then see your name again in reviewing applications, I think that can just really help and have your application stick out in someone's mind.
And the other one, I think is it really helps to understand a little bit more about the program's mission, the things that they brag about, the things that they are proud of in their school. I had one faculty member when I just reached out, I had some questions prepared that I asked him and he just said to me, "Do you know what sets our school apart from all the other schools?" He named some of the school's competitors and I was like, "Tell me." And he did. And it was great. It was not written anywhere on their website. It wasn't something I necessarily would've been able to glean from just researching on the website, and it was great information. He was talking about the school's commitment to environmental preservation and sort of building with the natural environment, which is something that's really aligned with how I feel. That was just fantastic information and something I wholeheartedly agreed with. I put it in my personal statement, and I think that really helped me stand out.
Dr. Vicki Johnson:
That is great. You've totally embodied the ProFellow approach of doing that mission research. It's almost like you found the mission through conversation, not so much because you read the website or found a marketing brochure. You had to really talk to faculty. I really commend you for putting yourself out there. It's a lot of work to do this faculty outreach, to talk to folks, to narrow down schools, but if you put in the work, it really does pay off. You get into top programs. Programs have funding, and I'm just really excited for this next chapter. You're now about to enter your program at NYU. Do you have an idea of what you might do after your degree? Have you been thinking through that? It's okay if not.
What are your career goals? What do you plan to do after you complete your graduate program?
Julie Gardella:
I've always been really, really interested in entrepreneurship, starting something. I think the idea of having that freedom is something that's really exciting. So I think what I would ideally love to do is I would love to work in an environmental startup or and maybe even potentially start something myself. I would love to do that. I don't know if I have imposter syndrome saying that a little bit, but it is something that I think about. I would definitely love to work on a small, innovative sort of startup team.
Dr. Vicki Johnson:
Great. And you've also been really good at using the ProFellow Database, which I want to plug here to find fellowships. You found the Alaska Fellows Program, and there are many, many other programs like this in the ProFellow Database. Julie, you know this, but there are programs you can do before graduate school, during graduate school, after graduate school and well into your mid and even late career. So I'm certain I'm going to see your name on a couple more fellowships. 
Thank you so much, Julie, for sharing your experience, telling us about your journey, some of the hard decisions that you made, but also now you're coming out the other end with a fully funded offer and graduate degree. Is there any last parting advice that you'd like to give the ProFellow community?
What advice would you give to others hoping to pursue fellowships and graduate school?
Julie Gardella:
I think one thing I would say is it was really hard to say no to some of those programs that I was really excited about in the UK and Ireland, but now being able to go fully funded, I would do exactly the same thing. I'm in such a better place now, I think largely thanks to the Fully Funded Course, to be able to do this without taking on this inhibiting student debt. It was the best thing I could have done.
And the other thing is, in terms of fellowships, I think ProFellow just has such a tremendous database of opportunities. And I think when a lot of people think of fellowships, they think there's just one or two. There's only a couple of the big name famous ones and those are great, but there are so many more out there that can be fantastic professional academic research opportunities. And I think it's just such a tremendous resource in looking for those opportunities. There's so much more than just the one or two big-name ones that people think of. There are tons.
Dr. Vicki Johnson:
That is so true and that's why we created ProFellow: to really have a central source of information. We are adding new fellowships all the time. There are new fellowships being created. We're even just still discovering fellowships that we come across, like the fully funded MBA program at the University of Massachusetts Amherst, which you brought to my attention. So thank you for that. 
Julie, those are all great tips. Everything that you mentioned, I think, is really key for those of you who are applying to fellowships, graduate schools. So Julie, thanks for sharing your wisdom with us and your experience and thank you so much for being part of the ProFellow community.
Julie Gardella:
Of course, it was great talking with you. Thank you so much for having me on. This was fantastic. And thank you so much for all of your help and support through fellowships and finding a fully funded graduate program. It's really changed the course of my career.
Julie Gardella was the 2019-20 recipient of the Entrepreneurship and Research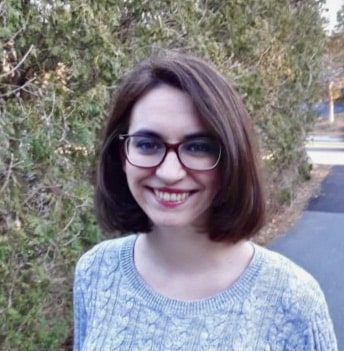 Fellowship through the Alaska Fellows Program. She fell in love with Alaska and continued working full-time at her host organization, the University of Alaska Center for Economic Development, for an additional 2 years after her fellowship ended. Julie holds a BA in Environmental Studies from NYU, where she will return this fall to start a fully funded Master's program in environmental health and toxicology.
Interested in environmental opportunities? Check out this list of 20 Climate Change Fellowships.
© ProFellow, LLC 2022, all rights reserved.