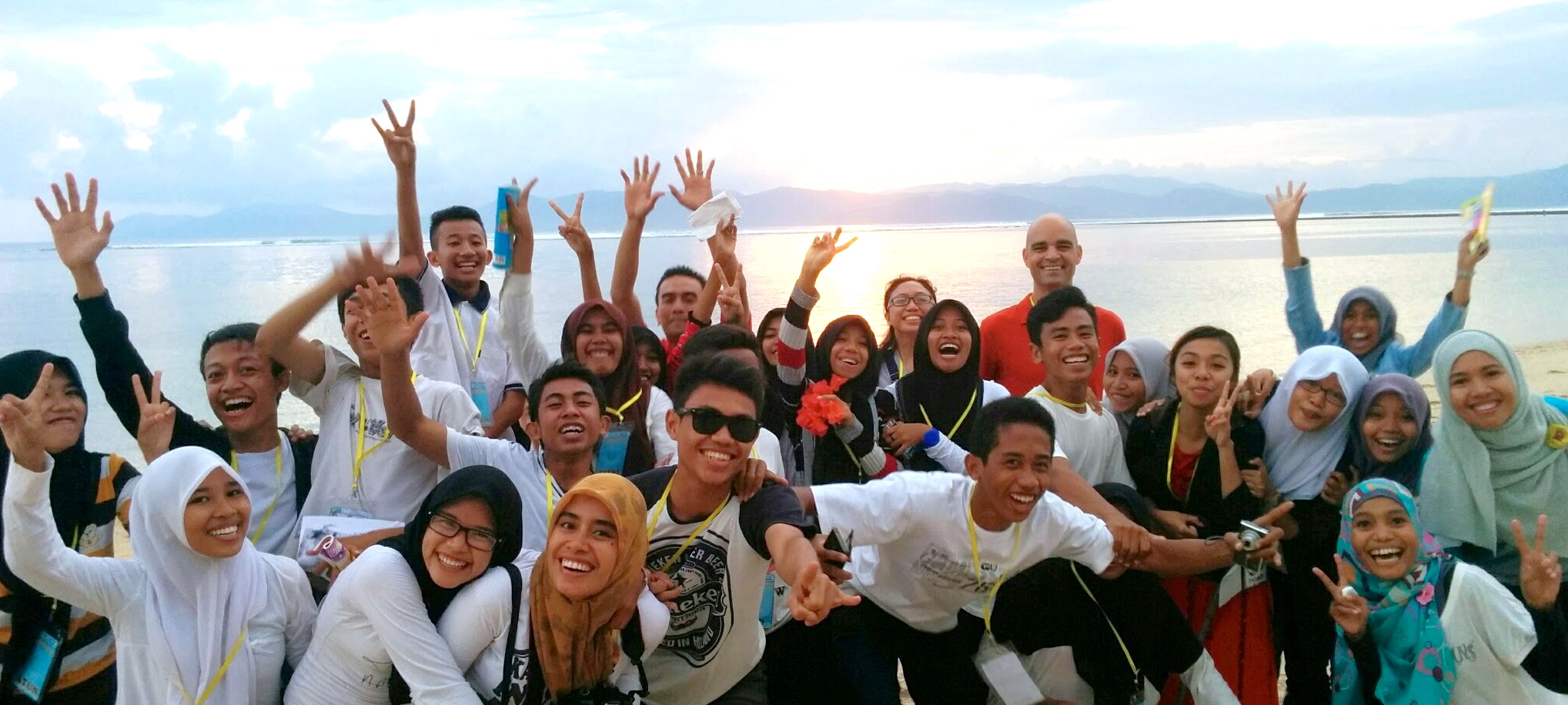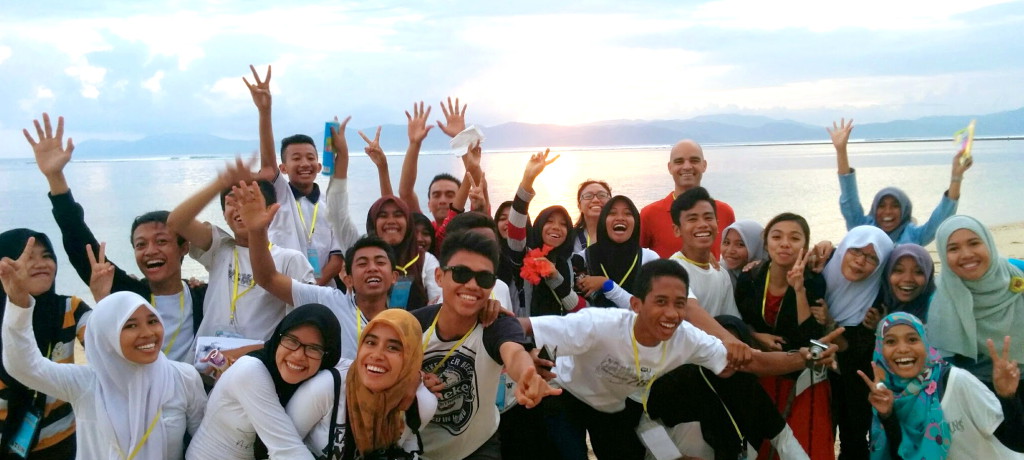 The English Language Fellow Program administered by the U.S. State Department is a unique program that recruits highly qualified U.S. educators in the field of Teaching English to Speakers of Other Languages (TESOL) to participate in 10-month-long fellowships at academic institutions throughout the world. Fellows typically serve as full-time teachers of English as a foreign or second language to diverse groups, ranging from college students to professionals. The priority deadline is November 30, 2015, but applications are accepted on a rolling basis.
We found that fellows are seen as serving on the front lines of U.S. Embassy public diplomacy initiatives to increase mutual understanding between the United States and other countries. To learn more about this opportunity, we caught up with English Language Fellow Fabio de Oliveira Coelho, who is based in Indonesia.
1. What inspired you to apply for the English Language Fellowship?
I learned English as a second language, and I have always been intrigued by the language development process of language users like me living in the US. For this reason, I have worked in the US as a bilingual teacher and also as a writing tutor for English learners in college. In the past few years, I have been able to work on a project to assist and support teachers of English in Nicaragua. This particular experience helped me develop an interest in performing my professional duties internationally. The English Language Fellow program has been a great match.
As a fellow I have gained a very concrete sense of the struggles and accomplishments of English learners and teachers of English abroad. I have also learned about the positive and negative effects a foreign language can have on local languages, depending on how it is taught and on how national and local policies are developed.

2. What is a typical week like for an English Language Fellow?
I have a weekly schedule of classes at my institutions, which include 20 hours of direct contact time, plus a few extra interactions. These hours are filled with classes for students, workshops for lecturers and staff, and also cultural activities about English.
I spend most of my time teaching locally at my host institution, and this is the best part of the program, for it has allowed me to develop meaningful connections over time and get to know local habits and customs. I interact daily with lecturers, university leaders, and mostly with college students.
About twenty percent of my time is also spent working in other cities, participating in conferences and seminars, and visiting other institutions of higher education. This allows me to get a broader view of education in Indonesia and understand how macro-level decisions affect program development and teaching.
3. What tips would you give others applying to the English Language Fellowship? 
I would first suggest that applicants stress their flexibility and ability to communicate successfully in foreign cultures or in adverse situations. While the program has a strong support network for fellows around the world, the situations we face daily may become problems or not depending on how we deal with them and on how skillfully we defuse tension, when it ever happens. I find that most of my interactions with locals are positive and meaningful. However, there are also those rare moments when a bit of patience and tact in communicating have proved effective in avoiding unnecessary tension or stress.
I would also stress that applicants go abroad with a genuine desire to learn about the foreign culture or language. Locals tend to see foreigners who make this effort, even when small, as partners, as opposed to just visitors. And this change in perspective can maximize the potential for collaboration and the development of projects that actually address local needs and agendas.
The English Language Fellow program is a great program for those committed to teaching and to learning about the role that English plays in education and social life abroad. Besides, host institutions need fellows with different types of experience and from different areas of specialization within TESOL.
Fabio de Oliveira Coelho is a linguist and a bilingual educator. He is primarily interested in issues of language, education, and policy affecting bilingual and multilingual language users and communities in the United States and abroad. Fabio has worked as a writing specialist at the SJSU Writing Center, and he also taught English as a Foreign Language for five years in Brazil. Since 2008, Fabio has been volunteering, along with a team from San José State University, to assist a Nicaraguan organization in designing culturally responsive practices to meet the foreign language requirements of their rural high school curriculum. 
© Victoria Johnson 2015, all rights reserved.