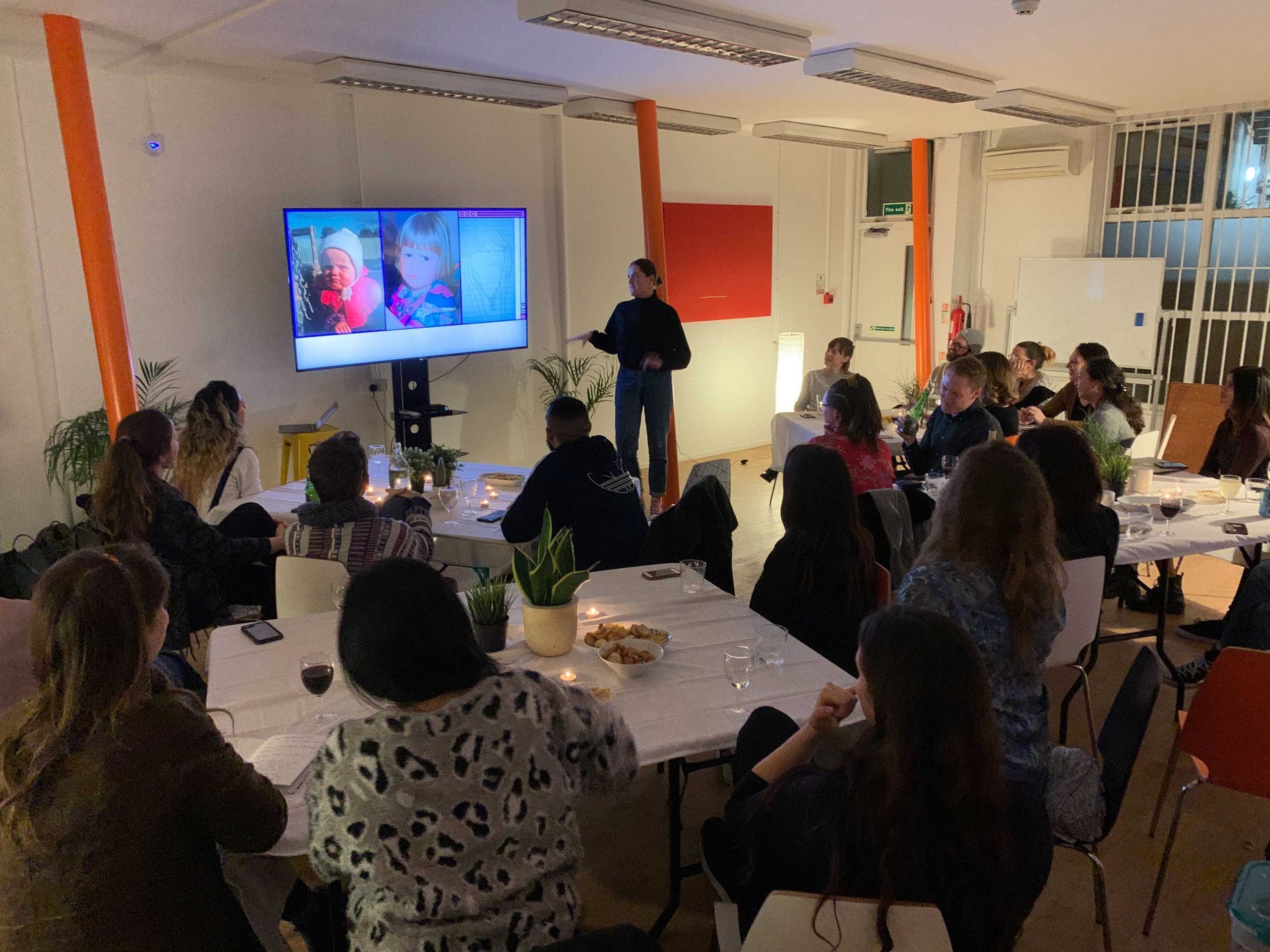 Year Here is about learning in the real world rather than in a lecture hall. Through three different placements–in a frontline organization, as a consultant for a client, and as a social entrepreneur–fellows have multiple opportunities throughout the year to build a smart, scalable response to some of society's toughest challenges. Fellows leave with a portfolio that is bursting full of projects, ideas and experiences and go on to carve out an entrepreneurial career path. Year Here is a full-time commitment and tuition is covered by Year Here partners.
We talked to Miriam King, a current Year Here Fellow, to learn more about the program and get some application tips.  
1. What inspired you to apply for the Year Here Fellowship? 
For the 10 years prior to applying to Year Here, I had always worked in the fashion industry, first in various roles across retail for brands such as American Apparel and adidas before moving into business development roles within fashion tech. I enjoyed the different roles I had throughout the years and learned so much but always had a nagging feeling that I wanted to build my own business one day and ultimately pursue something with a bit more purpose. I had studied Business and Sociology at Uni and one of my final year subjects was Entrepreneurship (thinking back to studying those two subjects specifically, it now makes sense how I ended up at Year Here and ultimately becoming a social entrepreneur). We had to build and test a business idea in a few weeks, and I really loved that challenge; seeing something come to life from just an idea. 
I had got to a good stage in my career and was finally making enough money to be able to save some of it every month. Yet I still wasn't satisfied…that nagging feeling again. That's when I started looking for other options and came across Year Here in a 'women in business' newsletter that I used to read every week without fail (shout out Otegha Uwagba!). It seemed to provide everything I was searching for: learning about deep-rooted social issues, learning the skills needed to tackle them, building a business with purpose, working with a group of like-minded people. I felt like some sort of sign, and I applied immediately!!!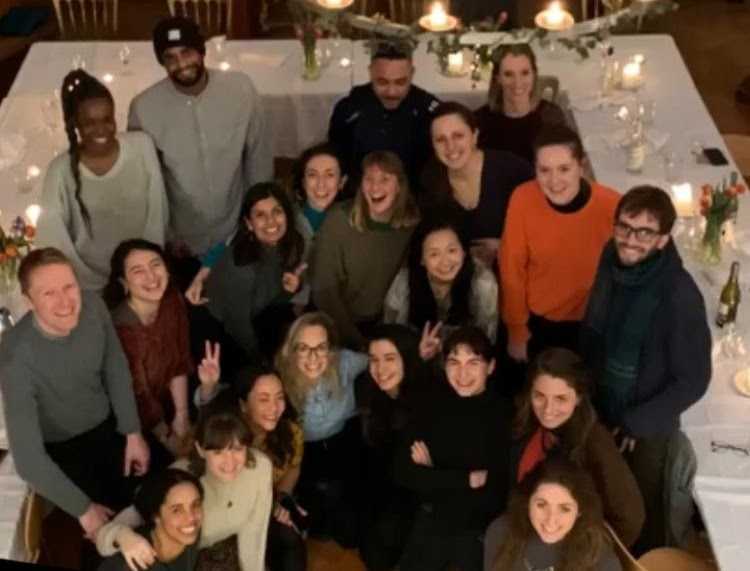 2. What is a typical week like for a Year Here Fellow?
Year Here is split into three different phases, so a typical week looks quite different depending on the phase of the programme that you are on. 
For the first five months, each Fellow does a full-time placement on the frontline, immersing themselves in a social issue that they care about. For me, this was working at a youth centre in North West London, something that I absolutely loved. I was their Data & Membership Lead and quickly took up a lot of responsibility, helping to use internal data better to support young people attending the centre and developing creative campaigns to grow and maintain membership. My role meant I got to work with many different people across the organisation from youth workers, volunteers to the young people themselves. Every second Friday, we had 'Fireside Fridays', where we came together as a cohort for a day of personal and professional development. These days were always a highlight for the group as we had a chance to catch up after 2 weeks of not seeing each other, and there were always amazing learning sessions delivered by experts within the Year Here faculty.
The second phase of the programme consisted of an 8 week consulting project which we delivered in groups. This was a total shift from the frontline phase; getting to work with our peers directly for the first time was really special. We had a consulting bootcamp week at the beginning where we learned different skills necessary to deliver a great client project. We also worked with project coaches to ensure we had the necessary support along the way. 
The final phase was the venture phase, 8 weeks of building and testing an idea for a social enterprise, whether in groups or as a solo founder. Luckily, I had already found my two co-founders in Winnie and Rosie by this stage so we got to work quickly developing our idea for LIVING PROOF. Weekly business development workshops and expert critic panels ensured we were learning and receiving valuable feedback every step of the way. 
Not to mention I was part of the 2020 cohort, meaning we spent most of the year together virtually!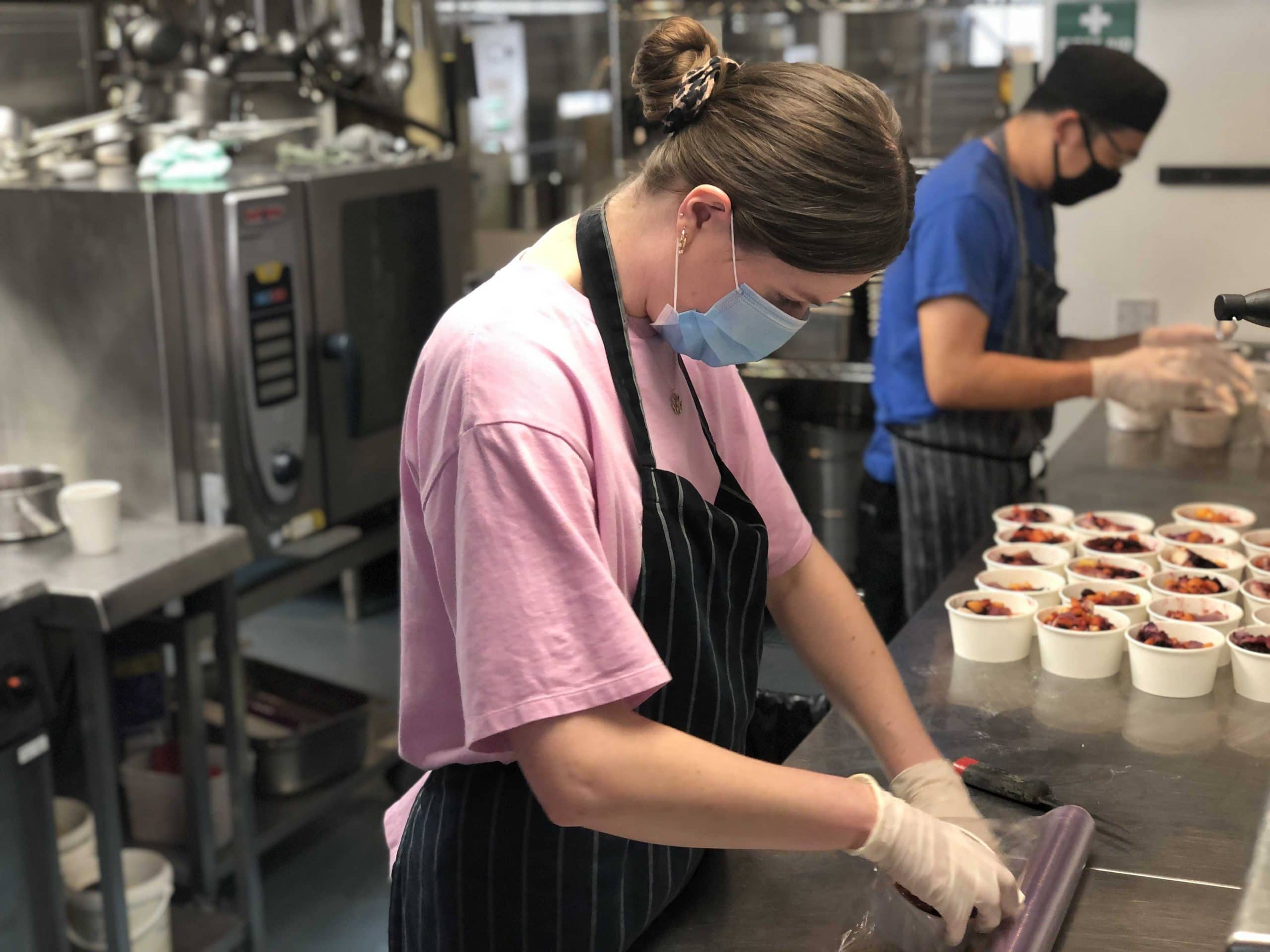 3. What tips would you give others applying to the Year Here Fellowship? 
– I think it's important to have an idea of what social issues you care about and what you want to dive into during your Year Here experience, as the team will do their best to tailor the program to your needs as much as possible. This includes placing you at an organisation tackling the problem you care about to match you with a consulting project that you are passionate about. 
– I wouldn't worry about having a business idea going into the programme as most of my cohort didn't. This allows you to stay open-minded and seek out opportunities from every direction throughout the year.
– Don't worry about whether you have enough experience within the social sector, as the team is always looking for a vast range of experiences from fellows. Everyone's experiences are unique and bring something different to the table. 
– The phrase 'feel the fear and do it anyway' probably sums up my year. I felt out of my comfort zone most of the time, but this is how I really grew my confidence and skills. If the idea of quitting your job to pursue the unknown scares you (but also excites you a bit!), you've come to the right place!
Miriam is a Founding Director at LIVING PROOF, a youth-led innovation consultancy connecting organisations and young talent to create new ideas. She brings over 10 years industry experience working across sales, marketing and PR both in tech and for a number of youth-focused brands including adidas and American Apparel. She's passionate about creating space for young peoples' talents to be seen having previously worked at a youth centre in Northwest London. 
© ProFellow, LLC 2021, all rights reserved.