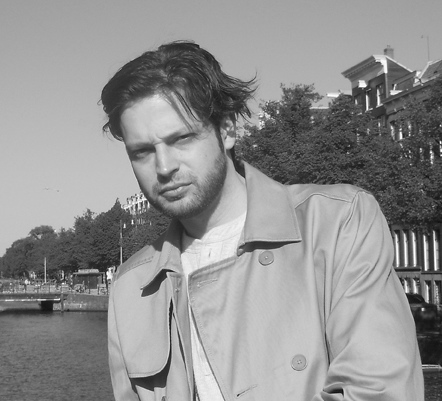 Michael Tarbi, an accomplished Brooklyn-based artist, has pursued a series of fellowships in order to create art on his own terms. Throughout his career he has used art to tackle subjects dealing with the human condition, often using symbolism to communicate larger social concerns. Michael graduated from the Pennsylvania Academy of the Fine Arts, Philadelphia, in 2002 where he received numerous awards including the Henry J. Schiedt Travel Scholarship and the Angelo Pinto Award for Experimental Work. More recently, he was awarded the New York Foundation for the Arts Fellowship, becoming one of 16 fellows chosen from an applicant pool of almost 3,700 applicants. Since Michael is a lifelong fellowship seeker, we asked him about his strategies for applying to fellowships for artists.
1. What attracted you the New York Foundation for the Arts Fellowship?
The New York Foundation for the Arts is an organization that truly understands artists and encourages creative growth. Many NYFA fellows have gone on to receive Academy Awards, MacArthur Fellowships, and Pulitzer Prizes. It all begins with that spark of recognition during a critical point in a person's career when the funding is needed the most. The NYFA Fellowship is unique because the award money is given to its artists for unrestricted use. This granted me the freedom to do whatever I wanted with the funding. On the day that I received notification of my fellowship, I decided to use a portion of it to travel abroad and the rest to continue making work.
2. What do you think made your application stand out?
Fellowships are much different than grants. A fellowship committee focuses solely on the quality of the artist's work, while most grant committees take financial need into consideration. As a visual artist, this means that your images are the deciding factor as to whether or not you receive a fellowship. The most important thing an artist can have is great images and an application that follows all of the organization's guidelines. Even incorrectly sized images could cause the committee to discard your application and move onto the next 3,000 applicants. After that, it's out of your hands. There are thousands of great artists out there and only so many fellowships. You have to hope that the jurors really like your work and appreciate what you are doing.
3. How has the fellowship influenced your career as an artist?
My NYFA fellowship came at a time when I was becoming increasingly jaded about the art-world. I think it restored a sense of hope when I needed it the most. The recognition affirmed for me that I was doing something that mattered, and that my hard work was not in vain. It also allowed me to travel, which always tends to have a profound impact on my art. Overall, It made me realize that every artist's path is different. There is no right way. You have to just keep making the work and good things will happen.
Michael Tarbi is a New York based artist whose diverse body of work includes drawing, painting, sculpture and installation. His work has appeared in many gallery and museum exhibitions including James Cohan Gallery, New York, Mass MoCA, The Corcoran Gallery of Art, Washington D.C., Hyde Park Art Center, Chicago, The Institute of Contemporary Art, Philadelphia, and The Carnegie Museum of Art, Pittsburgh. In 2011, Tarbi was awarded the New York Foundation for the Arts Fellowship. His work can currently be seen through The Drawing Center's Viewing Program, New York and the Pierogi Flat Files, Brooklyn.
© Victoria Johnson 2012, all rights reserved.