Fellowships provide an opportunity to aid Veterans' transition and advance their civilian careers. In this interview, Army Veteran Nick Mancini shared his background, service experience, and how he learned about the Boren Scholarship and Veterans in Global Leadership Fellowship. These fellowships expanded his professional network, aided with his current career, and allowed him to continue his Arabic language studies. 
Tell us about your background and professional journey. Describe where you started and where you are now and how fellowships have helped you throughout your career.
Initially, after high school, I joined the Army. I was in the army for three years. I had a 9-month tour to Afghanistan. And that tour set the foundation for my interests. While I was there we were in a very military capacity; we were entering a lot of villages; all the while we were on this mission to kind of win the hearts and minds of the local communities around us. We were walking into these villages with our uniforms and these big guns and you know, it couldn't have been farther from the truth.
Once I left the Army, I entered academia. As I was going along my academic journey, I really reflected a lot on this experience. As well as my interactions with the cultures of all those communities. Mainly the Islamic faith and Pashtun cultures. This interest guided me while I was in school and I ended up pursuing my undergraduate studies at Columbia University in political science to understand US foreign policy.
I gravitated toward anthropology courses and the study of cultures, and the Arabic language to better understand the Islamic faith and its many manifestations in cultures. I ended up doing my master's in Islamic Studies. Right around this time, I applied for the Boren Scholarship and I already had two years of academic language training and Arabic under my belt. Although, the previous experience I had was very grammar focused and it wasn't really conversational.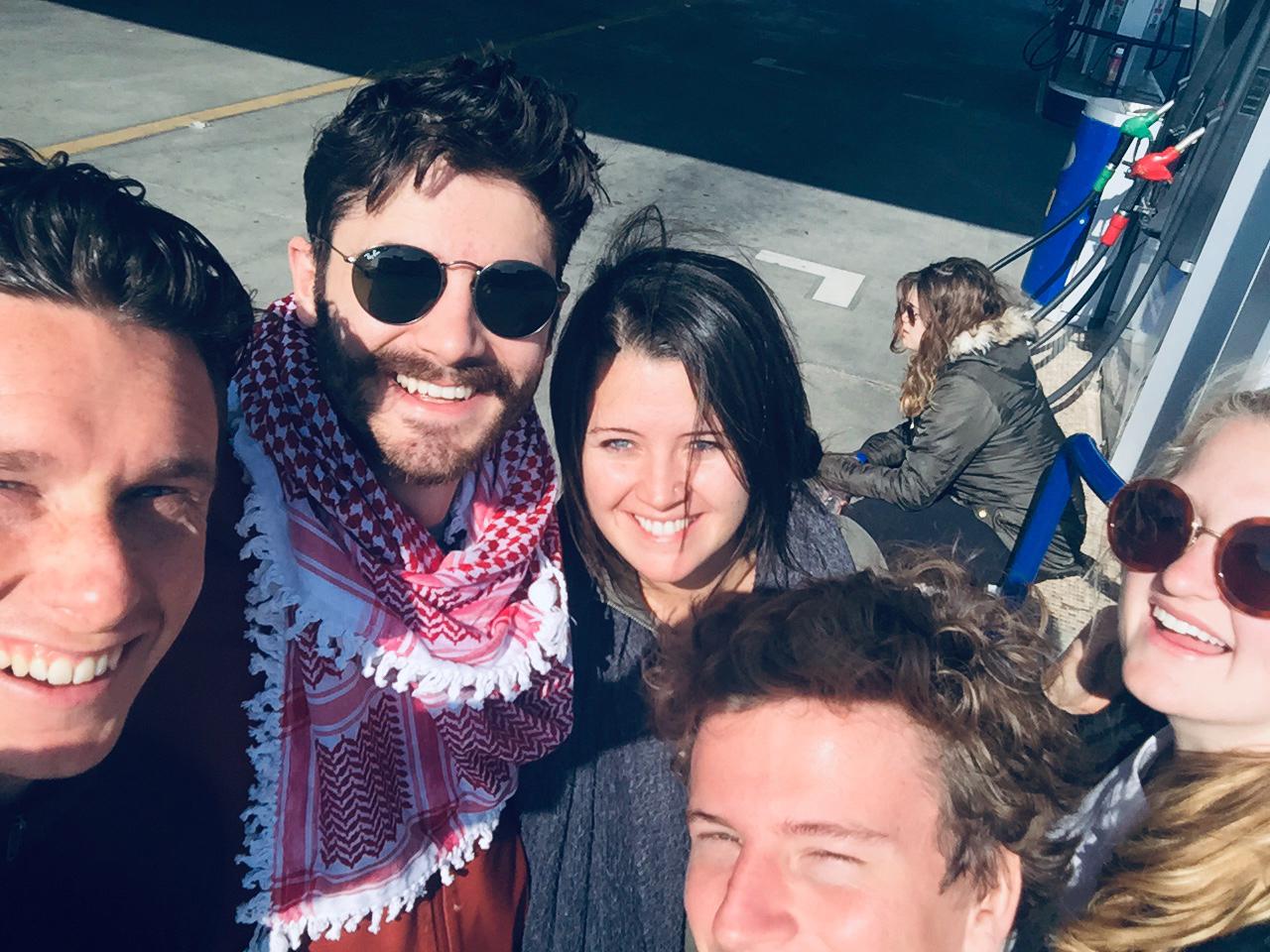 What led you to pursue fellowships (Veterans in Global Leadership and the Boren Scholarship)? Why did you pursue these programs?
At the time that I applied for the Veterans in Global Leadership program, I was in my freshman year at Columbia University. I was really looking to get my foot in the door and make some connections in Washington, D.C. because everyone around me was super finance-focused. There really were not a lot of foreign policy-related kinds of things going on. There was the Council on Foreign Relations and the Carnegie Institute but these are really difficult things to get into. So I was really looking for an opportunity in D.C. and I thought that the Veterans in Global Leadership fellowship was perfect for that. I was fortunate to meet another student Veteran who had already participated in the program, and he had recommended the fellowship to me.
I chose the Boren Fellowship because I struggled with my Arabic conversational skills. The Boren is a wonderful program funded by the Department of Defense through the National Security Education program. They give awardees a lot of autonomy in terms of how they go about picking their schools and the countries where they want to learn the language. So I picked Jordan because I was interested in the Levant region. I ended up picking a school that was very focused on conversation skills to kind of fill that skills gap that I faced in university. In the fellowship, it would just be me sitting in a room with maybe one or two other students and a native speaker for five hours a day, just speaking and having dialogue, and that was one of the most rewarding experiences of my life because I can't tell you how wonderful it was where all I had to do is focus on language day in and day out. Whereas, when I was at university in New York, I had my other studies and all these other external factors distracting me. With the Boren Fellowship, even when I wasn't in the classroom, I was speaking Arabic. Then I got to a point where I taught Jordanians English in Arabic. I also took French courses that were taught in Arabic.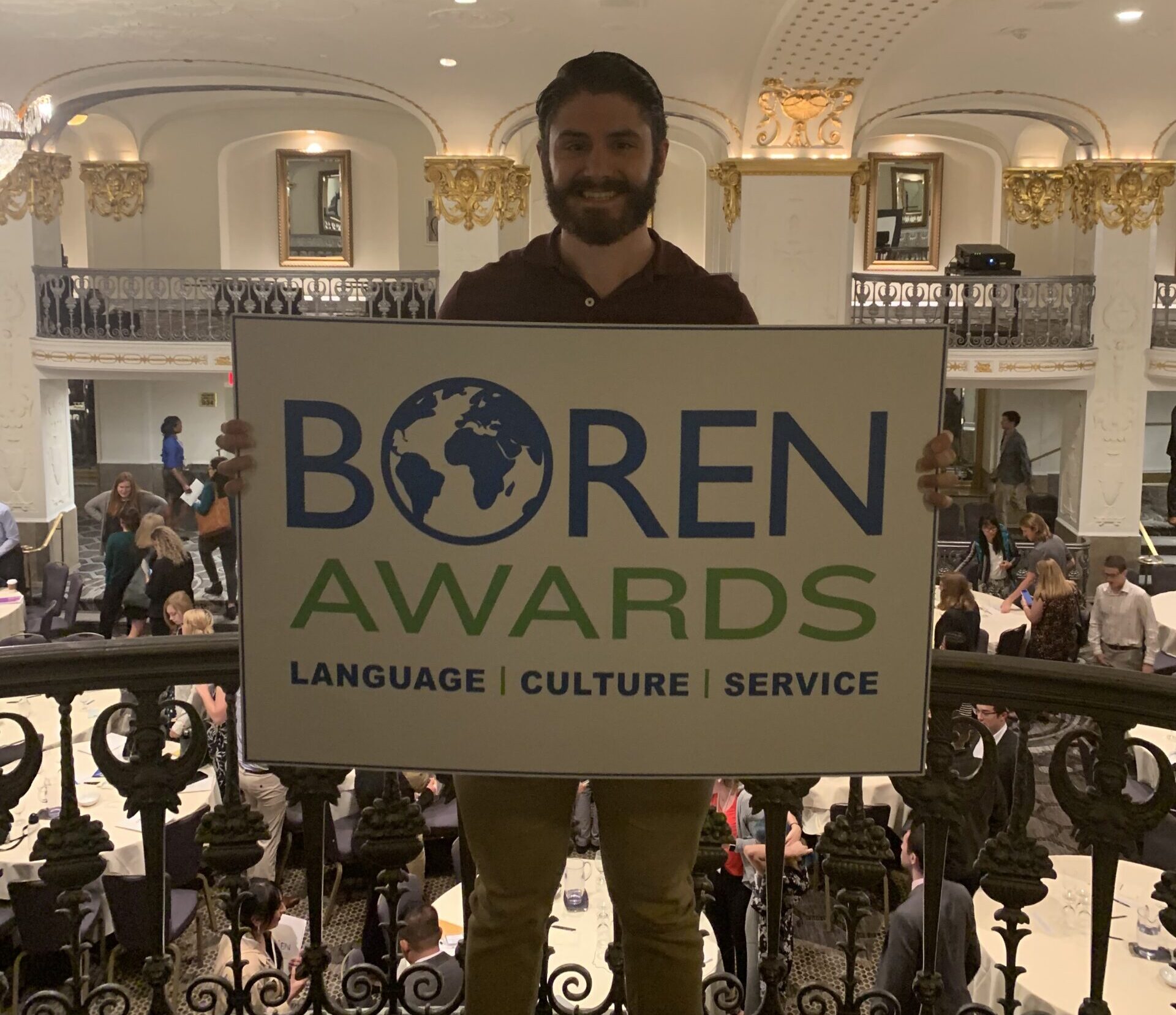 How have these fellowships impacted your career?
The Veterans in Global Leadership really opened my eyes in terms of just the amount of resources that are out there. Before Veterans in Global Leadership, I was in the dark. I'll also say that VGL introduces participants to all the different fellowships and scholarships and professional development training that's out there. It's really a nice program to take when you're in your first or second year at university. The program gives you a good foundation to keep your eyes open and keep aware of these kinds of opportunities.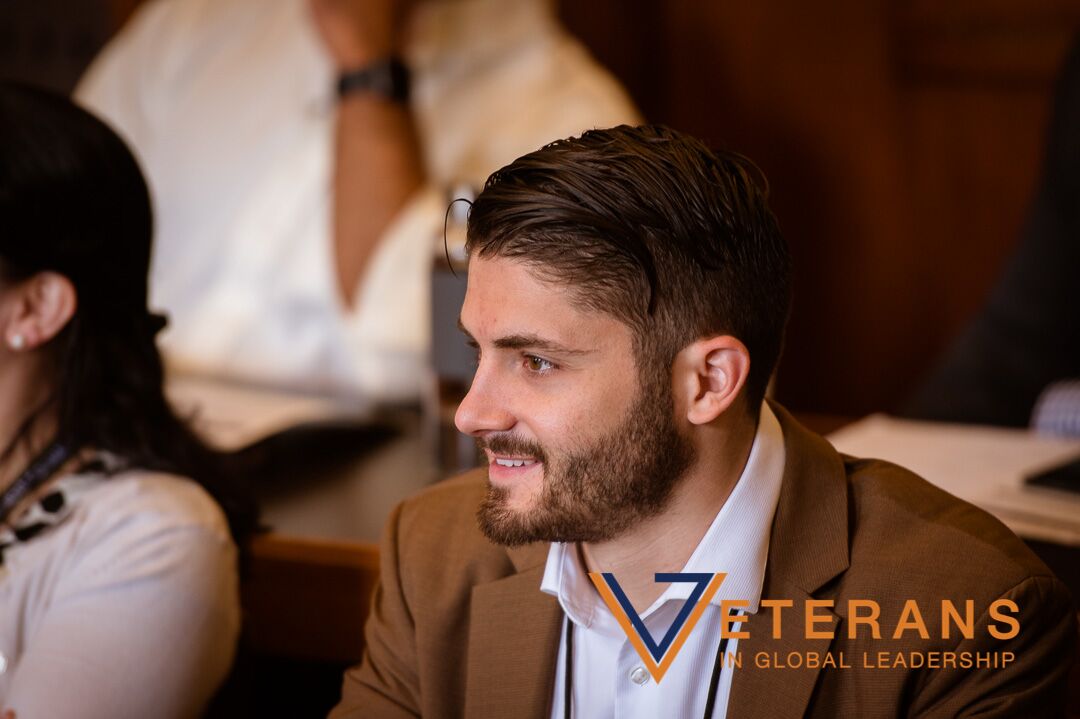 Because I am interested in foreign policy, ideally I'd become a Foreign Service Officer living abroad for an extended period of time, I think the Boren Scholarship really helped me with my cross-cultural communication skills and just being sensitive to other cultures. The scholarship gave me a heightened sense of my presence in a foreign setting.
What are the main ways your fellowships helped you transition from the military to a civilian career?
The Veterans in Global Leadership fellowship is a program that's created specifically for Veterans that are transitioning or looking to better themselves. It presented me with professional development and really opened my eyes to opportunities. After I did VGL, I felt like applying for opportunities every winter, summer, and spring break. I was constantly applying. I always had a scholarship or an internship in my back pocket that I was applying to. I never really allowed myself to rest as a result of VGL or else I would have suffered from FOMO. I would always ask myself:  what if I didn't apply? What if I could have gotten into this? That really gave me a good foundation. Through VGL I ended up getting an internship at the House of Representatives one summer.  Also, VGL was the very reason that I knew what the Boren was and I was introduced to a Boren scholar in the program. He kind of acted as an informal mentor for me and gave me tips that helped me with my essays.
What advice do you have for Veterans interested in pursuing a fellowship?
I would say one of the best things that you can do is find a mentor. Find somebody who has gone through the process and have them kind of oversee your application and give you advice from beginning to end. You should have multiple people review your essays as well. Having multiple fresh pairs of eyes helps your application because each person will bring something different to your narrative. They may ask you to expand on something of interest, whereas another person who's reviewing may not pick up on that. I always have at least two different people review my essays.
And start your application early. The earlier you start, the better off you're going to be. There's always a chance that last minute you might have forgotten something, there might be a hidden question or short answer question that they're requiring of you. The worst possible situation you could be in is trying to cram in some writing on an application for a prestigious scholarship.
You should also start early when requesting letters of recommendation. I always want to ask for letters of recommendation at least two weeks in advance. That gives me enough time to sit down with the potential recommender in person. I have never asked for a letter of recommendation via email. If the person's in another state, I'll ask over zoom. In an ideal setting, you're going to be asking one of your professors, assuming you're in school, and you can go to their office hours and sit with them. This person is someone you've established some kind of rapport with. You've worked with them therefore they know what you're worth and what you're willing to put forward. They can really speak to that on the subject of letters of recommendation. I would really avoid professors that are so busy that all they really do is offer you a template and they just punch in your name. The people on the application boards immediately pick up on that. You really want a letter that's genuine.
Lastly, you should know what you're applying for and why. To just list off your accomplishments is not enough. You must speak on how this application or this scholarship is going to benefit you personally. What you're going to give back are the kinds of things that these application boards are looking for. Your narrative also has to be very personal to what you're applying for.
Interested in applying for a Boren Scholarship? Bookmark the Boren Scholarship to your free ProFellow account.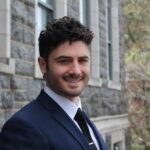 Nicholas served as an infantryman in the United States Army for three years. In 2012, he deployed to Afghanistan to support Operation Enduring Freedom and was awarded the Combat Infantryman Badge, the Army Commendation Medal, and the Army Achievement Medal. Nicholas graduated from Columbia University in 2021, where he received an M.A. in Islamic Studies. He is a Presidential Member of Sigma Alpha Pi and a David L. Boren Scholarship recipient. Nicholas now works at the Department of State as a Human Rights Officer for the Bureau of South and Central Asia Affairs
Are you interested in learning more about fellowships for Veterans? Check out this list of 25 Fellowships For Veterans, Service Members, and Military Scholars.
© 2023 ProFellow, LLC, all rights reserved.