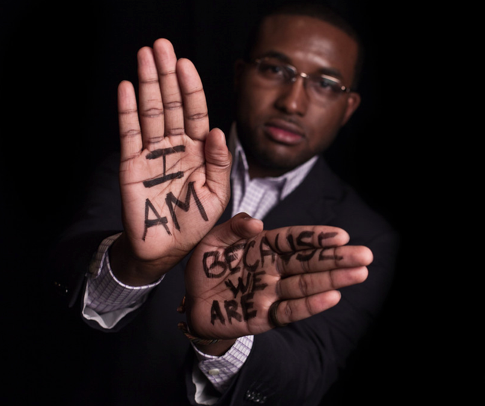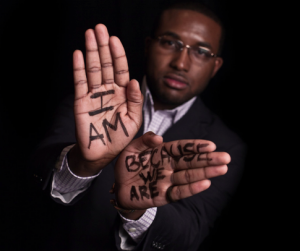 Niiobli Armah IV has always believed strongly in public service, not because it looks good on a resume, but because he feels it's his civic duty. Raised on the southwest side of Houston in the Aleif community, Niiobli pursued a Bachelor's in Political Science and Master's in Social Science at Southern University in Baton Rouge, LA. In 2008, he was chosen to participate in the inaugural Houston class of the prestigious City Hall Fellows program. He spent his year working in the Department of Parks and Recreation where he was responsible for piloting a project of The Mayors Wellness Council evaluating community wellness programs in 12 different communities in Houston. Knee deep in stakeholder work that involved brainstorming sessions with community members and the planning and execution of events, Niiobli summarized his role in one sentence: "galvanized the citizens of Houston around community wellness."
The City Hall Fellows program was founded in 2007 by Bethany Rubin Henderson, an alumnus of the New York City Urban Fellows Program  (1998-99) and the Echoing Green Fellowship (2009). Bethany has grown the City Hall Fellows from a one-page sketch to a highly competitive leadership program that trains annual cohorts of Fellows in San Francisco, Houston and Baton Rouge. We sat down with Niiobli to get insights on his fellowship experience.
1. Why did you decide to apply for the City Hall Fellows program? 
I had finished my first year of graduate school and like most graduate students, I was questioning what I was going to do with my life. I previously had not considered any fellowship opportunities, but the City Hall Fellows program was going to be inaugurated in Houston, my home city, and I was looking for a way to tap into that professional environment. City Hall Fellows did a great job of describing how it was different from other fellowships and the idea of being able to work with a department director in the 4th largest city in the nation was intriguing.  I remember reading the initial fellowship posting and instantly realizing that this opportunity was for me.
2. How has the fellowship shaped your career?
I completed my fellowship in the spring of 2009 and every opportunity I have had since then can be traced back to my fellowship year. City Hall Fellows gave my cohort a great amount of exposure to leaders in our city across industries. These public and private sector leaders made themselves available throughout the duration of our fellowship and afterwards, one of which was a State Senator.  At the conclusion of my fellowship, I knew I wanted to stay in Houston and continue to work on municipal policy issues. After a few conversations, I was given the opportunity to join the Senator's Staff.  My current position with CAN DO Houston is attributed to my volunteer time during my fellowship. CAN DO Houston was just getting off the ground and I worked with the initial executive director on some early issues.  Three years later, when their funding started rolling in, my phone rang!  I came to Houston in 2008 with a degree in political science and a little experience in the policy world.  Who would have thought that in just four years I would have developed a career around creating policies and managing programs that affect health outcomes for thousands of people?  Thanks to City Hall Fellows, I transitioned from sitting in the back of the room and taking notes to having a seat at the table and inspiring change.
3. What tips would you give others applying for the City Hall Fellows program?
The first piece of advice I would give to applicants is for them to visit the website and read the job descriptions of what City Hall Fellows actually do and to make sure they are passionate about affecting change at the municipal level before applying.  My cohort was unique in our diverse perspectives, but we all had a passion for affecting change in the city.  The second piece of advice that I would extend is for applicants to feel free to reach out to the City Hall Fellows leadership.  They are a small team but extremely personable.  If you have questions, simply ask.  Lastly, well before applying, I would suggest that applicants spend a significant amount of time crafting a personal statement about what makes them unique.  Fellowship seekers often get asked that question and they should continuously identify ways to further develop their response.  Proper preparation will ensure the applicant provides a response that will leave a lasting impression.
Niiobli Armah IV is a native of Houston, TX. He graduated from Southern University's Nelson Mandela School of Public Policy with a BA in Political Science and a MA in Social Science. Following his City Hall Fellows experience, Niiobli joined the staff of Texas State Senator Rodney Ellis where he researched and reported on the outcomes of health and education legislation. In 2010 Niiobli began working as the program coordinator for CAN DO Houston, a childhood obesity collaborative housed at MD Anderson's Center for Health Equity and Evaluation Research. He leads the day to day operations of the organization, including program planning for five target neighborhoods. Niiobli has also spent the past five years working on grass roots community health initiatives evaluating their impact on local and state policy. Niiobli is a member of the Alpha Phi Alpha Fraternity, Inc.'s Southwest Regional Heal Task Force, the Texas State Advocacy Committee for the American Heart Association, the Texas Society for Public Health Education, and is a board member of the Houston African American Health Coalition. 
© Victoria Johnson 2012, all rights reserved.