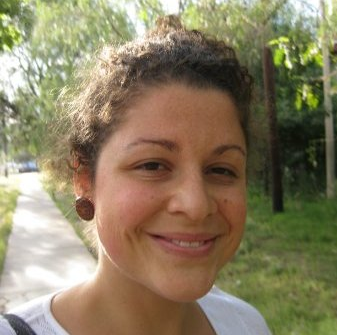 Jenni Schneiderman once thought she wanted to pursue an advanced degree in clinical psychology, but an eye-opening experience abroad dramatically changed her career path. Jenni traveled to Argentina in 2009 on a Fulbright English Teaching Assistantship (ETA). Fulbright ETAs are offered in over 65 countries and provide a one year opportunity to teach English in a classroom setting, ranging from kindergarten to university level. Fellows also serve as cultural ambassadors for U.S. culture. While in Argentina, Jenni served as an English Teaching Assistant to a Professor of English Language Pedagogy at the public university in Mendoza and held regular office hours with students to help them develop writing and critical thinking skills. She also used the Fulbright opportunity to pursue independent research in Argentinian history, human rights, and creative expression as a form of social catharsis and regeneration. We asked Jenni more about her unique career path and how she made the most of her Fulbright ETA.
1. Why did you decide to pursue a Fulbright English Teaching Assistantship in Argentina? 
As an undergraduate liberal arts student at Kenyon College, I pursued a double major in Spanish Area Studies and Psychology. My mentor, a professor of Latin American Literature and Tucumana, inspired me to study abroad in Buenos Aires my junior year.  While in Argentina, I forged a relationship with the Human Rights Oral Archive, Memoria Abierta, which is an initiative to record personal testimonies referring to the memory of State terrorism in Argentina and the different actions taken by human rights organizations and civil society. By reviewing personal testimony, I analyzed the complex relationship between grief, fragmented memory and identity development of children affected by the military dictatorship in Argentina from 1976-1983 from a psychoanalytic perspective. 
When my semester abroad ended, I felt both my personal and intellectual quests in Argentina were left unresolved. I knew I would return to continue my investigation, but wasn't sure how or when. Arriving back at campus in the Fall, I learned about the Fulbright English Teaching Assistantship in Argentina and applied with fortitude and the helpful guidance of my professor.
2. What do you think made your application stand out?
I believe my application stood out for two main reasons. Firstly, I strongly conveyed my established relationship to Argentina on both academic and personal levels, and articulated an action plan for diving deeper into the investigation of psychological catharsis and human resilience in the aftermath of social trauma. Secondly, as a Spanish TA for many semesters in college, I demonstrated my passion for teaching classes to first year language students. 
3. What are you doing now and how did the Fulbright opportunity shape your career path?
I recently re-read the personal statement of my Fulbright application. In the essay I articulated that my long-term goal was to pursue a doctorate degree in clinical psychology. However, my Fulbright teaching experience at the public university in Mendoza encouraged me to step outside of my familiar cultural framework and ask 'big picture' questions
about societal values and the fundamental role of education to shape and reinforce such values.
My new trajectory blazes towards the macro level of adaptive human development: international education systems.  I sought a progressive school with the core values of positive holistic development and environmental stewardship and found the 
Academy for Global Citizenship
 (AGC), a Chicago Public Charter School with a mission to empower all students to postively impact their local community and world beyond. I'm proud to continue to grow and thrive at AGC.  I am also preparing for business school and plan to study Social Enterprise and Non-Profit Management with a focus in transformational leadership and organizational culture.
Jenni Schneiderman is the After-School and Community Outreach Coordinator at the Academy for Global Citizenship where she is expanding her expertise in sustainable education policy and practice in an urban setting. 

Her role includes the program design, development and sustainability of expanded learning opportunities at AGC. She serves as the parent coordinator, volunteer coordinator, summer camp director, and intern mentor, and is passionate about working towards a multifaceted, multidirectional ecosystem of learning. Jenni has a B.A. from Kenyon College in Psychology and Spanish Area Studies. 
© Victoria Johnson 2012, all rights reserved.