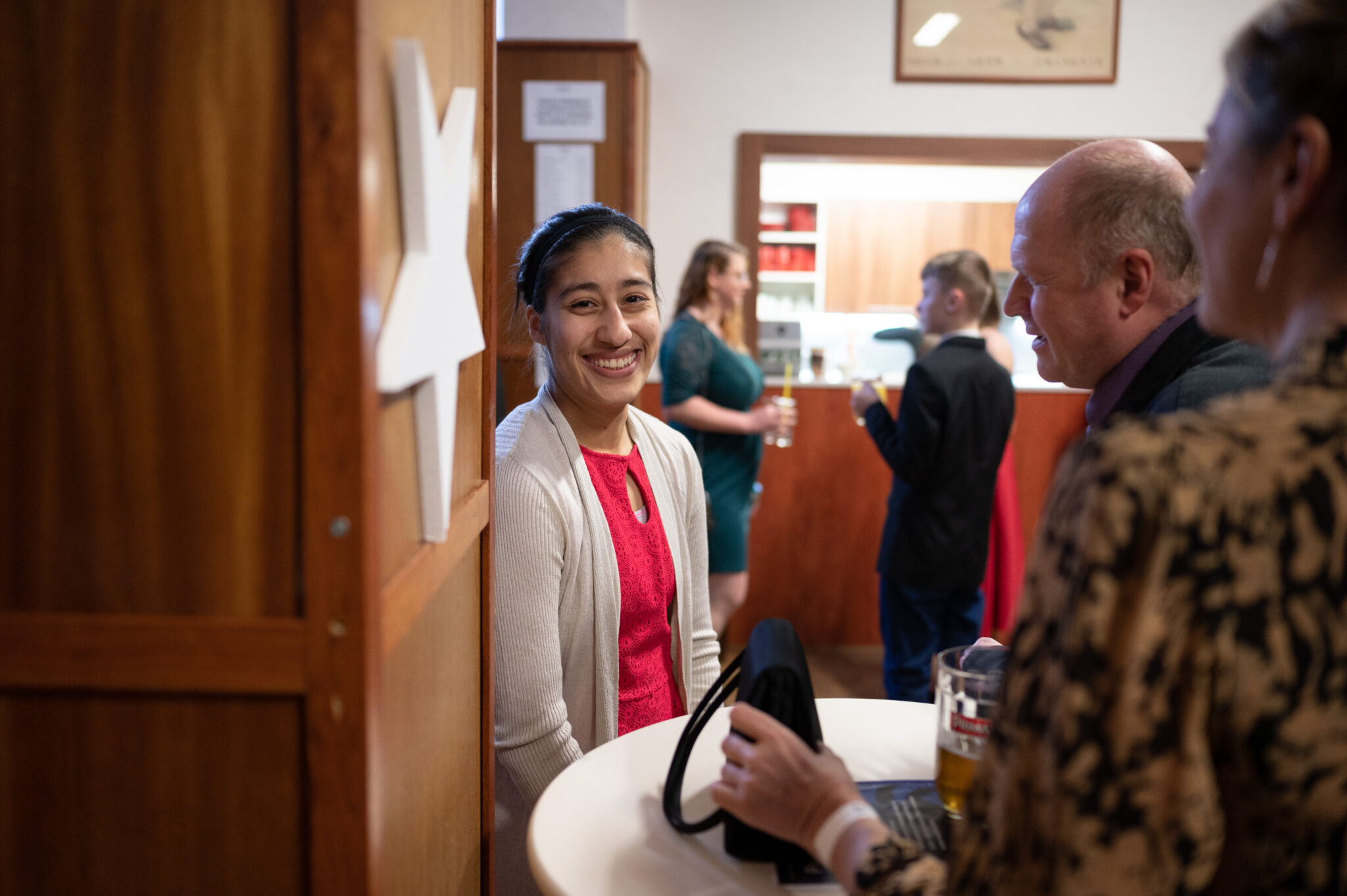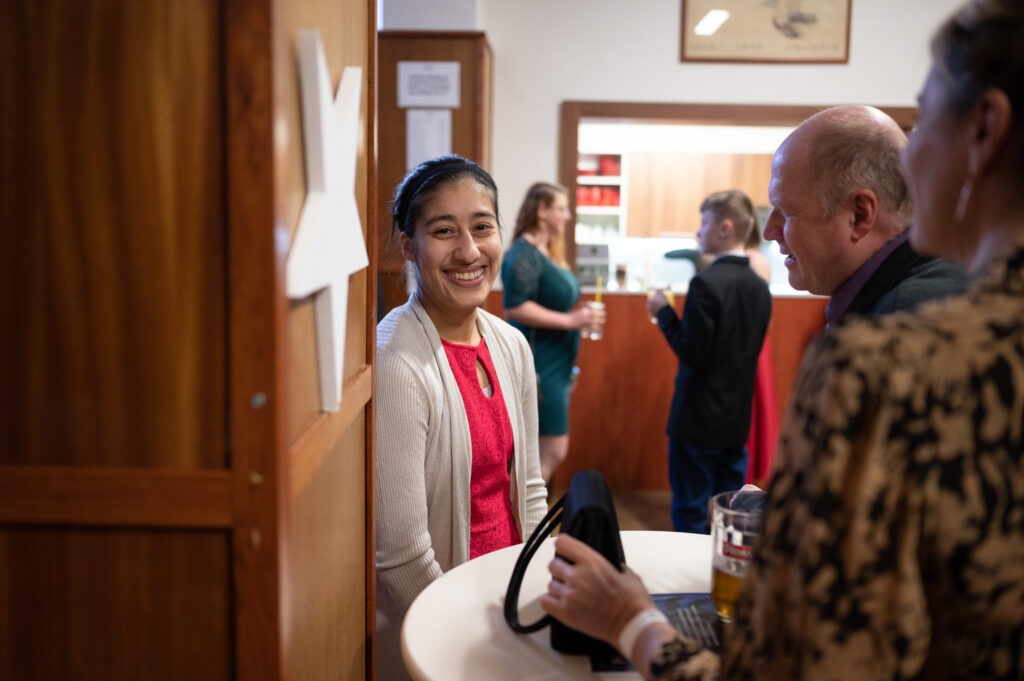 Magaly Cabrera-Ortiz aspires to become a physician. To aid her journey, she decided that living abroad, learning a new language and culture, and teaching would help her develop valuable skills. As a result, Magaly applied for and won a Fulbright English Teaching Assistantship (ETA). The Fulbright ETA program places fellows in classrooms abroad for up to 1 year to assist local English teachers. The program is for U.S. citizens with a college degree from an accredited institution. Depending on the country, there may be additional eligibility requirements.
During her Fulbright Teaching Assistantship (ETA), Magaly traveled to the Czech Republic to teach students English while learning about the culture. The Fulbright ETA allowed Magaly to gain skills she will use as a physician, including language and different education systems.
In this article, Magaly Cabrera-Ortiz tells us how her Fulbright English Teaching Assistantship (ETA) fits into her career goals, her experience in the program, and the tips she has for future applicants.
Tell us about your background and professional journey. What led you to pursue a Fulbright ETA in the Czech Republic?
Growing up, my brothers and I embraced our roots by speaking Spanish and playing sports like soccer. As the daughter of naturalized citizens from El Salvador and Peru, my experience growing up provided me with a different lens. My mother and most relatives on her side could not finish high school due to the Salvadoran Civil War. For this reason and my parents being naturalized citizens, I value higher education and find it fulfilling mentoring students and help them develop the tool-kits to succeed. My focus is giving back to my community, which has and continues to support me. I hope to help pave the way for the first generations and inspire younger generations. 
My teachers and professors genuinely invested in my education and got to know me. A teacher would routinely stay after school to help me with science and remind me of not being a test score. Transferring to George Mason University (GMU), I would tutor high school students through Advancement via Individual Determination (AVID), helping students learn about colleges or break down their questions from their classes. Seeing their reactions when a topic finally clicked and made sense was great! 
Although my gap year teaching English abroad may not seem related to medicine, it is part of my journey to becoming a physician. In medicine, a social determinant of health is language barriers. Navigating a new country without knowing the language is humbling. There will be times when patients may not know the language, so this experience helps me imagine how they may feel. It's essential to understand the stories behind each individual to better empathize, providing better quality and personalized care. Additionally, educating patients is like the art of teaching in finding ways to break information down or rephrase it understandably. A broader experience, whether in the Czech Republic or another country, helps frame a more global perspective in daily interactions and understandings.
I applied to the Fulbright ETA program to learn about pedagogy and how the education systems differed. Not having traveled to Europe before, I researched and found the Czech Republic interesting from its nature, history, culture, and traditions. I wanted to step out of my comfort zone to deepen my understanding by experiencing a new and unfamiliar culture and language and a greater appreciation.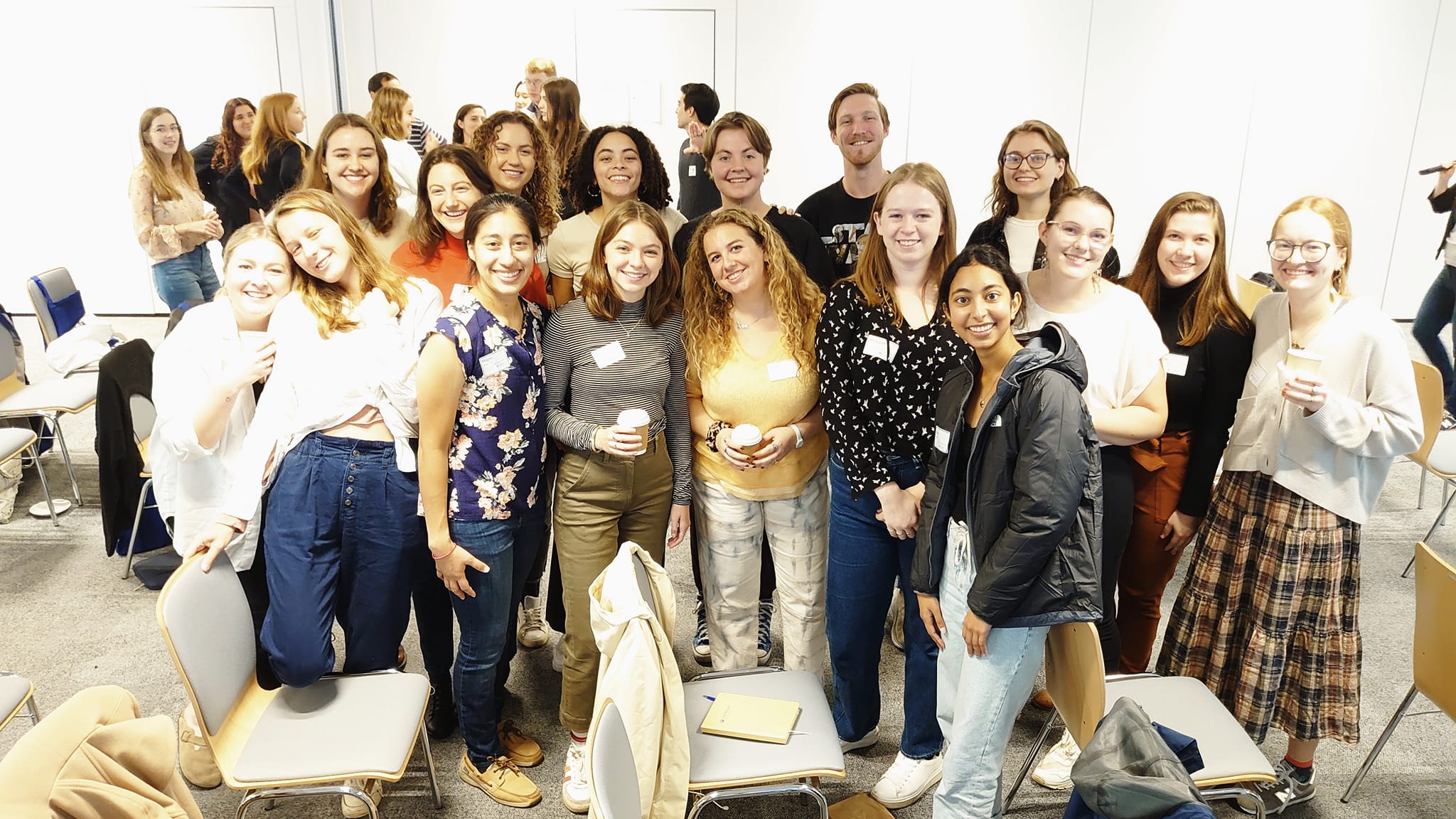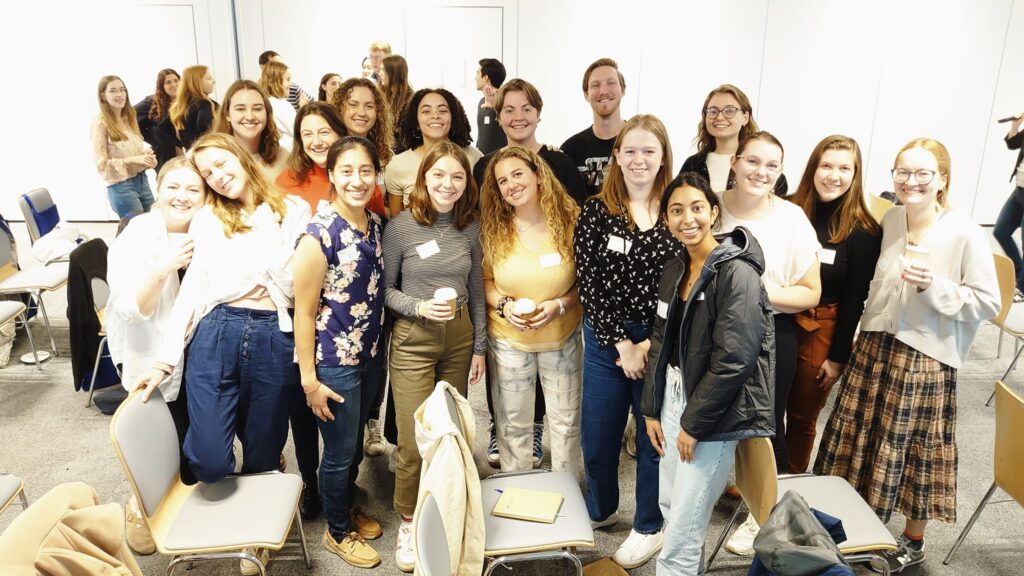 Can you describe what a week in the life of a Fulbright English Teaching Assistant is like? How did this opportunity allow you to advance your career and expand your professional network?
Different programs within Fulbright can be pursued, not limited to teaching English or conducting research. As a Fulbright English Teaching Assistant (ETA), the requirements will vary depending on the country, including the teaching commitment or type of school and student population. My experiences in the Czech Republic include living and teaching in two different locations Jindřichův Hradec and Boskovice. 
Jindřichův
Hradec
Toward the end of my time at a nursing high school, my 16 lessons included: 13 English classes, 1 review class, and 2 nursing practicals. For the English lessons, I created short activities for students to supplement their workbooks. Every Wednesday during 5th period, I met with a few fourth-year students who wanted help preparing for their Maturita Exam, from building their confidence in speaking to working on vocabulary and describing pictures. At the school, between the 4 second-year classes, I would rotate among the classes every other week for their nursing simulations introducing medical terminology and equipment in English. In other classes, I acted as a patient and students had to practice speaking English, or they would walk me through procedures such as catheterization. Additionally, I hosted students before school and colleagues during lunch, both once a week, to informally practice speaking English. My community engagement outside of school included exploring the town, working out, and playing soccer on a men's team. 
Boskovice
As of December, I teach at a pedagogical high school. Each week, I continue teaching 16 sections x 45 minutes lessons, mostly Monday-Wednesday (4-6 classes a day), and only one Thursday morning class. Toward the end of the week, my colleagues and I decide on a topic for the following week, and it's usually 1 or 2 new topics. I have the whole floor and combine presenting topics with engaging students in discussions, voicing their thoughts, games or activities like escape rooms, or them teaching me material. Just as students can learn from their peers or me, I use this opportunity to learn from students as they share more about their Czech culture/traditions, teach me new words, or correct my pronunciation after attempting to pronounce Czech from Google Translate.
Depending on the week, there may be class field trips such as art museums, ski trips, and tourist courses. As a Fulbright ETA in the Czech Republic, there may be Project Days in your assigned nest (individuals closest to you in your region) that another ETA may organize to host several ETA's and their mentors for students to interact with other Americans for ETA's to explore other regions and schools. 
In short, life as a Fulbright English Teaching Assistant means immersing oneself in and creating a community. It may be the first time a student or community member interacts with someone from the United States. We are like ambassadors promoting cultural exchange and being open to ideas.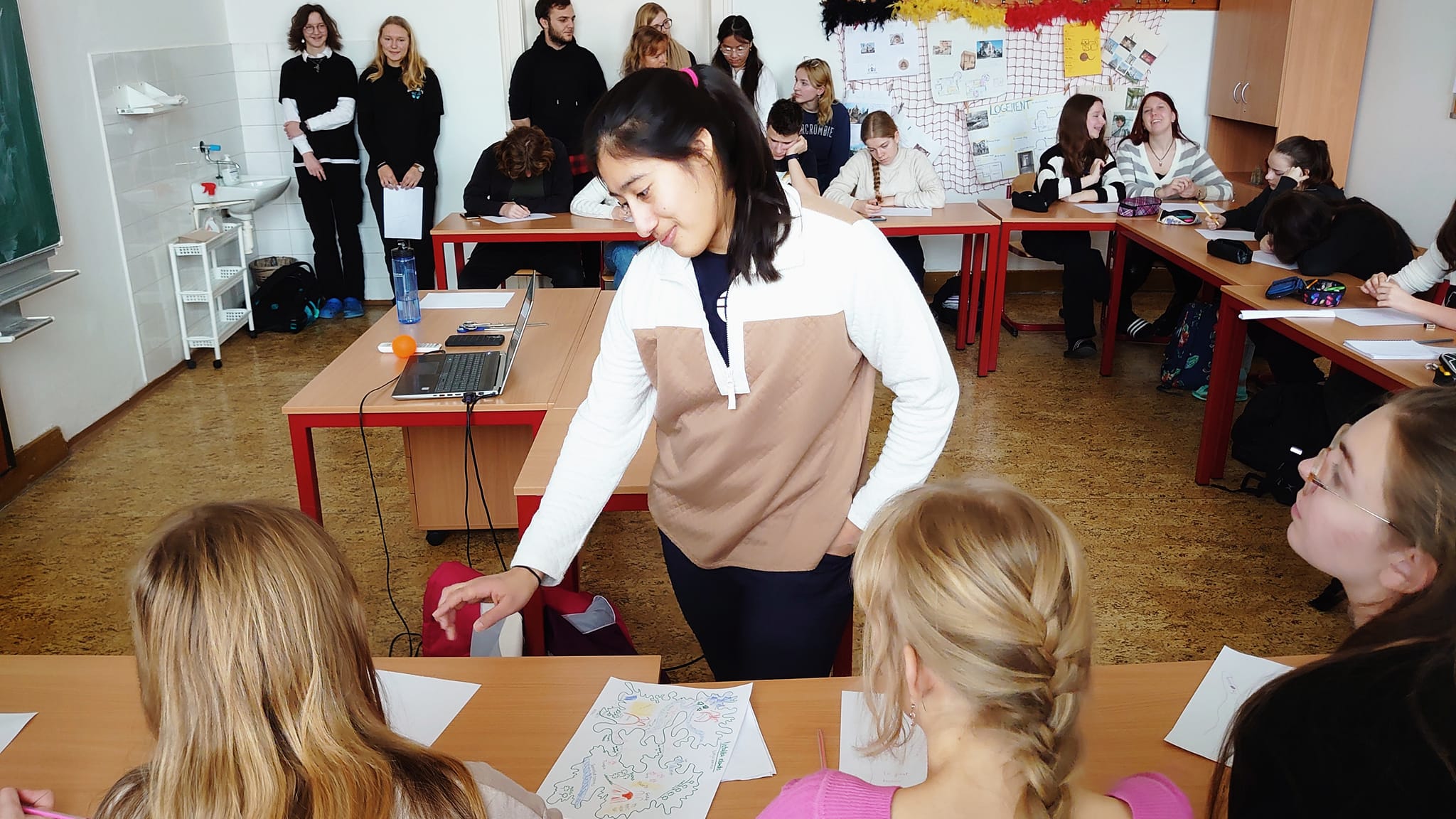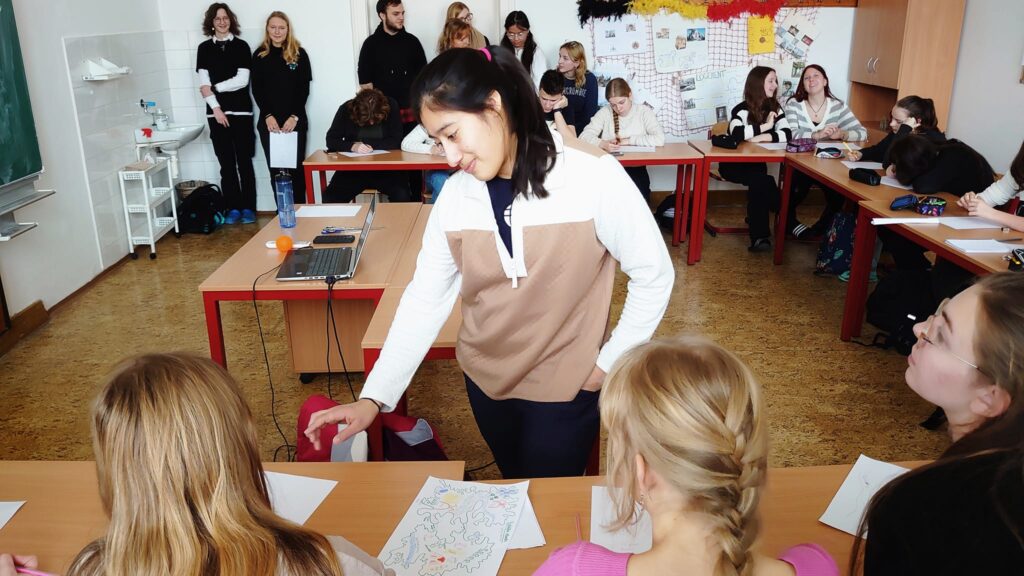 The Fulbright ETA places fellows in classrooms abroad where they assist local instructors and teach English. What have you enjoyed about your experience living and teaching in the Czech Republic?
I found teaching English in the Czech Republic very rewarding, from seeing students' confidence build to equally learning from them. I appreciate the work-life balance here, nature, and how each town or city has its character and is rich with history. My experiences in Jindřichův Hradec and Boskovice were both valuable and different.
Jindřichův
Hradec
Living in Jindřichův Hradec, I enjoyed building relationships with the individuals in the community. Another Fulbright ETA lived in this town, so he and his mentor connected me with some of their students and connections. For months, I joined a student and played on a middle-aged men's soccer team in Zirovnice. These individuals from the soccer team became like my second family. Although there was a language barrier with a few players, they genuinely cared about my well-being and made an effort to make me feel welcome by inviting me to team dinners, sports matches, etc. Through my teammates, I learned a lot about the history and Christmas traditions in the Czech Republic, such as cutting an apple or a golden pig.
Boskovice
Living in a smaller town, I got to know my students more. At the pedagogical school, students are creative and have various interests, from art to music and sports. Everyone looks out for each other, from the students to colleagues and administrators, and I feel supported as an individual and professional. Students are curious to learn about the United States or my roots, and they sometimes even pose questions I don't know the answer to. My experience is different each day, creating new and lasting memories.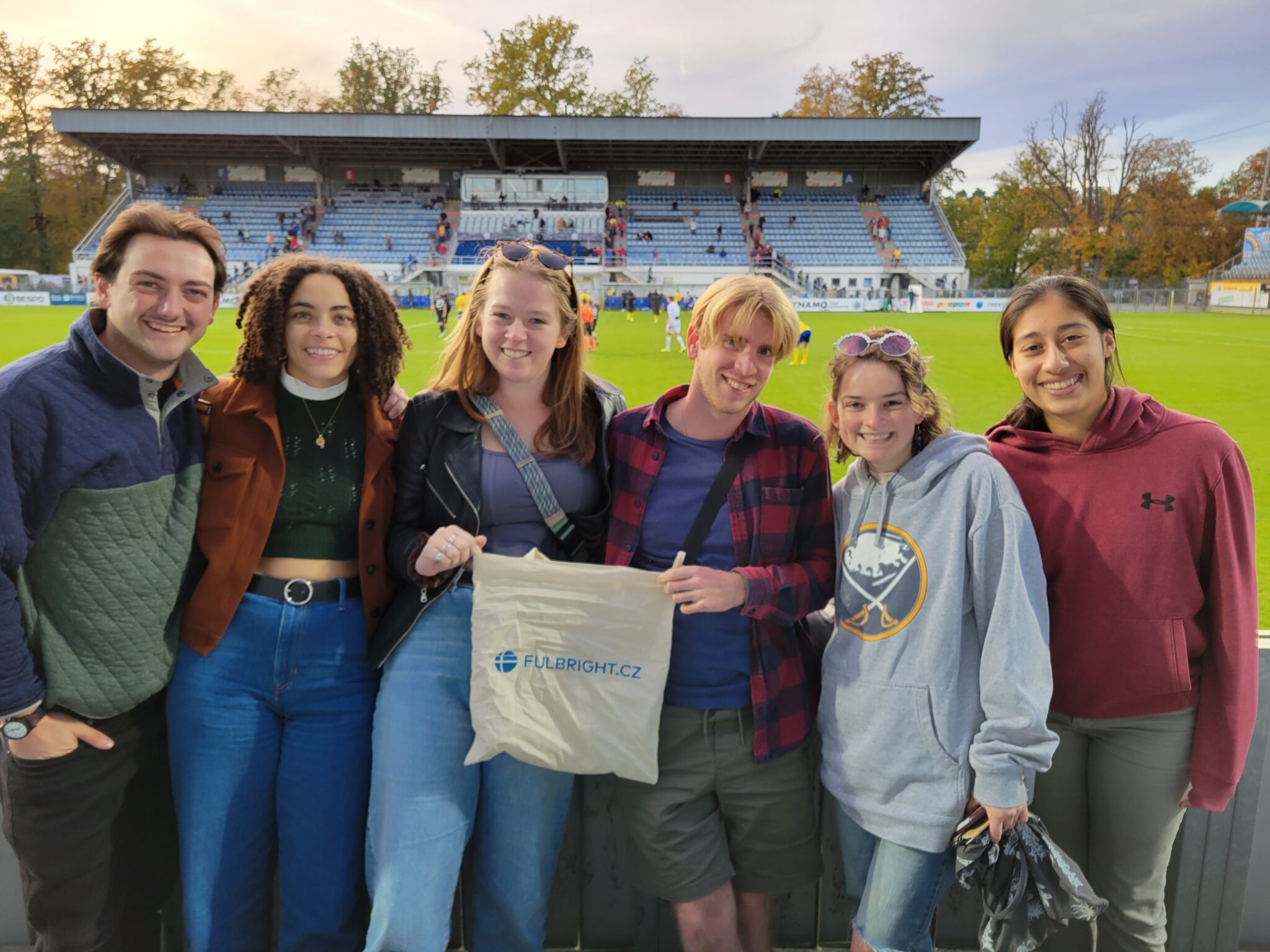 What advice do you have for others who apply for a Fulbright English Teaching Assistantship?
It's normal to feel nervous leading up to the experience. Try to set aside any "What if…?" thoughts so you can take things one step at a time and be open-minded throughout your experience. It may be initially challenging to adjust to a new culture, country, or even a new language, but be patient with yourself as you settle into your new community.
To adjust, aside from finding support within your cohort, find ways to grow as part of your community. What are things you enjoy doing back home? Be willing to try new things, such as being a regular at restaurants or grocery stores. Individuals will remember you because of how you greet them, attempt to speak the language and pick up after yourself. Some individuals will treat you like family. Finding a community strengthens that sense of belonging and creates long-lasting memories.
My last most significant piece of advice is to be proactive, advocate for yourself, and remember who you are. Change can be a good thing even if you change schools or communities. It will be a great experience!  As your Maturita students begin graduating, you will realize the challenges you faced were worth it. Believing in each student and smiling goes a long way toward students feeling more confident speaking English or empowered that their voices matter. Stay open-minded and embrace each moment.
Interested in applying for a Fulbright ETA? Bookmark the Fulbright ETA fellowship to your ProFellow account and read more of our interviews with Fulbright winners.
---
Magaly Cabrera-Ortiz is a 2022-2023 Fulbright English Teaching Assistant (ETA)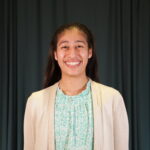 in the Czech Republic. She hails from Fairfax, Virginia, and initially attended James Madison University. She graduated from George Mason University in 2022 as a super senior, attaining a B.S. in Community Health with a concentration in Clinical Sciences and a minor in Bioengineering. She will be applying to medical school and aspires to become an orthopedic surgeon. She is experienced in education, coaching/sports, and healthcare setting.
© ProFellow LLC 2023, all rights reserved