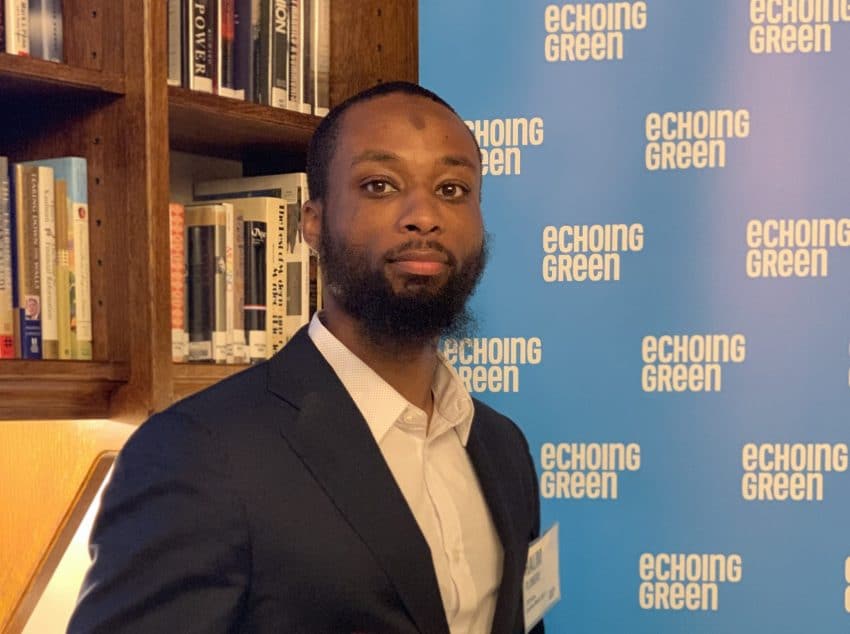 The Echoing Green Fellowship Black Male Achievement Fellowship was a two-year fellowship program that provides seed funding to a diverse group of the world's most promising social entrepreneurs. Fellows receive up to $90,000 in funding to launch new organizations, health insurance, and professional development stipends, access to Echoing Green's robust network (500+ alumni), leadership development opportunities, and one-to-one support and counseling. Applicants must be fluent in English, have an independent social entrepreneurship organization in the startup stage (2 years or less), and be committed full-time to their venture.
We talked to Halim Flowers, a current Echoing Green Black Male Achievement Fellow, to learn more about the program. While serving a life sentence in prison, he co-founded Unchained Media Collective, a production company and media arts collective that shares voices from inside the prison system to advocate for justice, healing, and redemption. Months after his release after 22 years in March 2019, Halim was awarded the Echoing Green fellowship. He told us about his fellowship experience so far and gave us some application tips.  
1. What inspired you to apply for the Echoing Green Black Male Achievement Fellowship? 
I applied for the Echoing Green fellowship while I was serving a life sentence. I co-founded Unchained Media Collective with Kristin Adair – a lawyer and filmmaker – in 2018, a year before my release. Kristin was a Halcyon Arts Lab fellow in 2017-2018, and she was informed by other Halcyon fellows and staff about the Echoing Green (EG) fellowship. Neither of us had heard about the EG fellowship before. We had just applied for the Creative Capital and WeWork fellowships and were denied. However, applying for those fellowships before EG helped us to fine-tune our application to EG.
With Echoing Green, we were seeking funding and access to social capital to further scale our company. We had read that Van Jones and Michelle Obama were Echoing Green fellows, so we felt that if we could be awarded what we were learning was a prestigious fellowship that it would help connect us to the resources that we would need to reach our short and long term goals.
2. What have been some of the most eye-opening moments during your fellowship? 
Thus far, the most dynamic experience for me with the Echoing Green fellowship is the support that they pour into me as an individual. EG really invests in the people before the business. They stress self-care and have chaplains and program managers that you can access at all times for help because they are keenly aware of how stressful it can be for some to operate a business tackling challenging social issues and systems that have been in place for hundreds of years.
For me, I was invited to the final round of the EG fellowship only after being released from prison one month prior after serving 22 years. The EG fellowship embraced me, accommodated the uniqueness of my having to travel with a GPS monitor on my ankle due to my recent release, and afforded me an equal opportunity to present our Unchained Media Collective vision to them. A lot of individuals and organizations talk about equality and inclusivity, but EG really actualizes what most people only organizations only speak about.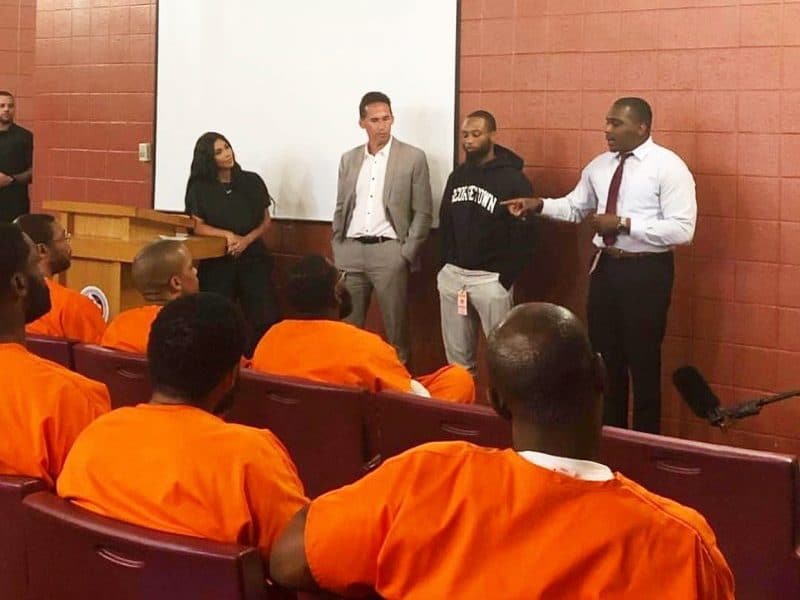 3. What tips would you give others applying to the Echoing Green Black Male Achievement Fellowship?
The greatest tip that I would give to someone applying for the EG fellowship is to apply for as many other fellowships as you can. Before we were awarded the EG fellowship we had applied for WeWork, Creative Capital, and Soros fellowships. We were denied for those and a few other ones, but the process of applying for many fellowships prepared us to perfect our pitch to Echoing Green. 
Through applying for multiple fellowships, when we were interviewed by judges and panels at EG, we understood our company thoroughly and what made our model scalable and most importantly unique. The main thing that the EG staff and alumni judges wanted to learn from our pitch was that we were knowledgeable about our company, that we were beginning with the end in mind, and what plan we had to actualize the short and long term goals for our venture. Furthermore, the interview process revealed to us our vulnerabilities about our model and the weaknesses and threats to our vision. The EG panel respects transparency and authenticity about your uncertainties and areas that you are certain where your plan is not strong. Honesty is respected because they really want to strengthen your weaknesses because they are fully invested in helping you as an individual remedy the social injustices that your company is setting out to conquer.
---
Halim A. Flowers was arrested at the age of 16 and sentenced as an adult to two life sentences in Washington, D.C. His experiences as a child in the adult prison system were filmed in the Emmy documentary 'Thug Life In D.C.' In the year of 2005, he started his own publishing company, SATO Communications, through which he has published 11 books. 
In 2018, he co-founded the social entrepreneurial media production company Unchained Media Collective with filmmaker Kristin Adair to disrupt mass incarceration with the stories of those that are directly impacted by the criminal justice system. On March 21, 2019, Halim was released from prison after serving 22 years. He is currently enrolled as a student at Georgetown University through its Prison and Justice Initiative. Since his release, he has become an Echoing Green Fellow and a Halcyon Arts Lab Fellow. He uses his writings, motivational speeches, and fitness routines to inspire people towards revolutionary love.
Interested in finding more fellowships like this? Sign up to discover and bookmark more than 2,400 professional and academic fellowships in the ProFellow database.
© Victoria Johnson 2019, all rights reserved