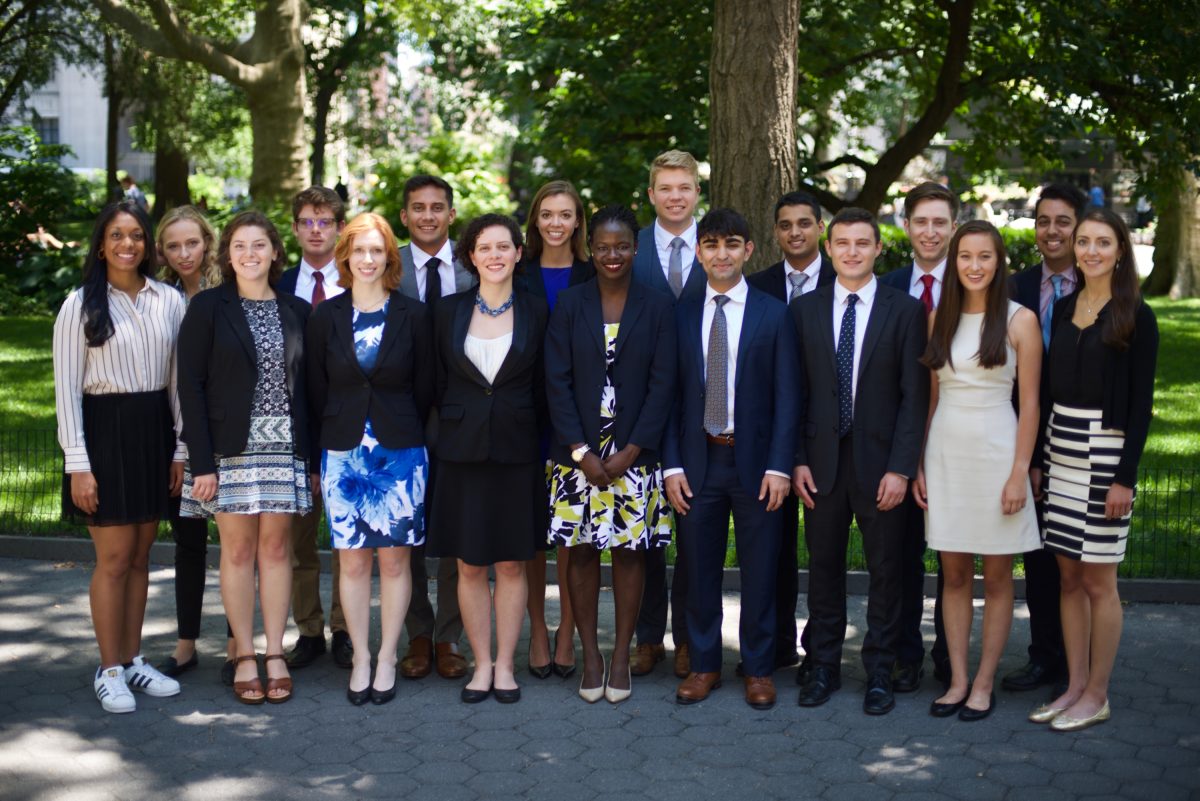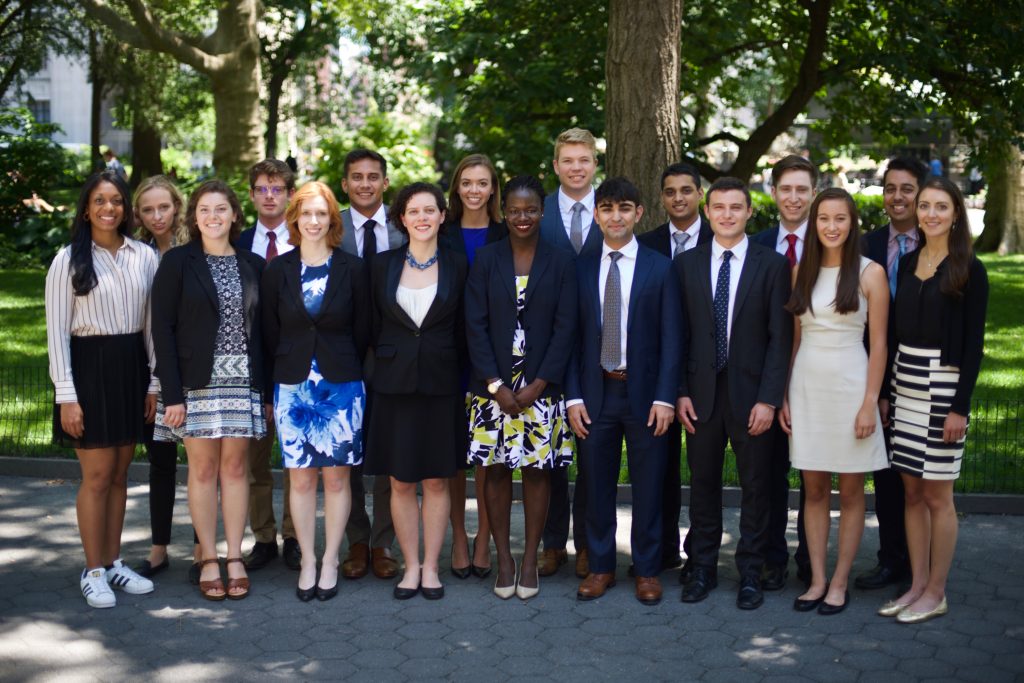 The Luce Scholars program brings an outstanding group of young Americans, age 30 and younger, to countries throughout Asia for a 13-month immersion experience. The mission of the program is to give these Americans, who have little to no exposure to Asia, the opportunity to come to know Asia intimately. The fellowship is experiential rather than academic in nature. A professional placement is individually arranged for each Scholar on the basis of his or her professional interests, background, and qualifications. Placements have included an architect's atelier in Tokyo, a public health program in Banda Aceh, a Gobi regional initiative in Ulaanbaatar, and a dance theatre in Kuala Lumpur, as just a few examples. The fellowship begins in late June with orientation in New York City, after which Scholars engage in intensive language study in their respective countries in July and August, before beginning their placements in September.
Luce Scholars come from diverse backgrounds, including the arts, journalism, international relations, law, and medicine (though not Asian Studies). Candidates are nominated by 75 participating colleges and universities by November 1 each year.
To learn more about this unique fellowship, we spoke with Elena Swartz, a current Luce Scholar in Nepal.
1. What inspired you to apply for the Luce Scholars Program?
After graduating from high school, I spent one year as a Corps Member with the AmeriCorps National Civilian Community Corps to learn more about myself and parts of society I knew very little about. I saw firsthand the devastation and slow recovery process from the 2005 hurricanes in the U.S. Gulf Coast and this eventually inspired me to apply to the Luce Scholars program to better understand disaster recovery in Asian countries.
In 2010, I studied abroad in South Africa where I learned about the importance of art and oral history to defining post-conflict societies. I returned in 2011 to complete my thesis research as a Mellon Mays Undergraduate Fellow. This experience taught me the importance of spending time intensely exploring one country over time to better understand my observations and reactions; another opportunity Luce provides.
I applied to Luce during the last year of my master's program where I studied international humanitarian aid, policy analysis, and program evaluation. My studies highlighted for me the importance of foreign aid workers and researchers working at the direction of locals in a country and I appreciated that Luce emphasized this as well. After two years of studying, I wanted to learn about these topics in a country that had recently experienced a natural disaster or armed conflict. I also wanted to better understand my identity as an American abroad and my motivations for my personal and professional goals. As I had hoped, the Luce Scholars program allows me to invest time and effort into my personal and professional growth with the support of my fellow scholars and dedicated program staff.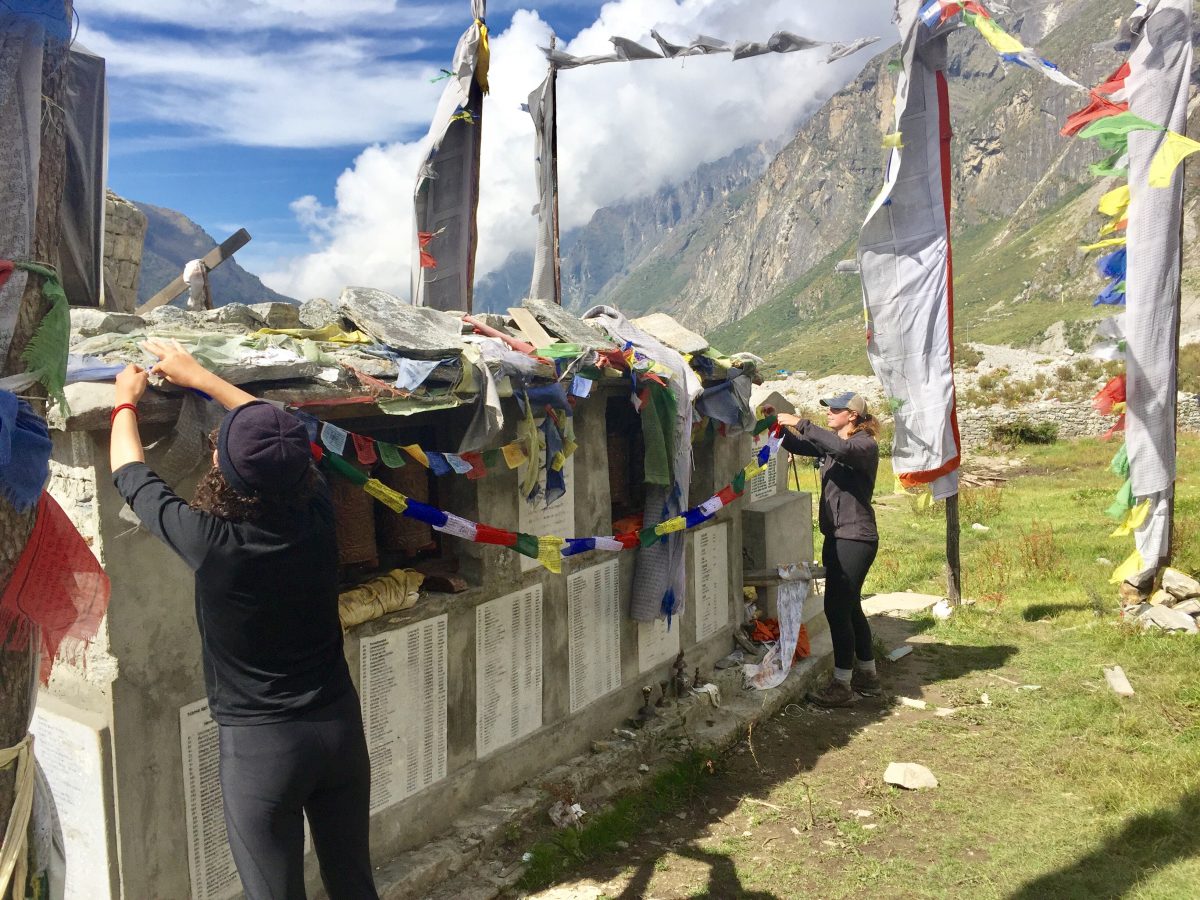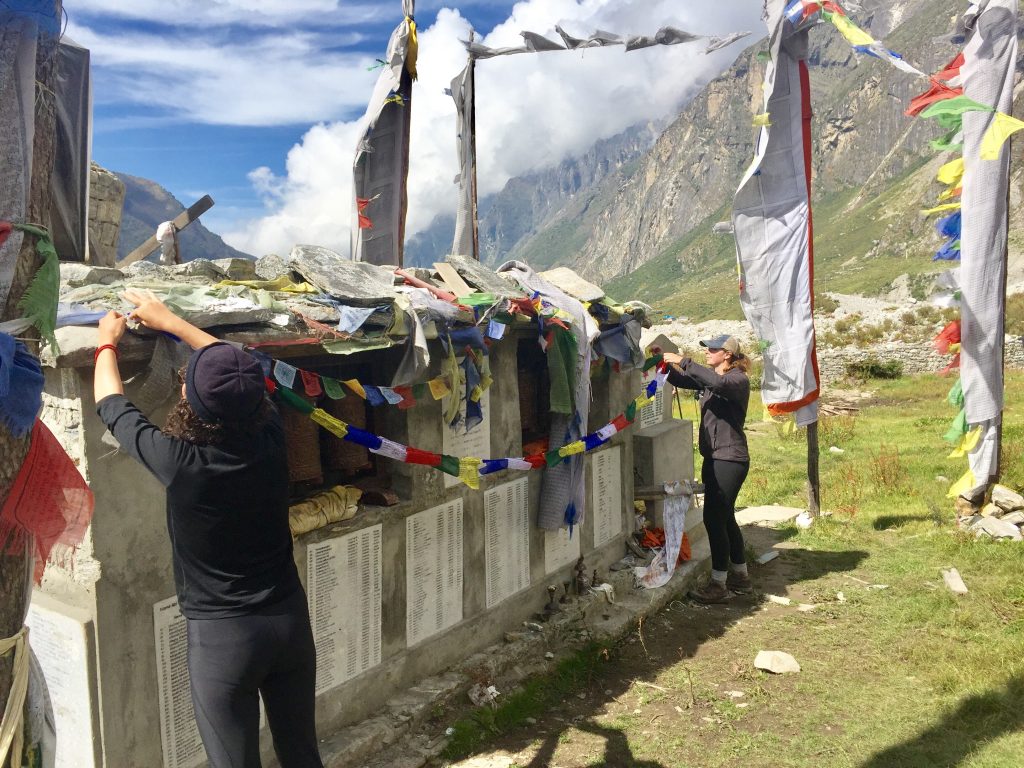 2. What have you enjoyed most about your fellowship so far?
While applying and later preparing for my Luce year, I often thought about its professional implications, but I did not expect the constant personal reflection and growth I am experiencing. I arrived in my host country, Nepal, in late June 2017 and spent my first two months learning Nepali and exploring as much of the Kathmandu Valley as I could. In September I began my work placement at the Democracy Resource Center-Nepal, a non-partisan non-profit Nepali NGO that observes and reports on Nepal's constitutional implementation and other national sociopolitical topics.
I appreciate that Luce emphasizes local language learning because my nascent Nepali skills have helped me connect with people, places, and historical context in more interesting and meaningful ways than I have experienced anywhere else outside the U.S. I am learning to be more patient with myself and others as I navigate surroundings, social cues, and professional cultural expectations. It has been invaluable to compare experiences and share coping strategies with my fellow Luce Scholars located around Asia and to consult with the seasoned Luce staff about new ways to challenge myself. It is rare for foreigners to work in Nepali human rights organizations so I am grateful for the insights this position affords me into management and research strategies in Nepal. I hope to bring these insights into future positions at international public-sector entities that work with local partner organizations. I am also grateful to my Nepali colleagues for teaching me so much about Nepal's sociopolitical climate in the midst of the historic 2017 elections.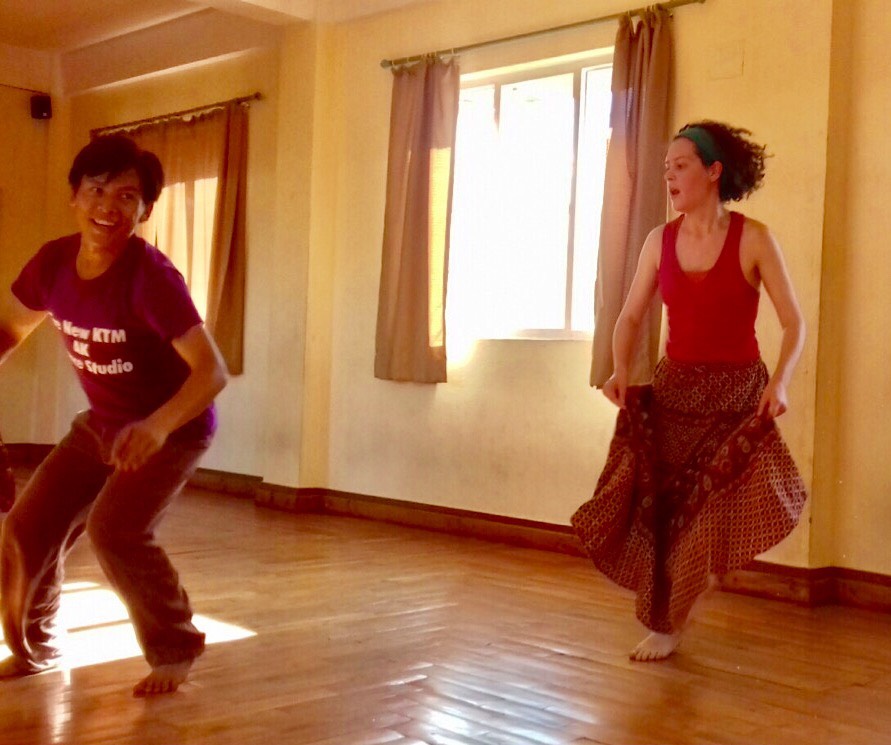 3. What tips would you give others applying for the Luce Scholars program?
One of the greatest advantages and challenges of the Luce is the high level of self-direction it expects from recipients. Though I have designed my own research and led teams in the past, I am still challenged at times to figure out how to react to situations that I have never experienced before; whether it is changing Nepali election guidelines that affected my organization or bargaining in Nepali for produce at shops. Applicants should consider past experiences that may have made them feel vulnerable or unsure and consider what helped them be successful or hindered their success.
Applicants should also consider why they want to spend a year learning about Asia and why this is the right time in their life to do so. Application processes differ across nominating institutions which submit the names of their applicants to the regional phase. Regional interviews are held in person or via Skype from which finalists are selected to attend in-person, daylong interviews with a panel of selectors. While this sounds (and may be) intimidating, I hope applicants will use the application process as a chance for deep self-reflection. I have applied for fellowships that I did not receive but the application processes helped me better define my interests and become more confident in articulating them. Luce presents an incredible opportunity for applicants to explore their own story and interrogate why that story prepares them to undertake a successful Luce year.
Elena Swartz has experienced the power of organizations working together to help communities all over the world and is driven to find creative solutions to complex project management and evaluation needs related to humanitarian conflict and natural disaster. She is particularly interested in the role of arts and culture in protecting and promoting human dignity during crisis. As a two-term AmeriCorps National Civilian Community Corps Member, Elena helped communities recover from Hurricane Katrina and Superstorm Sandy, in addition to working on community economic development projects. She received a BA with honors in Growth and Structure of Cities from Bryn Mawr College in 2012. Elena's passion for organizational improvement led to her master's degree pursuits at the University of Washington and her dedication to helping cross-sector entities, from small arts organizations in the U.S. to the United Nations Office of the High Commissioner for Human Rights.
---
Interested in applying? Bookmark the Luce Scholars Program to your ProFellow account.
© Victoria Johnson 2018, all rights reserved