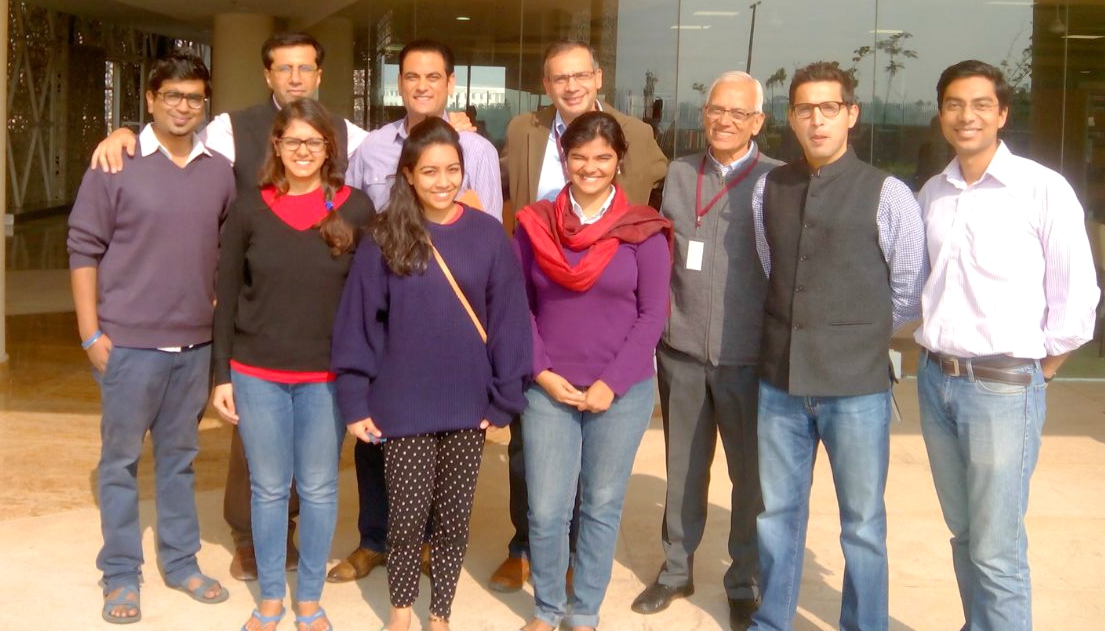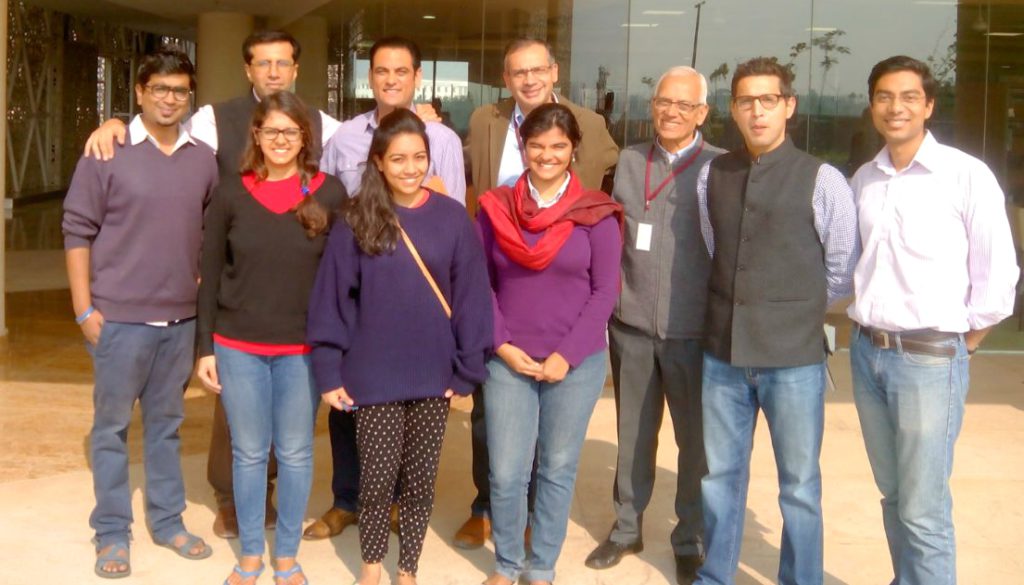 The Young India Fellowship is an exciting graduate fellowship providing funding each year for 300 of India's emerging leaders to participate in a one-year multidisciplinary postgraduate diploma program in Liberal Studies at Ashoka University in Haryana, India. The Young India Fellowship (YIF) is truly multinational in nature and is delivered in collaboration with the University of Pennsylvania, Yale University, Wellesley College, Carleton College, the University of California Berkeley, the University of Michigan, King's College London, Trinity College Dublin, and Sciences Po (Paris Institute of Political Studies). Coupling diverse academic study with real-world work experience opportunities through the unique Experiential Learning Module (ELM), the YIF aims to train future leaders to think critically about global issues while encouraging commitment to public service. The Young India Fellowship provides partial or full tuition, board, and lodging to promising Indian citizens under the age of 28.
To learn more about the exciting Young India Fellowship program, we spoke with Chaarvi Badani, a Young India Fellowship 2014-15 alumnus.
1. What inspired you to apply for the Young India Fellowship? 
In college, I had the good fortune of studying three subjects in my first two years, namely sociology, political science and economics, before choosing to focus on economics as my core interest in my third and final year. This experience made me realize that an interdisciplinary approach and a rounded exposure to various subjects is key to understanding and solving the complex problems of the world. In my final year, the placements season had begun, and there were some top-notch companies like D. E. Shaw, Dalberg, and McKinsey coming to campus for recruitments. While I did sit for most of the placements, something didn't fit. None of these professional options excited me as much as they should have. I believed that I had more to learn and explore academically before I stepped into the professional world. A master's degree wasn't the right option for me as I wanted my studies to be exploratory and broad at this juncture of my life. Then I came across the Young India Fellowship at Ashoka University.
The Young India Fellowship was a perfect fit for my professional and academic goals. It focussed on liberal arts with specific modules on a vast variety of subjects such as history, urban planning, political development, economics, philosophy, art appreciation, and mathematical reasoning. The factor that tied all of these courses together was that they didn't focus on the theoretical aspects of any of the subjects or rely on ancient textbooks and works. Instead, they aimed to show how liberal arts and thinking is a part of everyday life and exemplified how these subjects can be applied practically in professional situations. I was aware that to gain such exposure at the age of 21 was truly rare and if pursued individually, these courses would take me a lifetime to master. Additionally, these courses were taught by leading faculty from Harvard, Yale, the London School of Economics, the University of Pennsylvania, and many other universities. The fellowship also valued the fantastic concept of an Experiential Learning Module (ELM), which was an eight-month long internship. I thought this was a good way for me to dip my feet in the professional world and explore my many interests. I had hoped that the Young India Fellowship would add to my life what college and other experiences hadn't yet – perspective and breadth.
2. How has the Young India Fellowship experience influenced your current work?
Academically, the fellowship was truly challenging. Being an introvert, I was pushed out of my comfort zone and often worked in groups of 2 – 30 fellows. The submissions ranged from videos, skits, movies, articles, and research papers. It was creatively and academically rigorous. For me, however, the fellowship helped me find my calling and professional interests!
Before the fellowship, I had a deep interest in social work, handicrafts and arts. I had no idea where to start or how to pursue this passion. At the fellowship, I was deeply affected by the course titled "Political Economy of India's Development," taught by Dr. Mihir Shah. It focused on the real problems that the underserved communities of India are facing and how to address them on a policy-changing level. Dr. Mihir Shah, being a practitioner in the field of social development, teased out real life examples of the effect of policies on the poor and constantly argued for innovative solutions. The course challenged me to think beyond the conventional charities and government programs to address problems of mass poverty and lack of access to basic services that the majority of India's population face. As part of the ELM, I had the opportunity to co-found a start-up called Karmaara, which provided market-access to the traditional shoe-making community in Rajasthan and Delhi. This experience gave me insight into entrepreneurship and helped me understand the nuances of running a business first hand. It also shed light on the complexities of poverty in India and the various dimensions that go with it – lack of access to education, barriers to entry in a highly-skilled, competitive marketplace, and lack of access to finance and capital.
The insight I gained from participating in the ELM led me to think deeply about how I wanted to begin my professional journey and contribute to helping underserved communities. Thanks to the fellowship, I identified social entrepreneurship and development as key areas that I was passionate about. Villgro Innovations Foundation seemed like the perfect spot where all of my interests tied together. Villgro is India's only social enterprise incubator and it mentors, funds, and develops social enterprises in the field of education, healthcare and agriculture. At Villgro, I am exposed to the best innovations, cutting-edge technology and brightest solutions by some of India's finest entrepreneurs to create large-scale impact.
I believe my experience with the Young India Fellowship speaks to its true power. A single course, a single interaction over dinner can help you understand aspects of yourself and change your life!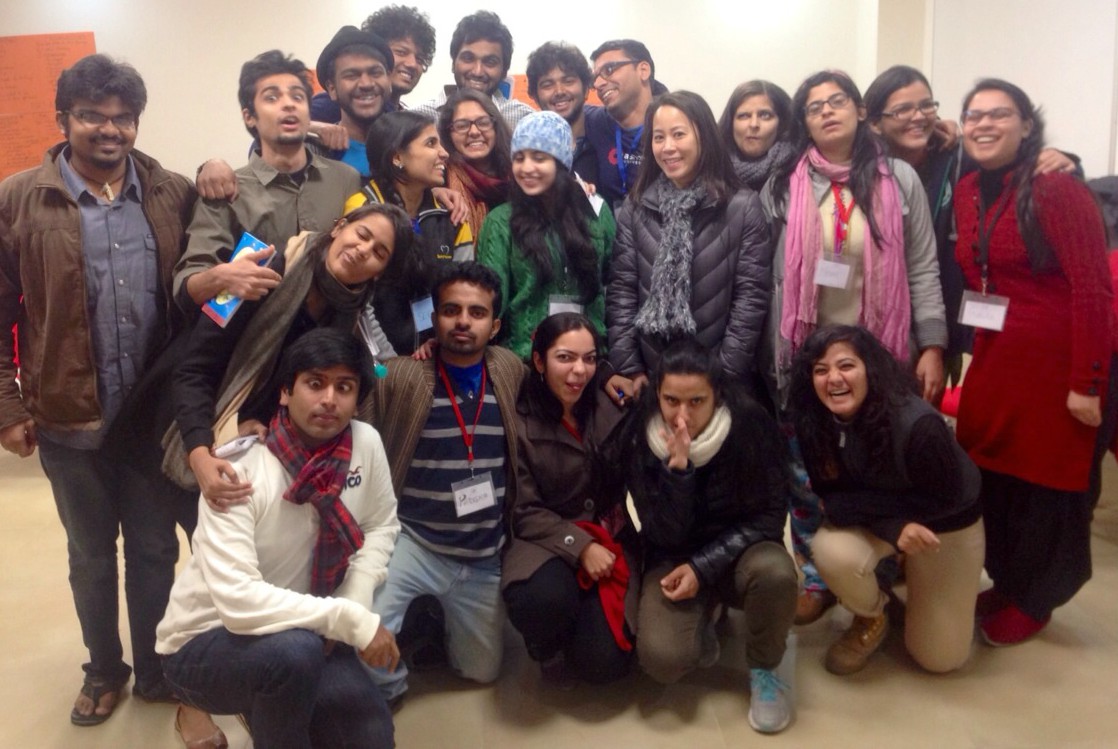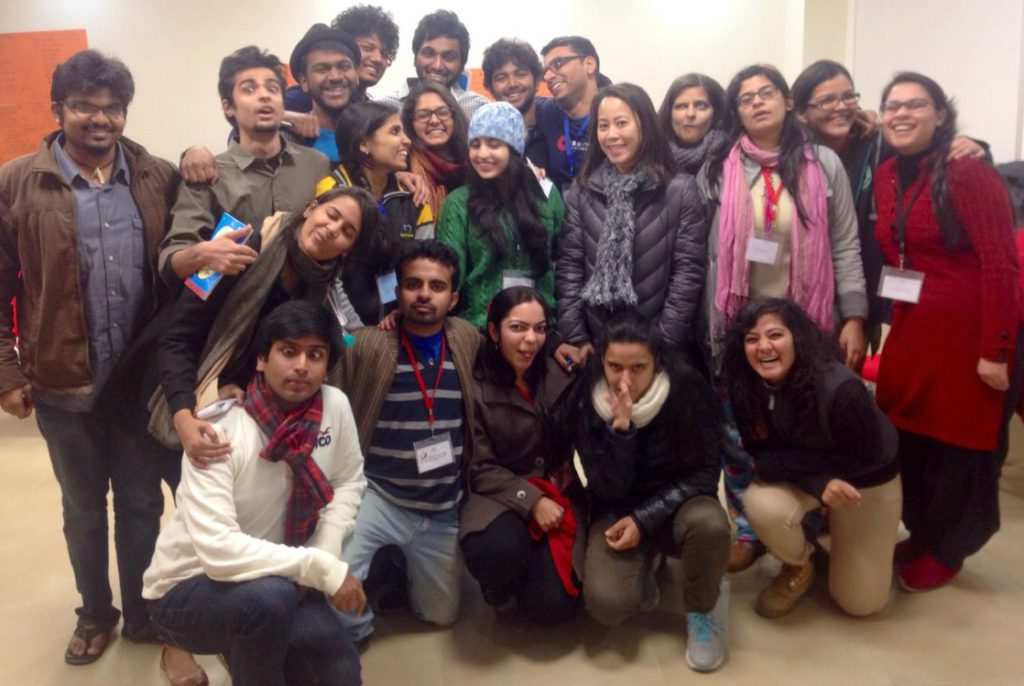 3. What tips would you give others applying to the Young India Fellowship?  
There is no cookie-cutter candidate or formula to get into the Young India Fellowship. The biggest unique selling point of the fellowship is its fellows. The selection committee picks the best of the brightest applicants from varied backgrounds to be a part of the fellowship. They want to be able to identify a future leader of India in you. They want to see passion, creativity and spark.
The application process, in my time, was an application form and an in-person interview. Often, the application interview itself can be a self-exploratory process! The interview didn't test me on current affairs or general knowledge; only my application, passions, and hobbies. My interview was a free-flowing conversation. We touched various topics such as religion, my beliefs, my opinions on subsidies, impact and of course, why I wanted to be involved with the YIF, which was the most crucial part of the interview. I believe my application stood out because I was truly excited about the level of knowledge that the fellowship offered. Looking at their website, the breadth of the coursework was mind-blowing to me, and I was sure that I would gain from it. In short, I had identified my specific reason to apply to the fellowship.
My biggest advice to anyone applying to the Young India Fellowship is to be honest about who you are, what you want to achieve, and why you want to be a part of the Young India Fellowship. If you are applying for the Young India Fellowship, it is critical that the courses, faculty and knowledge excite you! Truly, the fellowship selection committee will look at you as a whole being with multiple facets – not as a product of your grades and your work experience. And that's the beauty of it!
Chaarvi Badani is a 23-year-old professional working in the field of social impact, development, incubation, and entrepreneurship. She currently works at Villgro Innovations Foundation, India's first social enterprise incubator, where she is part of the Fundraising and Donor Relations Team. She obtained her Bachelor of Arts in Economics (with honors) from Christ University in Bangalore.
© Victoria Johnson 2016, all rights reserved.