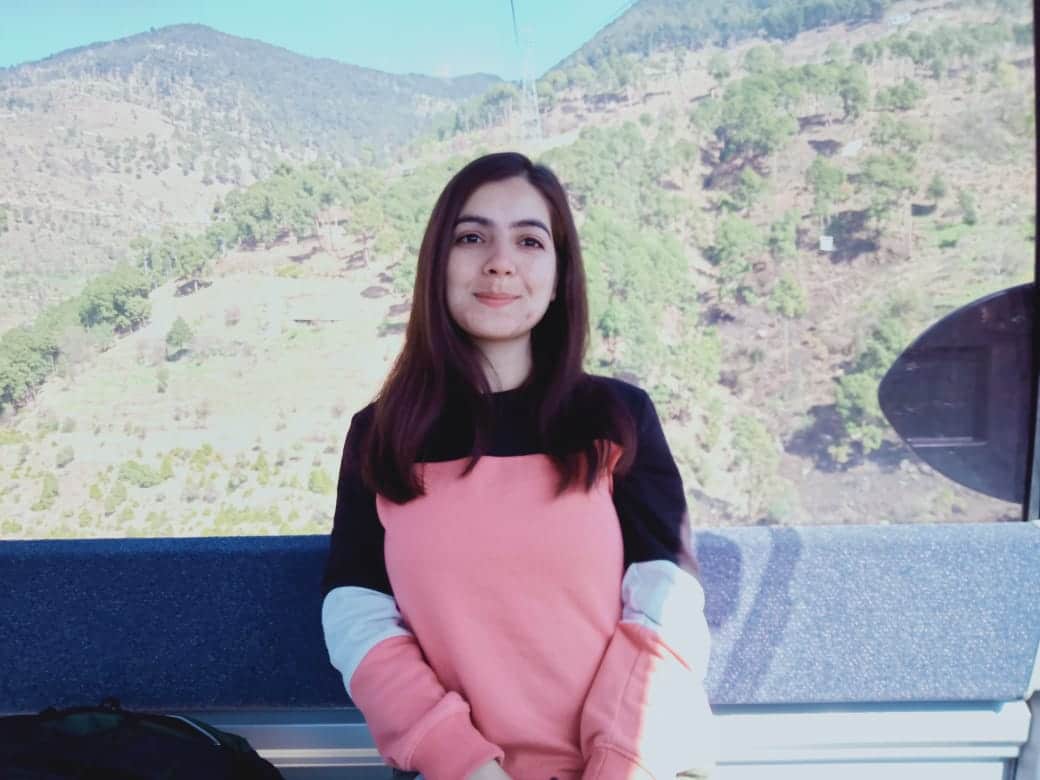 The Sustainable India Finance Facility Research Fellowship offers an opportunity to work on sustainability-related projects and interact with stakeholders from the public and private sectors. Each Fellow is assigned a specific focus area in either conservation, strategic communications, biodiversity, energy, subsidies, market off-take, innovative finance or agriculture. Applicants must be enrolled in a degree program in a graduate school (second university degree or higher) at the time of application and during the Fellowship or have just completed a graduate or higher-level academic program. Fellows receive a monthly stipend of INR 40,000 and all Fellowships are for a period of 12 months.
We talked to Sonia Sharma, a 2019-2020 Sustainable India Finance Facility Research Fellow, to learn more about the program and get some application tips.  
1. What inspired you to apply for the Sustainable India Finance Facility Research Fellowship? 
I come from a small city called Jammu, which is in the northernmost province of India. It is surrounded by mountains, rivers, and forests, which have always filled my heart with a sense of awe, and slowly, as I grew up, this sense of amazement turned into curiosity. This curiosity brought me to Nalanda University to pursue my Master's in Ecology and Environment Studies where I investigated the sustainability aspects of "Zero Budget Natural Farming (ZBNF)," an alternative, climate-resilient agriculture system gaining popularity in India, which became my dissertation work. After my Master's, I was looking forward to an opportunity to further develop expertise in the niche area of environmental sustainability. Instead of doing a job right away, I wanted to start my career with a fellowship, as I believed a fellowship would give a sense of freedom in work with the right degree of mentorship.
When I came across the Sustainable India Finance Facility fellowship (SIFFF), I got excited because getting selected for it meant I would get me a chance to continue my work on ZBNF under a state government-led project, which is one of its kind, as Andhra Pradesh is one of the pioneer states (another is Sikkim in the northeast part of India, which is dedicated to organic farming) introducing a change at the grassroots level by introducing farmers to natural farming. Also, because SIFFF happens to be a collaboration among the UN Environment, World Agroforestry Centre and BNP Paribas, I was looking forward to working on sustainable agriculture under a state-led program as a part of this prestigious collaboration, which would not only supplement my career growth but also give me firsthand experience working as a part of organizations of international repute. Alongside these primary reasons, I must say that another bonus point was that the SIFF Fellowship makes sure that a fellow could lead a decent quality life during the fellowship period by providing good monetary support.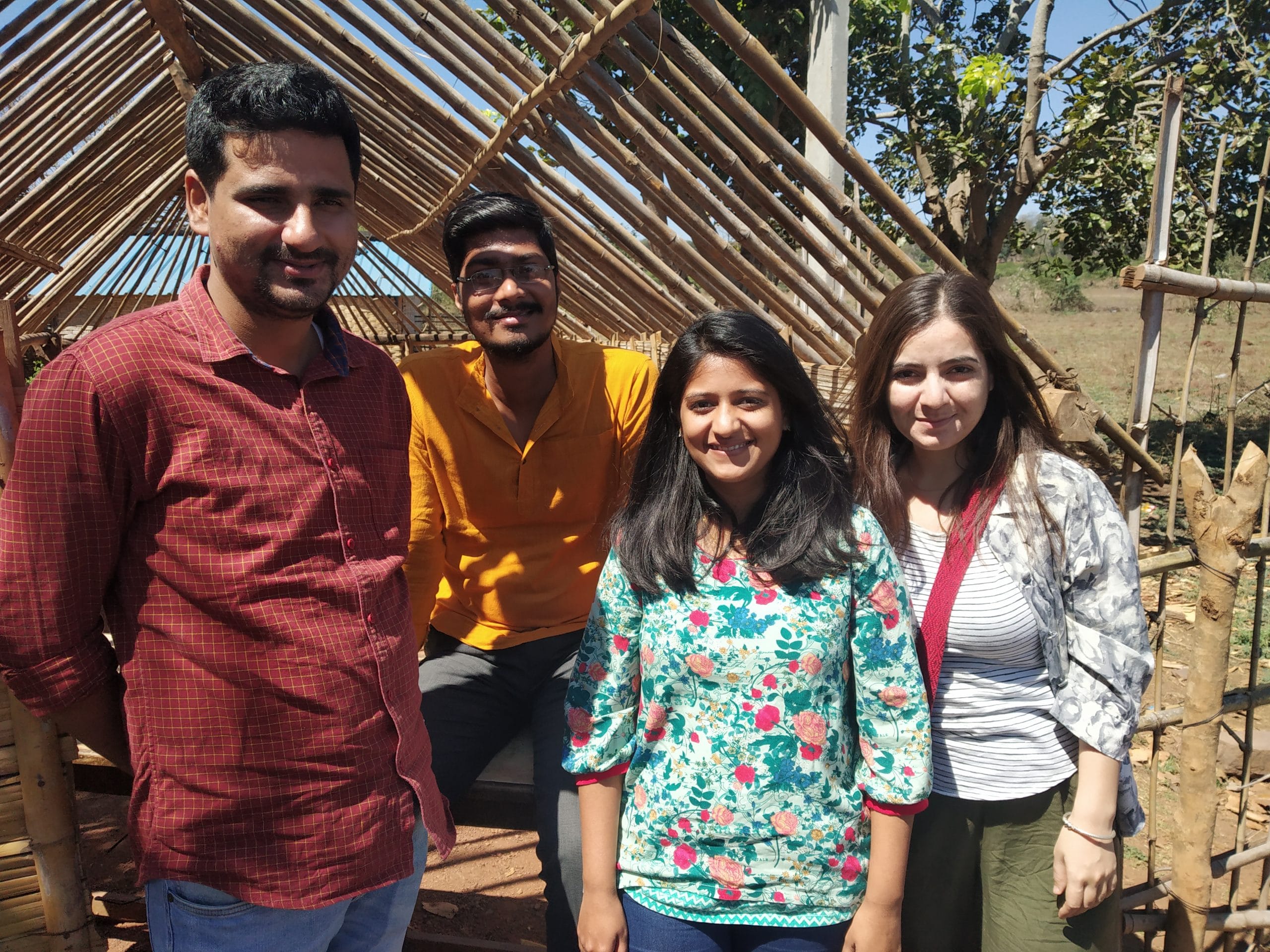 2. What have been some of the most eye-opening moments during your fellowship? 
The SIFFF is unique when it comes to functioning; we, as fellows, were given an opportunity to live with the natural farming farmers (associated with the program) in the villages as a part of incubation so that we could understand the ground realities and choose a topic for our research project accordingly (based on our interest and expertise). Being a non-Telugu speaker (Telugu is the native language of the state), it first seemed like a challenge, but once in the field, I got a chance to understand the point of view of people not just as farmers in a vacuum but their social and philosophical context, dreams and aspirations. As I spent more and more time in the field with farmers, I started gaining insights into their reasoning which further answered questions, like why they choose natural farming over conventional agricultural systems, and what farm productivity risks are associated with agrochemicals and soil health, etc. While I had read and had initial experience with these outlooks, a year-long experience with SIFFF brought me to a much more refined stance than before. 
It was both challenging as well as inspiring as along with the major project where I was trying to analyze the correlations and combinations ideal for productivity for three important crops in the state –  i.e paddy, groundnut and millet in three distinct geographies – I was providing support to the Monitoring and Evaluation (M&E) team as well other departments for other regular tasks. As a part of the M&E team, I learnt and worked to make sure that field-level monitoring and data collection processes were improved.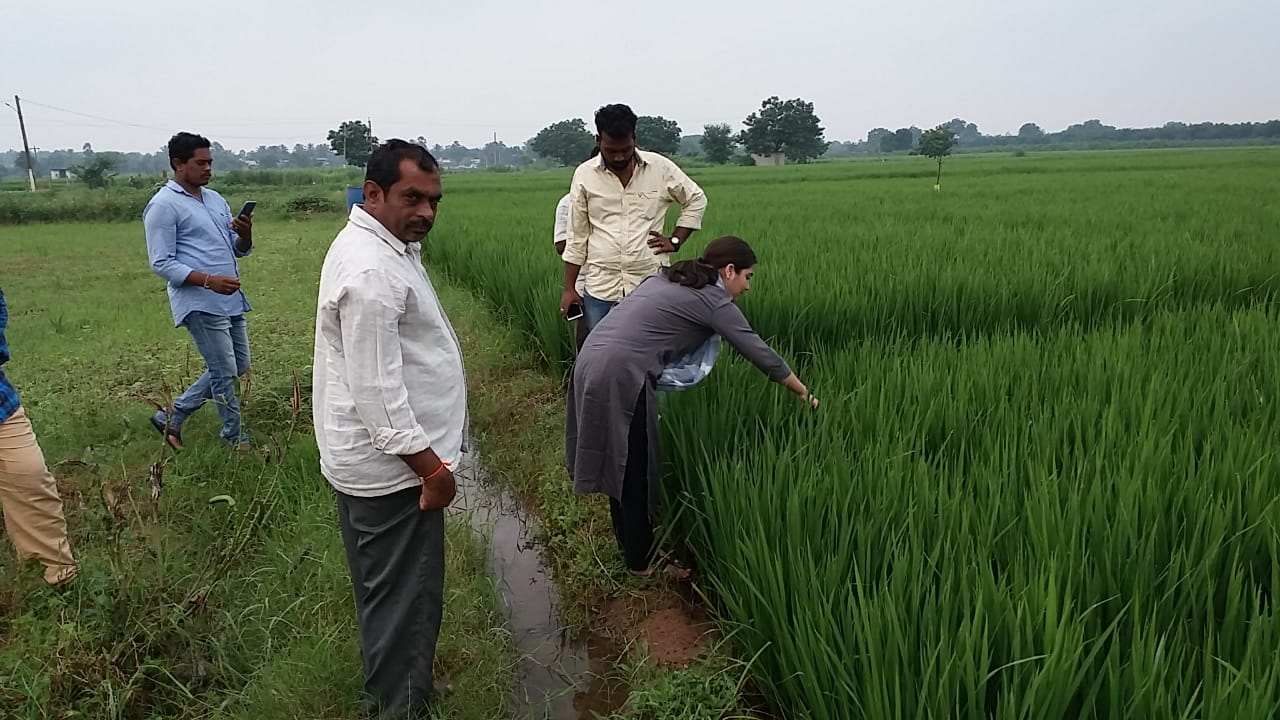 Society and environment are closely interlinked, and that's what I studied as an interdisciplinary student, but it was during my fellowship that I learnt how an enhanced understanding of the science behind farm activities made even illiterate farmers in the most rural area more efficient in managing their farms without any expensive agrochemicals. I interacted with both natural farming farmers and conventional farmers (who continued agrochemical use) in the same area. These interactions brought me to more questions and an enhanced capacity to build the connection between decision making and factors like social conditioning, risk-taking capabilities and personal experiences, etc. Out of all, the most shocking revelation was that many farmers personally show a tendency to not use agrochemicals and fail to do so due to the vicious cycle of debt they are stuck in owing to buying the expensive chemicals. 
Also, during my fellowship period, I got a chance to attend various national and international level workshops and lectures revolving around sustainable agriculture. During one such workshop, I happened to meet & listen to a climate scientist and microbiologist Walter Jehne and Ecology of Care book author Didi Persehouse who took us further into concepts like soil carbon sponge and the inter-relations between biological life support systems of water and carbon. Such workshops showed us how technical, scientific information or concepts can be introduced in the simplest form so that all could understand them.
One year as a SIFF fellow not only provided me with required professional experience but also opened up doors for further investigations in the area of sustainable agriculture and environmental sustainability, in general.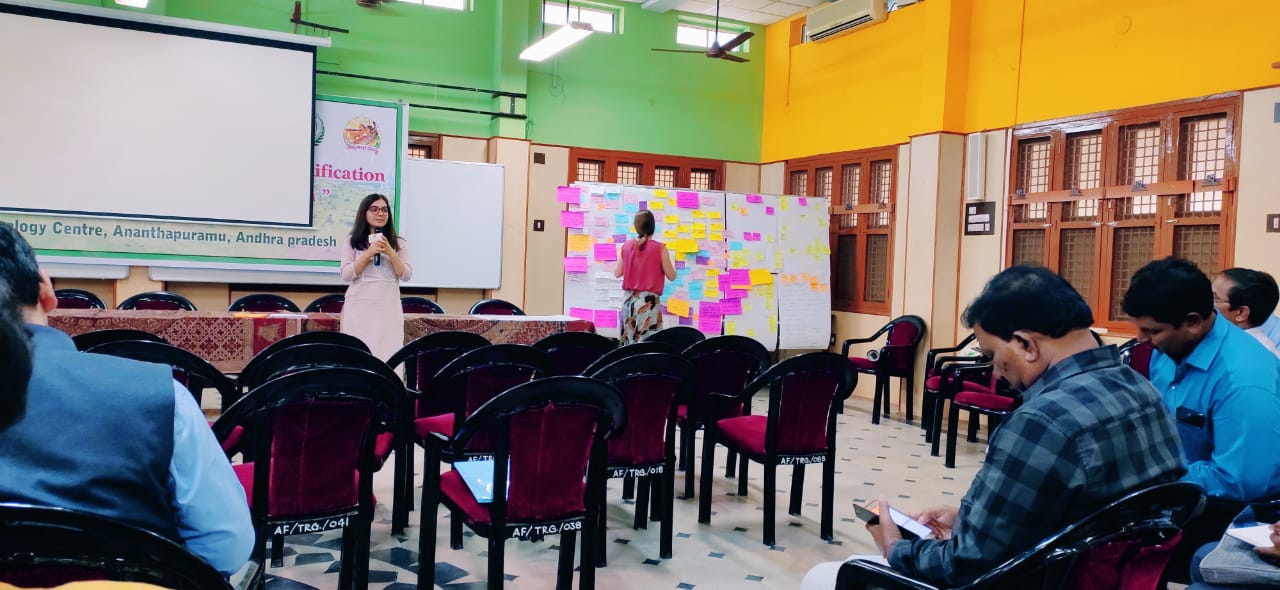 3. What tips would you give others applying to the Sustainable India Finance Facility Research Fellowship Fellowship?
My advice to SIFF Fellowship applicants would be that this fellowship is the right place for those who are keen to further develop their expertise by working on their own projects in the field of natural farming (for now SIFFF's main project is in sustainable agriculture but they have other fields as well ). It does not matter which niche area you are interested in as long as your skills/expertise add value to the project. 
As SIFFF takes application throughout the year on a rotational basis, I would suggest those applying for a fellowship to submit their applications stating how they can contribute to the project as soon as possible. In my personal experience, I submitted my CV and statement of purpose, which explained why I am interested in the fellowship and how my previous work experience makes me apt for the role. 
The interview stage is more of an assessment of what you state in the personal statement. I suggest the applicant be truthful while writing. If your earlier experiences or study-background do not go well with the niche area you have applied for, just state your interest and the reasons why you want to be the part of this fellowship, and use the interview as an opportunity to pitch these further. I shared about my interest in sustainable agriculture, how this fellowship would be a platform for me to continue my research interest in sustainable agriculture and how I cannot only learn but also leverage my previous work experience to give back to the program.
In my interview, I was asked to share my previous research experience and, as I had already done research work on sustainable agriculture, it was easier for me to present my case in the context of the fellowship niche area I had applied for. But I would advise again, do not be discouraged if you have no previous work/research experience exactly echoing with the theme you have applied to or are interested to apply. What matters the most is your interest, a research-oriented mind, an interest in working in dynamic settings and, above all, a clear idea of how your skills can contribute to the program, whether you are a good social scientist, agronomist, engineer or a social media expert. For instance, my batch of fellows came from diverse streams like engineering, environmental science, soil science, social science, public health and media. The youngest fellow was 24 whereas the eldest one was over 50 years in age. What was common amongst them was the spirit and clarity of mind to use their respective skills and experience to not just gain from the fellowship but to contribute to the program.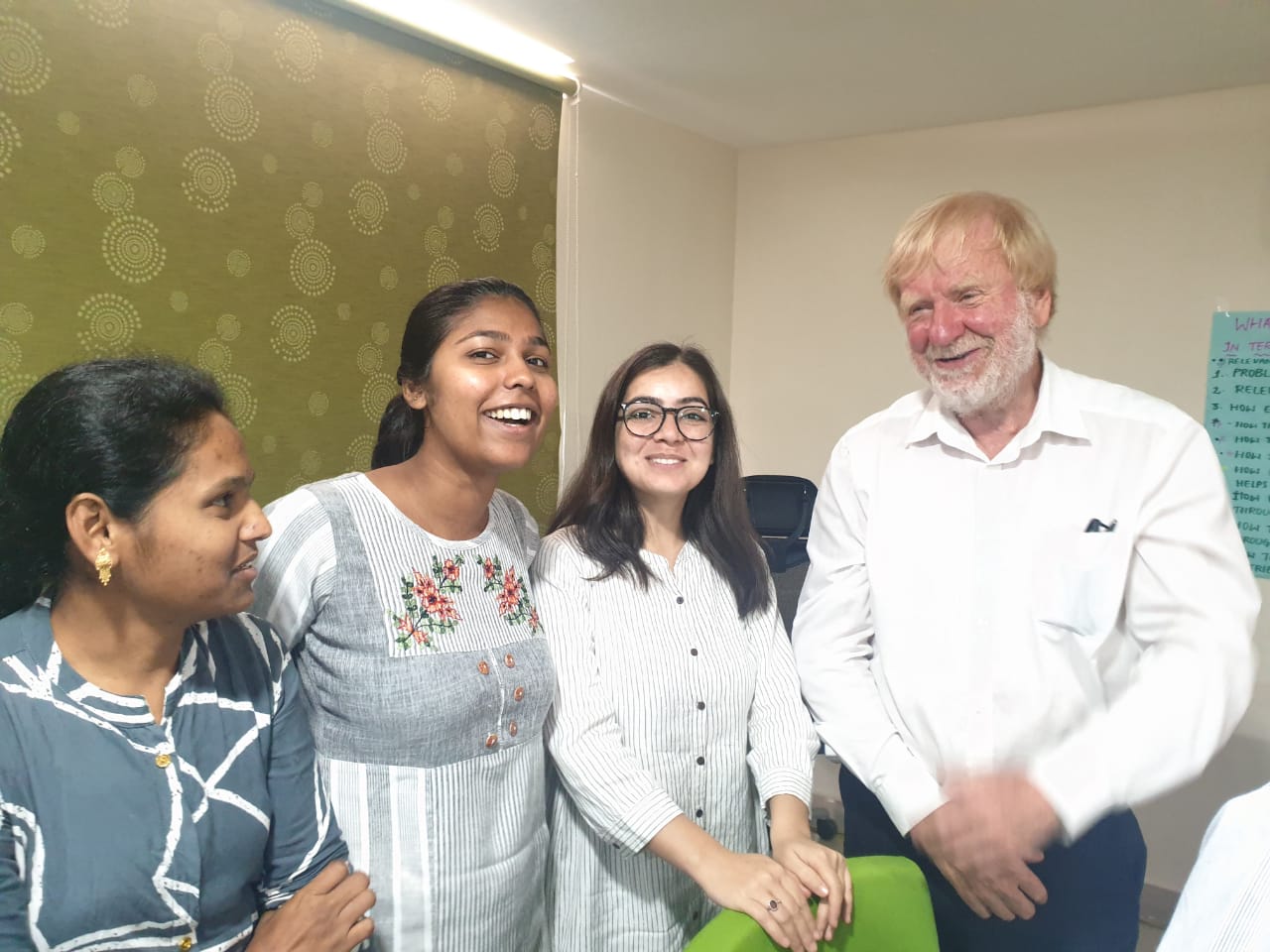 Sonia Sharma is an aspiring development professional from Jammu, India with a heart of conservationist and life motto "Believe in Believing". She has recently completed a fellowship at 'Sustainable India Finance Facility' in Guntur, where they are supporting the Government of Andhra Pradesh's project 'Zero Budget Natural Farming'. Previously she has worked with Development Solutions, Wildlife Institute of India-Dehradun, World Wide Fund- Jammu, Nalanda University, and Centre for Environment and Education on projects across the environment, wildlife conservation and communication. She has completed her M.Sc in Ecology and Environment Studies from Nalanda University and her dissertation was "Zero Budget Natural Farming – Is it Sustainable?" The study involved fieldwork in Maharashtra with ZBNF pioneer Mr. Subhash Palekar and farmers.
© Victoria Johnson 2020, all rights reserved