Gaining hands-on experience in health sciences while furthering your education in the field, will help students on skills to become well-rounded professionals. Merrimack College offers a fellowship opportunity with unparalleled professional experience in the Health Sciences. 
The Health Science Graduate Fellowship at Merrimack College provides funds for 50%-100% of a Master's degree tuition and provides a part-time work placement to gain hands-on experience. The fellowship includes opportunities focused on areas including Athletics Administration, Health Promotion and Public Health, and Strength and Conditioning. 
We spoke with Ashley Hall, an alumna of the Health Science Graduate Fellowship Program who studied Health and Wellness Management, and Madeline Cushing, a current Health Science Graduate Fellow studying Exercise and Sport Science. Both of these fellows gained the opportunity to work in prestigious healthcare facilities and research institutions in Boston. 
Tell us about your background and professional journey. What led you to the Health Sciences Graduate Fellowship at Merrimack College?
Madeline Cushing: I come from a small town in Northern Vermont, and lived within the Merrimack College community for the past four years. I earned a Bachelor of Science in Health Science in three years, and I had many opportunities to further my education as well as my professional career. Some of my achievements during undergrad included assistant teaching, conducting directed research, interning at an outpatient pediatric occupational therapy clinic (150 hours), and accepting an invitation to the National Society of Leadership and Success (NSLS). 
Since I graduated with a BS in three years, staying for one more year to earn a Master of Science seemed like a great opportunity to further my professional career. Merrimack does a phenomenal job of making it possible for students to obtain a fellowship opportunity if they are so inclined, and honestly, the fellowship program is the reason why I chose to stick around. Working with a world-renowned program like Spaulding Rehab is so unique, and has since provided me with first-hand experiences that set me apart from many other individuals entering the field of rehabilitation.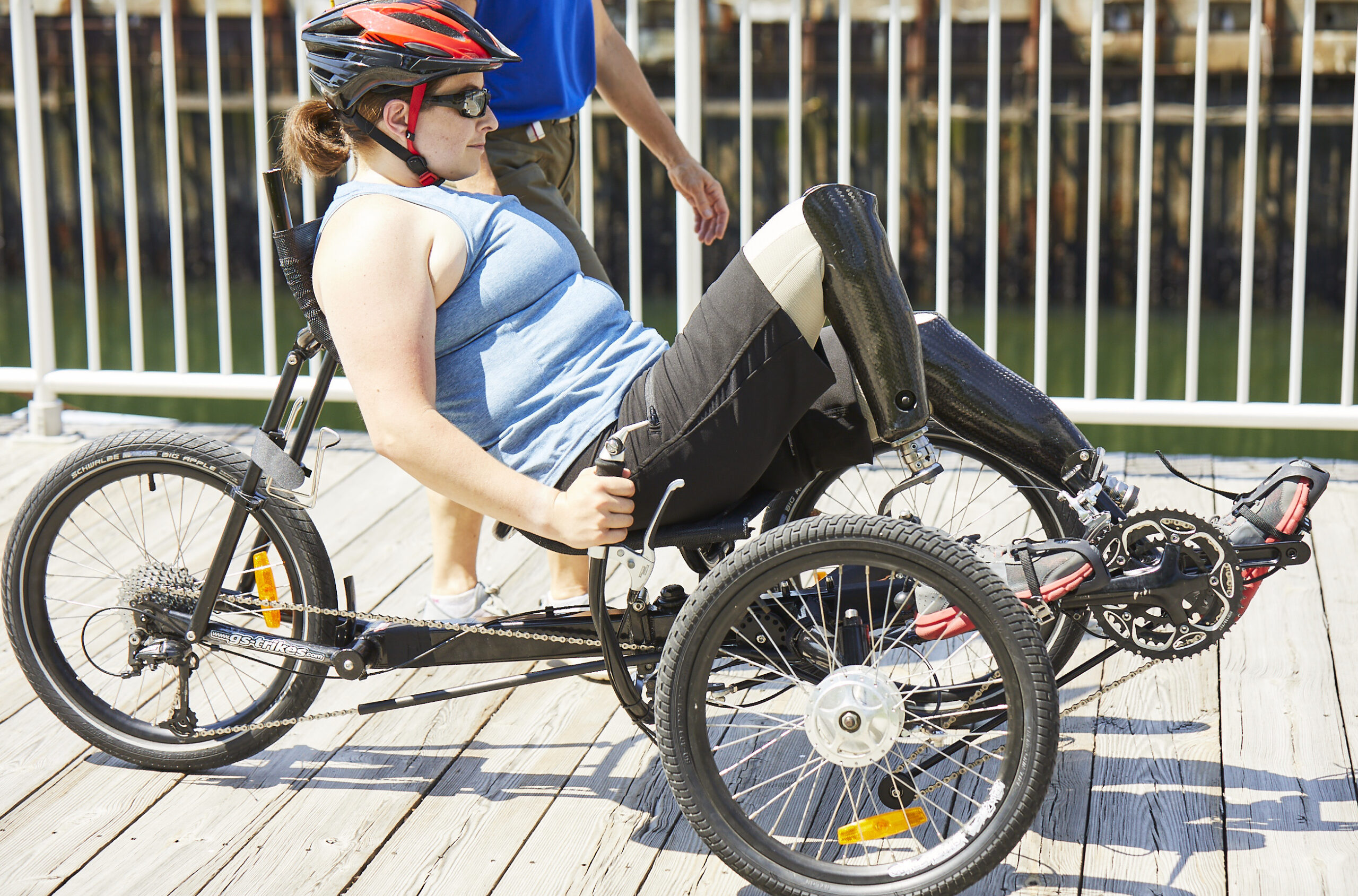 Ashley Hall: After receiving my Bachelor of Science in Public Health, I knew I wanted to further my knowledge of health sciences in order to achieve my goals. I had a conversation with a friend who finished her undergraduate degree at Merrimack and was also about to start a Health Sciences Graduate Fellowship at Merrimack. After talking with her I set up a meeting with the Health Sciences Graduate School team, and I immediately knew it was the right choice for me. The way the faculty and staff welcomed me into the school and the opportunities they informed me about confirmed my choice. Specifically, what drew me to the fellowship was the opportunity to take what I learned in the classroom into the real world through research and application while being mentored by staff which helped prepare me for the workforce upon graduation. 
Can you describe what a week in the life of a Health Sciences Graduate Fellow is like? 
Madeline Cushing: It varies a lot! I generally complete 15-20 hours with my fellowship site, and since the program I work with is always shifting due to the seasons and availability of partner sites, I need to stay flexible. Currently, I commute to Boston, MA from the North Shore once a week, to Everett, MA once a week, and then meet up with my SASC coworkers at external YMCA sites one day per week (3 days total). This has shifted with the seasons since my fellowship site follows the New England weather patterns! For example, from August until early October I was in the city 2-3 days per week working with kayaking and outdoor cycling programs. Right now, we are shifting to indoor winter activities, so I am playing indoor golf and pickleball, sled hockey, and helping with spin classes (and soon I will be meeting my peers up on the mountain to ski). Personally, I love the flexibility of my schedule. It gives my life some variance, both in terms of my day-to-day schedule and who I am connecting with. I am also so fortunate to have mentors who are understanding of my academic schedule. 
In terms of my life as a graduate student, I am taking 4 classes which meet one day a week for a 4-hour period. I also spend a lot of time completing homework and assignments! I am also a paid teaching assistant for an undergraduate class, and I have 2 additional part-time jobs. Overall it kind of goes without saying that I have mastered my time management skills! 
Ashley Hall: Graduate-level classes are once a week, leaving many of your days open for homework and studying as well as fellowship hours. Typically, I spent Mondays doing homework for the courses I was enrolled in (readings, assignments, projects). I had classes Tuesday-Thursday and had regular meetings with my fellowship advisor. On Fridays, I was on site doing my fellowship experience with supervision and guidance from my advisor. The Health Sciences Graduate Fellow team also does a great job providing opportunities outside of the classroom for both professional development and meeting your peers. There were frequent workshops such as resume building, interview practice, etc. as well as social events like coffee chats and luncheons to meet other students and faculty.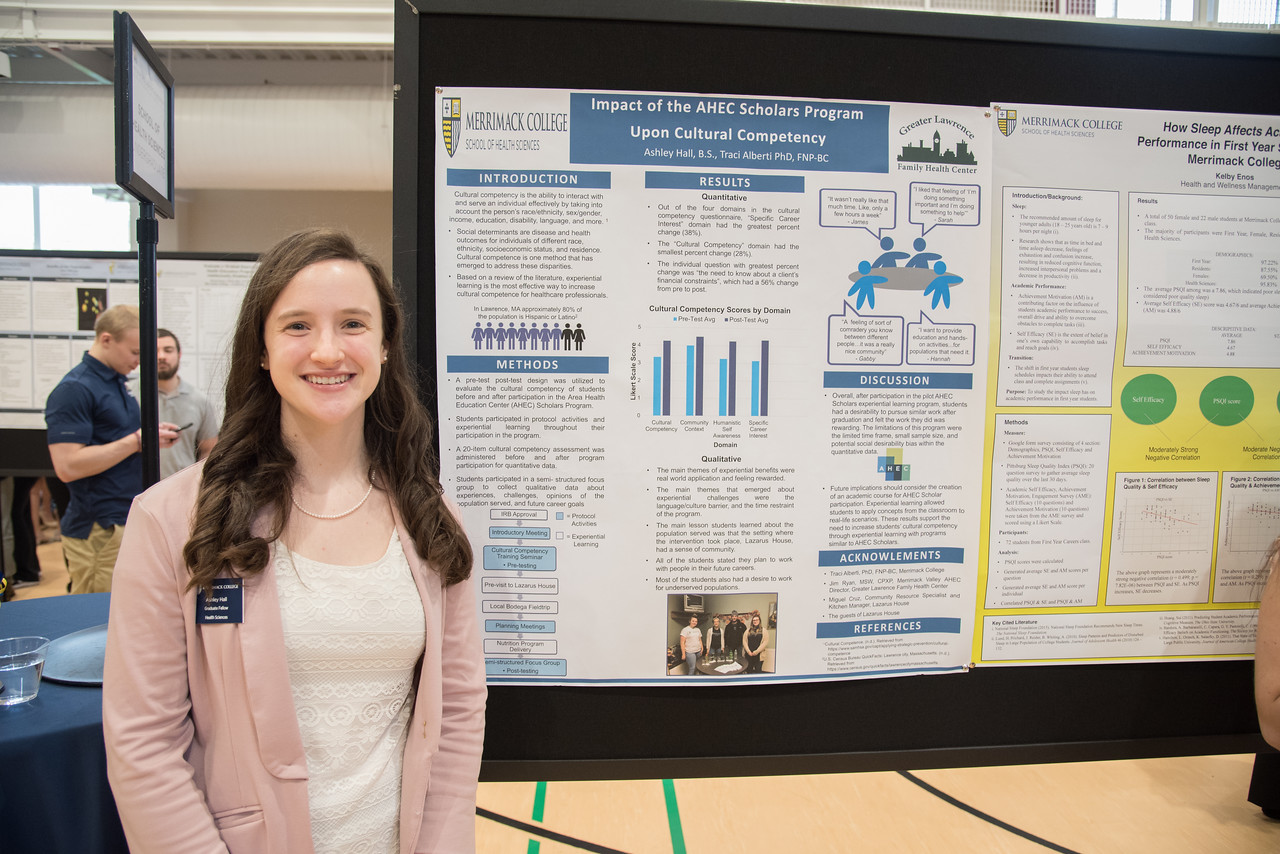 The Health Sciences Graduate Fellowship at Merrimack College links graduate study with an on-site practicum experience. How has the Health Sciences Graduate Fellowship at Merrimack College impacted your career so far?
Madeline Cushing: My fellowship experience so far has been the most influential professional experience that I have had thus far in my educational career. I am exposed to many individuals who I work with daily as I pursue my professional career as an occupational therapist. I also am exposed to a variety of occupations within the realm of rehabilitation and recreation. I have been given countless chances to observe tasks, but more importantly, I have also been given active roles within the program as well. I have taught indoor cycling classes, played sled hockey, and kayaked (just to name a few). This winter, I will be helping out on the mountain with our skiing program. I truly believe that I would not have gotten this same active learning experience anywhere else. 
Ashley Hall: My fellowship experience was a partnership with the Greater Lawrence Family Health Center (GLFHC). As the end of the program was approaching, the contacts at GLFHC approached me stating they were impressed with my work and were pleased with our collaboration. They informed me that there was an entry-level opportunity available that aligned with my master's degree and fellowship. GLFHC encouraged me to apply, and I received the job. After just 2 years in the entry-level position, the same stuff I was connected with through my fellowship helped offer me a promotion. After completing the fellowship for one year with GLFHC, I have been a full-time GLFHC employee for 3 and a half years. 
In addition to being a full-time employee at GLFHC, I also stayed in touch with Merrimack. A large component of my fellowship was health literacy education and teaching. Through this work and my relationship with the college, I have also been an adjunct faculty member in the School of Nursing at Health Sciences at Merrimack for four academic years. The teaching experience with Merrimack helped me grow as an educator and I also received a faculty appointment at UMass Chan Medical School in the Department of Family Medicine and Community Health.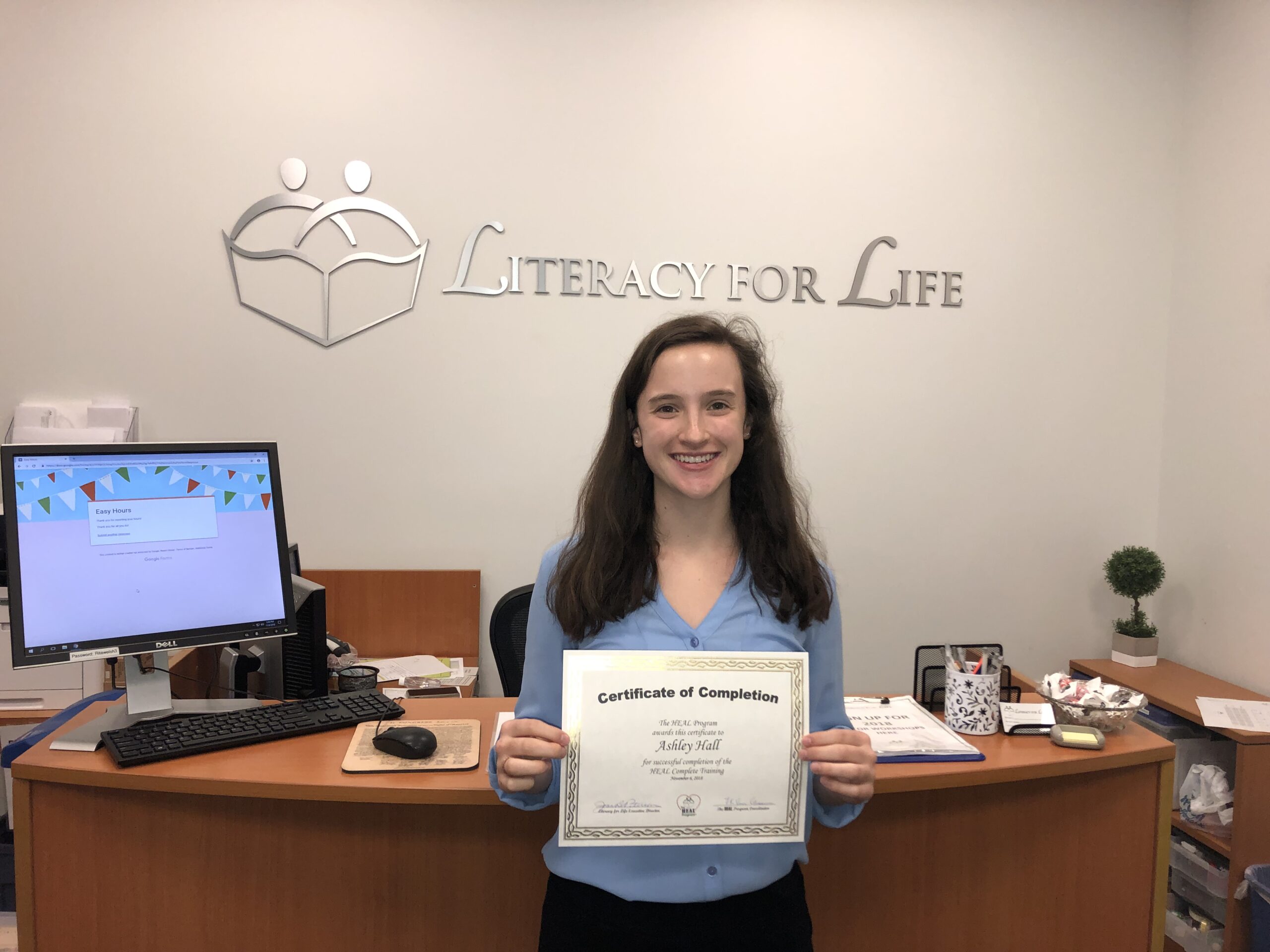 What advice do you have for others who apply to the Health Sciences Graduate Fellowship Program? 
Madeline Cushing: The best advice that I could give to someone as they apply to their fellowship sites is to use your resources. The professionals at my school did everything they could to help me find the best fit for my career aspirations. I met with professors that I know and trust, and I reached out and met with the head of my program to discuss my options. Reaching out is honestly the hardest part, but I was so pleasantly surprised with the overwhelming amount of support and assistance I received just by sending an email. This goes for all aspects of graduate school – even if you write a quick email to introduce yourself or ask general questions about the program/fellowship, it makes a huge difference in the way you are perceived. In addition to this, I have been told many times how important building a network is. Meeting people at internship/fellowship job fairs, connecting on networks such as Handshake or LinkedIn, or reaching out through email are all forms of networking and connecting to others in your field of interest.
Ashley Hall: Prior to applying to the Health Sciences Graduate Fellowship Program, I advise prospective students to have their resumes reviewed by colleagues in their network such as previous professors, Merrimack alumni, supervisors, etc. In addition to the resume, it's great to have an example of a project you have completed that aligns with your academic and professional goals. Both the resume and project example help show the Merrimack team the impact you have had in health sciences as well as your passions and expertise. Use your knowledge and skills to your advantage by sharing what you learned in other academic programs and any and all volunteer or internship experiences. 
Interested to apply to the Merrimack Health Sciences Graduate Fellowship? Bookmark it to your ProFellow account.
My name is Madeline Cushing and I am a Graduate Student at Merrimack College working towards a Master of Science degree in Exercise and Sport Science, with a concentration in Exercise Science. Through this program, I have obtained a fellowship at Spaulding Rehabilitation Hospital with their world-renowned Adaptive Sports Program (SASC). Additionally, I have earned a Bachelor of Science degree in Health Science from Merrimack College, and have recently applied to Occupational Therapy programs throughout New England.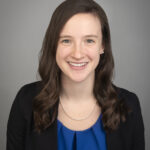 Ashley Hall is the Center Director of the Merrimack Valley Area Health Education Center at Greater Lawrence Family Health Center and co-chair of the Diversity, Equity, and Inclusion council there. Ashley is a Health Education and Literacy (HEAL) certified instructor. She received her Bachelor of Science in Public Health from Rivier University and her Master of Science in Health and Wellness Management from Merrimack College.  Ashley is also an adjunct professor in the School of Nursing and Health Sciences at Merrimack College and an Affiliate Instructor in the Department of Family Medicine and Community Health at UMass Chan Medical School. 
© 2022 ProFellow, LLC all rights reserved.