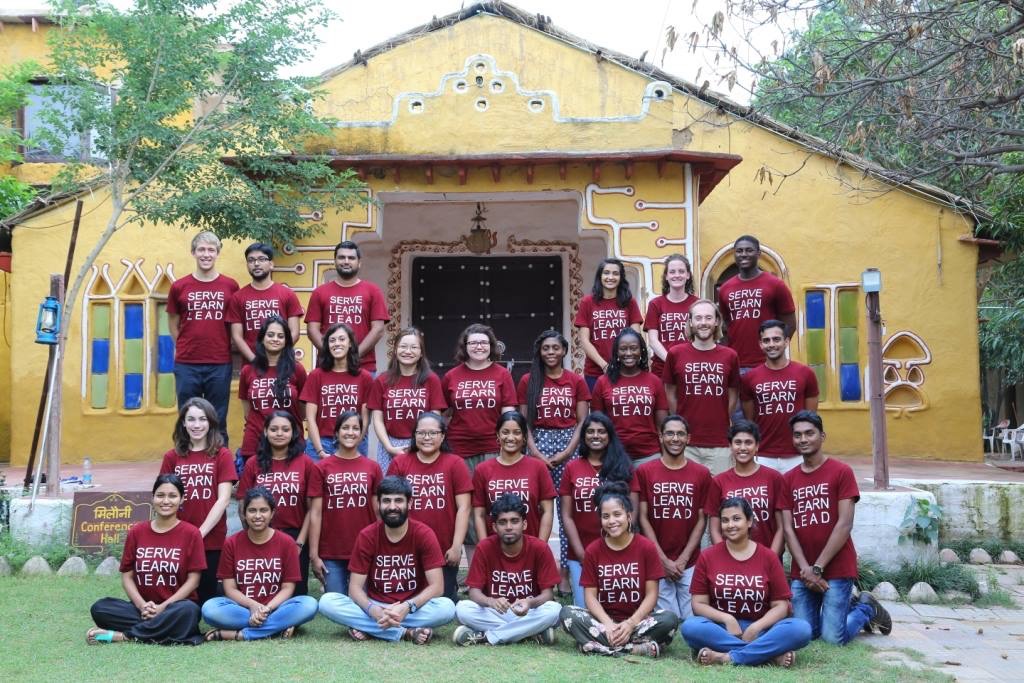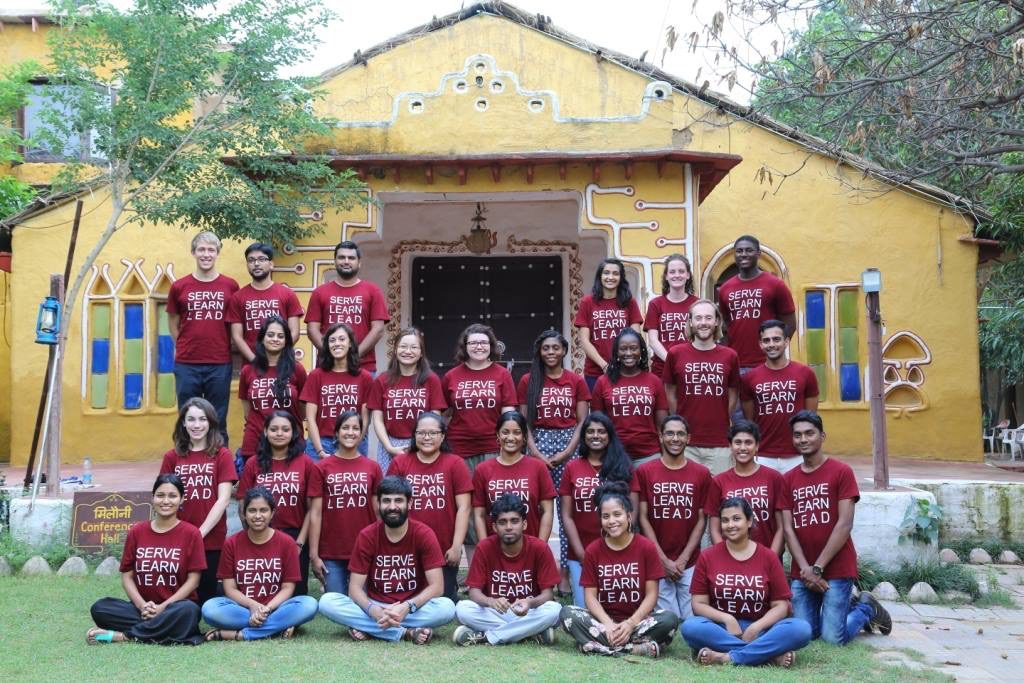 The American India Foundation William J. Clinton Fellowship for Service in India is a ten-month volunteer service program where fellows help with sustainable development projects in the fields of education, livelihood, technology and innovation, and public health. Fellows serve from September to July with development organizations across India. Applicants must be between the ages of 21 and 34, hold a Bachelor's degree, and be a U.S. or Indian citizen, or a U.S. permanent resident.
In addition to a unique and meaningful experience, fellows are awarded a monthly living stipend, a round-trip ticket from their point of origin to India, and insurance coverage. The living stipend varies depending on a fellow's location, but the amount of money covers expenses such as rent, meals, incidentals, and local transportation. To learn more about the William J. Clinton Fellowship for Service in India, we spoke with Janelle Funtanilla, a fellow currently serving in Guwahati, India. 
 1. What inspired you to apply for the American India Foundation Clinton Fellowship for Service in India?
I applied for the American India Foundation Clinton Fellowship for Service in India to continue my journey of doing development work in an international setting. I have my Master's degree in Social Work with a focus on children and families. I never thought I would be interested in doing development work overseas until I did my first-year practicum in the Philippines working with an NGO that worked with children in conflict with the law, and I worked side by side with their staff to do life skills education and vocational training. From that experience, I met a few Peace Corps Volunteers who were serving in that area of the Philippines and was inspired by their experiences to join the Peace Corps after graduation. I was then placed in rural Thailand as a Youth in Development Volunteer. I spent my two years working with a Thai social worker and local NGOs in Northern Thailand doing outreach activities in my village about sexual reproductive health, gender empowerment, and volunteerism. I found out about the AIF Clinton Fellowship while still in Thailand, and because I didn't have a definite plan after my service was done, I applied for it. I was accepted and am now working in Northeast India developing a life skills program with girls in an urban slum.
What attracted me to this fellowship was how it was focused on professional development, and that was something that I really wanted out of an experience if I was going to leave home again for another ten months. I really wanted an experience to expand and sharpen my social work skills, and develop not just professional skills, but foster personal growth. I wanted to learn about a new culture that I wouldn't otherwise have been able to back home. India is such a complex country to learn from, I couldn't pass up an opportunity like this.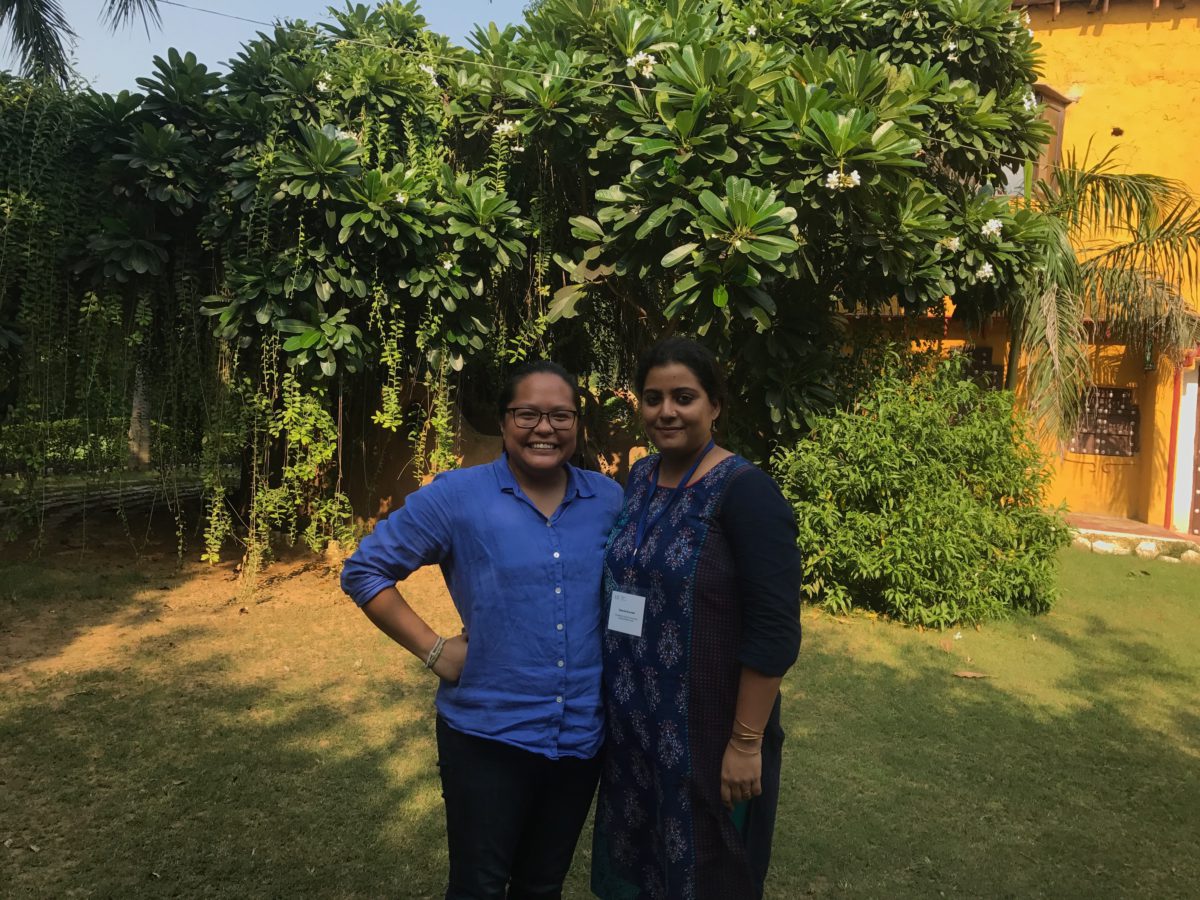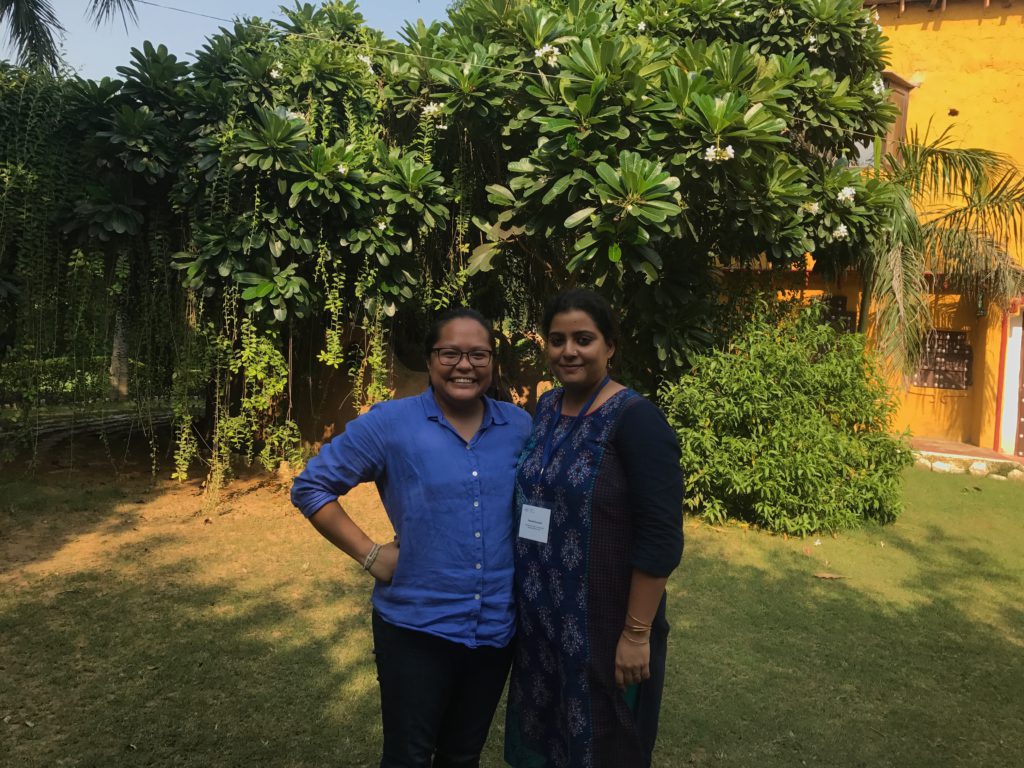 2. What have you enjoyed most about your fellowship so far?
The organization that I'm working with is called Foundation for Social Transformation: Enabling Northeast India (FST), based out of Guwahati, in the state of Assam. My project is working on a pilot program to establish a life-skills-through-sports program, targeting adolescent girls residing in an urban slum of the city I reside in. FST is a small, tight-knit group of people, and working in this kind of environment is a great way to get to know and gain understanding of a culture. My time is split between doing work in the office and going out into the community. Working in one of the fastest growing cities in India is quite the adventure sometimes! My colleagues and my mentor (with whom AIF helps to establish a professional relationship) have been open to answering all my questions as a foreigner and teaching me some Assamese (the official language of this area). They have been invaluable in terms of helping me navigate life here, especially since I've never been to South Asia prior to this fellowship.
Going even further of out of my comfort zone, and coming to a country with no language training and little cultural context, has definitely been challenging, but also rewarding in ways I never expected. Fortunately, other AIF Fellows have been a great resource in terms of supporting both my personal and professional growth. Even though this type of fellowship is professional in nature, I can see that the relationships built in this experience will extend beyond my ten months in this country.
One of the benefits of this fellowship is the support AIF offers through a Senior Fellow: a seasoned professional who has worked in different sectors and can offer guidance for projects and work-related issues. Also, travel for AIF events is funded, there are opportunities for exposure visits to other parts of the country, and the AIF team is available to support us Fellows. Finally, I need to point out that being in Assam, I have access to some of the best tea in the world, and that is a benefit I didn't expect to have when applying to this fellowship.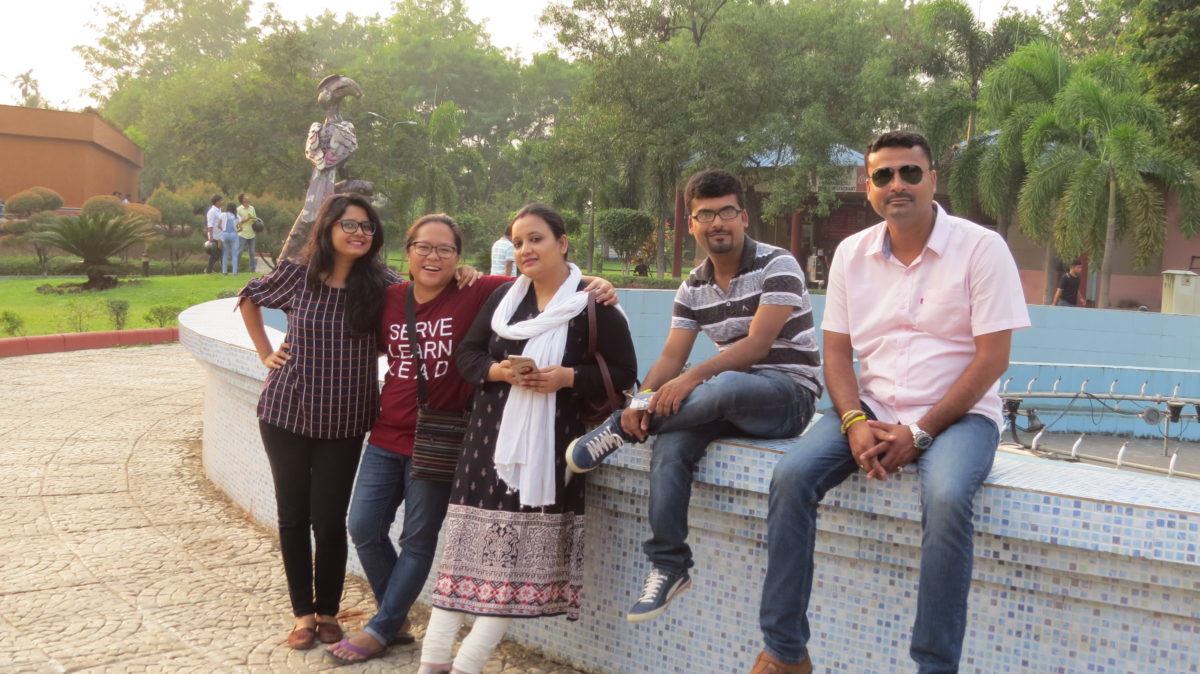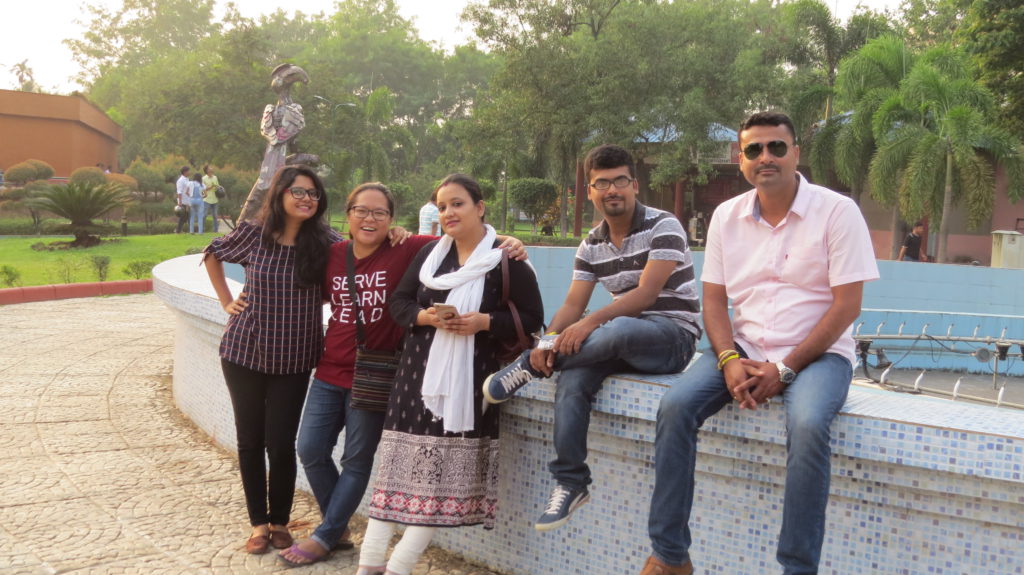 3. What tips would you give others applying to the Clinton Fellowship for Service in India?
The application process to become an AIF Fellow is lengthy due to all the components one must complete to move on to the next stage, and it took about five months (for me) from application to acceptance. Once you submit a completed application, you will know you moved on to the next stage if you are invited for an interview. After that interview is complete, you then get a notification if you are selected as a finalist. At this stage, you will then need to access the Project Portal, in which you apply for your top 2-3 projects that you would like to pursue, and the organization will select which candidates they would like to interview. Depending on the outcome of those interviews and after doing some "matchmaking" by AIF, a final placement will be offered to the candidate.
Some advice I would give to those considering applying to become an AIF Clinton Fellow: start early and really put some time and thought into the essays that you must write for the application. I believe that AIF is looking for a range of diverse candidates, and because this fellowship is so project-focused, you may never know if what you have to offer is exactly what an organization is looking for. My fellowship class is quite diverse in terms of our educational and professional backgrounds, but we learn so much from each other, it's quite amazing how this fellowship has brought a group of once-strangers so close in such a short period of time.
If you move on to the interviewing stage and even further in the acceptance stage, my advice would be to be clear with yourself on why you want to do this ten-month fellowship, and how this experience fits in with your professional goals. In my interview, I felt I was clear and realistic with what I wanted out of this experience, and I think my passion for working with children and my intentions for coming to this country aligned with AIF's motto of "Serve. Learn. Lead." Also, I think they are looking for people with passion, with the drive and open-mindedness to work in a very diverse country, in very diverse conditions. Everyone's fellowship experience is different, but as an AIF Fellow, you are afforded a truly unique opportunity.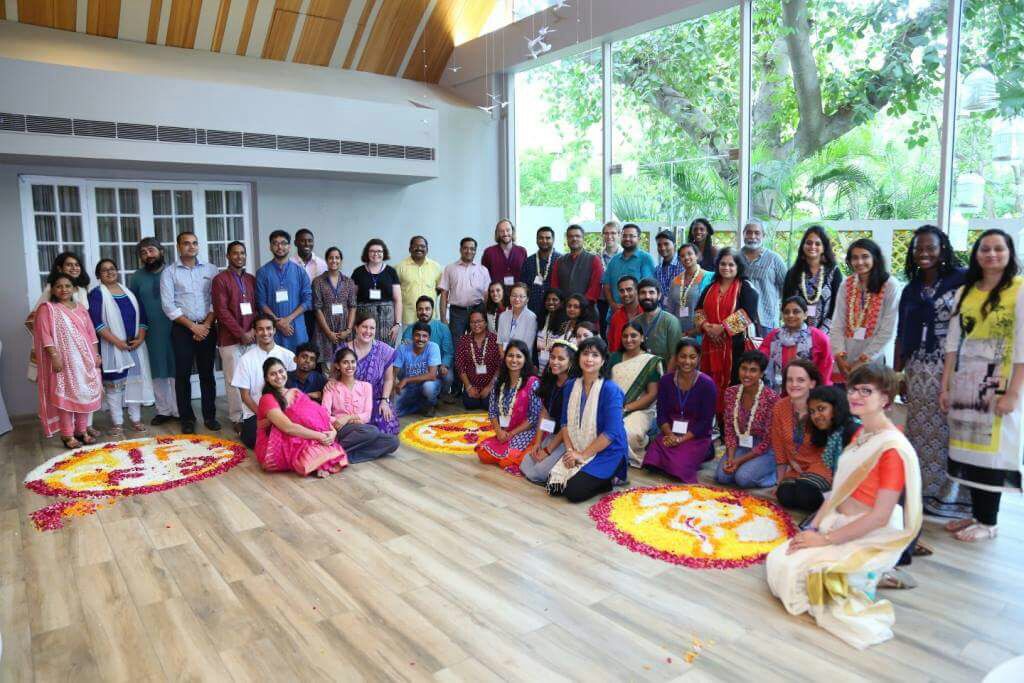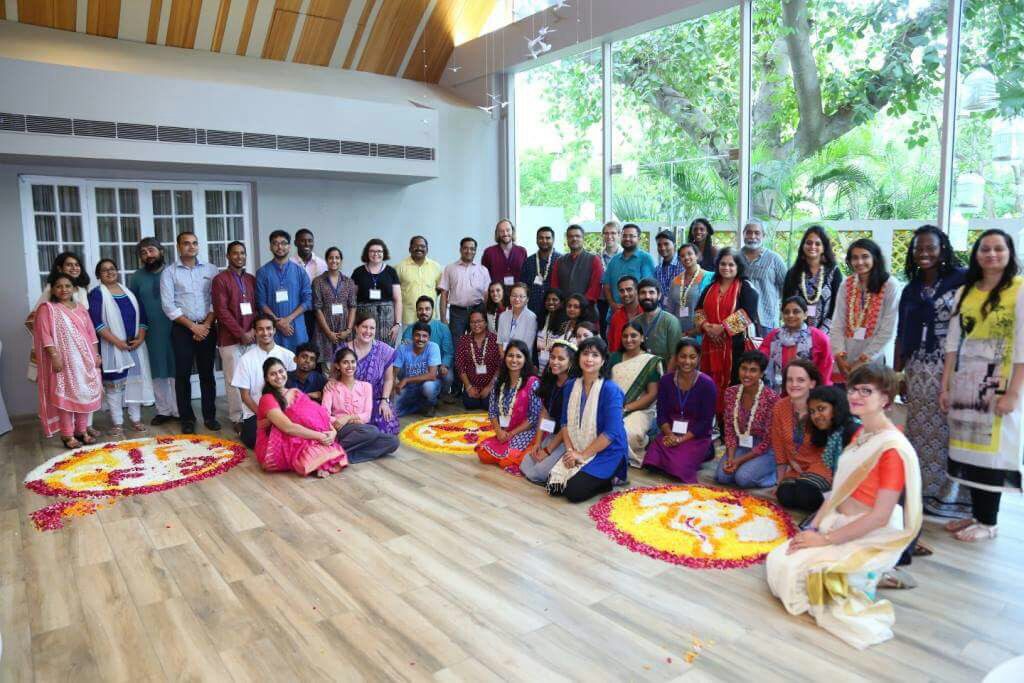 Born and raised in Honolulu, Hawaii, Janelle Funtanilla is a licensed social worker with a specialty of developing children and families. After receiving her Masters in Social Work from the University of Hawaii at Manoa, she joined the United States Peace Corps as a Youth in Development Volunteer and was placed in rural Northern Thailand. She has a strong interest in empowering the youth and hopes the to apply her skills to help the youth of India.
© Victoria Johnson 2017, all rights reserved.