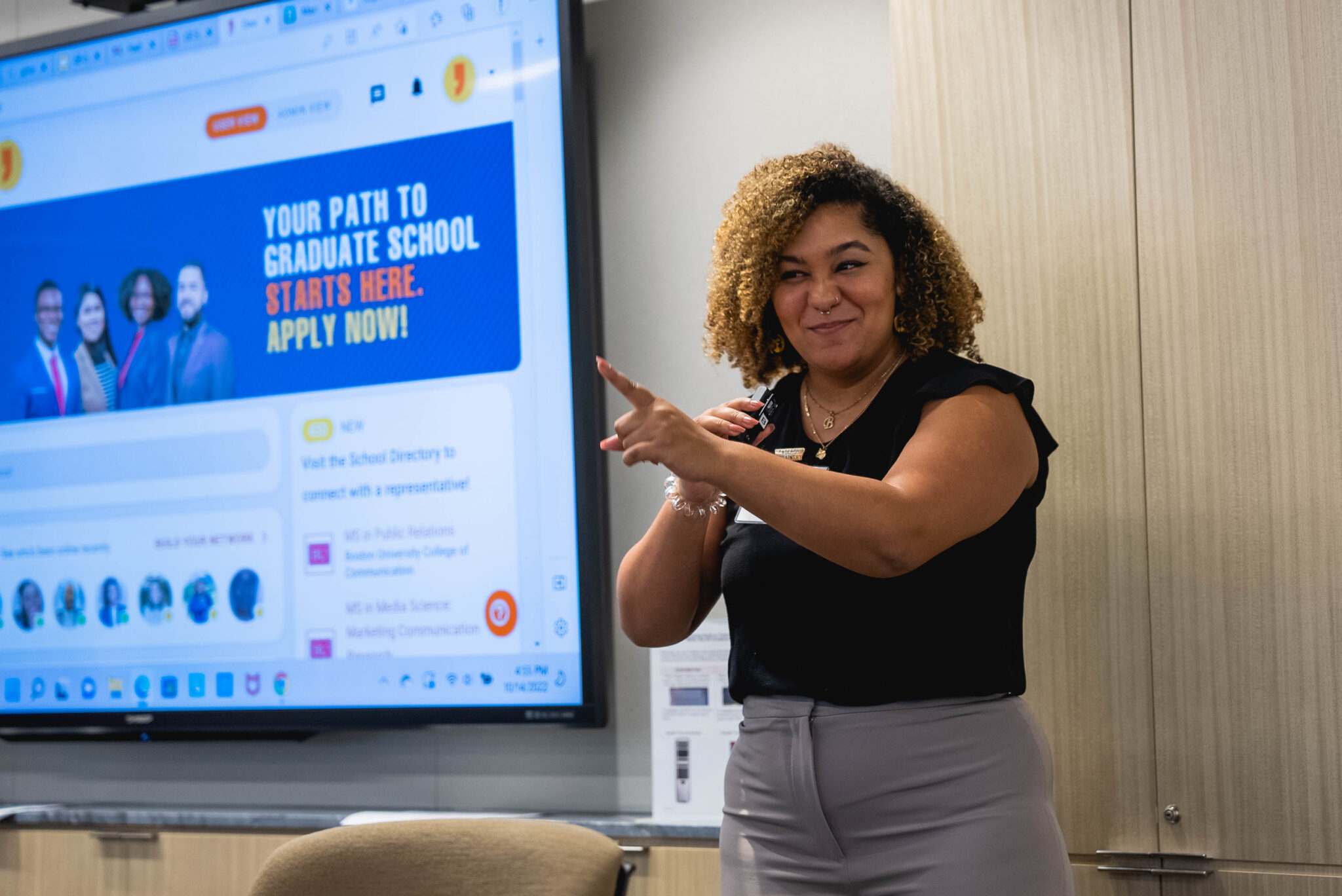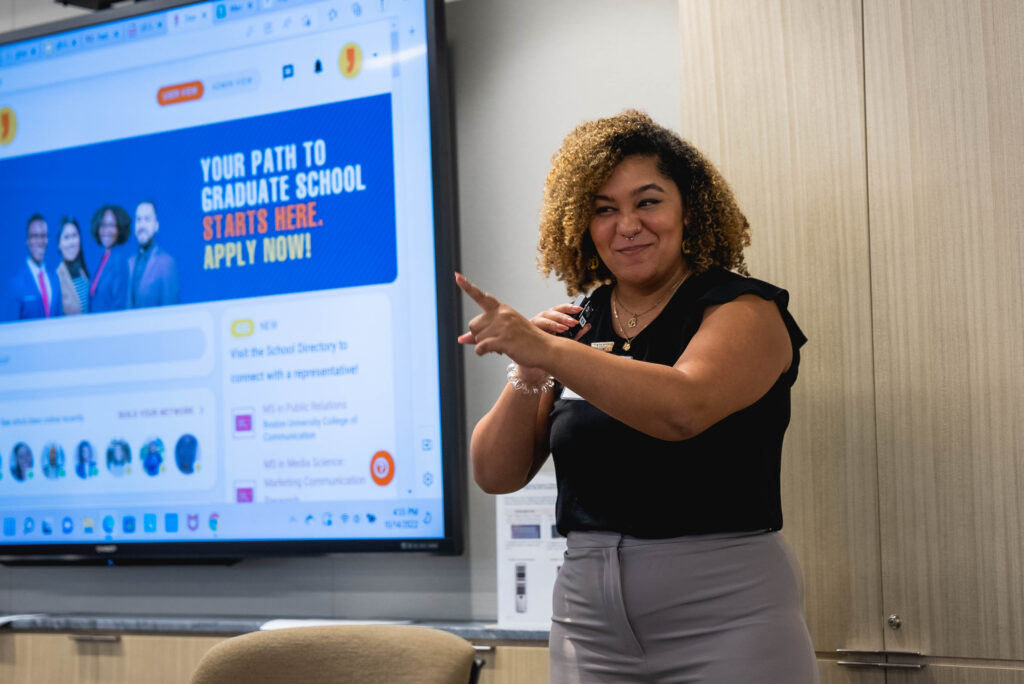 Yolanda Marti is the Talent Recruitment Specialist for Leadership Brainery, a non-profit based in Boston that works to eliminate systemic barriers to master and doctoral degrees for underrepresented talent including people of color, individuals from a lower socioeconomic status, and LGBTQ+ individuals.
Leadership Barinery works with academic institutions, prospective and current graduate students, employers, and committed community members to achieve its mission of dismantling educational barriers. They offer workforce leadership opportunities through their Dear Future Colleague program and the Leadership Brainery Ambassador Fellowship.
In this interview, Yolanda Marti explains her background and how she began to work for Leadership Brainery. She also dives into the programs and highlights the work of Leadership Brainery for students facing institutional barriers to higher education.
Affording Grad School: A Conversation with ProFellow

Join us for a special LinkedIn Live event on May 3, 2023 organized by Leadership Brainery. Yolanda Martí and ProFellow Founder Dr. Vicki Johnson will be discussing graduate school funding opportunities for underrepresented students.
Tell us about your background and professional journey. What led you to your role as the Talent Recruitment Specialist for Leadership Brainery?
I am forever fortunate to have been a child of Virgilio Martí and Yolanda Criado, two courageous immigrants who taught me the value of education. Through their own lived experiences and their encouragement of my own, I learned that education is the golden key to unlocking any door. This fortitude embedded in my spirit, my love for education, and the opportunities it bred, caused me to openly question educational leadership as I grew up, recognizing that the lack of representation I experienced at my high school and undergraduate college campus should not be normalized.  This was the true beginning of my work around educational equity and has inspired every choice I have taken thus far in my young adult life. 
After graduating from the University of Michigan with my Bachelor's in Political Science, I served with Teach for America as a teacher at KIPP Academy Lynn Collegiate. The opportunity to serve had presented itself early in my junior year of college, and aligned with my passion for educational equity and policy, and my desire to marry educational experience with my political science degree. I also knew that if I planned to continue pursuing a career in education policy, I wanted to have teaching experience in order to speak in an informed fashion about policy changes and suggestions. I also wanted to make an impact on students that I, unfortunately, did not get to experience when I myself was a student.
After teaching for two years and ending my service term, I came to the realization that teaching formally was not the career pathway for me. Teaching is one of the greatest sacrifices, and I admired and respected teachers too much to remain in the profession without a willingness to make that sacrifice. Even while coming to this conclusion, however, I will always say that teaching was one of the best experiences of my entire life. My love for supporting students and helping them grow led me to apply for the Talent Recruitment Specialist position at Leadership Brainery after learning about LB's mission and theory of change, which both resonated with me and my lifelong work with educational equity.
Throughout those two years of teaching and the first few months of working at Leadership Brainery, I was simultaneously pursuing my advanced degree of a Master's of Education in Curriculum and Instruction at Boston University with the help and support of Teach for America. The experience of working towards a graduate degree while working full-time was definitely challenging, but well worth the struggle. Through my program, I not only forged a personal and professional network (in a new state) but I also achieved a greater sense of understanding for my field and the developments therein, which have been critical to my work. I also lived through, as all of us have at LB, a similar lived experience as many of the students that we support. Through attaining my degree, I understand what it means to pursue advanced education while supporting myself, and existing as an Afro-Latina in a world that is not curated to help me advance and in many ways attempts to limit my advancement.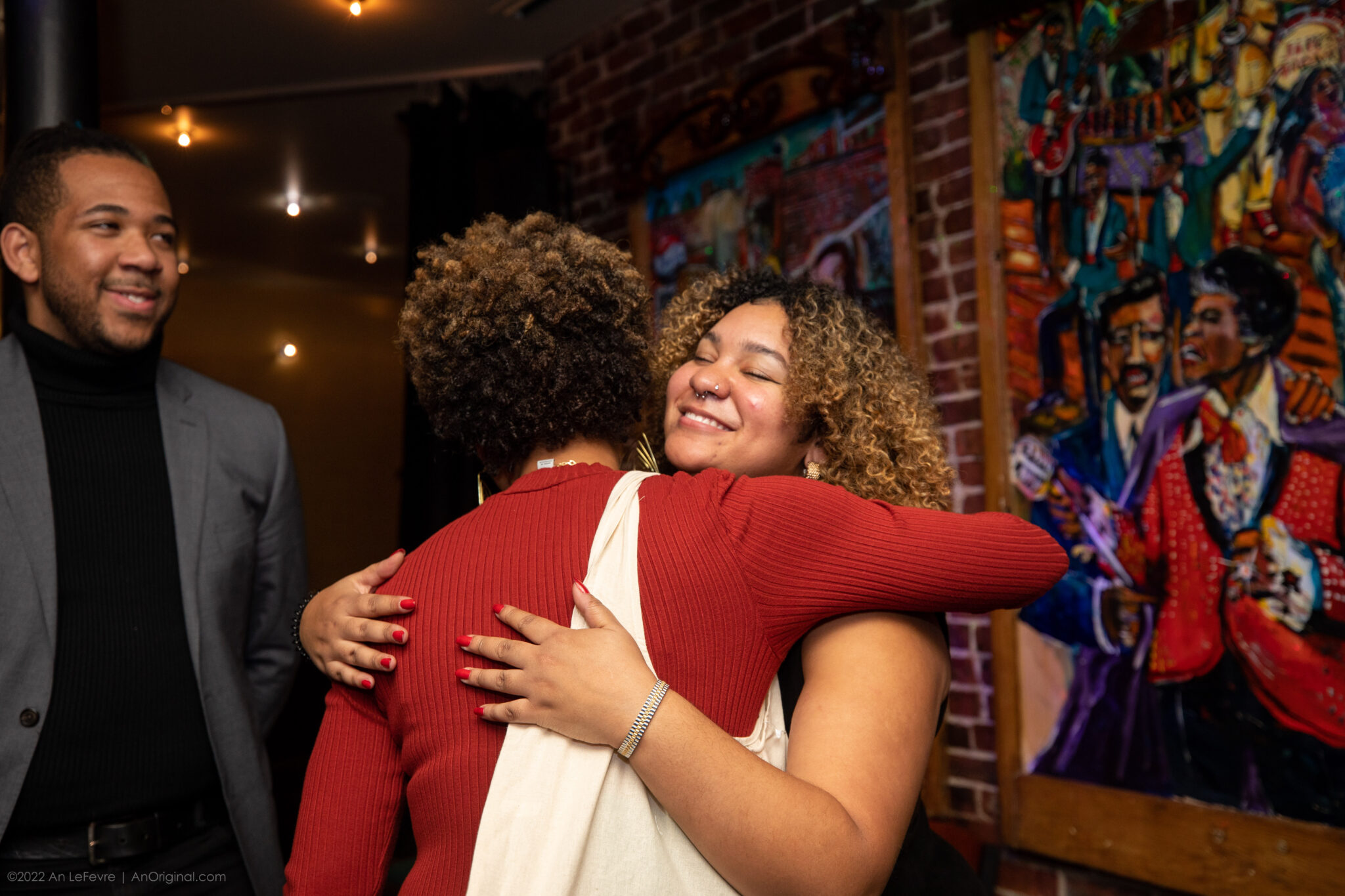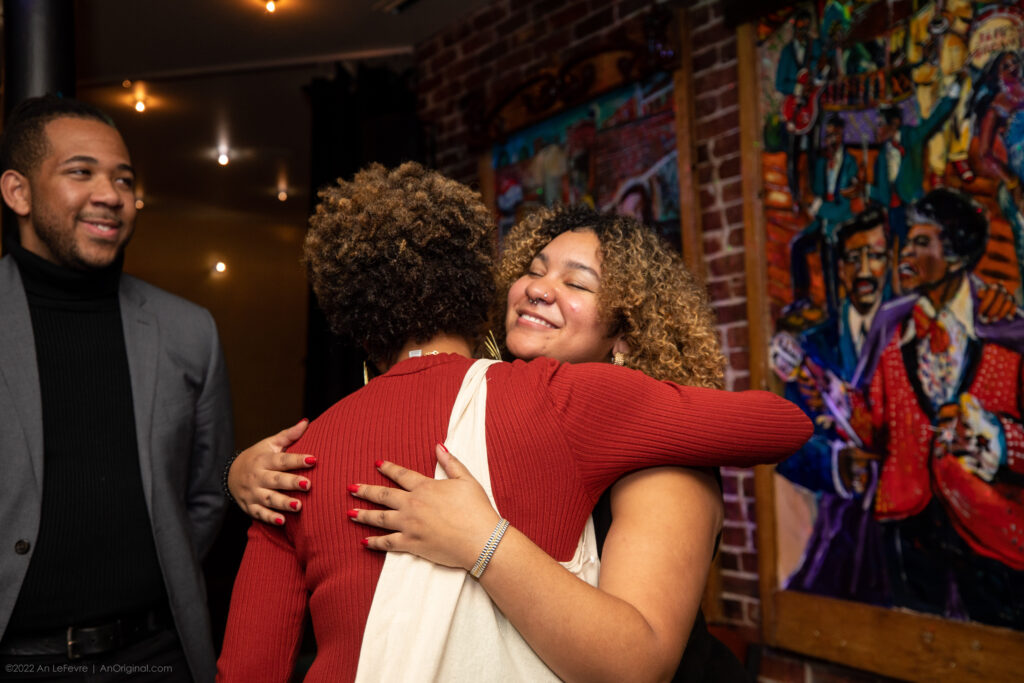 Please tell us about the Leadership Brainery and how it was founded. What is the company's mission and how do you advance Leadership Brainery's goals and missions in your work?
Leadership Brainery has birthed out of co-founders Jonathan Allen and Derrick Young Jr.'s experiences as first-generation college students at Grambling State University, a Historically Black College and University (HBCU). While at Grambling, both Jonathan and Derrick supported the leadership development of student groups and student government both on and off their college campus. After graduating, they both understood that to access leadership roles in the workforce, obtaining postgraduate degrees would help them achieve their goals. However, upon entering their respective competitive graduate programs, the racial inequities in education vividly revealed themselves. They were one of the very few Black students enrolled. Jonathan earned his Master of Theological Studies, concentrating on political and liberation theologies, and, afterward, he earned his Juris Doctorate (JD). Derrick earned his Master of Public Health, concentrating in health services management and policy, and later attended law school. Derrick then self-eliminated himself from law school after being one of two Black men to enter his class of 250+ in 2017. Jonathan and Derrick were motivated by those experiences and channeled their previous work with leadership development in order to officially found Leadership Brainery in 2018 as a nonprofit organization. 
At Leadership Brainery, the work we do every day is driven by our theory of change that with greater resources and access to inclusive networks and advanced education, underrepresented communities can leverage impactful and higher-wage careers to establish financial stability and reinvest in their communities to create generational prosperity. 
Some may confuse LB's mission as one that is based on the belief that all students need to attend graduate school. Although all paths lead to or intersect with graduate school, in actuality, we know that not all students should or need to attend graduate school in order to be successful. We do believe, however, that every student, regardless of race, ethnicity, background, or lived experience, should have the right to advanced education if they chose to pursue it. Equitable access as a pathway to generational prosperity is the mission of Leadership Brainery.
Can you tell us about your role with the "Dear Future Colleague" program and the Leadership Brainery Ambassador Fellowship? 
In my role as the Talent Recruitment Specialist at Leadership Brainery, I am grateful to have such an impactful role in both the Dear Future Colleague (DFC) platform and the Leadership Brainery Ambassador Fellowship (LBAF). DFC is an online platform and mobile app connecting prospective graduate students from underrepresented backgrounds to mentorship, postgraduate school representatives, workforce opportunities & competitive scholarship resources. On the platform, I have the privilege of engaging with our talented prospective graduate students, and university and industry partners to share resources, and guidance and ensure that they are supported in their individual aims and aspirations. 
The LBAF is an annual program with the express purpose of supporting a group of prospective graduate students to and through graduate school admission. That support is offered by way of one-on-one graduate school admissions coaching, fully-funded LSAT/GRE/GMAT test prep materials, mentorship opportunities, scholarships such as the $10,000 graduate school scholarship, and more. Through my work at LB, I have the opportunity to engage with a variety of stakeholders such as the Educational Testing Service and the Graduate Management Admission Council (and ProFellow of course!), as well as university leadership to ensure that our prospective students are supported throughout the program. Most importantly, however, I work hard alongside my colleagues to meet, engage with, and recruit talented, hard-working, student leaders for our Fellowship. 
Interested in applying to the Leadership Brainery Ambassador Fellowship? Bookmark it to your ProFellow account.
---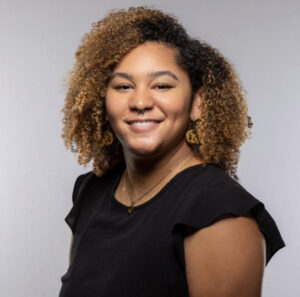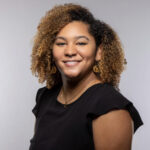 Yolanda Marti has championed educational equity throughout her life and is committed to the belief that representation is power. Her passion for educational and social advancement for minoritized communities has been a driving force in both her daily work and lifelong mission. Yolanda received her B.A. in Political Science from the University of Michigan and her M.Ed. from Boston University's Wheelock College of Education and Human Development. She is an alumna of Americorps and Teach for America, and boasts a vast array of professional experiences including local and national governmental advocacy, teaching and curriculum development, and nonprofit work.
© 2023 ProFellow, LLC, all rights reserved