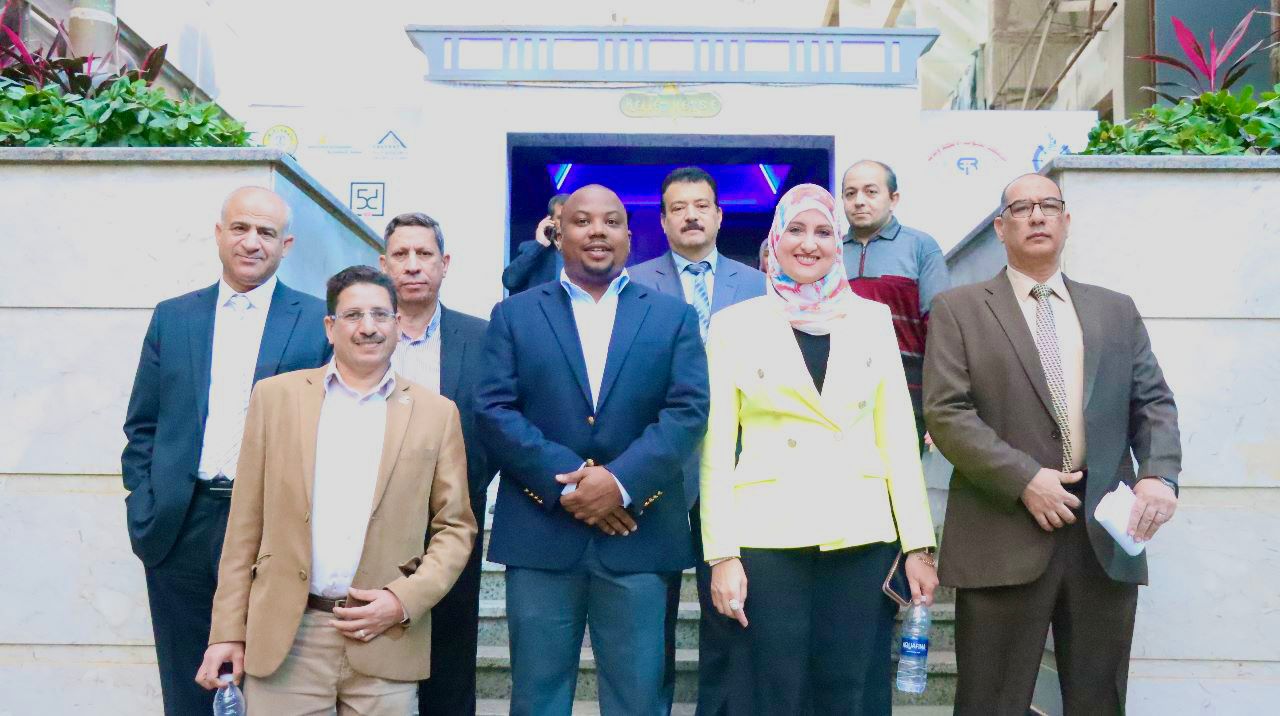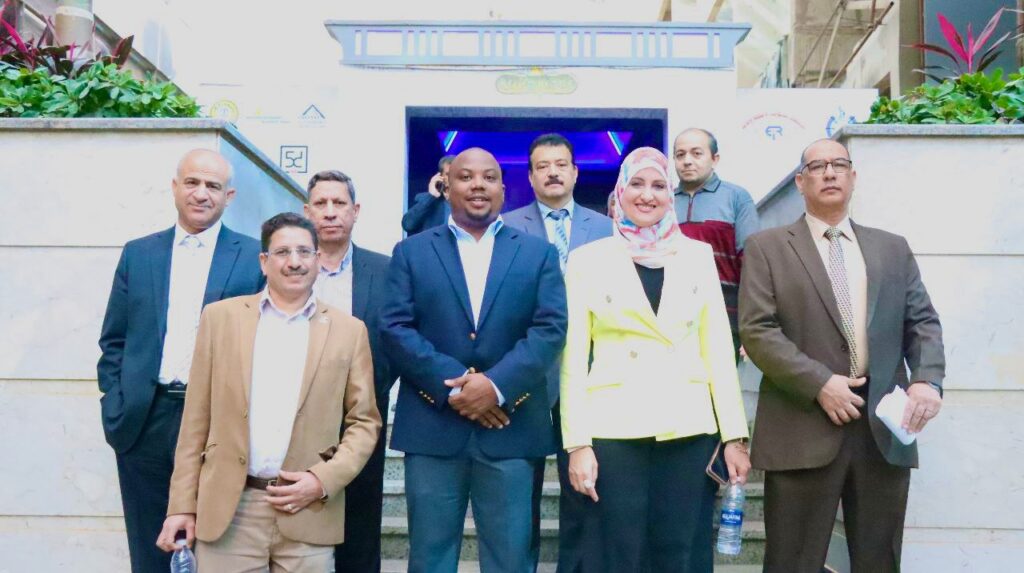 Terik Tidwell knows a thing or two about how to apply for and win professional fellowships and the benefits fellowships provide. Terik is an Education Pioneers Fellow 2013, Young Leaders of the Americas Initiative Fellow (YLAI) 2017, Global Innovation Fellow 2017, US-China Ecosystem Fellow 2018, Ecosystem Alumni TIES Fellow 2019, and most recently a Fulbright in Egypt Fellow 2022. We sat down with Terik to learn more about his background, fellowship experiences, the impact they have had on his career, including his most recent experience as a Fulbright Fellow (in Egypt!), and his tips for creating a competitive fellowship application.
Tell us about your background and professional journey.
Prior to graduating college in 2007, I was on the path to the investment banking world. However, life was full of twists and turns. A recession was looming, and markets were beginning to become volatile. Upon graduation, I decided to apply my skills in a higher education setting in New York, developing technologies, systems, programs, and strategies. In addition to my day job, I was a consulting subject matter expert, advisor to a new black accelerator, and building a charter school.
Over the years, I worked odd jobs at odd times, with odd people, and ended up in odd places. One of those places was at Harvard for a convening on Repairing the Breach; my friend who was completing his doctorate at the time was the co-organizer of the event. There I learned about the Education Pioneers Fellowship program, which places experienced professionals in short-term roles in data, analysis, and strategic project management in educational organizations. I thought how cool it was to be in a program with an intricate network of emerging leaders and innovators working to solve education-related problems. Education Pioneers led me to Denver, Colorado and the beginning of a new career track.
After the fellowship, I was hired to be the Director of STEM Innovation Initiatives, and ultimately the Executive & Founding Director of the Smith Tech-Innovation Center at Johnson C. Smith University. While at the university, I developed programs and partnerships, hosted international leaders, advised and incubated startups, strengthened community connectivity, and attracted more than $13 million in funding from companies, federal agencies, high-net-worth donors, and philanthropic organizations.
What led you to participate in each of these fellowship experiences?
What led me to each of the fellowship experiences was my desire to learn, grow, and serve. After hosting a Young Leaders of the Americas Initiative Fellow from Suriname in 2016, I was curious about the country. It was a country that one of my childhood friends and neighbors was from, but never in a million years did I understand the country. The country was emerging: it had significant natural resources, a high level of cultural diversity, and a young talented population. My host mentee was excited about her experience and wanted me to apply to come to her country to support her project which focused on entrepreneurship. The project was ultimately approved by the State Department. It was 1 of 10 projects selected from 100 fellows.
Later on that year, I met someone from Arizona State University who had become a mentor at the renowned Steve Black's ranch. She shared that the State Department and other stakeholders were developing a summit and program to support US-China relations and that there could be an opportunity to visit China and be a Global Innovation Fellow. While there I met some American all-stars. We stayed connected. They are doing some amazing things in government (two now work in the White House), venture capital, entrepreneurship, and global development.
Fast forward a bit, the State Department via World Learning was supporting an ALUMNI TIES program. Instead of it being in another country, it was actually going to focus on American cities. They wanted to bring State Department Alums together to learn and share strategies, ideas, and best practices with developing and supporting strong entrepreneurial ecosystems.
While at the Ecosystem Builder program, I learned about the Fulbright program. Several of the alums shared how that experience shaped them personally and professionally. After two years of contemplating whether or not I should apply, I finally did it.
In short, what led me to engage in various fellowship experiences is the willingness to understand how entrepreneurial ecosystems emerge, build and manage relationships, and help others with similar endeavors.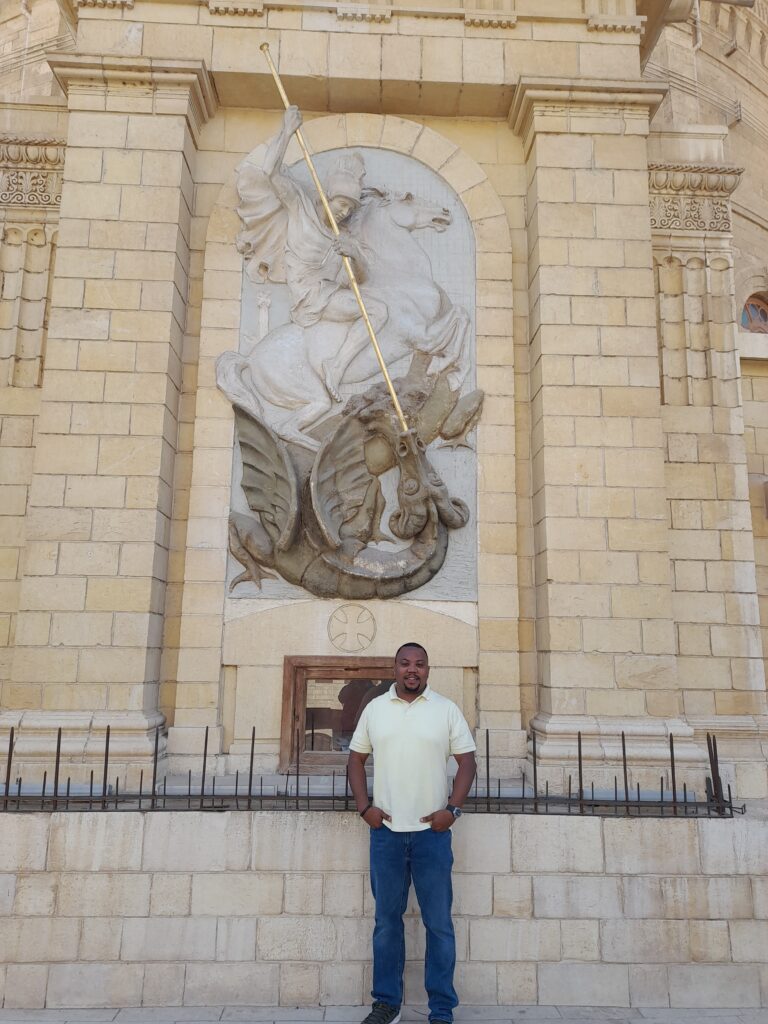 Can you describe what a typical week was like for your most recent fellowship, the Fulbright Fellowship in Egypt?
My time in Egypt was amazing and fulfilling. In the morning, I would leave my complex and meet my driver, Bebo, and host partner, Dr. Mohamed Maher, and we would travel to various locations for meetings, lectures, and site visits. These two would provide me with a deep understanding of the culture and changes occurring in Egypt during our transit. Each morning, I would meet with presidents of universities, heads of enterprises, entrepreneurs, faculty, researchers, and ministerial leaders to discuss research & development, commercialization, entrepreneurship, and talent. My lectures would focus on developing, managing, and assessing incubators, startups, tech commercialization, and science and technology parks and the strategies or building blocks to accomplish the goals (The government and ministry are moving at warp speed on implementing their National Strategy for Science, Technology, and Innovation). I traveled and lectured at the National Research Center, British University of Egypt, Ain Shams University, Alexandria University, Egypt-Japan University of Science and Technology, City for Scientific Research and Technical Applications, Science and Technology Development Fund, Innovator Support Fund, and Electronics Research Institute. Several times a week, I would meet with my host sponsor, the Vice Minister of Higher Education & Scientific Research, His Excellency Dr. Yasser Refaat, to discuss various related topics. During the evenings, I would relax and travel to the courtyard and watch the world cup.
Not every day was a working day. My hosting partners provided days and times for ministerial cultural immersions, where I was provided VIP access. While in Alexandria, I had the opportunity to visit the Library of Alexandria (Bibliotheca), which could be the 8th World Wonder, the Royal Family Jewelry Museum, and the Citadel of Qaitbay (15th Century). The Library of Alexandria was not a traditional library. It was a university and a museum combined. From the timeline of the pyramids to the mummification process, and the ousting of the last family to the leadership of renowned President Sadat, there was much to see, learn, and understand. In Cairo, I was able to explore one of the Citadels of Cairo or Citadel of Saladin, which had one of the oldest mosques, and the Mosque of Muhammad Ali, which had beautiful French architecture that was installed hundreds of years ago. Several other cultural immersions in Cairo included dinner on the Nile River with my counterparts, exploration inside the Pyramids of Giza, a fashion show in the presidential palace, and dinner with the Vice Minister's family and friends. The cultural immersions and the people gave me a significant perspective not only on Egypt but also on Islam. This was my first time visiting a Muslim or Arab country. If you can visit or get a fellowship in Egypt, go!
How did this opportunity allow you to advance your career and expand your professional network?
The Fulbright program strengthened my network by connecting me with an alumni network of 400,000 Fulbrighters around the globe and with people in Egypt who have a shared interest and expertise in innovation, entrepreneurial development, and globalization. Additionally, it has helped me professionally because I am able to apply the knowledge learned, networks cultivated, and context to a project that my company is working on in Egypt.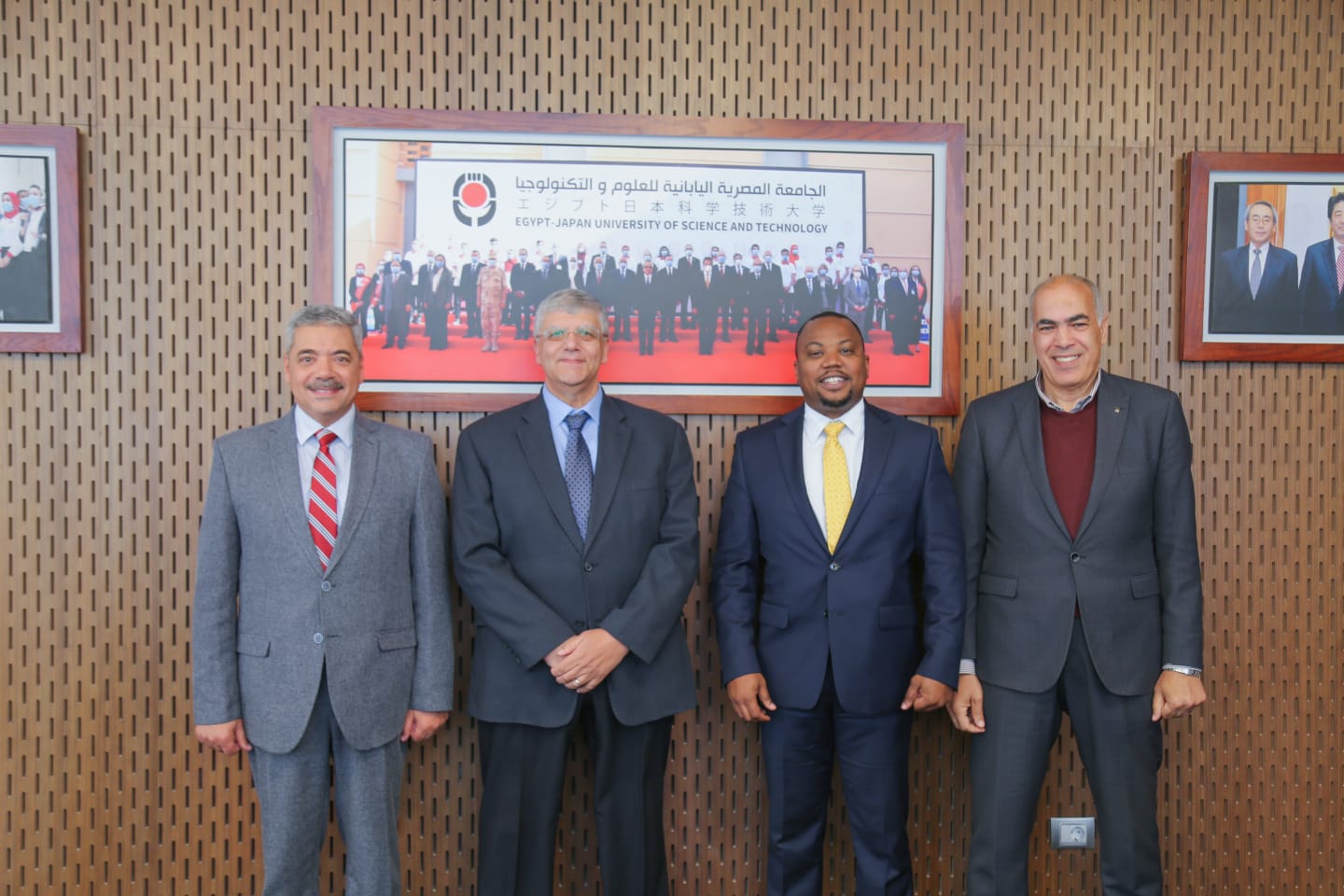 You have participated in five fellowships! Talk a little bit about the missions of these fellowships and how they have influenced the way you go about your work or view the world.
The overall mission of the fellowships was to grow professionally and personally through contextualized intelligence. Many of the theories people learn in classes assume that every region or country has similar government structures, cultural assets, wealth, education systems, power dynamics, etc. Through the fellowship experiences, I was able to connect with individuals and understand the oneness of humanity: we are all striving to improve the human condition, and we are connected to that shared vision. Additionally, the fellowships enhanced my empathy bandwidth and catapulted my ability to navigate complexity with confidence, provide insight for visioning, and make decisions with clarity.
Throughout my fellowship experiences, they have increased my understanding of the dynamics and interrelatedness that philanthropy, venture capital, public policy, education, globalization, and entrepreneurship play in strengthening regional and national economies. It felt like earning a doctorate in ecosystem development.
What advice do you have for others who are applying for fellowships and/or are interested in having multiple fellowship experiences?
Applying for fellowships can be a daunting task. They require introspection and understanding of how the fellowship will enhance your learning and development and how you will add value to the program.
There are several things people should consider when they are interested in multiple fellowships. Assess whether or not this is the right time to do one in their career. Oftentimes fellowships require participants to take some time away from work, and they might need support from their employers. Second, start early. Many professional fellowships are for people between the ages of 25 and 40 who are emerging innovators with expertise to share, capacity for learning, and cultural competency. They are also a way of strengthening your network tenfold. Lastly, ask for advice. Reach out to alumni of fellowship programs to understand how the fellowship impacted their career, knowledge, and network. You want to make sure the fellowship is appropriate for your background, career, and trajectory.
---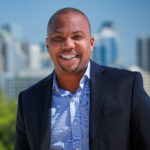 Terik Tidwell is a Venture Humanist investing in the capacity of individuals and organizations to reach their full potential. Over the past 15 years, he has worked at the intersection of entrepreneurship, technology, policy, philanthropy, and education facilitating inclusive tech-based economic development. Currently, he is the Director of Inclusive Innovation at VentureWell, where he leads the development, implementation, and evaluation of strategies, policies, and programs to broaden participation, engagement, and inclusive growth. In 2020, he was
selected by the JFK Presidential Library Foundation for the New Frontier Network.
Tidwell is an Advisor to the North Carolina Innovative Development for Economic
Advancement Foundation, which invests in entrepreneurial support organizations and early-stage innovators; he is also an advisor to Harvard Business Review, Greenlight Fund, and Black Tech Ventures. Carolina Business Review, a PBS program, selected him as a guest contributor. He is published in IEEE. His undergraduate and graduate studies include IT, Finance, and Marketing at Monmouth University, Fordham University Graduate School of Business, and UC-Berkeley Law School. His favorite books are Chaos, Making of New Science, and Impact of Science on Society.
© 2023 ProFellow, LLC, all rights reserved.