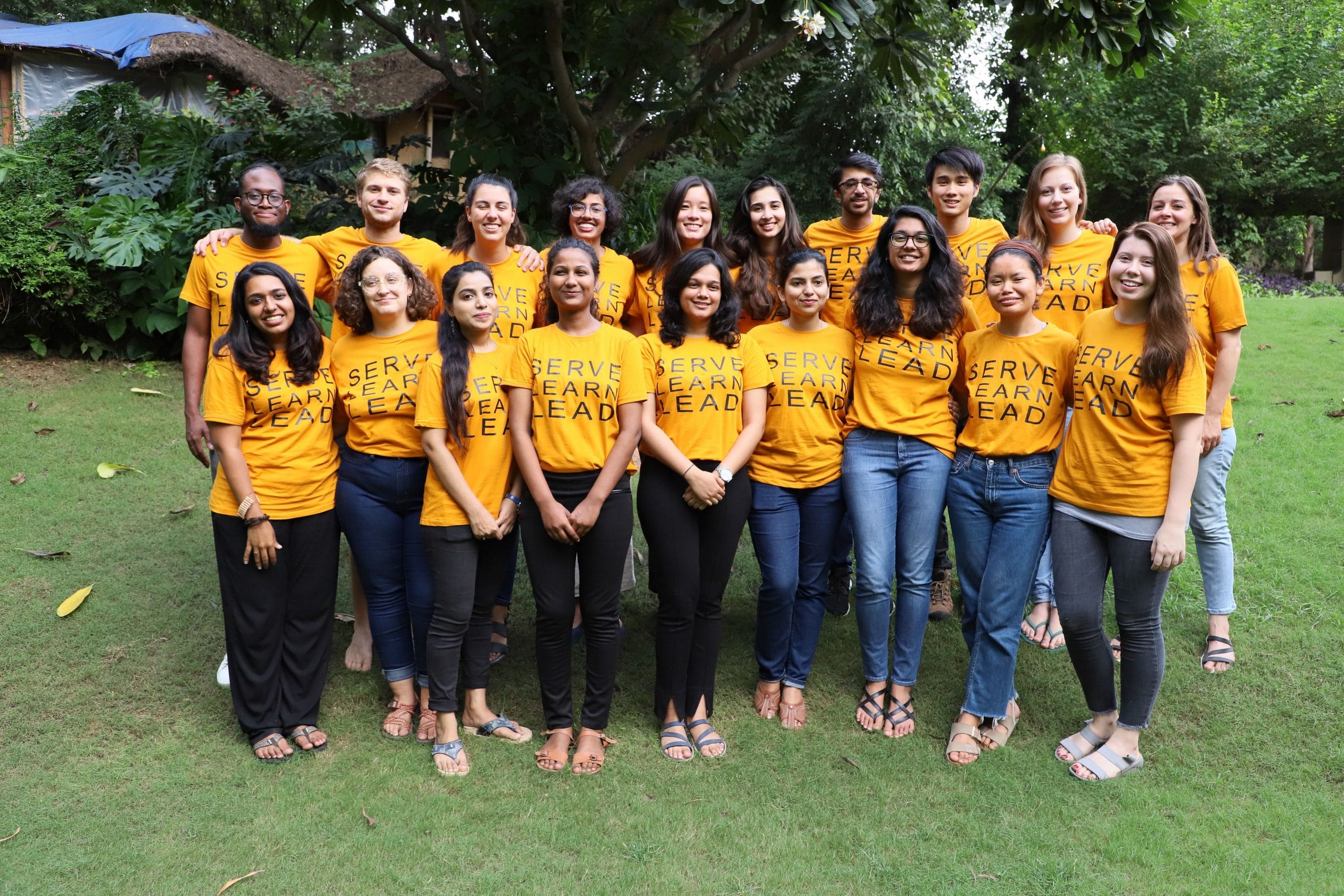 The America India Foundation (AIF) William J. Clinton Fellowship is a volunteer service program that trains and places a select number of young professionals from the U.S. and India with under-resourced NGOs across India for an immersive cross-cultural learning opportunity and to build capacity in the civil sector. Applicants must be U.S. or Indian citizens or U.S. permanent residents between the ages of 21 and 34 and have completed a Bachelor's degree (or higher). AIF provides a living stipend, insurance coverage, and program-related travel to each Fellow.
We talked to Jessica Standifer, a current American India Foundation William J. Clinton Fellow, to learn about her experience and get some tips on creating a successful application.
1. What inspired you to apply for the American India Foundation William J. Clinton Fellowship?
As I finished my master's degree, I knew that I wanted experience working in the development sector, but I didn't know where to start. While studying abroad with the Critical Language Scholarship in Lucknow, India, I first heard about the American India Foundation William J. Clinton Fellowship. After graduating, I was hoping to connect my urban geography, data-focused coursework with my passion for education; the AIF Clinton Fellowship seemed like the right place to do that. 
The AIF Clinton Fellowship is an exciting opportunity to join an NGO and tackle a worthwhile project during the 10-month program. The fellowship was created to train young leaders, empower Indian civil society, and promote cultural exchange between the U.S. and India. Fellows are placed in host organizations around the country, working on projects in education, livelihoods, and public health.  
The AIF Clinton Fellowship places fellows in smaller organizations, that have applied to AIF hoping to receive a fellow that year. Both fellows and potential host organizations go through an intensive application screening before being matched. The result is that each fellowship experience is vastly different from the next, based on differing organization type, culture, expectations, geography, or language.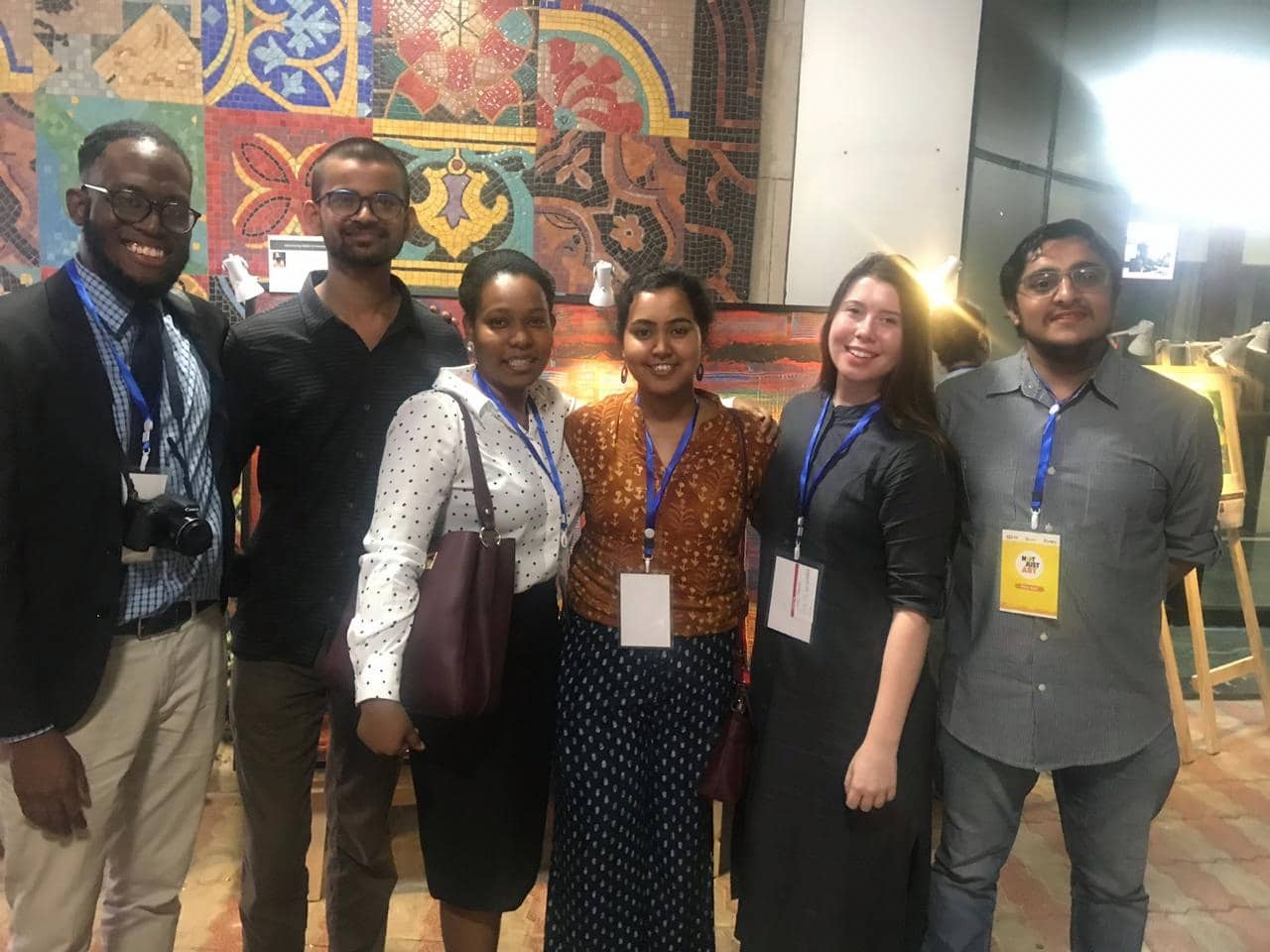 2. What have you enjoyed most about your fellowship so far?
Said simply, I've enjoyed meeting like-minded people and the almost limitless opportunities I've been given.
For my fellowship year, I am working with Turn Your Concern Into Action (TYCIA) Foundation, an education NGO. My host organization has a small central office in Delhi, in addition to teams operating on the ground in four states. Based in Delhi, with travel to Madhya Pradesh for fieldwork, my experience has been a great introduction to the various networks and operations of NGO work. My fellowship project is to lead a girls' education campaign, establishing a new program for a tribal region in central India. Almost immediately, I stepped into a leadership role within my organization; my project supervisor, a former AIF Fellow, has been incredibly supportive and given me the opportunity to work with autonomy and independence. 
Largely, my current work is involved in program design and management. My fellowship project is focused on determining how to collect meaningful data and what parameters the community, teachers, and our organization view as successful. With a background in data analysis and geographic information systems, prior to the fellowship I was interested in learning more about monitoring and evaluation. How can we determine how successful an intervention is? How do we measure impact given our resources and geography? 
Before diving into work with host organizations, the fellowship begins with a two-week orientation. This is a time for fellows to get acquainted with each other and learn about available resources and fellowship expectations. Since fellows are placed throughout India, this was our opportunity to bond before spending months apart. Although each fellows' experience and challenges vary, our fellowship cohort has been a tight-knit, supportive community.
Countless opportunities are given to fellows. Orientation, midpoint, and endpoint sessions are filled with presentations by senior-level development professionals, skills workshops, and professional development trainings. Almost immediately, you have access to an extensive network of former fellows and organizations. Additionally, events are planned in major cities across the U.S. and India for former and current fellows. For placements with language barriers, language training is provided by AIF.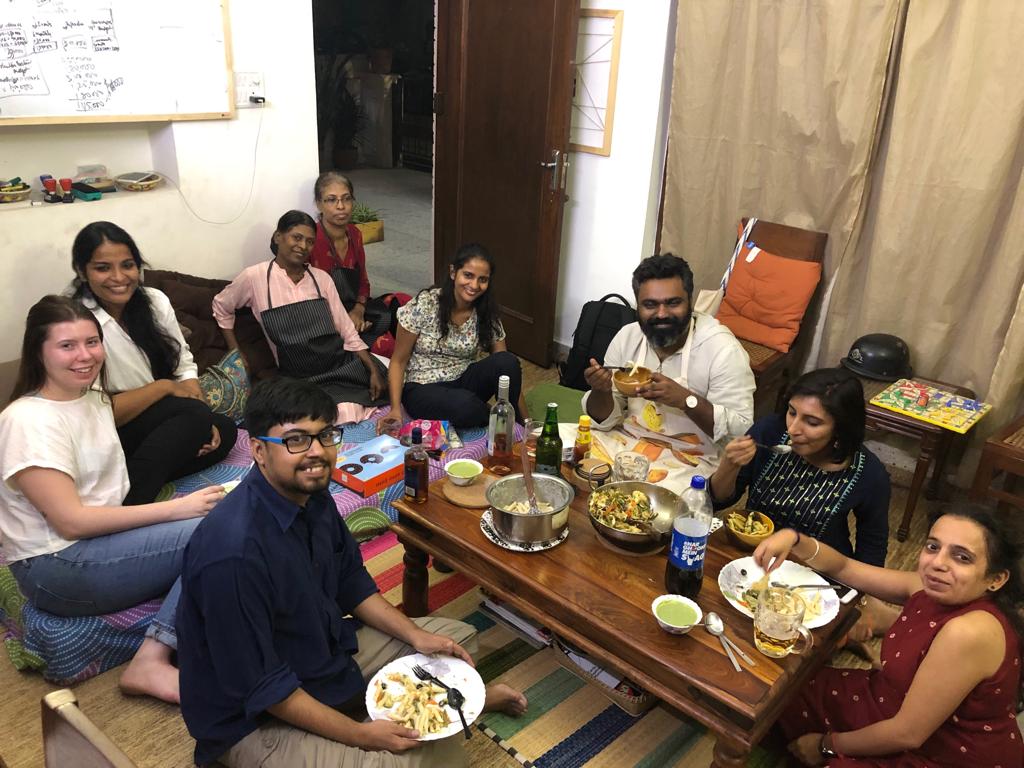 3. What tips would you give others applying to the American India Foundation William J. Clinton Fellowship?
1. Be yourself.
The fellowship is open to individuals from all academic backgrounds. This fellowship is not made for one kind of person or one skillset. With the variety of organizations available to work with during your fellowship, projects range in scope and content. Think about what you can bring to the table. Identify why the AIF Clinton fellowship is right for you and how you could contribute to a host organization. 
There was a slew of personal and professional reasons that I considered when applying and when choosing my host organization and project. For each fellow, these reasons are slightly different. The best candidates are those who can clearly communicate how their strengths will translate into a successful project.
2. Do your homework!
Do your homework on the range of project types that fellows have completed. In the past, fellowship projects have included teaching, curriculum development, conservation, and documentary work. In the application and during interviews, it is important to be able to describe the kind of work you want to do. Think about the environment you want to be exposed to, how this fits into your work and/or life trajectory, and how your background prepares you for this new role.  
The AIF blog is filled with stories from past fellows who share about their work, challenges, and successes. This was an incredible resource during the application process and host organization interviews.
3. Be Adaptable 
Although the AIF team is incredibly supportive and helpful, this fellowship requires adaptability. Simple frustrations and challenges can add up, especially when you least expect it. During the application and interview process, think about the times when you've overcome challenges. While studying or living abroad, entering a new work environment, or feeling like an outsider, how did you overcome these challenges? How are you prepared to overcome the challenges that arise during this fellowship?
Jessica Standifer graduated with a B.A. and M.A. in geography from the University of California, Los Angeles. She is currently an American India Foundation William J. Clinton Fellow working with the TYCIA Foundation. Standifer was a 2018 Critical Language Scholarship recipient in Lucknow, India, and 2019 Foreign Language and Area Studies fellowship recipient.
Interested in applying? Bookmark the America India Foundation (AIF) A William J. Clinton Fellowship to your ProFellow account.
© Victoria Johnson 2019, all rights reserved