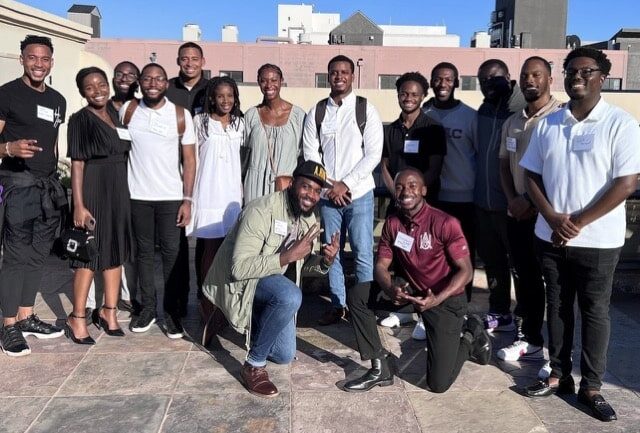 Breaking into the venture capital, tech, and entrepreneurship industries can be challenging, especially for historically underrepresented groups. The HBCUvc Fellowship Program offers undergraduate, graduate, and recent alumni of Historically Black Colleges & Universities (HBCUs) 10-week paid internships at participating venture capital (VC) firms throughout the United States to gain hands-on experience and training in venture capital and investment. 
During their internship, HBCUvc fellows gain foundational knowledge in venture capital, learn through real-world examples and training, and participate in networking events, professional development sessions, and a mentorship program. The program's mission is to direct how capital is formed and distributed to increase opportunities for Black and historically excluded communities.
We recently spoke with Terrence Battle and Nyland Sidifall to learn more about their experiences as HBCUvc Fellows.
Tell us about your background and professional journey. What led you to the HBCUvc Venture Capital Fellowship?
Terrence Battle:  After leaving Morehouse, I spent a considerable amount of time in the entertainment business then I transitioned to real estate and film. By raising money within the company, real estate, or film industry, I had unintentionally honed my skills for venture capital. I also angel-invested in a few companies, so I came into HBCUvc with experience in the investing arena. I realized I could scale businesses faster with outside capital and wanted the skillset that only true VCs can give especially from a relationship and due diligence perspective. I spoke with Martin Chaplin from Cohort 4. He led me to HBCUvc and the rest is history.
Nyland Sidifall: It all starts with my journey through North Carolina Agricultural and Technical State University and how I got into computer science. I was a member of A&T's upward bound program where I started doing robotics. After some time, I interned in the university's computer science department. I saw a huge check hanging on the wall after a hackathon win, and on that day, I decided to pivot into computer science. My eventual mentor participated in the team, and I tried to be like him by getting an internship as a first-year. With that said, I managed to get an internship at Union Pacific as a first-year in Omaha, Nebraska. I then interned at PayPal and AT&T to round out the set of internships as a bachelor's student. During that time, I also competed in several hackathons where I learned a lot before I could bring home any major wins.
As I prepared to graduate for the first time, I considered attending graduate school. At the time, I couldn't tell you why, but looking back now, it seems like it was fate that I had done so. After I decided to pursue further education, I used my network to get an internship with NetApp. I then participated in TMCF's Apple HBCU Scholars program where I interned with Apple.
In the fall of 2021, I completed my internship with Apple, and I had one more semester before I graduated with my master's degree. I then received an email from this program, HBCUvc which stated that I could get introduced to the world of Venture Capital. It turns out that I applied a few years back. I'm glad HBCUvc turned me down then because I wouldn't have taken full advantage of it now. I vaguely understood what venture capital was, but I knew that it was involved in start-up companies. I'd competed in a ton of hackathons at that point, and I knew that I wanted to take it up a notch by playing the role of an investor. And so, it began.
Can you describe what a week in the life of an HBCU Venture Capital Fellow is like? How did this opportunity allow you to advance your career and expand your professional network?
Terrence Battle: A typical week as a fellow included a once-week call for a few hours. I am an overachiever so I finished my assignments before the cohort even started. I would also test myself on the VC lingo and concepts to be as sharp as possible with the information. The zoom calls were reviews, and any questions I may have had I would ask. I would also research that week's guests to have a list of questions about how they saw venture capital and how I could add value. I intentionally followed up with the guests and scheduled a 1 on 1 when applicable. Today, I share deals with some of them. After the cohort, I got involved with the lab fund where we chose a founder, did due diligence, and made a recommendation for funding which I was successful in helping a founder receive $5,000. Afterward, I had the opportunity through HBCUvc to interview for Metaprop where I currently am at now on the Investment team looking at all things Proptech.
Nyland Sidifall: The main HBCUvc program takes place in the fall and takes place over seven weeks. The program started with a week-long new member introduction experience where we got introduced to our classmates, program moderators, investors in-house, past fellows, and companies that HBCUvc invested in. After the warm welcome of week one, we then shifted gears to meeting once a week with a break every once in a while. The weekly sessions consisted of an online knowledge module and a zoom meeting where we break down the content from the module. After going over the content, we then got introduced to someone from the industry that has made it in the field so that we could ask questions and learn about their experiences. Some of the groups that were invited range from Techstars, Impact America Fund, MaC Venture Capital, and Intel Capital to name a few. For the last week, we got surprised with a visit from Bobby Wagner, former linebacker for the Seattle Seahawks at the time [current team: LA Rams].
Those few weeks were rigorous but exciting and thanks to the community behind it, made it all worthwhile. If I wasn't asking questions to the other fellows, I was in office hours hosted by HBCUvc's investor in-house. I was in school at the time as well, so I managed to get a pseudo-MBA and computer science degree.
This experience was eye-opening because it broadened my horizons in terms of my network, job prospects, and overall knowledge of entrepreneurship. Like I said about community, the HBCUvc community is my extended family. I remember I invited some of HBCUvc's portfolio companies to speak about their experience as a founder. I also utilized the community to help with my job search online, and to this day I'm still trying to reach out to all the connections presented to me.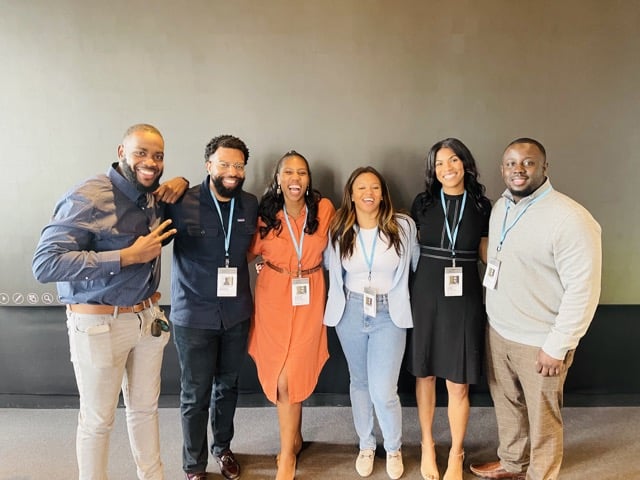 The HBCU Venture Capital Fellowship aims at serving as a launching pad for students interested in entering venture capital, tech, and entrepreneurship industries. The fellowship offers Fellows foundational knowledge around venture capital, real-world examples, and formalized training.
Talk a little bit about how this mission has influenced the way you go about your work or view the world. How did this exposure to training and additional educational resources play a role in your internship experience? Can you speak on your experiences with collaborating with fellow members of your cohort?
Terrence Battle:  If only 3% of venture capital funds go to Black and Brown founders, this isn't just about just VC, this is a mission, and a mission worth fighting for in my eyes. The HBCUvc Fellowship isn't normal. People don't just get into fellowships and get venture capital jobs. It's a more rigorous process of business school, working on Wall Street for a few years, or selling a company. People would kill for the opportunity. Keep that in mind. Are you going to take that responsibility lightly? If I can help get that 3% to 10%, then I'm a part of changing the world for people that look like me. The exposure to training gave me real-world examples and made me comfortable enough to push forward with my knowledge in the space. Sometimes it's about the language. Also building relationships with venture capital firms immediately is a plus. Since I left, I have been sharing deals with people I've met in HBCUvc. As far as working with members of the cohort; Jamal Trotman (Morehouse), Martin Chaplin, Raeshawn Pelote, and Alexis Dulan (Spelman) have partnered on multiple venture capital mixers and an online Series called "Ask A VC" to build knowledge and a stronger ecosystem of venture capital and founders in Atlanta. We have partnered with Silicon Valley Bank and HBCUvc on these events.
Nyland Sidifall:  The training allowed me to get familiar with what I would be experiencing before the internship. My role was to source web3 projects; the modules helped me to build up my skill with due diligence and traction identification. I also participated in their Lab Fund program where I worked to source companies for HBCUvc so that they could invest. I cold-called and emailed various founders to interview the progress of their companies. Being that Web3 tends to lean toward the anonymous side, I had to look at community interaction as one of the metrics to find interest in projects. Also, a big thanks to Google and YouTube for filling in any gaps that I couldn't figure out.
Working with my fellowship class was the driving force that kept me in the program. We had to work together so that we could succeed together. I was a bit hesitant at first because of the teleworking nature of the pandemic and zoom meetings, but I eventually opened up and made some of the greatest and most influential connections to date. For the fellows that were in the bay, we went on group hikes and visited happy hours hosted by companies together. At the end of our summer internship, I hosted a group brunch for the fellows that were in the bay.
I'm currently working with a few fellows on some side projects that will help future fellowship classes by creating content that aims to condense venture capital knowledge and give people an opportunity to meet with industry professionals.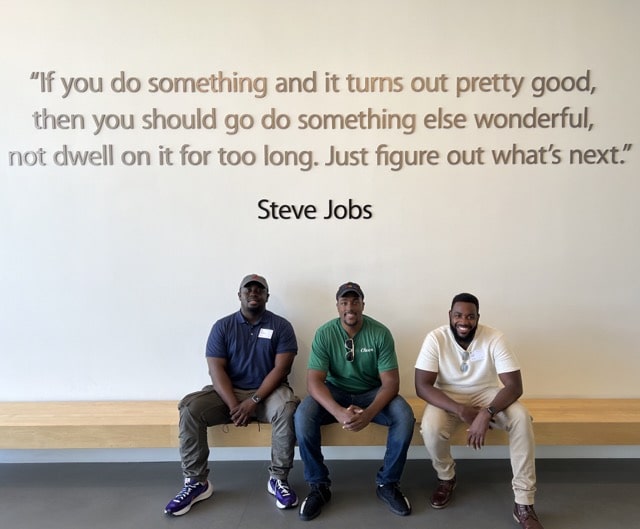 What advice do you have for others applying for the HBCUvc Venture Capital Fellowship?
Terrence Battle: I would advise future applicants to find what makes them unique and why they should be in the space. Being Black/Brown is cool but are you going to be a contributor? How are you going to take the information and apply what you learn? Where in your background have you done this? I would also get the Venture Deals book and subscribe to venture capital podcasts like "20 Minute VC", "Masters of Scale" or "The Full Ratchet" to gain a better understanding of the ideas and concepts. You won't get everything immediately but you won't be coming in blind. I think it's a mistake not to prepare yourself even before the fellowship. I would also watch Shark Tank, Undercover Billionaire, and all The Profit if you can muster. Try to establish relationships early on with the leaders of HBCUvc as well as the guest speakers and add value. The goal is to get a position with a venture capital firm not to just hop on zoom calls and have the classes.
Nyland Sidifall: Connect with your fellows fast because you all are in it together, work together and collaborate, and share knowledge. The world of Venture, from what I experienced, is a close network of people that you grow with throughout your career.
Be comfortable with not knowing something. There were times when I would sit on a call dumbfounded because I didn't know what to ask. To be fair, it was a new realm of knowledge, and I didn't know what to ask, but I knew that one day I'd have to give input on what was being told to me. I had to get over the fear of asking easier questions to build up the confidence to have a conversation about venture. The goal is to improve your conversational skills when it comes to venture and always be on the quest to learn something new.
If you're looking to get started in the world of venture, I'd recommend getting started by following some industry leaders in the space such as Techstars, YC, and a16z. I would research some of their employees on LinkedIn to see what they post and share about to get a feel for how the space is looking.
Make sure that you read the book Venture Deals from cover to cover, it helps a lot. Point. Blank. Period.
Finally, don't be afraid to reach out to past fellows of the program. If you can't get in direct contact, then you can reach out to someone that can do an introduction for you. We're all fellows working to make a change in the world.
Interested in applying? Bookmark the HBCUvc Venture Capital Fellowship to your ProFellow account.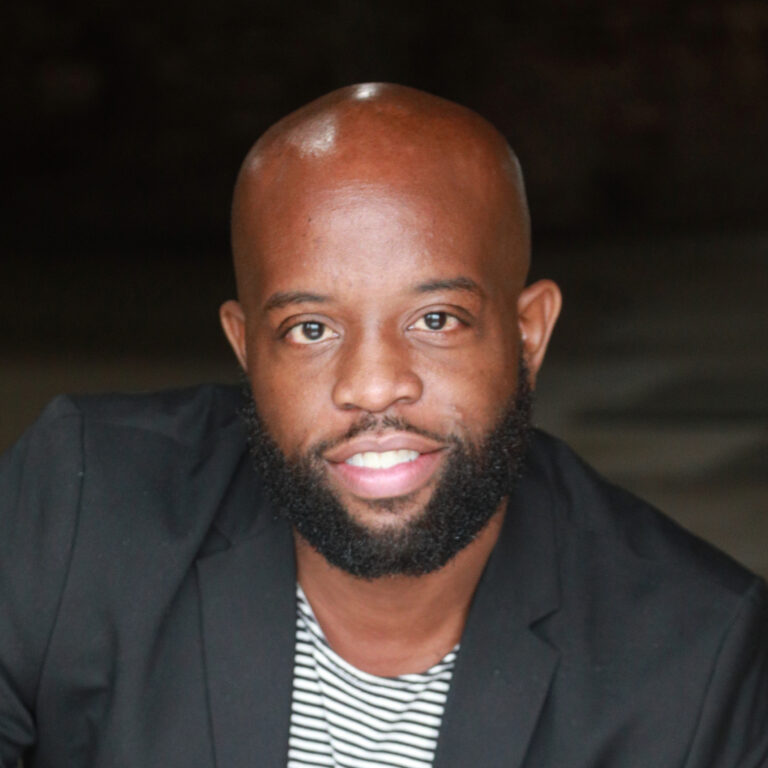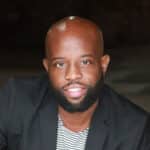 Terrence Battle is a former founder, entrepreneur, and Venture Capitalist hailing from Washington, D.C. After the former All-American track athlete graduated from Morehouse College, he set his sights on entertainment. Terrence has worked for multiple labels such as Universal, Capitol, and Sony Music, and facilitated projects by the likes of India.Arie, David Banner, Carl Thomas, and Dallas Austin. After a decade in the music business, he decided to help start a boutique advertising firm. Within three years, that $50,000 investment along with sweat equity was billing over three million a year before being sold in 2015. As an angel and real estate investor, this Atlanta 30 under 30 recipient is a HBCU Venture Capital Fellow, as well as the co-owner of Lincoln Park Studios, a 123,000 sq ft entertainment production studio and office space located in Atlanta, GA. Terrence eventually joined Metaprop VC as an Investment Associate, one of the top Proptech VC firms in the country. MetaProp's investment team has invested in 150+ technology companies across the real estate value chain. The firm manages multiple funds for both financial and strategic real estate investors that represent a pilot-and test-ready sandbox of 20+ billion square feet across every real estate asset type and global market.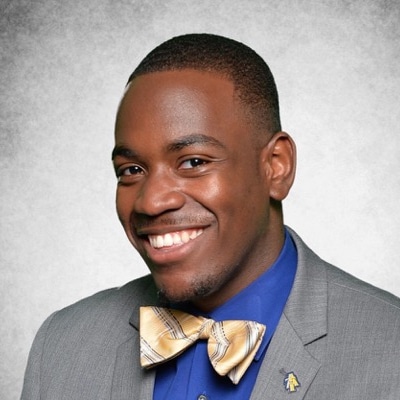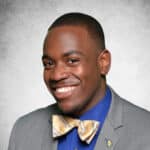 Nyland Sidifall is a software developer fueled by the rush of entrepreneurship and venture. Nyland is a two-time North Carolina Agricultural & Technical State University graduate where he got both his bachelor's and master's degrees in computer science. Nyland took his 6 internship experiences, love for hackathon competitions, and overall passion and intrigue for learning how to create a successful business to pivot into the world of Venture. Thanks to HBCUvc, Nyland got his start by being inducted into their largest fellowship class to date, Class 5. Fun Fact, whenever Nyland is not working, he's most likely cooking up something in the kitchen.
© ProFellow, LLC 2022, all rights reserved.