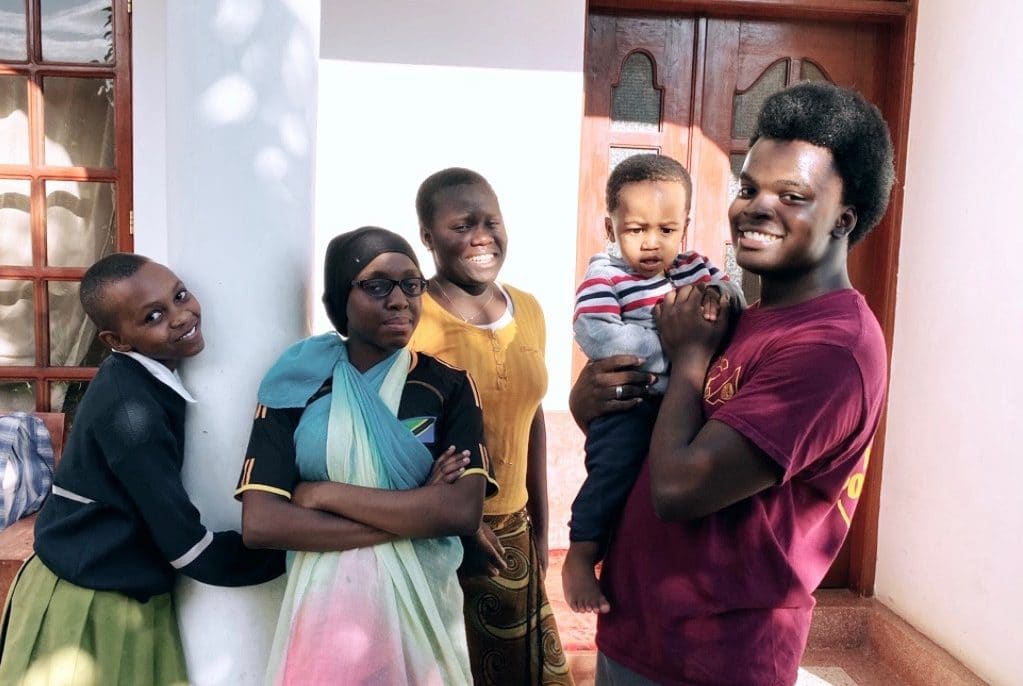 Boren Scholarships provide funding to U.S. undergraduate students to study abroad in areas of the world that are critical to U.S. interests. They offer opportunities in Africa, Asia, Central and Eastern Europe, Eurasia, Latin America, and the Middle East, with a focus on studying less commonly taught languages. Boren Scholars represent a variety of academic backgrounds, but all are interested in studying less commonly taught languages. There are awards for summer study, a semester, and a full academic year. Boren Scholars commit to working in the federal government for at least 1 year after graduation.
We talked to Abiodun Adeoye, who studied in Tanzania for six months in 2019, to learn more about the program and get some application tips.  
1. What inspired you to apply for the Boren Scholarship?  
I was inspired to apply for the Boren Scholarship because I have a genuine interest in learning another language. As a person interested in working in international affairs, especially in Africa, I knew that the Boren Scholarship would be a great way for me to explore my interest in language learning in a way that would also accommodate my academics. As a Nigerian-American, I am already fluent in two languages, and I wanted to experience another part of Africa and gain new experiences. Learning new languages is a passion of mine, and I hoped to gain a good knowledge of Swahili during my time in my host country, Tanzania. Most of all, I wanted to meet new people, hear new perspectives, and grow as a person. 
2. What have been some of the most eye-opening moments during your program? 
During my time on the Boren Scholarship in Tanzania, I have had the most eye-opening moments in conversations with Tanzanians. I like to get to know people better, and I thoroughly enjoy hearing other people's experiences. As such, I have talked to people about the education and health systems in Tanzania and about their personal livelihoods. I spoke to people who live in unsuitable conditions but still manage to live every day; people with little education and limited knowledge of English; and people who do not have access to good healthcare. The conversations I had with these people reminded me of my privileged status as someone able to pursue a university education and envision a future of possibilities, while other people are limited in their possibilities because of the environment they are born into and the circumstances to which they are subjected. 
3. What tips would you give others applying to the Boren Scholarship?
The Boren Awards are for individuals with a genuine interest in learning less-commonly taught languages (i.e., languages outside of Western Europe) and, more importantly, for applicants who demonstrate a long-term commitment to language study. In my opinion, one does not have to be a perfect, ideal candidate. One does not need a perfect GPA, exceptional extracurricular activities and leadership, or any outstanding awards and recognition; although those things certainly help very much, an applicant also needs to have a specific reason(s) for why they chose that language. Throughout the application process, my advisors and I continuously asked the questions, "why this language? Why this country? What draws you to it? How does the study of this language fit into your long-term personal and professional goals? How is this language important and relevant to American national security?" Above all, applicants must also explain themselves clearly and concisely in their essays. 
Regarding recommendation letter writers, it is very important that the applicant chooses people who know them very well. They should be a person who can strongly attest to the applicant as an individual in regards to their strengths, passions, personal goals, and why they believe the applicant should receive the award.
I love connecting with people and I am more than happy to answer any questions about the Boren Awards and the application process! You can reach out to me via my LinkedIn profile.
Abiodun Adeoye was born in Nigeria and moved to the United States in 2009 at the age of 11. He studies history and political science at Salisbury University, in Maryland and has interned for the governor of Maryland and the United Nations. He speaks English and Yoruba and has a working knowledge of Swahili. He hopes to study French and Spanish next.
© Victoria Johnson 2020, all rights reserved.