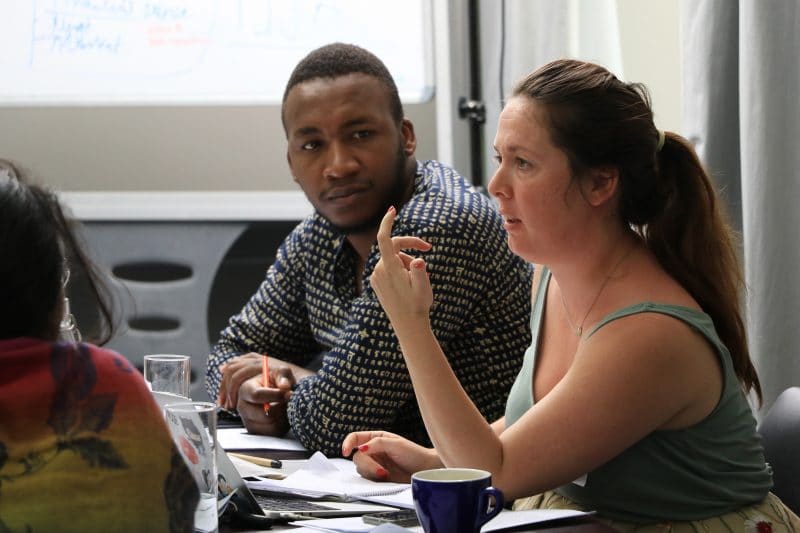 The Atlantic Residential Fellowship is for college graduates from all over the world with a demonstrated dedication to fighting social inequalities. The one-year fully funded graduate program supports fellows through mentorship and a large network as they complete an MSc Inequalities and Social Science (MISS) in residence at the London School of Economics. All tuition fees, a stipend for living costs in London, and expenses for attendance at Atlantic Fellows events are covered.
We talked to Craig Dube, a current fellow working on his MSc in Inequalities and Social Science at the London School of Economics, to learn more about the program and get some application tips. 
1. What inspired you to apply for the Atlantic Visiting Fellows Program?
I am currently a residential Atlantic Fellow for Social and Economic Equity housed at the London School of Economics' International Inequalities Institute. The residential fellowship involves an extremely thorough leadership training experience to develop a practical inter-disciplinary understanding of inequalities, and research experience over a one-year period. All of this happens within the context of the MSc Inequalities and Social Science curriculum.
My main research focus is on health access inequalities, mainly looking at the socio-economic drivers that perpetuate diseases in sub-Saharan Africa. I grew up in a community in which thousands of people died prematurely. The loss of a family member, particularly an economically active one, affected even extended family members that they supported, doubling or even tripling the extent of their  hardships.
Seeing all this, I always wondered how I could best make a difference, even though I was in the same position as the other members of my community. As a teenager, I joined Champions for Life, a psychosocial support programme dedicated to mentoring and instilling hope in thousands of adolescents living with HIV in Southern and East Africa. While working for the programme as a field officer and coordinator, I realized that even though we were making a huge impact on the lives of so many future leaders, we were just tackling the fruits of the problem. The roots were embedded in years of social and political injustice.
The Atlantic Fellows programme has been an incredible platform, giving me access to tools, networks, and evidence-based teachings that will be translated into practice in my future engagements in fighting inequality.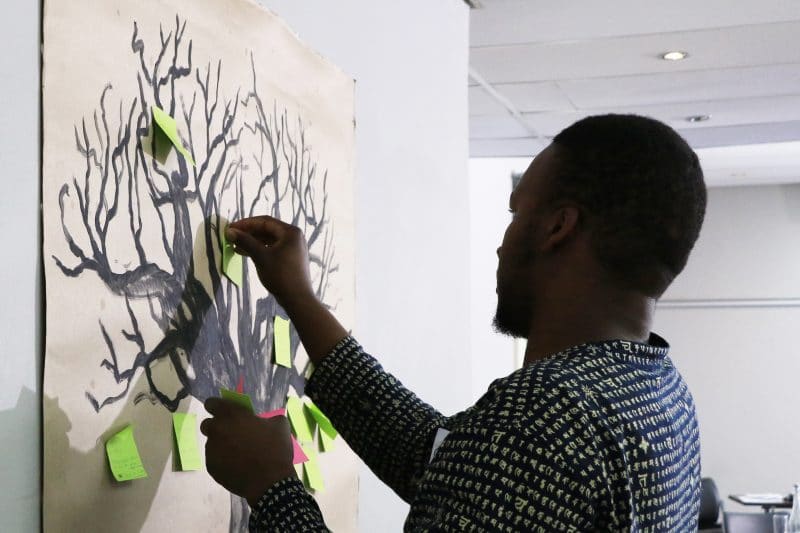 2. What have been some of the most eye-opening moments during your fellowship?
The programme brings together multi-disciplinary professionals from around the world and at different levels of social justice engagement. Working together with this amazing cohort, I have found that the fellowship has become a family to me; a family that, despite being made up of very different people, has one focus – to see injustices reduced, starting in our own areas of expertise and ultimately spreading across the world.
There is no better place to do this than London. Spending one year in the global financial capital of the world and studying at the best economics school in the world, I have had the privilege of learning and working with researchers and activists engaged in the most successful campaigns, investigations, and change-making processes. This has reinforced my commitment to fighting social injustice and connects me to a wider community of like-minded people I can reach out to for assistance.
The fellowship has set aside dates for us where we meet as a cohort and practically apply what we've learned into meaningful practice, most of which is shared through our blogs on the Atlantic Fellows for Social and Economic Equity (AFSEE) website and articles published elsewhere, as well as our research projects.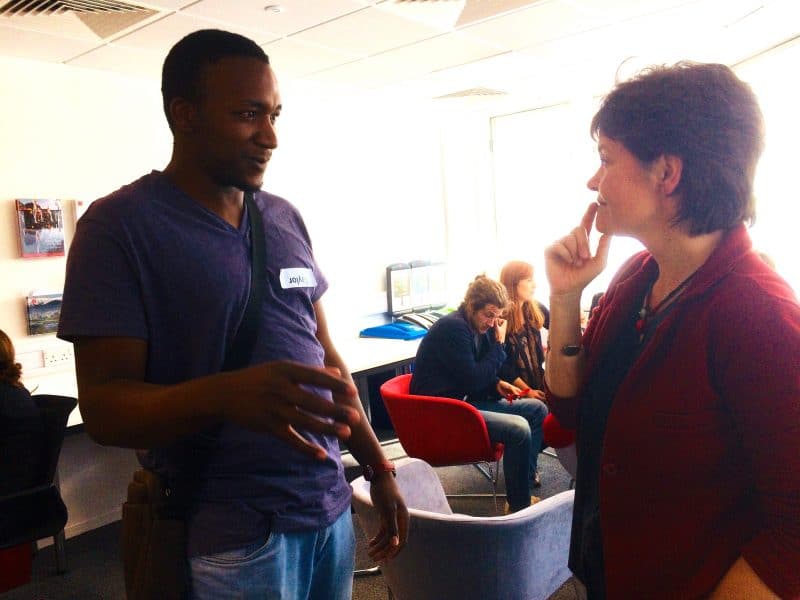 3. What tips would you give others applying to the Atlantic Visiting Fellows Program?
One thing that made me want to apply for the fellowship in the first place was its values, which reflected what I believed in. Even though our "active" fellowship runs for a year (18 months for non-residential fellows), this is the commitment of a lifetime. Therefore, anyone who wants to apply should also have a deeply-rooted commitment to fighting inequalities throughout their lifetime to the best of their ability.
This is probably the reason why the fellowship has a requirement for people to have some demonstrated experience in fighting inequalities. Therefore, this is not an exclusion criterion for young people without much practical experience, but rather a call to action for future Atlantic Fellows to start engaging with social, economic, and political inequalities right now.
For those who are planning to start their applications for the 2020-21 cohort, I would suggest that they familiarise themselves with the work of the worldwide Atlantic Fellows Programme as a whole (which comprises seven different fellowships). If they are particularly interested in the AFSEE programme, there are resources available freely from the International Inequalities Institute where they can begin to engage with the key debates and conversations. I highly recommend this, particularly for applicants who do not have an economics background, or who are applying from the Global South.
Lastly, if I were to apply to the fellowship again, I would not change a thing about my personal statement, as it reflects who I am. Similarly, my fellow fellows have demonstrated the same in our interactions: who they said they were in their applications is who they really are. Being human is the bond that has held us together and will continue to produce meaningful results for all of us, and being real is probably more important in defining who we are and what we do than any of the degrees, appointments, titles, and other accolades we might have.
Craig Dube's academic and professional career is focused on improving the quality of life faced by adolescents living with HIV in southern and east Africa. Craig has been involved with Champions For Life, an organization that provides psychosocial support to adolescents living with HIV in 13 countries, as a Regional Field Officer (among other roles). Although he is HIV negative, he has been able to identify with his adolescent peers who are living with HIV and has been able to help them through his own life story. He is also research-oriented; his first academic thesis was on HIV self-testing. He has also spoken at various change platforms that push for policy change in areas that disadvantage young people living with HIV. Some of these platforms include ICASA 2015, AIDS 2016, Namibia AIDS conference, the Pediatric & Adolescent HIV prevention care treatment support symposium, and the Children & HIV: Equity Now! among others. Craig holds a BSc. Psychology (Hons.) from Midlands State University, Zimbabwe.
Photo credit: Afsee.atlanticfellows.org.
Interested in applying? Bookmark the  Atlantic Residential Fellowship your ProFellow account.
© Victoria Johnson 2019, all rights reserved.