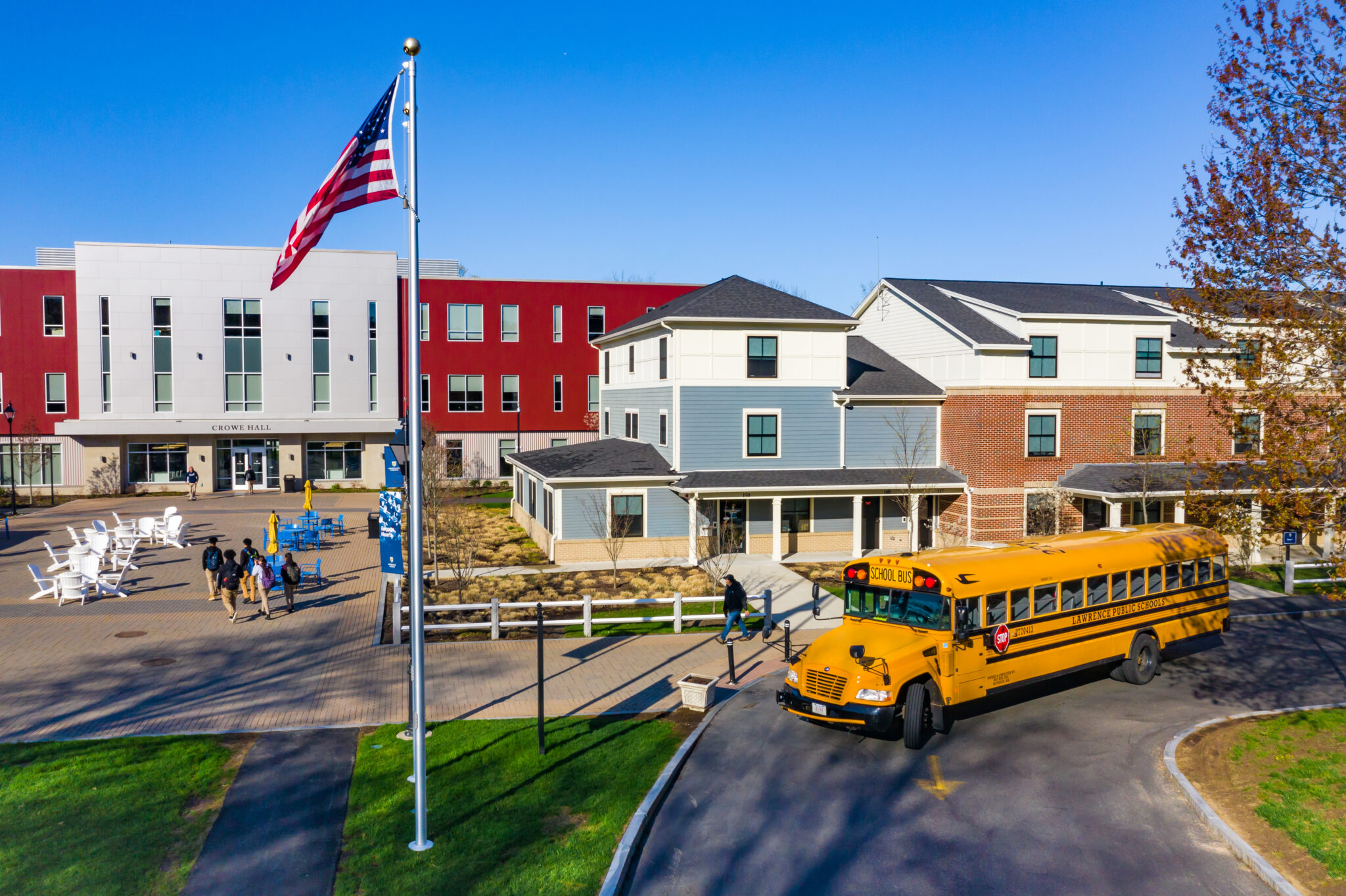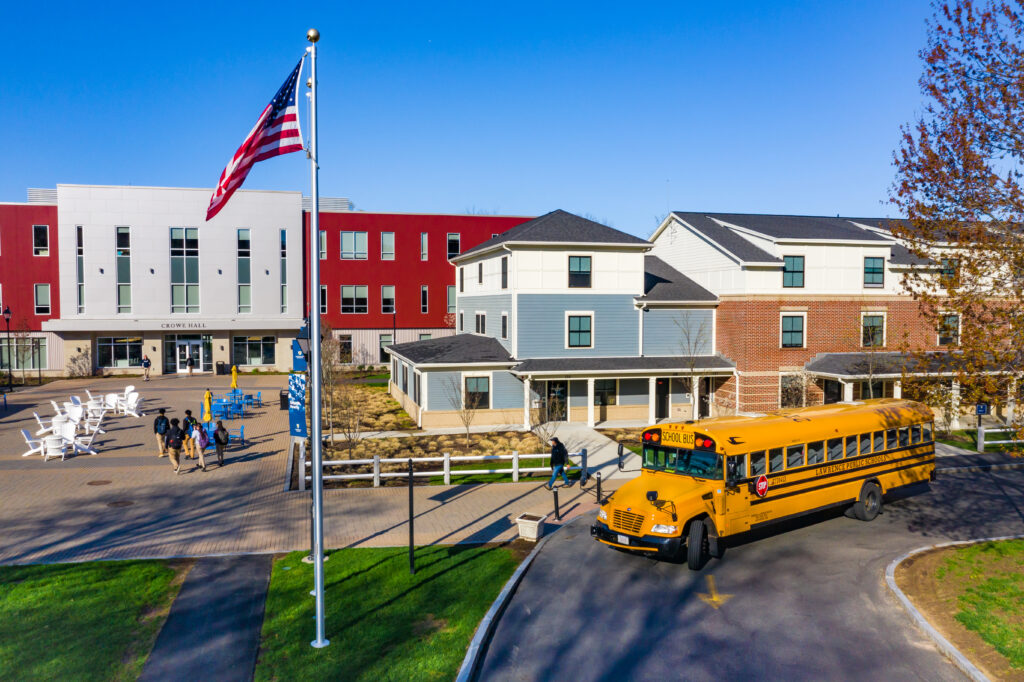 A single teacher has the power to positively impact hundreds of students throughout their career. That's why choosing to go into the education field can be one of the noblest and most rewarding career choices. The K-12 Teacher Education Fellowship at Merrimack College is a fully-funded Master's program that gives Fellows an opportunity to spend a year earning their Master's in Education while also gaining hands-on experience in the classroom. During their fellowship year, Fellows also earn licensures in their chosen area of specialization. To practice the skills gained during their studies, Fellows spend an entire academic year in a northeast Massachusetts school to gain hands-on experience in the classroom.
Applications are currently open for the K-12 Teacher Education Fellowship. The deadline to apply is February 15, 2023.
We spoke to Alex Surro and Ketene Arante, recent recipients of the K-12 Teacher Education Fellowship to learn more about how this program helped them feel ready to take on a career in the classroom.
Tell us about your background and professional journey. What led you to the K-12 Teacher Education Graduate Fellowship at Merrimack College?
Alex Surro: I grew up in a small town that is about an hour away from Merrimack College and as someone who is afraid of change and uncertainty, the decision for where to go for my undergraduate degree was easy. I went with the state college that was about 20 minutes away and that cost almost half of the other surrounding schools. The more classroom opportunities I experienced, the more confidence I began to feel, not just in myself but in my career path. Teaching is such a special profession because no two days are alike and it requires you to think on your feet, literally and figuratively. It's a lot of work but continues to fill me with so much joy that I can't imagine anything different.
Although I had grown a lot in my four years at Framingham State, I still didn't feel mentally prepared to face my first year of teaching quite yet. That doubt combined with the state's requirement to earn a master's degree within five years motivated me to search for graduate schools. I was hoping to find a program that was financially smart as well as fast-paced to allow me the ability to just focus on the courses before jumping into the workforce. With a little bit of research, I found Merrimack's Teacher Education Fellowship and I thought it was too good to be true! I applied in October of my fourth and final year of undergrad and received my acceptance about 2 months later. 
Ketene Arante: I am a Brazilian native who has made Boston her second home for over a decade now. While residing in the United States of America, I had the privilege of attending distinguished, American educational institutions that opened the door to great opportunities in my life. In the fall of 2011, I started school at Boston University, where 3 years later, I went on to obtain my undergraduate degree in social sciences. Being the first generation in my family to obtain a college degree felt simply surreal. Shortly after my graduation from Boston University, I started working in a K-5 elementary school, where I soon developed a passion for teaching along with a desire to help students achieve both academic and emotional growth. When I first got introduced to the Fellowship program at Merrimack College, I had been looking at different colleges and universities for 2 years, longing to get my master's in Education. Luckily, at the right time, I got connected with the Fellowship program at Merrimack and everything fell into place. I immediately recognized that this Fellowship was exactly what I was looking for and needed as a jump start to my educational career.
Can you describe what a week in the life of a Teacher Education Fellow is like? How did this opportunity allow you to advance your career and expand your professional network?
Alex: From Day 1, I truly felt like I was a part of my placement school's community and staff. All Teacher Education Fellows are expected to follow the same rules and schedule as their colleagues, which includes arriving at school before the first bell and leaving after all students are sent home. We are also strongly encouraged to attend all Professional Development training and any meetings that pertain to your students. Every fellow has a mentor teacher, known as a Supervising Practitioner (SP), and they are responsible for explaining everything that goes into their position. Depending on the school's schedule/routines, the week in the life of a Teacher Education Fellow can look very different but in my experience, my main tasks included: supporting diverse learners in general education classrooms, providing various accommodations based on students' Individual Education Plans (IEPs) and leading some full-class or small group lessons.
This opportunity advanced my career, specifically in the special education world, but I have heard nothing but wonderful reviews about the other Teacher Education Fellowships that are offered, including ESL or subject-specific concentrations. Everything I know about the world of special education is because of Merrimack's Fellowship, including how to collaborate with colleagues on creating and revising IEPs, strategies to best support students, and how to best handle the stress of the job. In terms of expanding my professional network, I was introduced to so many different types of teachers, educators and administrators and created a reputation for myself without even trying. Working closely with so many people allows for your name to spread, and as long as you are putting forth your best effort, that will help you build a career!
Ketene: Words that would describe a week in the life of a teacher education fellow: busy, immersed, exhausted & excited. Being able to juggle a full-time teaching fellowship along with college classes at night proved to be a challenge for me that I never thought I would be able to handle. When I look back to a year ago, I did not think it at the time, but I was really being stretched to become the professional I am today. This Teacher Education Fellowship opportunity opened the gates to my educational career. I was able to meet and connect with educators from different parts of the state of MA, whereas if not for this Fellowship program, this would have never happened for me.

The K-12 Teacher Education Graduate Fellowship is a fully-funded master's program that allows fellows to earn their Master of Education in Teacher Education while also gaining hands-on experience in classroom instruction. What aspects of this program most appealed to you when choosing fellowships? How has this program shaped your skills as a teacher?
Alex: Everything about Merrimack's Teacher Education Graduate Fellowship appealed to me when choosing fellowships. A key component of Merrimack's fellowship is that it is only a year long whereas most Master's programs can take two or more years! While it could be difficult to manage working full-time without pay for a year, gaining real-world experience made up for it. The direct connection between what I was learning in my master's courses and what I was involved in at my placement school was beyond beneficial. When I first applied, I was so eager to receive another classroom opportunity to add to my resume, but it became so much more than that. 
This program has shaped the way I teach in so many ways. From the strategies that I learned in courses from professors or heard from my peers to the countless experiences I had in my placement school, I grew so much as an educator. As I said before, I truly did not feel ready to apply to teacher positions when I was near the end of my bachelor's degree but once I reached the final page of my journey at Merrimack, I was motivated and excited to start applying! After a year as a Fellow, you will gain so much experience that you'll be able to confidently help students for years to come.
Ketene: Honestly speaking, both aspects of this program were highly appealing to me. First, the main reason why I delayed getting my Master's in Education was that I could not afford it. When I heard that this Master's program was fully funded and I would get hands-on experience in classroom instruction, it all seemed too good to be true! As I have previously mentioned, this teacher fellowship program was exactly what I needed when I needed it. Through this fellowship program, I got to work side by side with amazing educators, who have been in the field for 20+ years. The experiences and lessons learned working with these educators are something that I will cherish and take with me for the rest of my educational career. Because I learn best by observing others and doing it myself, I knew the ability to gain hands-on experience in a classroom would be beneficial for me. Throughout my teaching fellowship, I learned many different skills that are all key components to my teaching career. I believe the ability to sit down and reflect on my lessons, for instance, determining what went well and what should be different, will be key for my educational career advancement.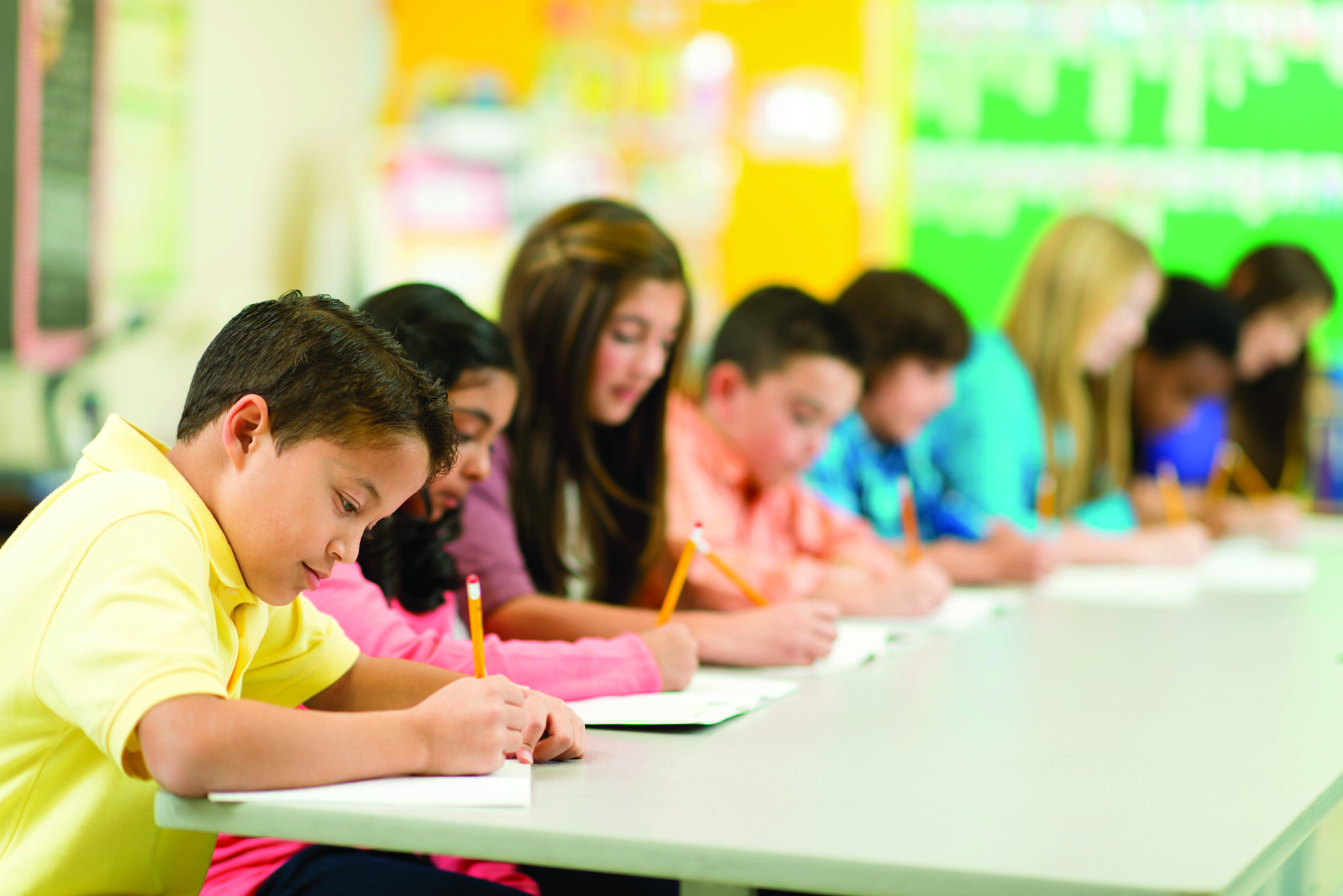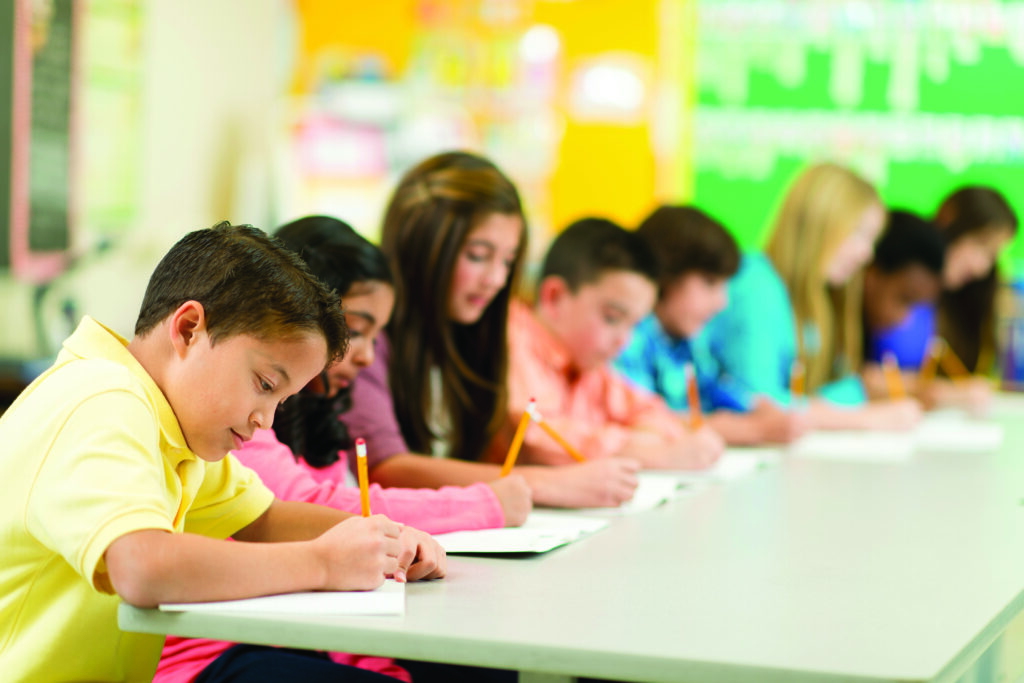 What advice do you have for others applying for the K-12 Teacher Education Graduate Fellowship?
Alex: The biggest piece of advice that I have for those applying to the K-12 Teacher Education Graduate Fellowship is that the more you put into this experience, the more you will get out of it. I remember feeling nervous and hesitant to involve myself in the student's learning journey but I constantly had to remind myself that I had earned my position and deserved to take risks. As I've mentioned, you are held responsible for a decent amount during the year but it's also an incredible opportunity to discover and ask questions about anything you are unsure about. This is a unique time when you are placed in front of many students who will view you as a real teacher but still have the safety net of clarifying anything with your SP whenever necessary! Feeling afraid is natural, but pushing past the fear will pave the path for your future so I urge you to take all of the opportunities that come your way and make the most of them before it's over!
Ketene: My advice to new fellows would be to make the best of this amazing opportunity given to you! Observe and honor your mentor teachers and seek out their advice, especially those who have many years of experience in this field. Listen to other teachers, they have A LOT to teach you. Make connections with educators around you, and most importantly, always try your best. See yourself being the best in your field and always give grace to yourself and to those around you.
Interested in applying to the K-12 Teacher Education Fellowship at Merrimack College? Bookmark it to your free ProFellow account!
---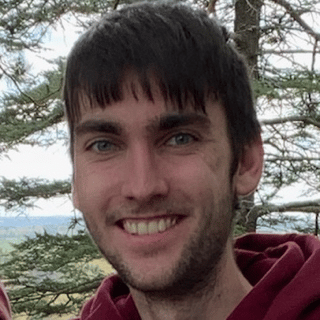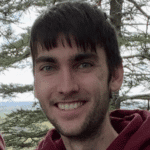 Alex Surro graduated from Framingham State University with a bachelor's degree in Elementary Education and completed Merrimack College's K-12 Teacher Education Graduate Fellowship in June 2022 with a master's degree in Special Education. He has had many classroom experiences ranging from 1st to 6th grade, each preparing him to be fully integrated into the education world. Currently, he is working in the Newburyport district as a Second Grade Special Education Co-Teacher and couldn't be happier. He loves to support students and colleagues of all kinds and appreciates what makes them unique!
Ketene Arante is a Brazilian native who has made Boston her second home for over a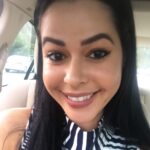 decade. She graduated from Boston University in 2014 with a bachelor's degree in psychology. Since graduating, Ketene has developed a passion for helping students learn and grow both personally and academically, which led her to the M.Ed. program and K-12 Teacher Education Graduate Fellowship at Merrimack College. She now specializes in teaching English as a Second Language.
© 2023 ProFellow, LLC, all rights reserved.