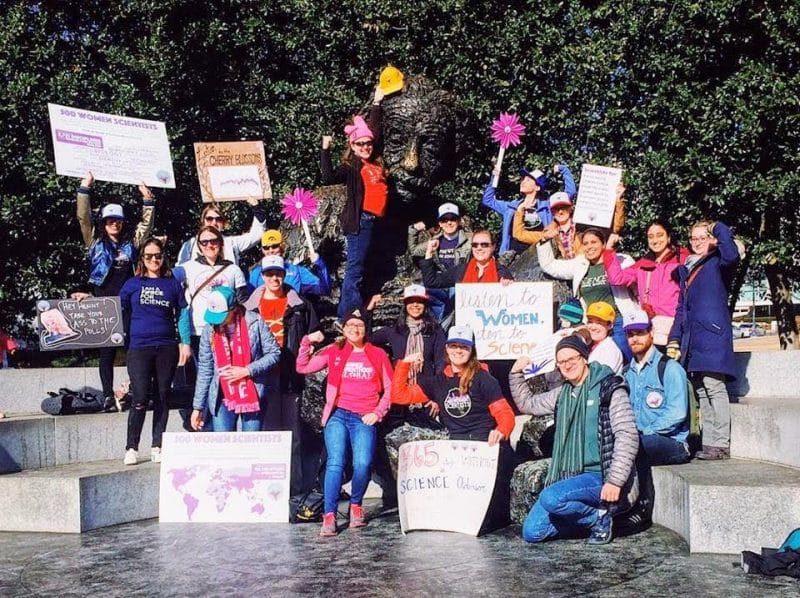 The American Association for the Advancement of Science (AAAS) Science & Technology Policy Fellowships (STPF) provide opportunities to scientists and engineers to learn first-hand about policymaking and contribute their knowledge and analytical skills in the policy realm. Fellows serve yearlong assignments in a selected area of the executive, legislative, or judicial branch of the federal government in Washington, D.C. Each year, STPF adds to a growing corps over 3,000 strong of policy-savvy leaders working across academia, government, nonprofits, and industry to serve the nation and citizens around the world. Fellows represent a broad range of backgrounds, disciplines, and career stages, from recent Ph.D. graduates to faculty to retired scientists and engineers.
We talked to Britta Voss, an AAAS Science and Technology Policy Fellow, to learn more about the fellowship and get some tips for preparing an application!
1. What inspired you to apply for the AAAS Science and Technology Policy Fellowship?
I applied for the American Association for the Advancement of Science (AAAS) Science and Technology Policy Fellowship (STPF) because I wanted to apply my scientific skills to important societal challenges. I loved academic research, but I saw a disconnect between the knowledge being generated in universities and other research institutions and the impact it could be having on problems like climate change, equitable access to resources, and disaster recovery.
My academic training is in environmental Earth science – specifically the interaction of chemical, biological, and geologic processes in aquatic systems. I have conducted fieldwork in rivers around the world, collecting water and sediment samples to understand how rivers carry carbon from soils, rocks, and plants on land, transform it as it flows downstream, and finally deliver it to the coastal ocean. In graduate school and during my postdoc, I was drawn to lots of outreach and science communication activities. These inspired me to think about how I could use both my technical expertise to inform society's understanding of science and my communication skills to help scientists understand how their research fits into the framework of sometimes competing interests that drive policy decisions.
As I considered how to shape my career around these issues, I realized that direct experience in government would be valuable. It would help me figure out if science policy was the right path for me and build my knowledge of how science-informed decision-making works. At the same time, I would be contributing to the work of a science-based government initiative. The AAAS STPF is a fantastic opportunity for scientists and engineers to get that experience, so it felt like a perfect fit for me!
Executive branch fellows are placed in offices across the federal government, where they spend 1-2 years immersed in the office's work. Fellows contribute to the initiatives of their offices, and often drive new projects or forge collaborations with external partners. They work at the intersection of their office's mission and their own professional goals. The STPF program also supports fellows through a series of professional development trainings to build our skills in areas like leadership and project management. Through the STPF, I am gaining a deeper understanding of how federal agencies and lawmakers balance scientific information with cultural, economic, and policy considerations in designing regulations and legislation. In addition, I am building my science communication, stakeholder engagement, and qualitative research skills, and developing a professional network of fellow scientists committed to bridging gaps between science, policymakers, and the public.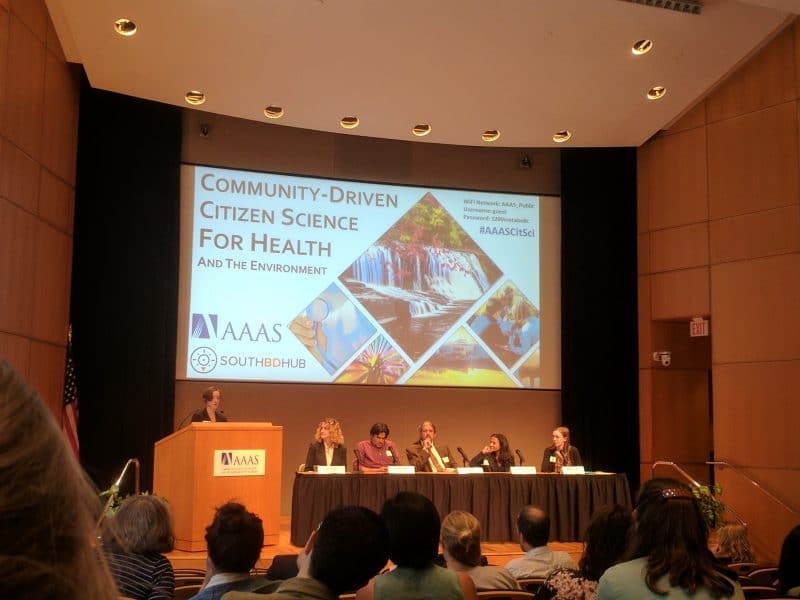 2. What have you enjoyed most about your fellowship so far?
My two favorite things about the STPF are getting to dive head-first into a whole new area of science while exploring a different kind of career at the same time and joining a community of fellows who are passionate about connecting federal science policy to real-world outcomes. I am placed at the National Institute of Standards and Technology (NIST) in the Public Safety Communications Research Division. My office studies wireless communication technologies for first responders. We also manage an external funding program to accelerate the development of advanced communication technologies that will help keep first responders and the public they serve safe in life-threatening situations. It's been really exciting to learn about the very immediate impact of these technologies on the safety and welfare of communities! For example, research funded by our office is helping accelerate the development of accurate three-dimensional location tracking technologies, which will allow first responders to more precisely locate fellow first responders within large buildings. More accurate location tracking, especially in the vertical direction, would be a huge contribution to keeping firefighters safe and allowing them to find people in distress more quickly. I'm proud to contribute to the work my office does by helping technology developers understand the communication needs of first responders and helping the first responder community prepare for the data management challenges that many new technologies bring.
Also, the STPF community is an incredibly valuable part of the fellowship experience. In addition to new friendships, the community of fellows provides professional development opportunities beyond the work we do for our offices. Last year, a group of fellows founded an affinity group for fellows interested in crowdsourcing and citizen science. Citizen science is a movement that aims to get the public directly involved in the process of scientific research through volunteer sampling, online pattern recognition, research co-creation, and myriad other approaches. As a co-chair of this group, I got to help organize a day-long symposium focused on applying citizen science to community challenges like water pollution, biodiversity loss, and localized flooding. The symposium brought together a number of local citizen science practitioners, fellows placed in a variety of federal agencies, scientists in federal agencies, and others interested in engaging communities in research and making sure community needs and values are integral to the research process.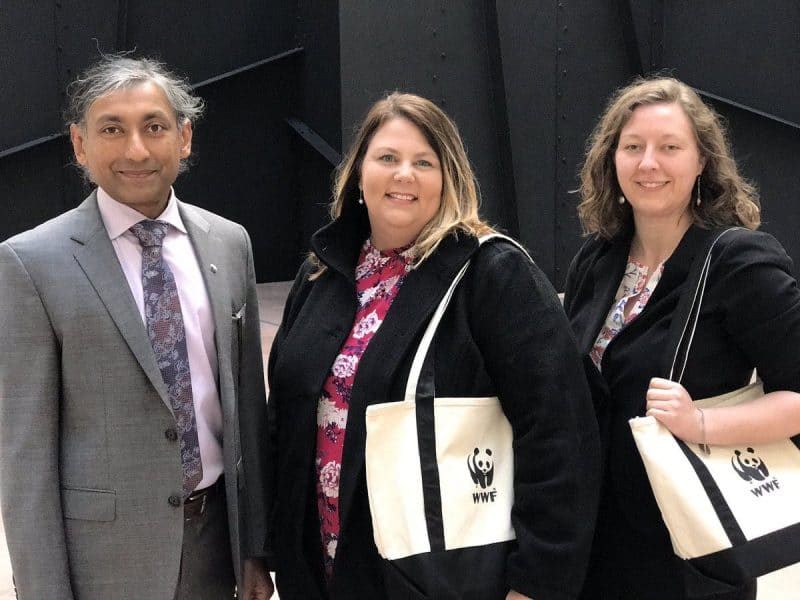 3. What tips would you give others applying to the AAAS Science and Technology Fellowship?
I would recommend applying to the AAAS STPF to any scientists and engineers interested in using their technical expertise to inform policymaking, helping fellow scientists understand the policymaking process, and developing their own skills in translating scientific information for diverse audiences. Fellows come to the STPF from diverse backgrounds both in subject area and professional experience. Some are fresh out of graduate school or a postdoc, some have worked in the industry or the non-profit sector, some are tenured faculty, and many others are somewhere in between!
I think my experience volunteering at science outreach events, writing non-technical science articles, and working on climate action campaigns demonstrated my interest and capacity for communicating science to the public and leveraging scientific information to advocate policies that I believe are important. Whether you're considering a policy fellowship specifically or any non-research career, it's a good idea to spend time thinking about the skills you've developed as a researcher that are valuable in other contexts (writing skills, project management skills, collaborative teamwork, international collaboration, public speaking, etc.). The process of becoming a scientist teaches you how to think critically and investigate claims, make evidence-based arguments, and tackle complex problems—these are things that will serve you well as a policy fellow. Highlighting such "transferable skills" will make for a strong application. For more tips on the application process and insider info about the fellowship, check out the series of chats with current and former fellows. Applications are due every year in November, and you can find more information here.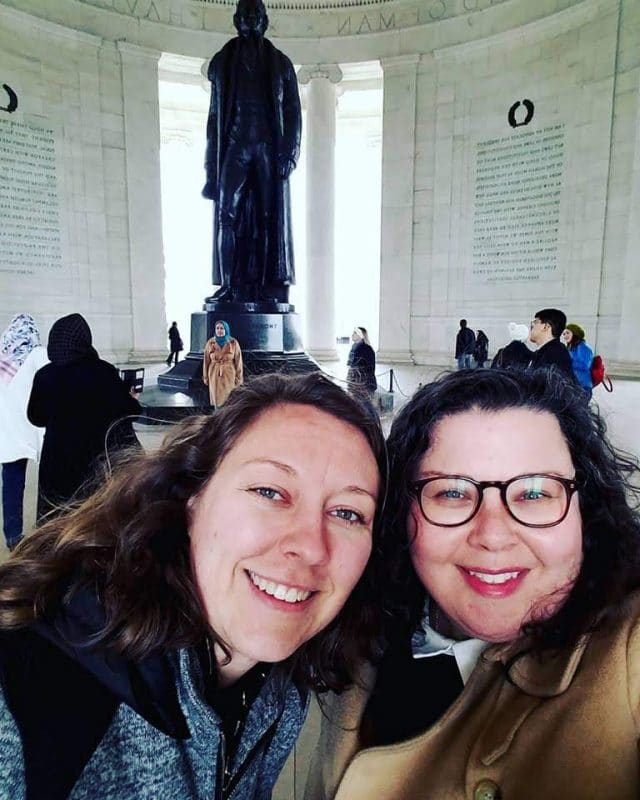 Britta Voss is originally from Seattle, WA, and growing up near the ocean inspired her to study chemical oceanography in college at the University of Washington, where she earned her Bachelor of Science in 2009. In graduate school, she shifted inland to study the biogeochemistry of large rivers, focusing on the Fraser River in British Columbia, Canada. She earned her PhD from the MIT/Woods Hole Oceanographic Institution Joint Program in Oceanography in 2014. She then moved to Colorado for a Mendenhall Postdoctoral Fellowship at the U.S. Geological Survey, where she studied carbon transport and transformation in the Upper Mississippi River until 2017, when she began the AAAS STPF.
Interested in applying to this fellowship? Bookmark the AAAS Science & Technology Policy Fellowship to your ProFellow account. You may also want to read our interview with Dominique Carter, another AAAS Science and Technology Policy Fellow.
© Victoria Johnson 2018, all rights reserved