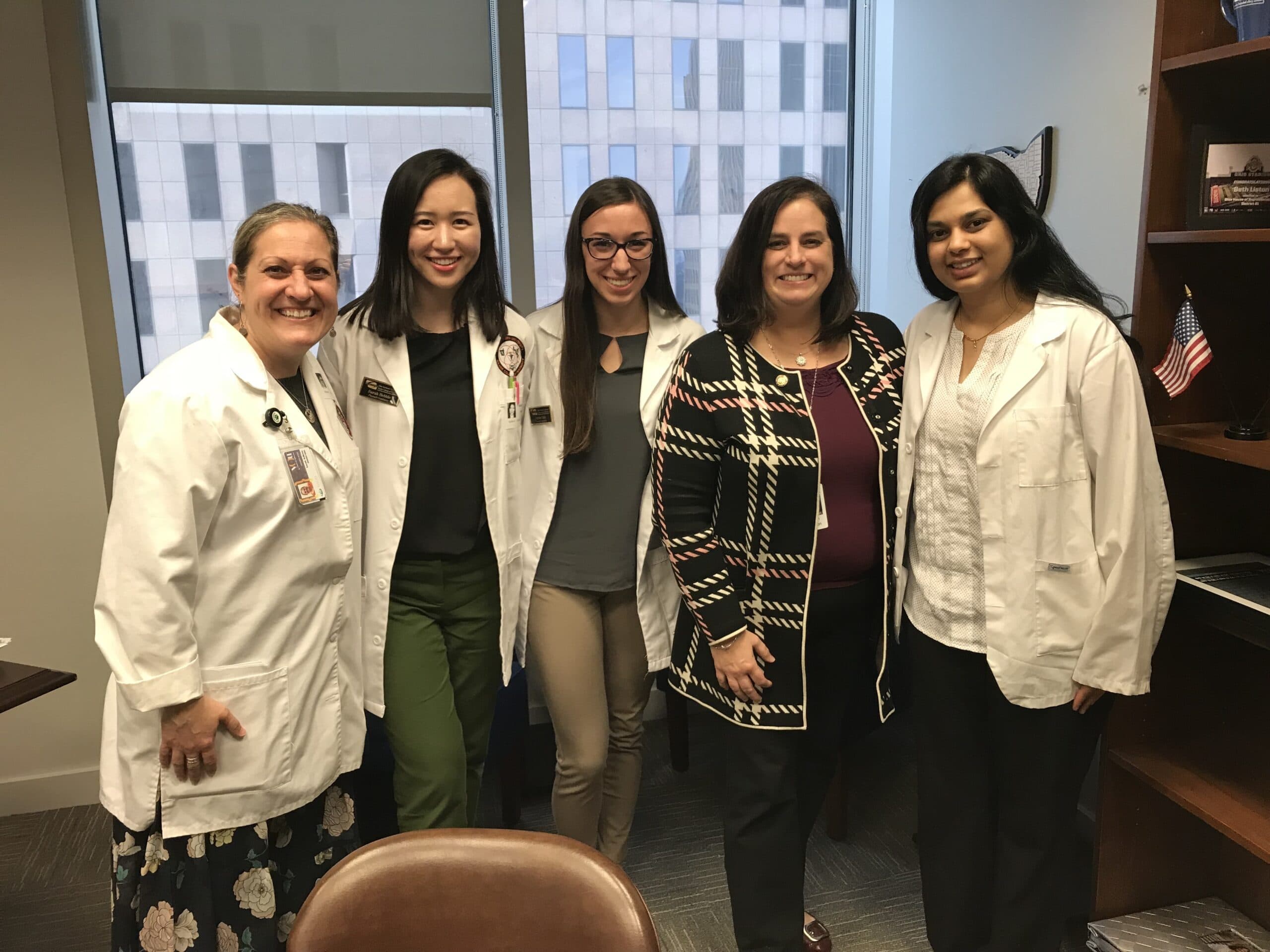 The Ohio Pharmacists Association (OPA) Executive Fellowship in Leadership and Association Management is a postgraduate training program created to support the development of individuals interested in association management through training and experience in leadership, advocacy, professional affairs and problem-solving. The program prepares individuals for leadership positions in a variety of settings in the profession of pharmacy and healthcare in general. Fellows attend state and national pharmacy meetings and have the flexibility to tailor the experience to their interests to ensure passion is behind the work accomplished.
We talked to Vyishali Dharbhamalla, a current OPA Executive Fellow, to learn more about the program and get some application tips.  
1. What inspired you to apply for the OPA Executive Fellowship?
When I graduated from high school, I knew that I wanted to be a pharmacist because I have seen firsthand the impact that pharmacists have on the lives of individuals. As I spoke to others about my passion for pharmacy, I realized that many people did not know the education pharmacists complete, the responsibilities and the different opportunities that pharmacists have. Most people thought that I was going to go to school for eight years to work behind the counter, counting pills at a local grocery store. As I met more people that had this misinformation about the profession of pharmacy, I knew that I wanted to make a difference in the profession by speaking out about pharmacists and communicate with others about how a pharmacist is the most accessible healthcare provider.
This passion for pharmacy-led me to pursue non-traditional roles as a student and this is what led me to apply for the Ohio Pharmacists Association (OPA) Fellowship in Leadership and Association Management. As a student, I was very involved with student organizations and advocating for the profession at both a state and federal level. I participated in advocating for the profession of pharmacy by talking to my fellow students and legislators. 
In 2018, as I was getting ready to graduate with my doctorate in pharmacy, I struggled to decide where in pharmacy I wanted to work, whether it be in community, ambulatory, hospital, industry or other avenues. As I reviewed my experiences in school, I realized that I was very interested in being involved with associations. I enjoyed how associations brought together the profession and the work that they do to further the profession. That is when I decided to apply for a fellowship in association management. 
When I was looking at fellowships, I was looking for a program where I could learn about all the different aspects of running an association, from helping create continuing education, monitoring the budget, engaging members, to advocating for the profession. I felt that the fellowship with the OPA gave me what I was looking for, a well-rounded experience in association management and the ability to tailor the fellowship to fit my own passion and interests.
Once I complete my one year at the OPA, I will gain a strong foundation in association management through various experiences throughout the year to help me start my career in associations. 
2. What are the benefits of the fellowship?
The Ohio Pharmacists Association Executive Fellowship in Leadership and Association Management is structured to help the fellow develop essential skills to manage an association by focusing on association management and governance, advocacy, leadership, membership development, professional affairs, continuing education development, communications, publication production, media relations, and event coordination. The fellowship also offers flexibility. You have the opportunity to tailor the fellowship to fit your own passion and interests. 
One benefit of being a fellow at OPA is the people you will interact with and work with. The fellow has the opportunity to attend board meetings, committee meetings, legislator visits, and various meetings with key stakeholders throughout the year as they arise. I had the opportunity to meet the board of OPA and participate in the strategic planning for the association. During the planning session, I networked with pharmacists from all over Ohio with various backgrounds. I met the past president of a national pharmacy organization, management of pharmacy organizations, and leaders within the healthcare field. I will also be working with these leaders, as well as others, throughout the year on different projects. 
Another benefit of working at OPA is the experience you can gain. Throughout the year I have multiple projects that I will be working on, from writing grant proposals, coordinating events, advancing grassroots advocacy, to presenting continuing education. I am also involved with helping produce the Ohio Pharmacist journal. I have written articles in the journal and am actively involved in the production of the journal every month. You can also ask to be involved with the different activities that are occurring within the association. If you see something that interests you, everyone works to help you become involved with that activity.
There is also no one day that is the same at OPA — every day is different. For example, I went into work one day expecting to work on a presentation that I would be giving, but soon after I was at the office, I was asked to work on creating a one-page document about legislation that had passed that day. I was asked to read the document and create a document that could be sent to the members of OPA related to a bill that would go into effect that day. I went into work that day expecting a quiet day where I would be working on a presentation and instead I spent the day working a project that I did not know existed the day before. Working in the association world means that you never know what to expect the next day.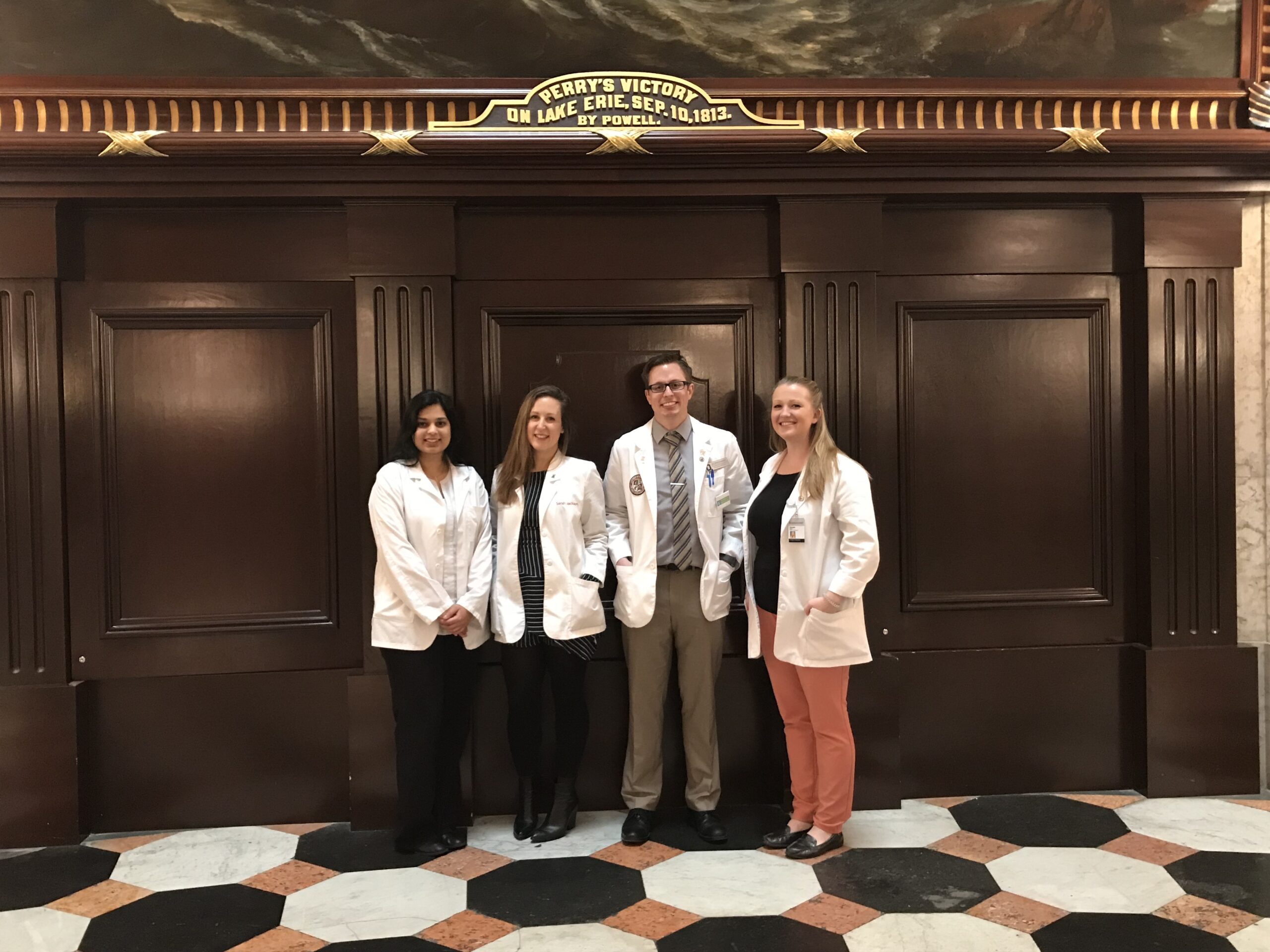 3. What tips would you give others applying to the OPA Executive Fellowship?
The application for the fellowship consists of a letter of intent, a current CV, three letters of recommendation and a response to three questions. After the application is completed, there is an interview before the selection is made. OPA is looking for candidates that are interested in learning about associations. You do not have to have a background in associations or advocacy, like myself, but you need to be willing to experience new opportunities and be flexible. OPA is looking for individuals who are willing to take initiative and show that they are willing to go the extra mile.  
One thing that I believe made my application stand out was my willingness to create change and be a leader. While I was a student, I created an advocacy collaboration within my college. I saw there was a need for the college to have one voice for the advocacy efforts that were being done by different student organizations, so I created a collaboration within the college. I hosted an event where over 200 students heard a state legislator speak about a bill he introduced a few months before. I believe my ability to identify a need and take leadership to create change strengthened my application significantly. If you can show your passion and your ability to take initiative, your application will stand out.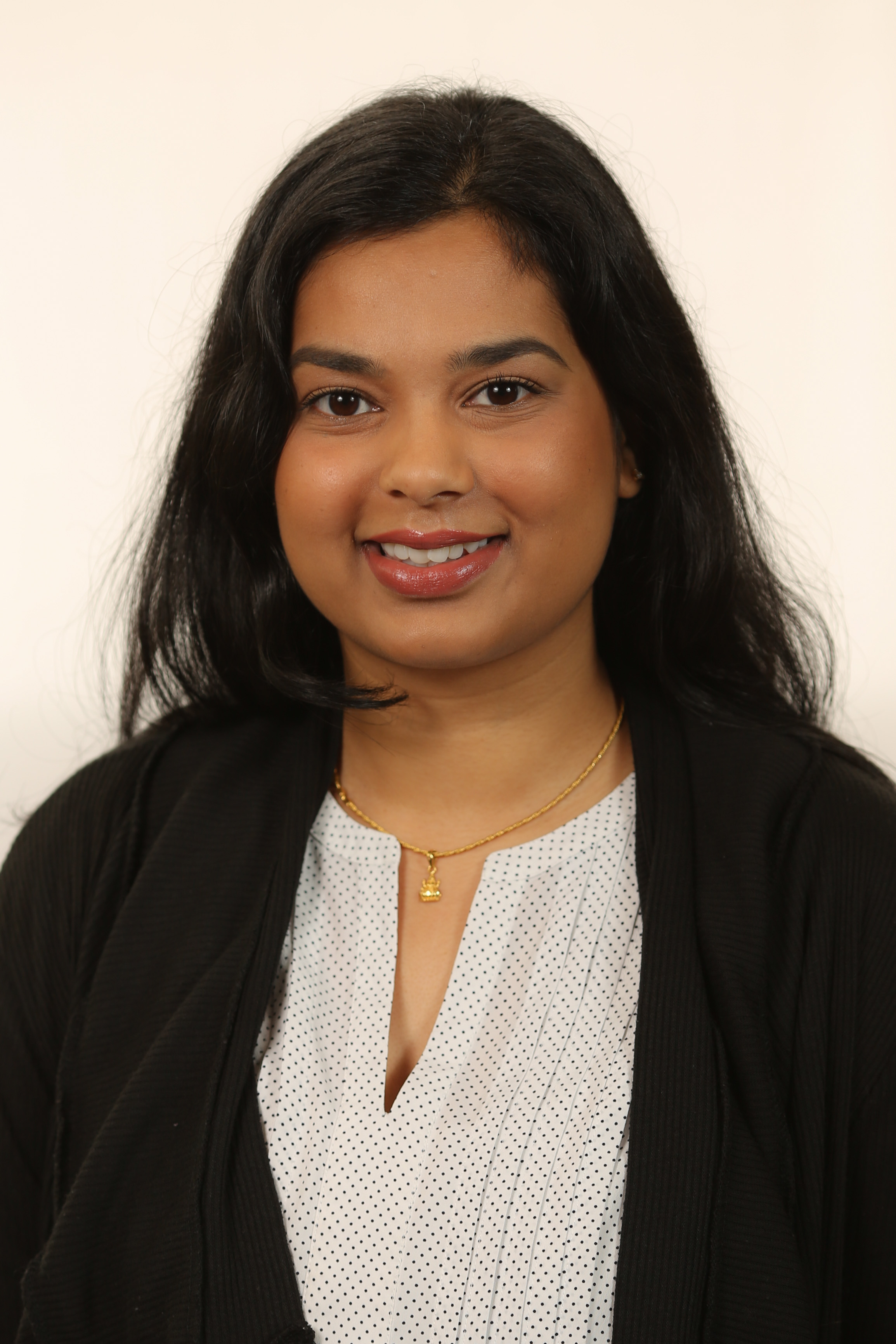 Vyishali Dharbhamalla is a 2019 graduate of The Ohio State University College of Pharmacy. She graduated with a Bachelor of Science in Pharmaceutical Sciences and Bachelor of Arts in Women's Gender and Sexuality Studies from Ohio State University in 2015. As a pharmacy student, she was the Legislative Director for the National Community Pharmacists Association (NCPA) student chapter, established a collaboration with leaders from all student organizations to host advocacy events, and held various leadership roles in other student organizations. She was inducted into Phi Lambda Sigma Pharmacy Leadership Society in 2017. Vyishali has internship experience with the Mount Carmel New Albany Surgical Center and Kroger Pharmacy. She has experience in associations from rotations during her final year of pharmacy school at NCPA and OPA.
Interested in applying? Bookmark the Ohio Pharmacists Association (OPA) Executive Fellowship to your ProFellow account.
© Victoria Johnson 2019, all rights reserved.