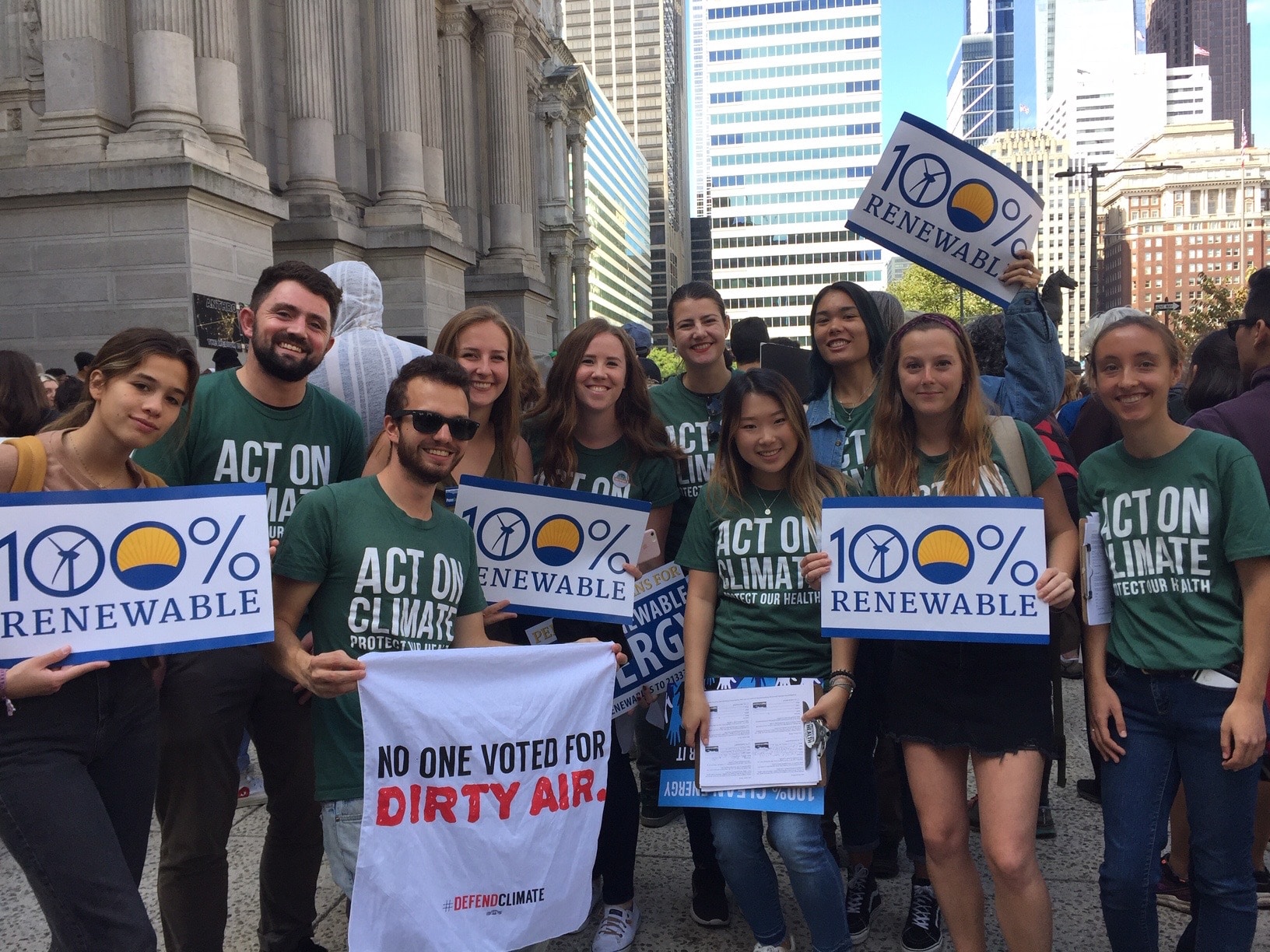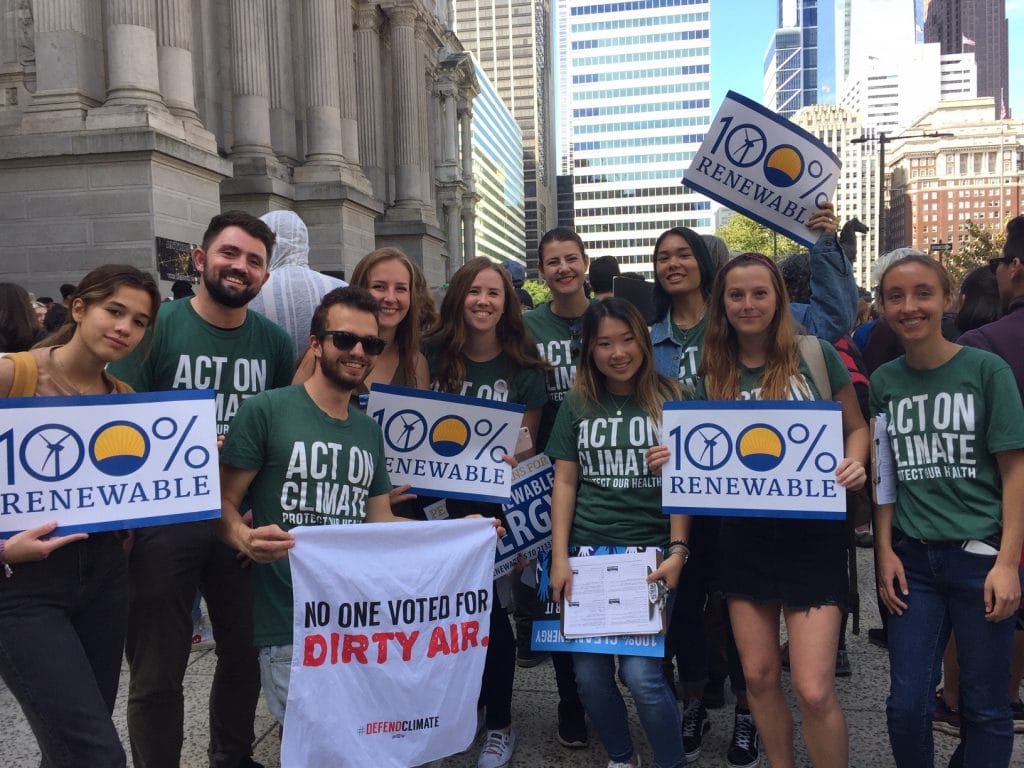 U.S. PIRG's mission is to advocate for the public interest—to speak out for a healthier, safer world in which we're freer to pursue our own individual well-being and the common good. Whether it's working to stop the overuse of antibiotics in agriculture, addressing our country's plastic waste crisis, or alerting people to threats in the marketplace, the problems we work on aren't progressive or conservative. They're just problems that our country shouldn't tolerate any longer. 
The US PIRG Fellowship is a one-year, full-time program, expressly designed to prepare future leaders. The program looks for smarts, leadership experience, top-notch written and verbal skills, and an eagerness to learn. U.S. PIRG also values organizing experience, including building campus groups. The target annual compensation for this position is $28,000 in the first year. U.S. PIRG offers a competitive benefits package. Applications are accepted on a rolling basis through the deadline.
Grace Brombach, the Consumer Watchdog Associate with U.S. PIRG and a former U.S. PIRG Fellow, gave us some insights into her fellowship experience.
1. What inspired you to apply for the U.S. PIRG Fellowship? 
I was looking for a job after graduation where I could help make an impact on environmental and public health issues. After studying political science in college, I was drawn to U.S. PIRG not only because of the amazing campaigns they work on, but also because their goal is to find common sense, nonpartisan solutions for the complicated problems that we all hear about on a day-to-day basis.
2. What is a typical week like for a U.S. PIRG Fellow?
As the Consumer Watchdog Fellow, I've gotten the chance to advocate for better recall notification policies, work to ban dangerous inclined infant sleepers that have resulted in the deaths of over 73 babies, coordinate our Consumer Tips page and more.  Basically, no day is the same. The work can range from researching and writing reports and media pieces, to hosting press events, to working with legislators and local officials.
3. What have been some of the most eye-opening moments during your fellowship? 
One of the most eye-opening parts of this fellowship has been seeing all the hard work and strategy that goes into these campaigns. You're working with an awesome team of people who are all advocating for better environmental and public health policies, and you get to celebrate each others' wins. I feel lucky to be part of the incremental progress that adds up to real social change.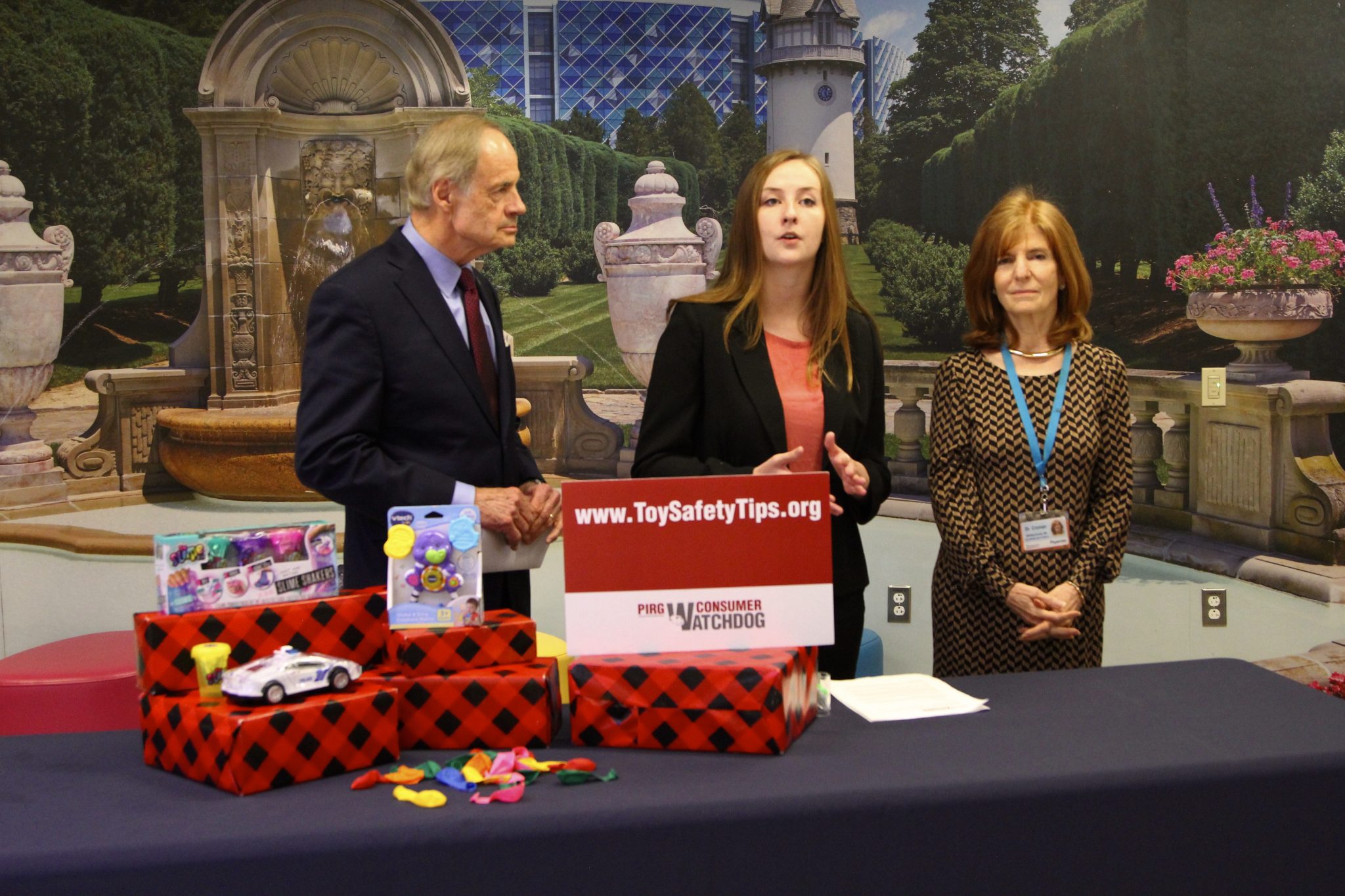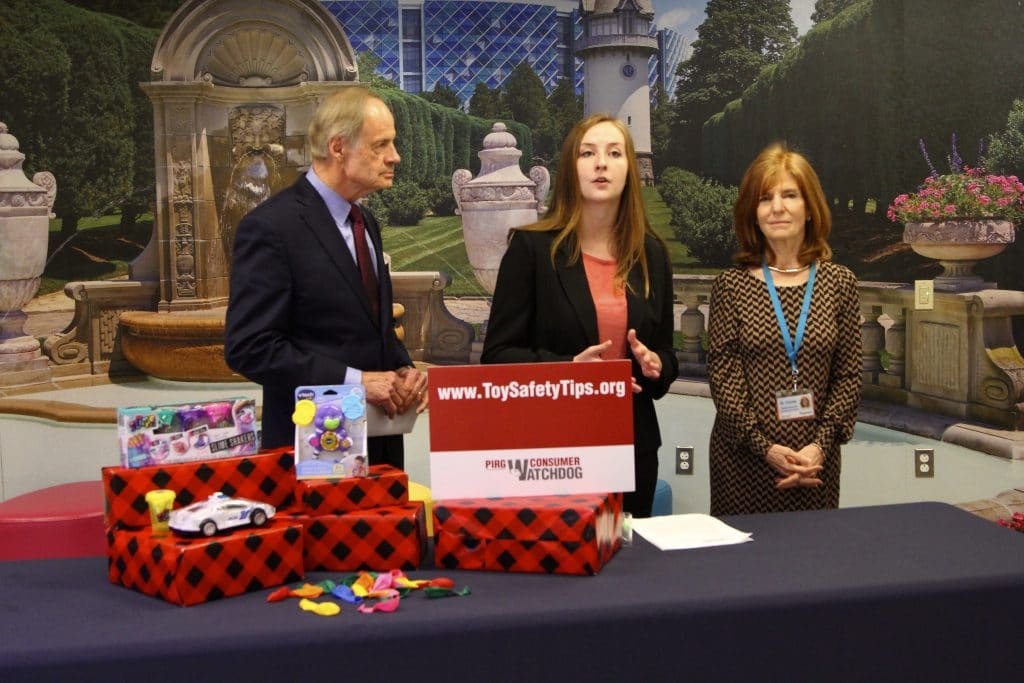 4. How has the fellowship experience influenced your current work?
In my first year of the fellowship, I co-authored the Trouble in Toyland report, which identified toxins in children's toys, met with the Consumer Product Safety Commission to call for better recall notification for child cares, and published an op-ed with Congressman Bobby Rush. I'm very grateful for the opportunities I've received so far, and I'm excited to apply it to my campaign work moving forward.
5. What tips would you give others applying to the U.S. PIRG Fellowship?
The U.S. PIRG Fellowship is looking for candidates with leadership experience, strong communication skills, and a passion for winning results on the issues that impact all of us. 
If you're looking at a fellowship with U.S. PIRG, you should be ready to dive into a fast-paced environment where you'll gain incredible experience and skills to run your own campaign while working with an awesome team of people.
Grace Brombach was born in St. Paul, Minnesota and studied Political Science and French at the College of the Holy Cross. She's now the Consumer Watchdog Fellow based in Philadelphia where she works to protect consumers from hidden dangers in the marketplace.
Interested in applying? Bookmark US PIRG Fellowship to your ProFellow account.
© Victoria Johnson 2020, all rights reserved.