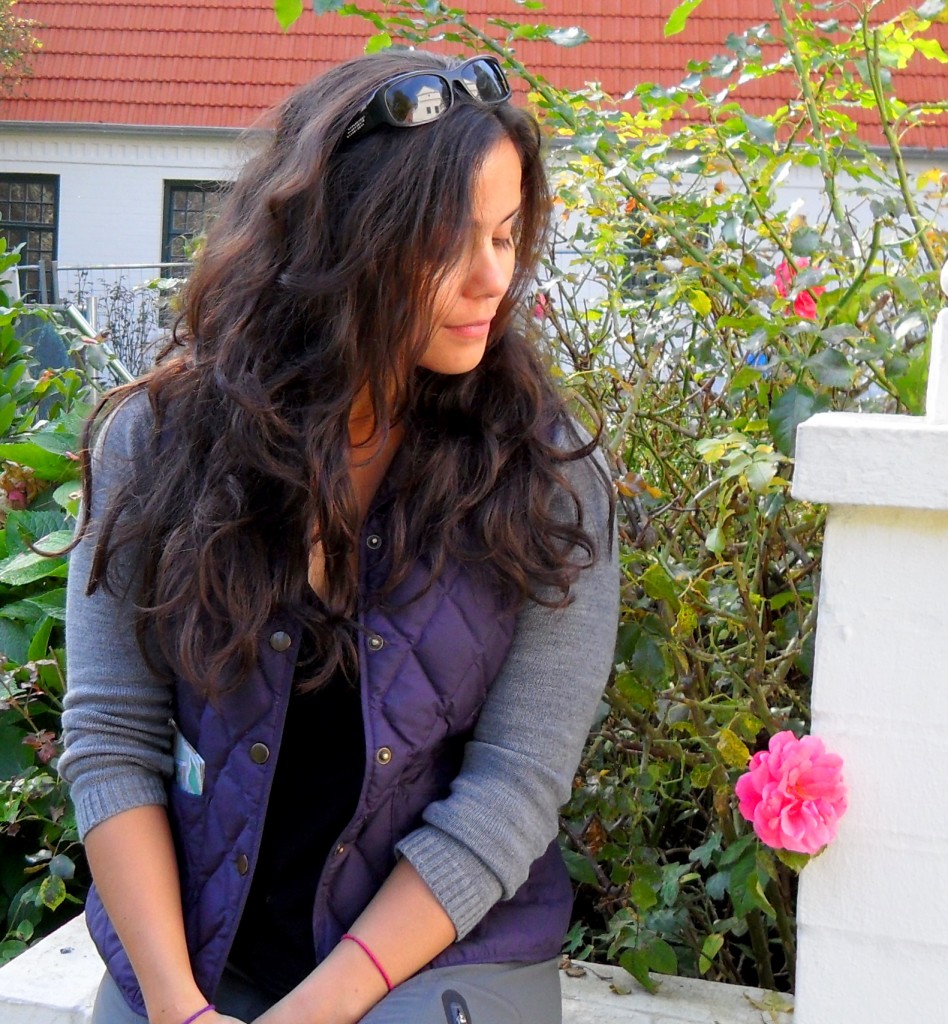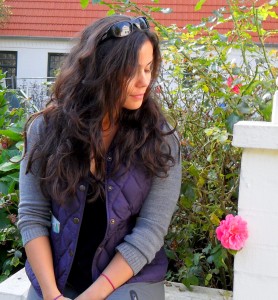 Being a Cornell alum, I have a soft spot for Cornell fellowships. I had not heard of Cornell's Graduate Fellowship in Public Garden Leadership until Ryan introduced me virtually to his high school friend Allie Byrd Skaer, a 2011-12 Fellow.  The fellowship funds a four-semester Master of Professional Studies (M.P.S.) program at Cornell under the auspices of the Cornell Plantations, the botanical gardens and arboretum located adjacent to the Cornell University campus in Ithaca, NY. Each student accepted into the program is offered the fellowship which includes full tuition and an annual stipend. The fellows also receive financial support for professional development and research. The program provides a balance of academic training and practical experience that qualifies fellows to be leaders in the field of public garden management. We wanted to know about this unique fellowship program, so we asked Allie 3 questions about her experience.
1. Why did you decide to apply for Cornell's Graduate Fellowship in Public Garden Leadership?
My background is in horticulture, plant nutrition and education. With the degrees I have already completed, I could probably teach in the school system. It's a very worthy career, but it's just not for me. I love plants, people, and horticulture, but what I really feel passionate about is interacting with people in a more informal way in public gardens. Public gardens are museums which curate collections of plants for purposes such as education, conservation or research, for the betterment of society. Public gardens are functionally almost identical to museums, but because their collections are alive, rather than dead or innate, they have their own unique characteristics.
I decided to apply to this fellowship program because I wanted to progress in my public garden career and become as much as an asset to the field as I could. Our fellowship program is a partnership between Cornell University and Cornell Plantations, a public garden which encompasses over 4,000 acres of botanical gardens, arboreta and natural areas. Fellows are expected to complete 30 or more hours of coursework, gain practical experience working with staff from Cornell Plantations, complete an internship at a public garden outside of Cornell Plantations, and conduct research and write a thesis on a topic which is relevant  to the public garden field.  What is great about all this is that each fellow is able to design their program to meet their own interests and career goals.
My coursework at Cornell has primarily focused on education, ethics, public garden management and horticulture. Being at Cornell University has given me access to a grant that allowed me to complete my internship and conduct my research internationally. My research focuses on understanding how public gardens address social justice in their education and outreach programs. To my knowledge, there is no other fellowship program in the world that would have given me the freedom, education and opportunities that I have been blessed to receive from Cornell Plantations and Cornell University. In addition to all of that, the community in the horticulture department at Cornell is phenomenal. From day one, I have had the most amazing amount of support from my academic committee, the staff at Cornell Plantations and my fellow Public Garden Leadership Fellows. It's probably the best decision I've ever made.
2. What do you think made your application stand out?
You should interview the coordinator of my program to get to the bottom of that! I *think* it is my passion for people, plants, and public gardens, and my dedication to the field that made my application stand out. Meeting the expectations of any fellowship is hard work. I think our fellowship program looks for a combination of academic and professional performance, and passion and dedication to the field. Those are the characteristics you need to get through fellowship programs like ours successfully. And certainly, selection committees want to chose individuals who they think will succeed.
3. What tips would you give others applying for the fellowship?
Basically, I think what it comes down to is knowing yourself, the program and the field. It's important to know what a public garden actually is and that you really want to work for one. Loving plants is not going to get you in. Work, intern or volunteer at a public garden. Make sure it's the field you want to be in!  Passion and dedication come out in essays and interviews. If you haven't been involved in a public garden, it's hard to cultivate (and communicate!) those things.
Being involved at a public garden will also give you a better idea of what career path you want to take within the field. There are a lot of choices. Our current fellows career paths are in marketing, native plant conservation, education and curation.  Having a clear idea of what you want to study and research and what kind of job you would actually like to have later will really set your application apart.
I would also contact the fellowship program coordinator and current and past fellows. It's important to have multiple perspectives. We also have a facebook group that will give people an idea of what our fellowship and our fellows are like. Most of us are really enthusiastic about getting people to apply. Come visit us in Ithaca!  We will take you out to lunch and happily answers your questions!
I think a lot of people don't apply because they think they won't get in. They think they don't have the credentials to be taken seriously at Cornell.  This simply isn't true. Fellows for this program have come from a variety of educational and professional backgrounds. I think people should believe in themselves and just apply.
Allie Byrd Skaer is a graduate student at Cornell University in Ithaca, New York.  Allie received Cornell University's 2011 William Frederick Dreer Award to conduct research in the United Kingdom and Australia. She graduated in 2003 and 2007 from Virginia Tech with a BS in Horticulture and MS in Education.
© Victoria Johnson 2012, all rights reserved.