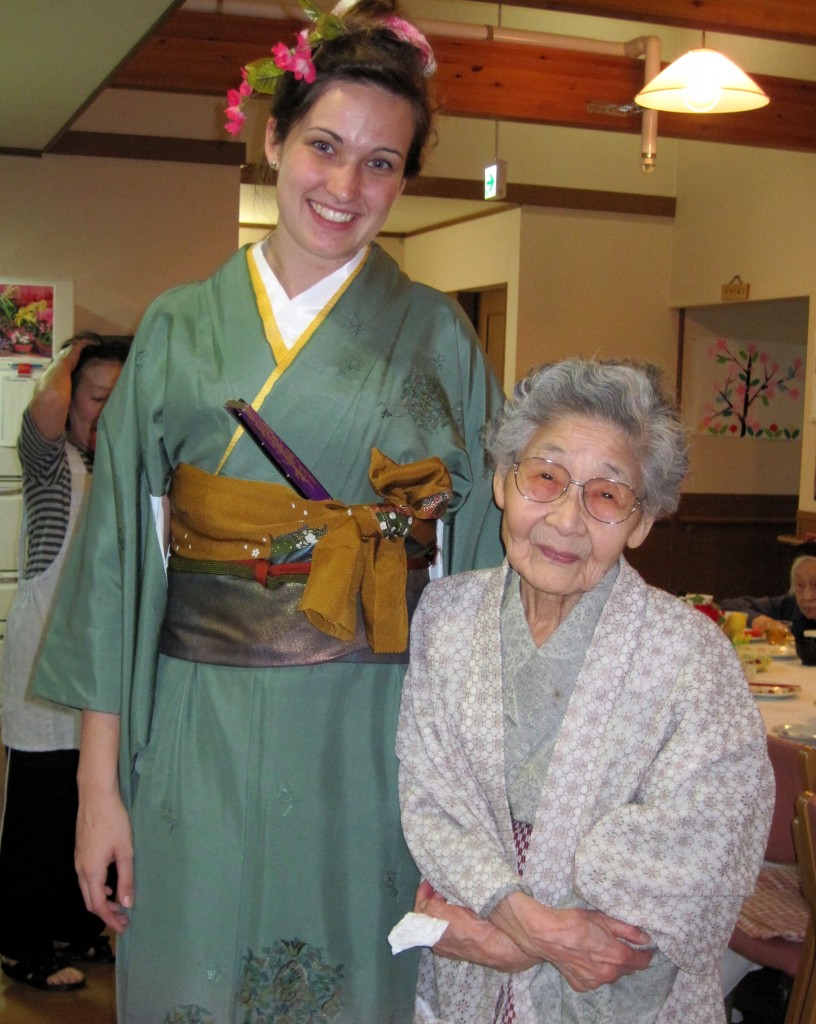 Bessie Young pursued a series of prestigious fellowships to travel the world and pursue her unique interest: photography and cross-cultural gerontology. As an undergraduate at Amherst, Bessie was a double major in Psychology and Art with focus on aging and Turkish language study. She won a Critical Language Scholarship for study abroad in Turkey, and also won a $10,000 Davis Projects For Peace grant from the Kathryn W. Davis Foundation to travel in Turkey, France and the U.S. and photograph the experience of the aging in nursing homes. After college, Bessie was one of 17 people nationally to win the prestigious Luce Scholarship, which funds a year of professional development in Asia. Bessie chose to live in Nishinomiya, Japan, where she studied and photographed aging and long-term care for the elderly to better understand the aging environment in differing cultural contexts. Bessie subsequently won the George Mitchell Scholarship, which funds a year of graduate study at universities in Ireland and Northern Ireland. Bessie is now enrolled in a Master of Fine Arts program at the University of Ulster in Belfast where she is collaborating with a faculty member who is researching photography as a memory aid for those suffering from Alzheimer's. It is clear that Bessie will continue to excel in her interdisciplinary studies. We sat down with her to ask her more about pursuing her niche interest using a series of fellowships.
1. Tell us about your path to pursuing a MFA in Northern Ireland. What inspired you to apply to four fellowships and work abroad?
I began college with an interest in both art and psychology.  In my first semester, I took a class called the Psychology of Aging and loved it. Soon both my art and psychology coursework began to focus on issues related to aging.  Fellowships are a great way to explore specific passions in an interdisciplinary context, so I began applying to different opportunities that would allow me to use art as a way to understand aging in different countries.
Prior to coming to Northern Ireland, I was confused.  Should I be a photographer who advocates for the elderly?  Should I be a gerontologist who photographs aging issues as a part of research? While researching programs for a scholarship application, I was shocked to find a photography program in Northern Ireland where the director of the program was conducting research related to both photography and Alzheimer's.  I immediately decided this was the right program for me and I couldn't be happier here.  Sometimes applying for scholarships (whether your application is successful or not) will help you discover programs or collaborators you never would have otherwise.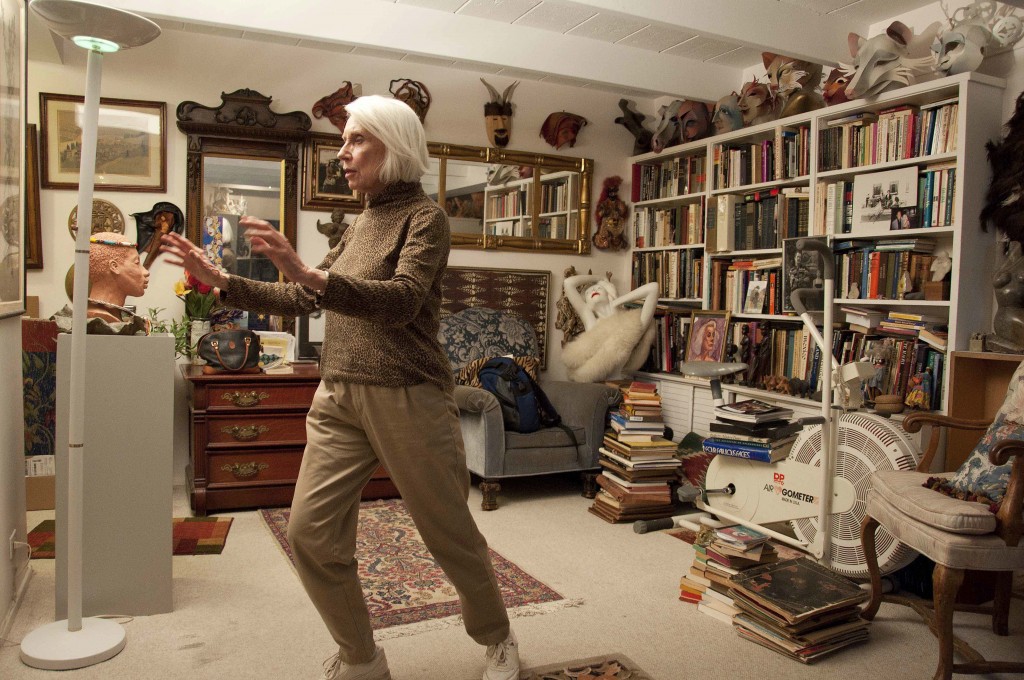 2. What career paths are you considering after you complete your Master's?
Even though I decided to pursue this MFA in Photography, my future is still very much open. I plan to continue to live abroad for the next several years and learn as much as I can about cross-cultural issues of aging.  My main goal for this period in my life is to humbly learn and seek to understand as much as possible, so that one day I will be in a position to make positive change for the world's elderly.  Whether I'll end up in the field of photography, psychology, medicine, anthropology, or something else, I'm not sure.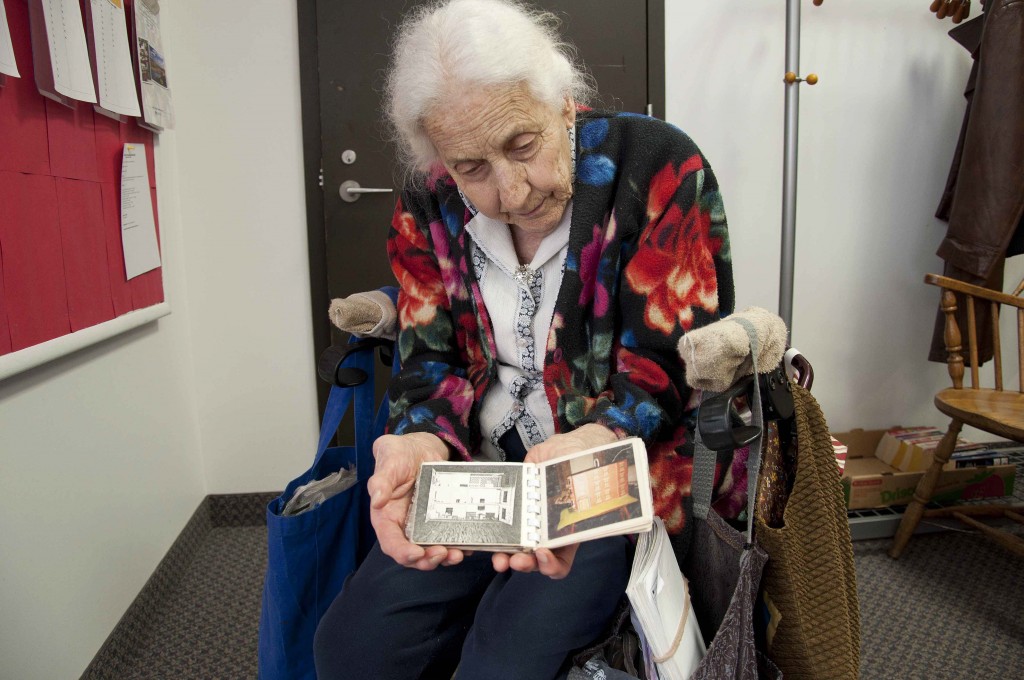 3. What advice would you give to others applying to competitive fellowships?
Follow your passions wholeheartedly and be truthful in explaining them and yourself to others. Just like you won't be the perfect person for every fellowship, every fellowship will not be perfect for you.  That's why it's important to be true to yourself and thoroughly thoughtful, genuine, and honest throughout your application and interview processes. Take time when answering questions to not just come up with a good answer, but to come up with the answer that is truest to who you are. Not only will others respond to your sincerity, but when you are offered a fellowship, you will also be confident that they saw the true you and liked it.
"This work is a way to connect the individual and the subjective aging experience to aging as a social phenomenon. It is a way to draw lines between the visible and invisible. There is specificity here that words cannot capture."

– Bessie Young
---
Bessie Young is a 2011 summa cum laude graduate of Amherst College.  She spent the last year as a Henry Luce Scholar studying eldercare in Japan. Currently, Bessie is studying for her MFA in Photography at the University of Ulster Belfast through a George J. Mitchell Scholarship.
© Victoria Johnson 2012, all rights reserved.