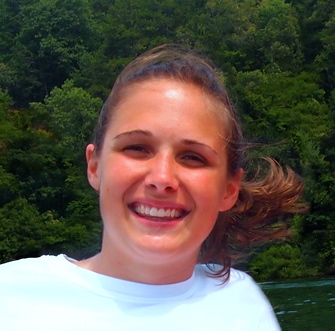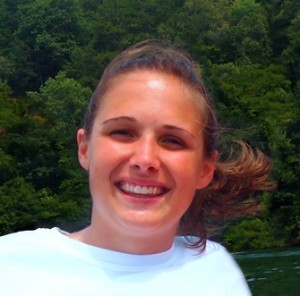 Maggie Barnes is part of a group of movers and shakers at New Sector Alliance forging collaborations among academic, business and social sector leaders to address pressing social challenges. New Sector offers a variety of fellowships to prepare rising stars for nonprofit leadership while helping nonprofits more effectively and efficiently meet increasing community needs. With support from the Corporation for National and Community Service, New Sector runs two AmeriCorps programs to recruit, train and support emerging leaders as they work full-time with nonprofit host sites in Boston or San Francisco. The New Sector Residency in Social Enterprise (RISE) program is an 11-month program, operating from September to July, for recent graduates with up to five years of work experience. The New Sector Summer Fellowship, an 11-week summer program, recruits talented undergraduate students, recent college graduates and MBA candidates. In 2011, Maggie was chosen for New Sector's RISE program and was placed at the Prevention Institute, a national non-profit that works to improve community health and equity through primary prevention. Her work encompassed a youth violence prevention initiative (UNITY) that aimed to enhance their online communications strategy by integrating more user-centered approaches into their web-based work. We caught up with Maggie to ask her more about her RISE experience.
1. What attracted you the Residency in Social Enterprise Program (RISE) program?
I studied business in college and my interests always seemed a bit different than the majority of my peers who were preparing for careers in investment banking and management consulting. While the functions of those sectors fascinated me, I wanted to have the ability to mold and apply strategies from all areas of business to the social innovation space. I've always enjoyed work where I can mix ideas and methodologies from multiple fields, and the RISE program emphasized the importance of multi-sector, collaborative work. The more I looked into it, it seemed like the perfect opportunity to take the lessons I learned from my more corporate-focused coursework and apply them to capacity-building projects in the non-profit sector.
2. What do you think made your application stand out?
When I was working on my application, I spent a lot of time thinking about how my past experiences and future ambitions connected to the mission and values of the RISE program. I think it's easy to forget about the long-term when applying for jobs or fellowships and to focus solely on why your previous experiences make you a strong candidate for that specific position. While that is obviously an important piece, if you only tell that story, you often lose the larger picture that tells others how this step will enable you to add value and progress toward your goals long after the fellowship ends.
3. What did you learn in RISE that you wouldn't have learned in a regular job?
One of the great aspects of the RISE program is the diversity of the cohort. A typical RISE class has about 25 residents with backgrounds ranging anywhere from neuroscience to product design, and each resident is placed at a different non-profit host site. While we spent most of our time working directly with our host sites, we also had bi-weekly trainings where we all came together and learning teams of 4-5 residents for smaller discussions. During these sessions, we talked about the challenges and successes we encountered and gave each other advice on how to address difficult issues like managing up. So in addition to my individual experience, I learned about the inner workings of 20+ non-profits and the different problem-solving techniques my peers employed during their day-to-day work. This really helps you take your understanding of the non-profit sector from a micro-level to a macro-level, and you begin to build a more comprehensive view of how to effect sustainable social change. I don't think I would have gained the level of exposure I did over the past year in five years at another organization.
After graduating from the University of Virginia in 2011, Maggie Barnes spent the year in San Francisco as a Resident in Social Enterprise with New Sector Alliance. While at UVA, she majored in business, studied non-profit management in Bangladesh, and was actively involved in Student Entrepreneurs for Economic Development (SEED), a student-run organization that provides free consulting services to social entrepreneurs. After the fellowship, she plans to continue working at the intersection of business, social innovation and human-centered design. You can read more about New Sector Alumni on the Alumni Blog. 
© Victoria Johnson 2012, all rights reserved.