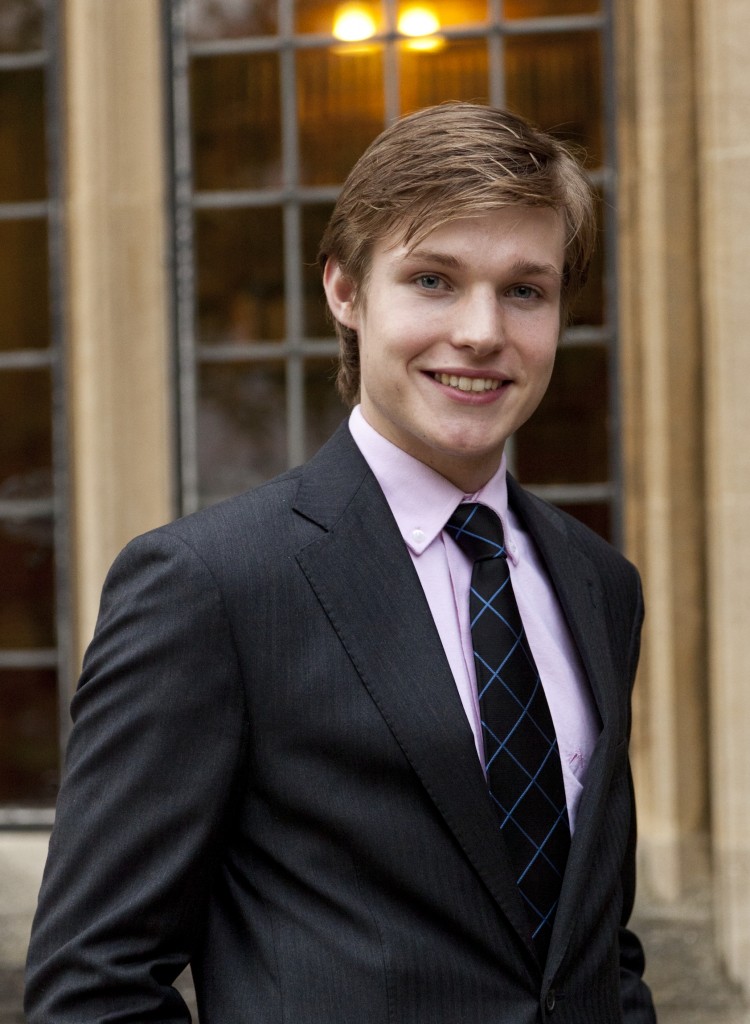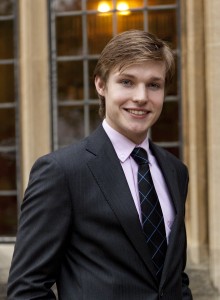 Christopher Pruijsen is one of the youngest ProFellows we've met. While still a teenager, Christopher was selected for membership in the Royal Society for the encouragement of Arts, Manufactures and Commerce (RSA) Fellowship, a network of over 27,000 Fellows in over 80 countries who are active leaders from all disciplines working towards innovative solutions to social challenges. While the RSA Fellowship is a fee-based membership society, the Fellowship has a competitive application process and candidates must demonstrate a commitment to positive social change. Once a member, RSA Fellows gain access to the professional network and are also eligible for small Catalyst grants for new or early-stage projects that have a tangible social impact. Christopher was also recently was selected for the Startup Leadership Programme, a highly competitive global training program for outstanding founders, leaders and innovators who are or want to be startup CEOs. SLP Fellows participate in 2-3 classes per month from September to February taught by successful entrepreneurs, VCs, specialists and faculty from leading business schools. Between his extraordinary travel schedule to entrepreneurship conferences in places like Iceland and South Africa, Christopher gladly shared his experiences with us and his tips for a winning a spot in these sought-after programs.
1. What inspired you to apply to the RSA Fellowship and Startup Leadership Programme?
My main motivation to join the RSA Fellowship was twofold – I share the views of the organization regarding the importance of social innovation and the value of a community of social leaders, and I wanted to leverage the RSA Fellowship to help boost the Oxfordshire entrepreneurship ecosystem in my role as President of Oxford Entrepreneurs at the time of my application.
As Country Manager of LetsLunch.com in the UK, I was keen on learning more about how to scale startups on a more (inter)national level. The Startup Leadership Programme offers the opportunity to become more trained in the art of being a startup CEO. It also provides me visibility and a vibrant community.
2. What do you think made your application for these programs stand out?
When I applied for the RSA Fellowship, I already had the referral of a staff member, as I had been in contact with the organisation about possible collaboration between the RSA and Oxford Entrepreneurs on events around the topic of social entrepreneurship in Oxford. My previous participation in the Entrepreneurial Impact International Summer School in Munich may have also played a role, as I was part of the winning team in 2011. Another big factor was my motivation and passion for helping other (young) social innovators and entrepreneurs.
At the time of my application to The Startup Leadership Programme (SLP), I already had a history of leading entrepreneurship community organisations (Oxford Entrepreneurs) and being on the Board of several other organisations including Oxfordshire Business First and Venturefest Oxford. I also had some startup experience through my involvement in co-founding Let's VC, and had at the time just started working on the launch of LetsLunch.com (with a small team), so the sum-total of these experiences made me a quite well-rounded applicant. I had also been in contact with one of the Program Directors in London regarding the launch of Let's Lunch UK and several other past and future projects, so I was already on the organization's radar at the time of my application.
3. What tips would you give others who aim to do something exceptional?
People will be more willing to help you if you express a genuine willingness to help others, even if you are not in a position to profit from them or need help yourself.
Christopher was the youngest-ever President of Oxford Entrepreneurs (the world's largest student-run entrepreneurship society, with over 8,000 members) from March – June 2012. He is a current student (on leave from studies) at the University of Oxford, where he matriculated at age 17. He sits on the Board of Directors of Oxfordshire Business First and the Advisory Board of Venturefest Oxford. He is a co-founder of Let's VC and the Country Manager for LetsLunch.com in the UK. He is the youngest RSA Fellow in the UK, a Start-Up of You Student Fellow  and believed to be the youngest Startup Leadership Program Fellow ever (*).
Reach out to Christopher via Twitter @CPruijsen or send him an email at [email protected].
© Victoria Johnson 2012, all rights reserved.