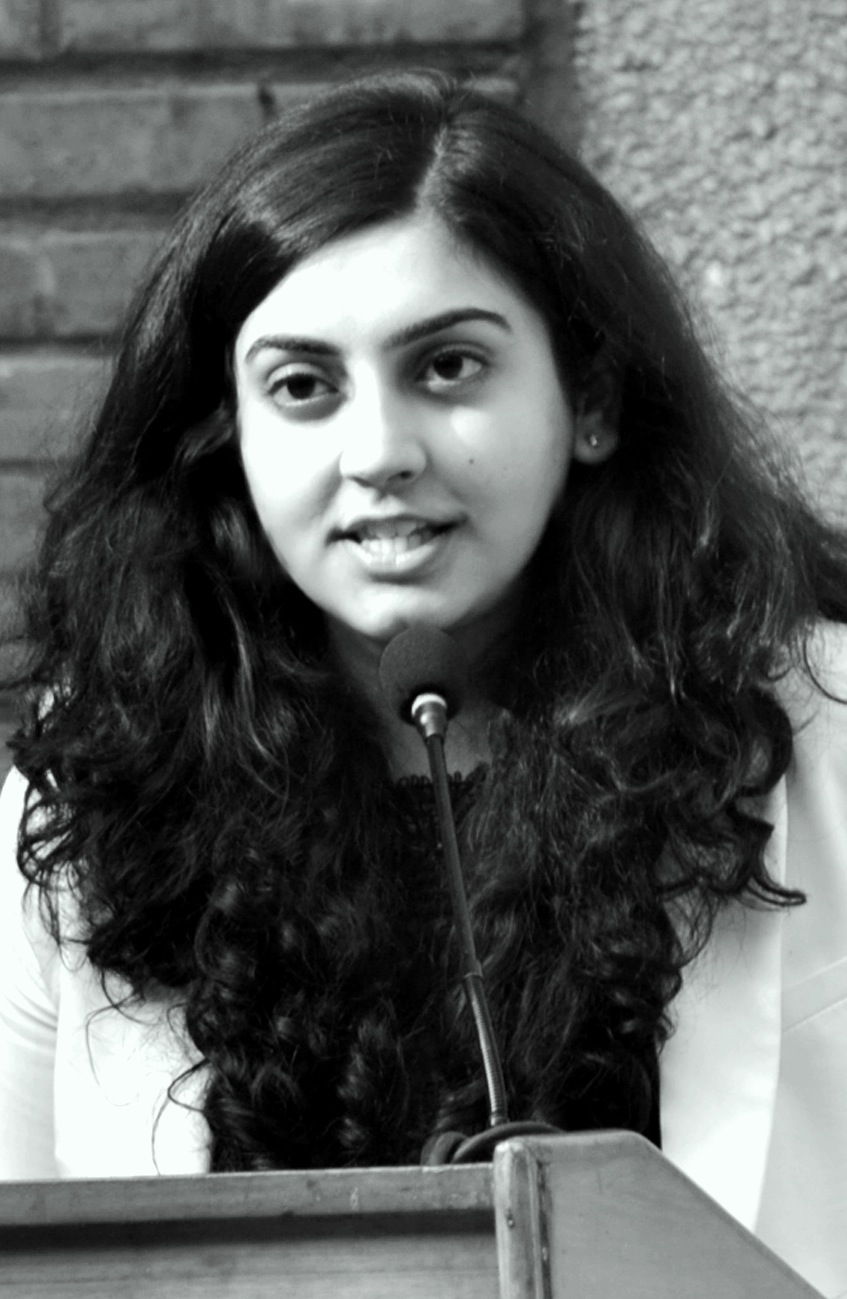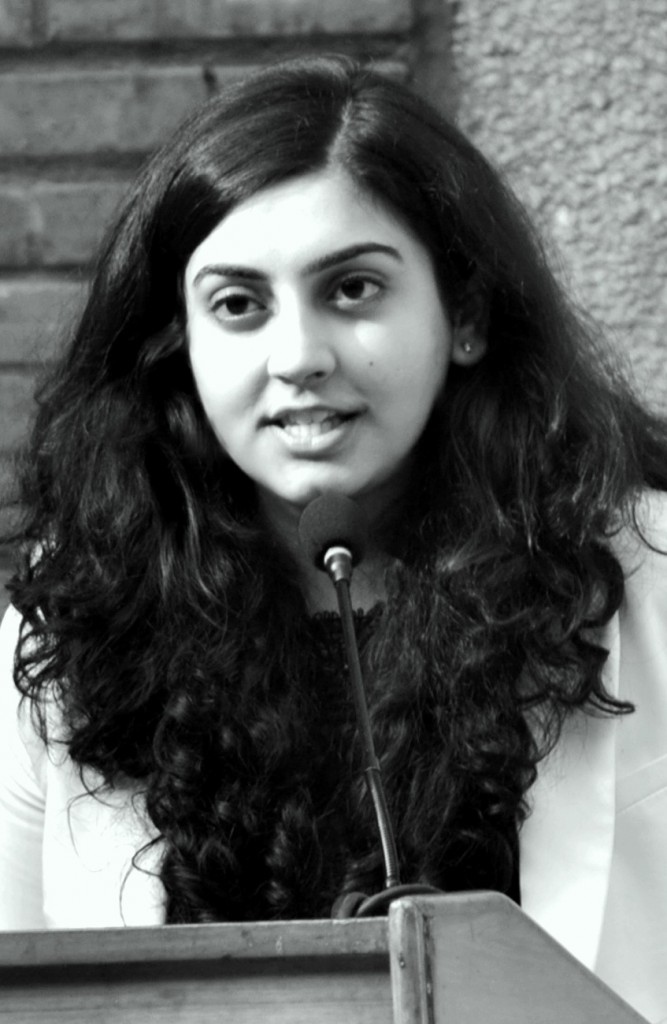 Recently, we connected with Tanvi Girotra, an extraordinary young woman who founded the Becoming I Foundation, an internationally recognized youth-led organization that mobilizes young people into engaging with community development issues. Based in Delhi, India, Becoming I organizes volunteers, from school students to established professionals, to contribute to projects focused on women empowerment, trafficking, primary education, alternate sources of employment, leadership training, and youth empowerment.
This year, Tanvi is an American India Foundation (AIF) William J. Clinton Fellow in India, where she is continuing her work in community development and youth empowerment. The fellowship pairs a select number of highly skilled young professionals from the U.S. and India with leading NGOs and social enterprises in India to accelerate impact and create projects that are replicable, scalable and sustainable. Through 10 months of service and fieldwork, AIF Clinton Fellows gain knowledge of development in the areas of education, livelihoods, public health, and human rights, while honing and harnessing their skills as change agents. We caught up with Tanvi to learn more about her fellowship experience and her tips for the fellowship application process.
1. What inspired you to apply for the AIF Clinton Fellowship?
Having worked in the development space in India for about five years now, I have realized one very important thing – if at any point you feel completely comfortable with the pace of things around you, change them. I started Becoming I Foundation in 2010 and have had the privilege of working with some of the greatest minds across the world. That also meant I had never worked for anyone else and had always been my own boss. Two years ago, the sense of power was exhilarating. More recently, it had started to make me feel uncomfortable. I felt the need to step out of my comfort zone, take a leap into something I had never done before, and learn and unlearn in the process. I wanted to feel challenged so that after ten months I could come back to Becoming I a better leader. The AIF Clinton Fellowship with it's fantastic placement organizations, forward looking impact model, and passionate people seemed like the perfect avenue to be able to do that.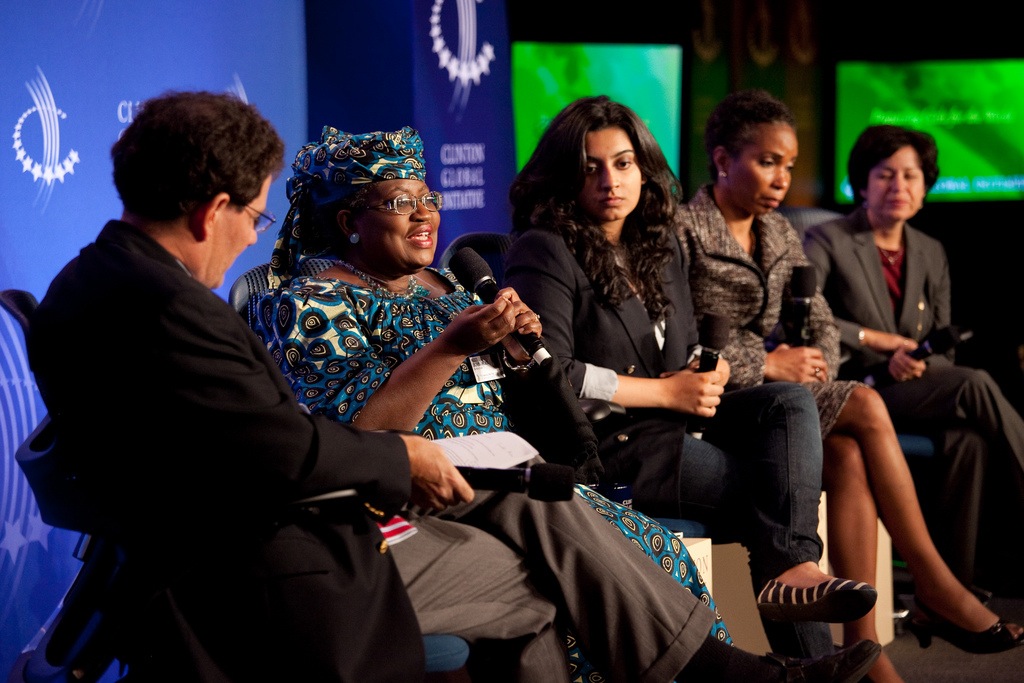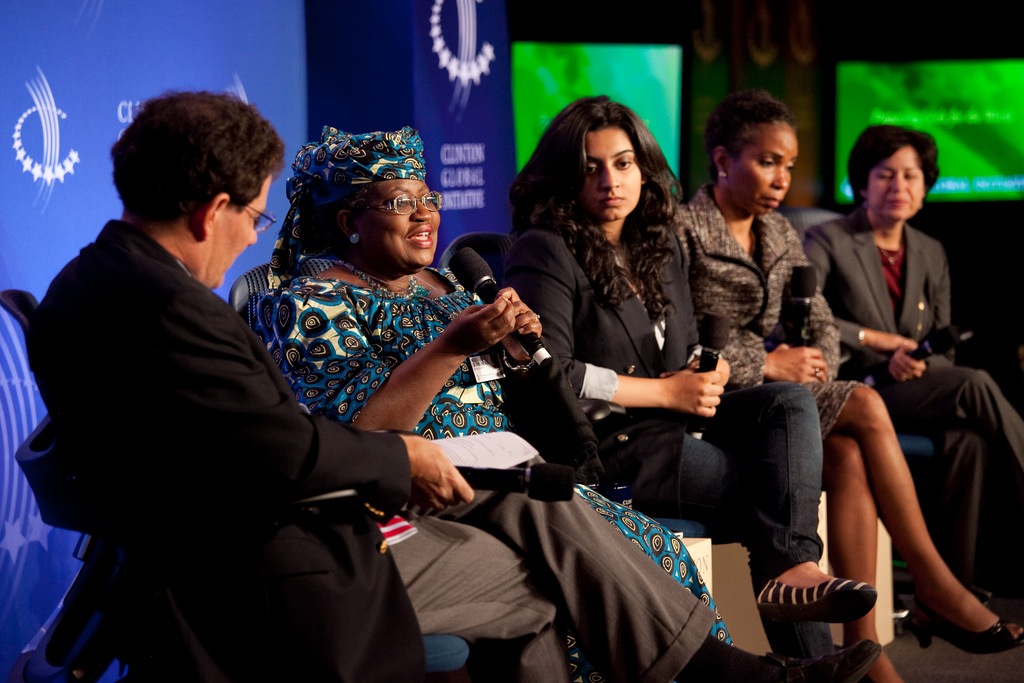 2. How has the fellowship experience influenced your current work?
As an AIF Clinton Fellow, I was placed with the Aangan Trust based in Mumbai. Aangan creates programs for India's most vulnerable children and aims at rehabilitating communities of people while tackling issues like child trafficking, hazardous work, early marriage, and harm and abuse. As Fellows we are essentially trained to play the role of a consultant to our host organizations by either supporting them in their existing projects or creating completely new initiatives to better fulfill their aims and goals. I planned to do a bit of both. My work involved finding innovative ways of creating, compiling and presenting Aangan's project curriculum and content. This included everything from impact reports, staff orientation packages, a website revamp, a new communications strategy, inculcating a culture of documentation through blogging, case studies, etc. I also spearheaded the Student Engagement Program, which aimed to connect university students in states across India with child care institutions. In my last two months as a Fellow, I hope to better evaluate and document the impact of Aangan's anti-trafficking pilot project in vulnerable communities.
From an organizational perspective, Aangan has made me realize the importance of a dynamic work culture. In order to create any kind of impact in the development sector in India, it is crucial to keep reassessing and remodeling your efforts. As valuable as the old school thought processes are, it is important to keep adding to what you already know in order to make your people and your projects work better. Another aspect of Aangan that I would want to imbibe in Becoming I's work is the importance they place on community involvement. Rather than just focusing all their energy on the main stakeholder – the child – Aangan looks at empowering and enabling all the facets of the child's life, including the family, the community, the government and non-government services.
3. What tips would you give others applying to the AIF Clinton Fellowship?
The Fellowship application is quite detailed and extensive. The questions are designed in a very strategic manner so you have the opportunity to reveal all you want about yourself. Because of this, it is important to understand that they don't want to know about your list of accomplishments. They want to hear your story. Your application should emphasize  what makes you who you are and how your work has influenced your thought process. One very common question that I have been asked by a number of prospective young applicants is how much importance the fellowships places on age. I applied at 22 and am one of the youngest Fellows. So, I think they are more interested in your real world experiences, your level of maturity to handle difficult situations, and most importantly, your willingness to learn in the process. From my experience on the interview panel, I would say that they are designed to be more conversational than interrogative, so don't be nervous at all. There are no hard and fast rules, biases or quotas applied while selecting applicants. Present the best of who you are instead of emulating someone you think would be a perfect candidate.
Tanvi Girotra is an AIF Clinton Fellow 2013-14 placed in Mumbai, India with the Aangan Trust. Originally from Delhi, she is the Founder and President at Becoming I Foundation, an organization that connects young people with community development projects. In 2013, Tanvi received the Muhammad Ali Humanitarian Award. Tanvi has an Economics degree from Delhi University and she specializes in education, volunteer management and young leadership and empowerment. 
© Victoria Johnson 2014, all rights reserved.