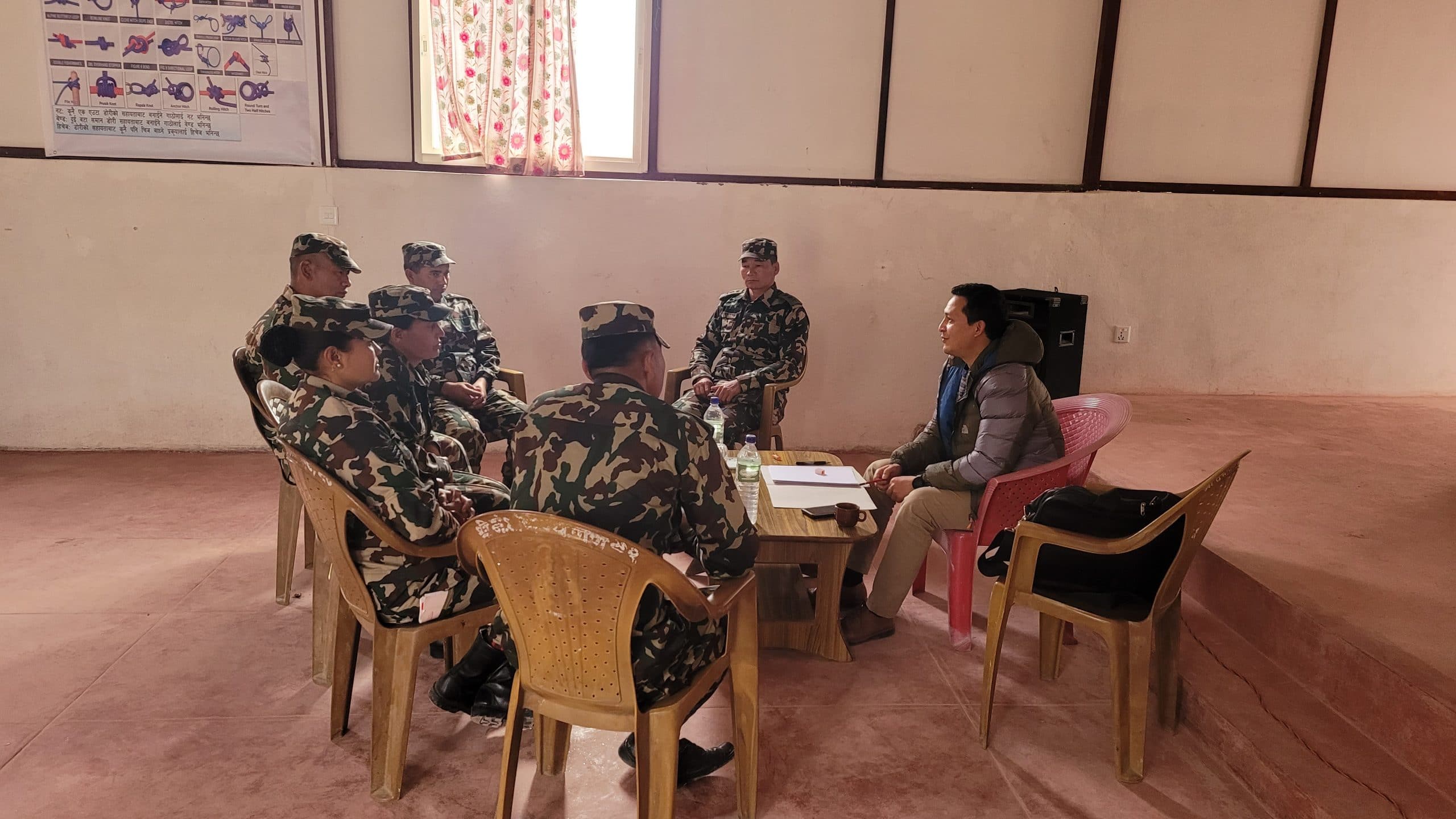 Named after the late founder of the center that hosts the fellowship, Dr. Phil Bosserman, the UNESCO Bosserman Fellowship provides students with the opportunity to work in groundbreaking research in furtherance of United Nations' missions and goals for six months in Paris, France. During the program, which is invitation-only, students are also given the opportunity to further the mission of UNESCO, which is to create conditions for dialogue among civilizations, cultures and peoples, advocating how global visions of sustainable development, human rights, mutual respect and the alleviation of poverty can be achieved.  
Since the pandemic, some fellows have not been able to travel to UNESCO Headquarters in Paris. Through the Regional Area of Expertise Salisbury (RCE Salisbury) at the Bosserman Center, fellows are able to have enriched opportunities in terms of academic, professional and social development, and they are able to work closely along with the United Nations from Salisbury, Maryland.
We talked to Pranaya Rana, a recent UNESCO Fellow through the Bosserman Center for Conflict Resolution in Maryland, to learn more about the program and get some application tips.  
1. What inspired you to apply for the Bosserman UNESCO Fellowship? 
I am an educator and a research practitioner. I have been involved in education and research work in public health, social services, conflict resolution, professional military education and other domains for the last 12 years. After completing my Ph.D. and gaining some relevant experience in the U.S., I decided to return to my home country Nepal at the beginning of 2020. I wanted to support the enhancement of research-based education in Nepal, since Research is the least of priorities in Nepal's education system. I had initiated an applied research methods collaborative with a couple of Nepali Army academic institutions since 2016 through Kennesaw State University's support. However, I realized that a long-term impact would require a full-time physical presence in Nepal.  I was also very interested in conducting research on the functional elements of the peacebuilding process in Nepal, which successfully ended a decade-long Maoist insurgency in Nepal and brought the Maoists to mainstream politics.  I was having these discussions with a lot of colleagues in the network. And one day I received an invitation from the fellowship. Bosserman UNESCO Fellowship is an invitation-only fellowship. I was invited because my pursuits were in alignment with the objectives of the fellowship program.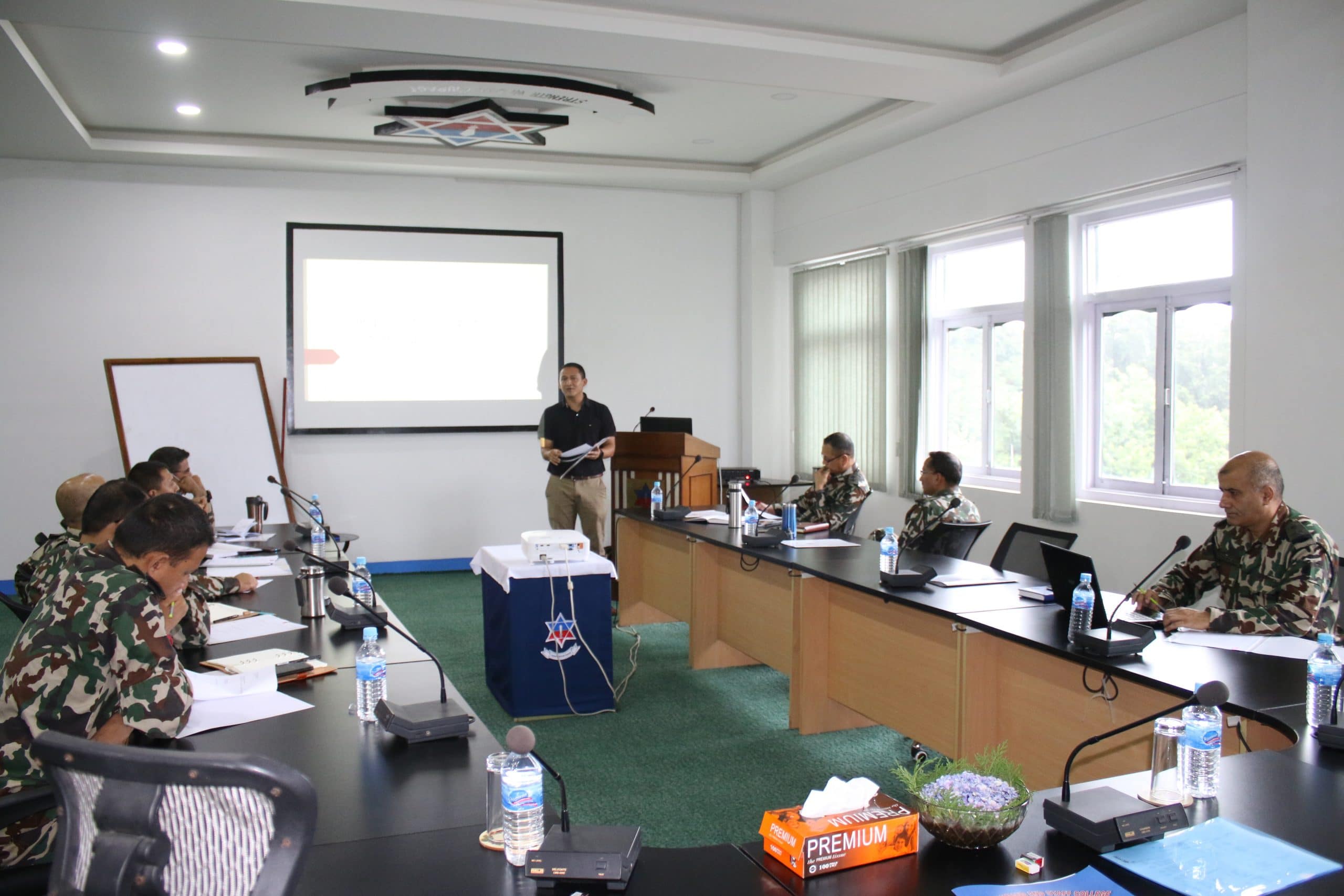 2. What are the benefits of the fellowship?
The fellowship provides me with research mentorship and access to online resources as well as analytical tools that are crucial for my research. It also provides access to online learning and teaching resources including Zoom and LinkedIn learning. These programmatic supports have been immensely beneficial to me while doing my fellowship-related work in Nepal. 
Currently, I am conducting my research titled "Rebel-Military Integration Model in Nepal: A Case Study Examining the Functional Elements in the Program Used to Integrate Maoists Combatants into the Nepali Army". My other research on the situation of sex workers in Nepal amidst COVID-19 had to be paused due to challenges in collecting data mainly because it is a taboo topic in Nepal and also because of the pandemic restrictions. I hope that I will be able to get back to it at some point.  
Regarding research education, I am currently working as an adjunct research faculty at three different academic/training institutions of the Nepali Army and King's College, Nepal (an affiliate of Westcliff University, USA). In addition, I am serving as a research SME for Nepali Army and Nepal School of Entrepreneurship, and as a health policy advisor for Institute for Nepal. The UNESCO fellowship has really helped me form a freelance career base in Nepal. 
3. What have you enjoyed most about your fellowship so far?
I have really enjoyed access to wonderful like-minded colleagues and mentors and additionally the unlimited access to whatever is technically required for my educational projects and research. The tech support team is simply awesome. The program does a good work of reaching out to its fellows for updates and support and identifying potential platforms to disseminate the project updates and research findings. So yes, it has been a wonderful experience working as a UNESCO Fellow.  
Dr. Pranaya Rana is an academic as well as a practitioner of conflict resolution and peace. He is an experienced professional with military, research and evaluation, social services, and public health background. He specializes in creating research-based designs and models to produce data-driven solutions geared toward enhancing agency operations and outcomes. He completed his Ph.D. in 2016 from Kennesaw State University, Georgia, USA, where he taught as an Assistant Professor between 2016 and 2018. He has also provided several guest lectures in research and conflict management topics in USA, Israel, and Nepal. His Ph.D. dissertation evaluated the impact of agency human and social capital on the economic self-sufficiency outcomes of the refugees during resettlement. 
Dr. Rana was awarded Bosserman Fellowship by the Center for Conflict Resolution at Salisbury University in 2011. He was also awarded Global Engagement Certification with Distinction by Kennesaw State University in 2016. Most recently, he was a Public Sector Consultant at Guidehouse supporting the Centers for Disease Control and Prevention (CDC), a US federal agency. He is currently a UNESCO Fellow engaged in research and educational projects in Nepal.
© ProFellow, LLC 2021, all rights reserved.