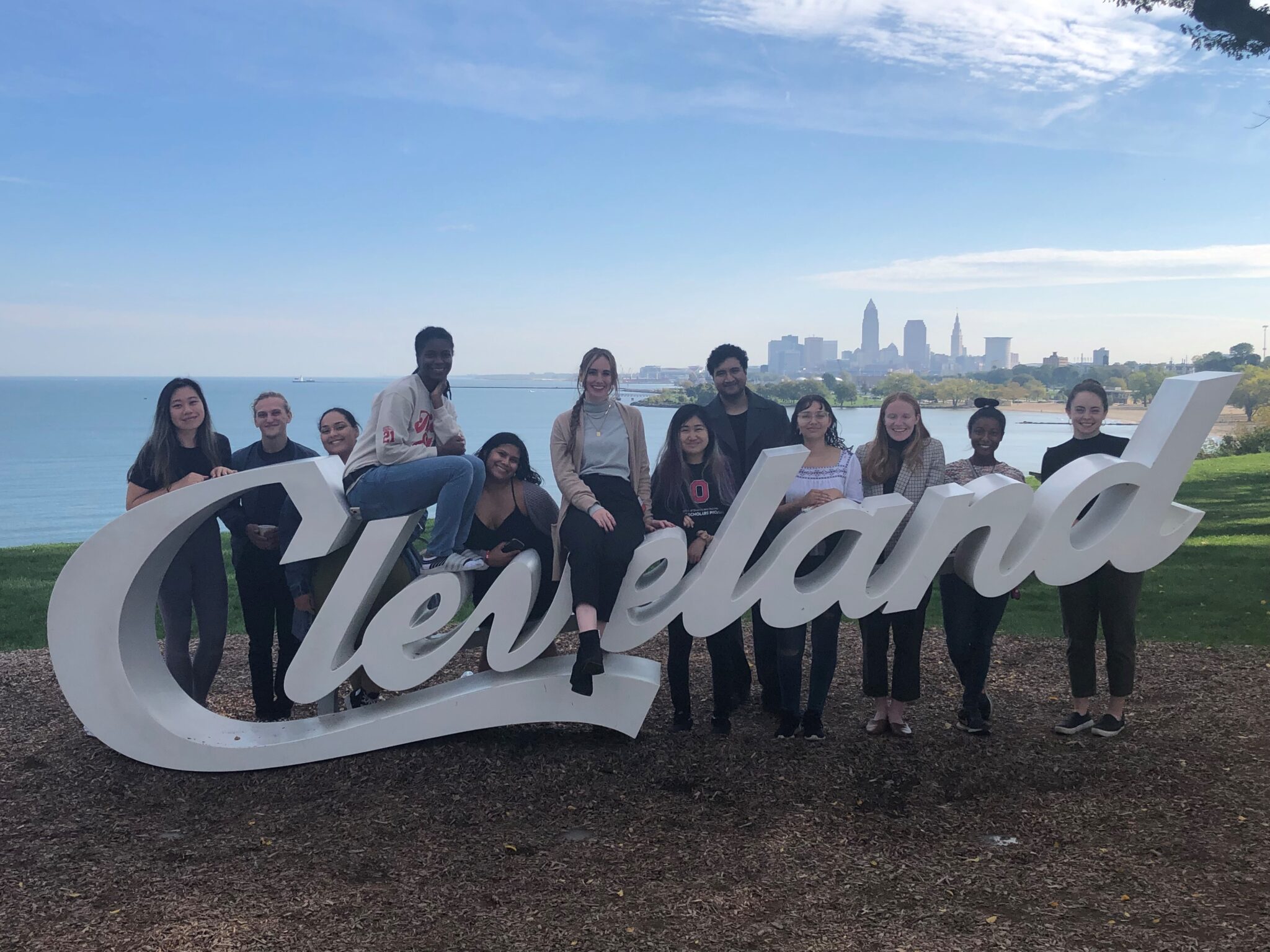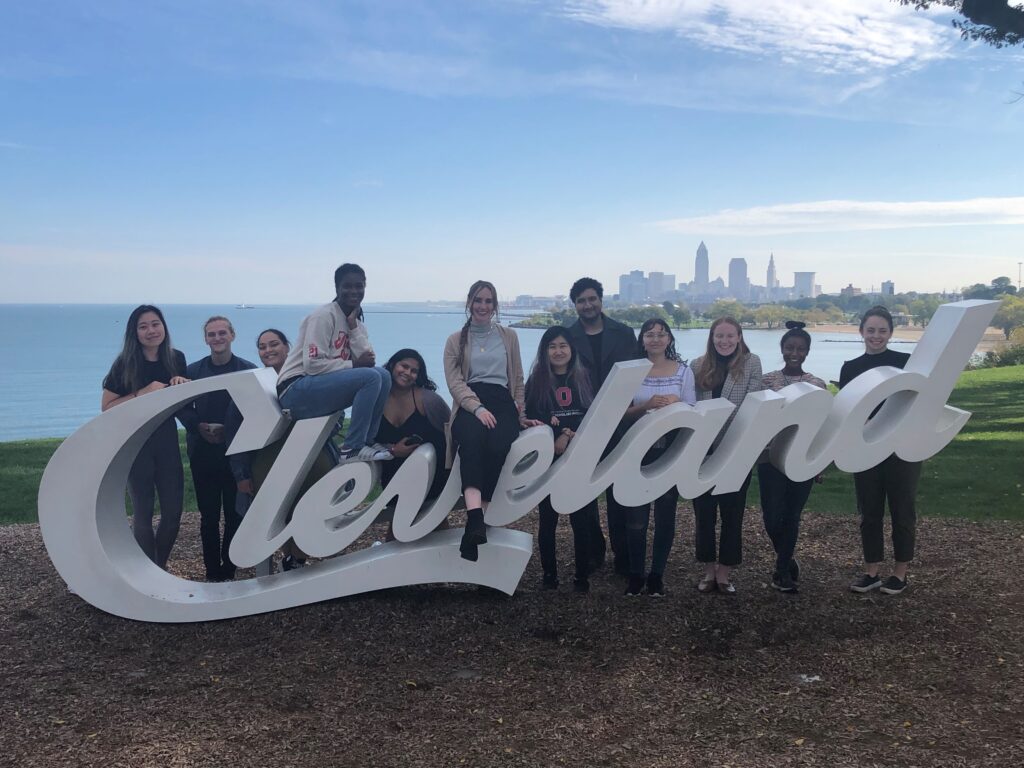 Fellowships offer recent college graduates and early career professionals the chance to gain practical experience and exposure to different fields. The Cleveland Foundation Public Service Fellowship pairs recent college graduates with a public sector agency or nonprofit in Cleveland, giving them a chance to jumpstart their careers in public policy.
At the end of his undergraduate education at Case Western Reserve University, Raghav Rao faced a decision between continuing to work in technology or furthering his goals of changing the public's relationship with technology. Through the Cleveland Foundation Public Service Fellowship, he got to pursue both. We spoke to Raghav about his fellowship experience and how it allowed him to use his tech background to start his career in public policy.
The following views are Raghav Rao's and do not represent the views of the Cleveland Foundation.
Tell us about your background and professional journey. What led you to the Cleveland Foundation Public Service Fellowship?
During the final year of my Bachelor's degree in Psychology at Case Western Reserve University (based in Cleveland, Ohio), I wrote a thesis paper on the negative impact of social media on adolescents. While researching this paper, I found several multi-year-long studies with 500-3000 undergraduates that showed a causational link between social media use and depression, anxiety, and body dysmorphia.
At the end of the writing process, I knew I wanted to do something to foster a healthier relationship between us and social media. I initially thought working in User Interfaces or User Experience (UI/UX) might be the best way forward. I took an elective course on coding a smart device from scratch because of its UI/UX components, but the professor convinced me to pursue a Master's in Computer Engineering. 
He helped me sharpen my rusty programming skills through his mentorship. One of the lessons he taught me was that the technology piece of any problem is the easy part – the main challenge is adoption and implementation. The more I thought about this the more I realized that public policy would have the greatest impact on shaping our relationship with technology, which led me to the Cleveland Foundation Public Service Fellowship.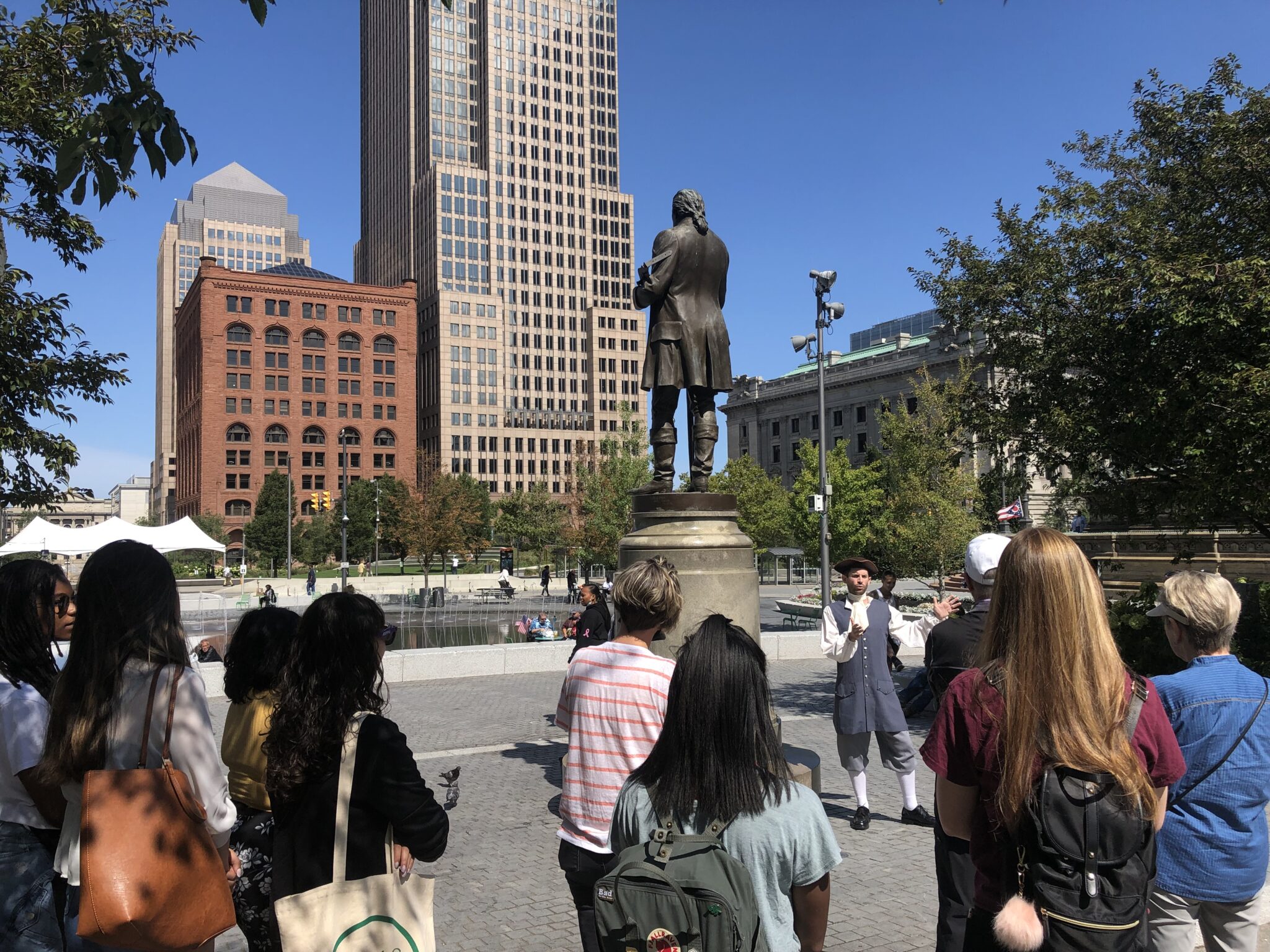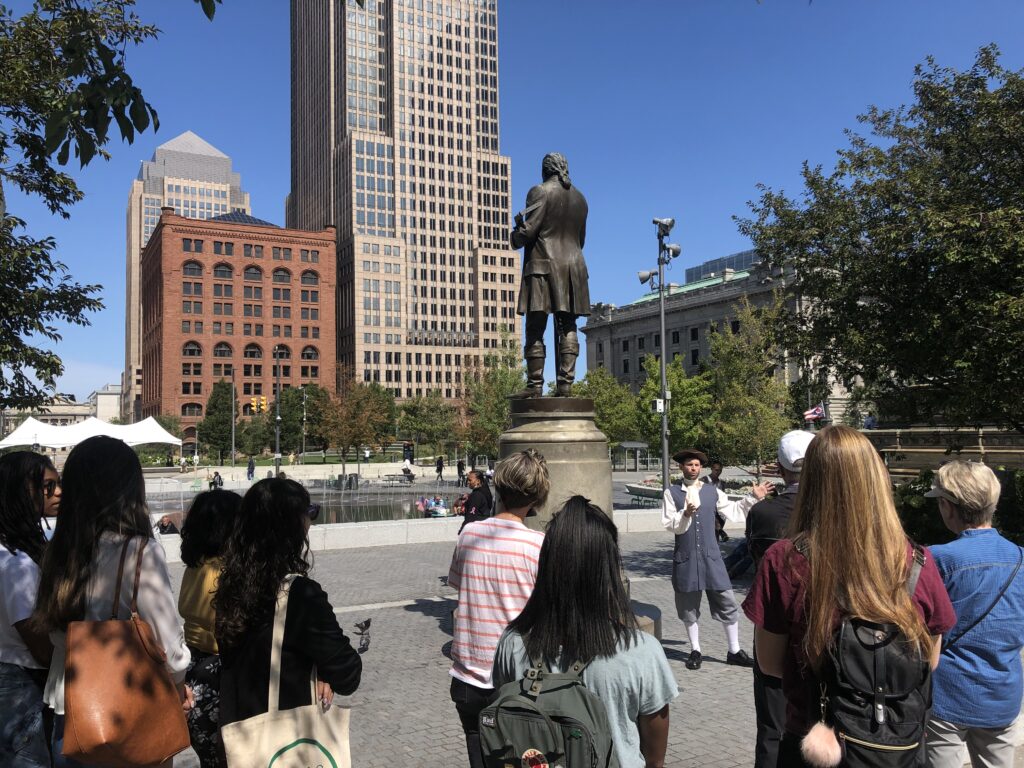 Can you describe what a week in the life of a Cleveland Foundation Public Service Fellow is like? How did this opportunity allow you to advance your career and expand your professional network? 
What I really like about the Fellowship is that it eases you into your professional career while providing an excellent support system. Fellows are placed into various organizations, where they are given (or sometimes create) hands-on projects to work on. Most of the week is spent working towards the project in the organization you're placed in, broken up by professional development workshops, check-ins, tours, and volunteering opportunities.
The program is also very well structured to reflect the needs of the Fellows over the course of their year. The early discussions are focused on finding your feet, with topics revolving around picking a goal, settling into professional work culture, and dealing with imposter syndrome. Towards the middle, discussions are more focused on being a better team member, including three all-day workshops on personality, goal setting, and presentation.
Towards the end of the program, discussions focus on the next steps and forging your future path. You are also assigned mentors towards the second half of the year, who over five 1-on-1 sessions help guide you through any personal or professional struggles you might be facing during the Fellowship.
The professional skills learned, the people I had a chance to work with, and the things I learned about myself through the open discussions and workshops put me 2-3 years ahead of where I would have been had I taken a traditional full-time job.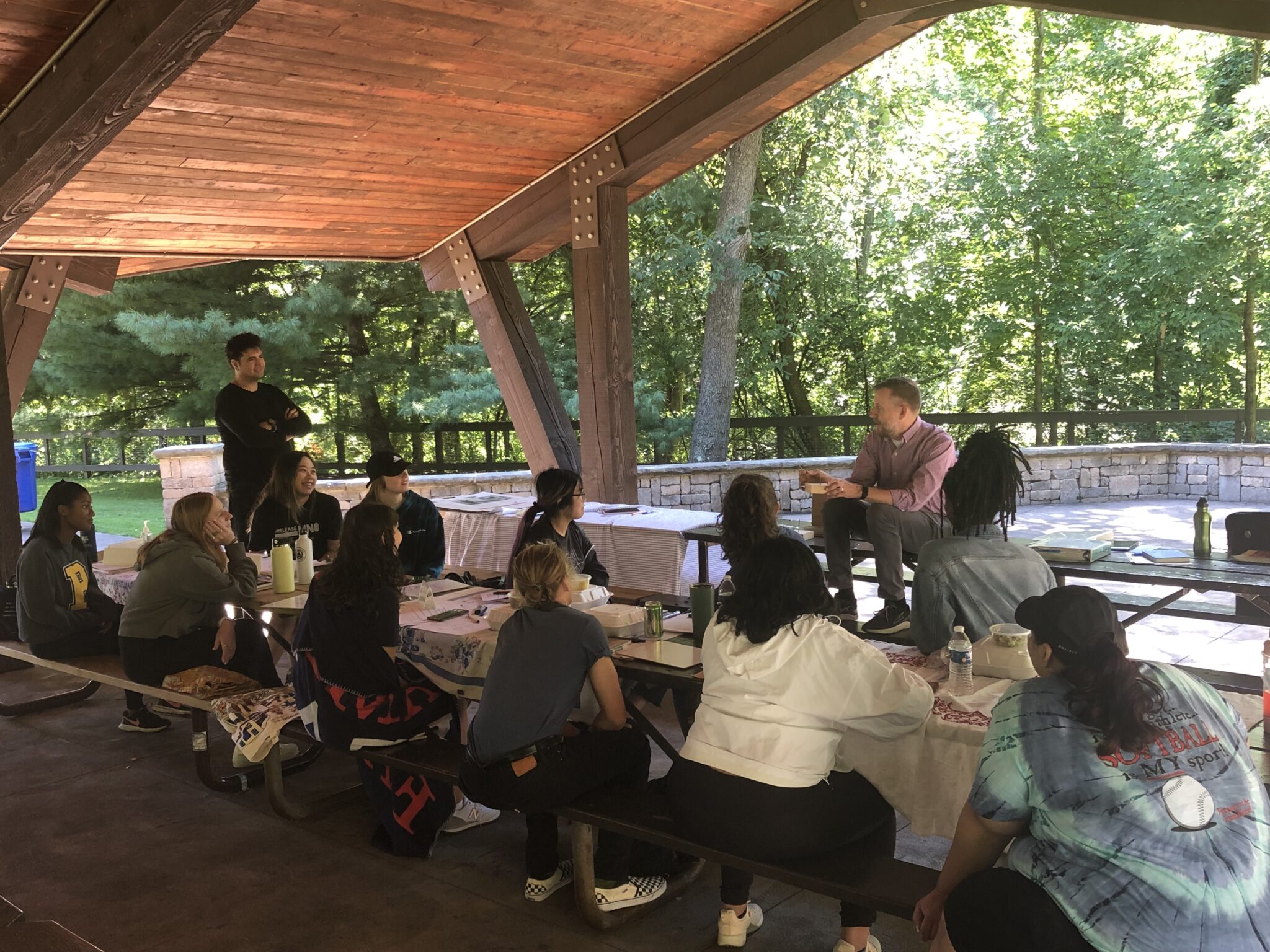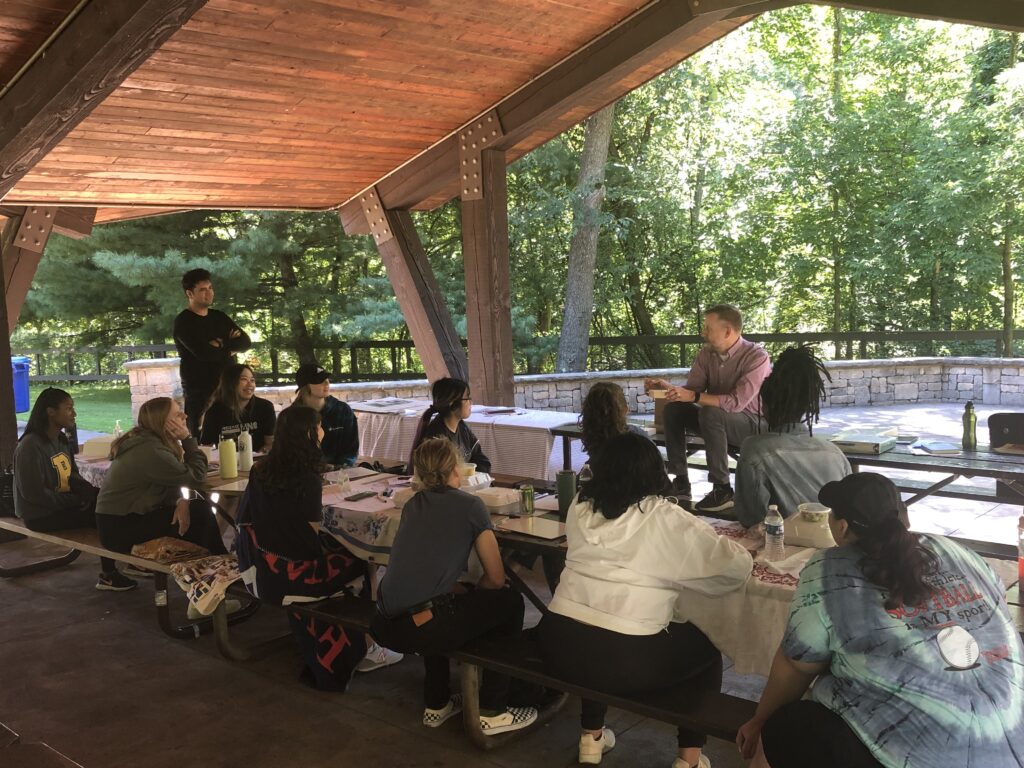 The Cleveland Foundation Public Service Fellowship gives recent college graduates the opportunity to gain hands-on experience in public service. What kinds of projects did you work on and how did this shape your future endeavors?
My specific project from my placement (which happened to be at the Cleveland Foundation) revolved around Digital Equity and Inclusion, which includes improving access to affordable devices, internet, and digital skills training. For me, this included helping run the city-wide Greater Cleveland Digital Equity Coalition and its subcommittees, attending conferences such as Net Inclusion, helping decide the marketing strategy for the Cleveland Foundation-funded Digital Navigators program, and having several conversations with people and organizations working in the space to learn more about Digital Inclusion.
The learning and insight I gained were tremendous. During my fellowship, a once-in-a-generation bill called the Infrastructure Investment and Jobs Act passed, which included federal funding for expanding broadband access and funding digital equity and inclusion efforts, and underscored my belief that public policy is the best way to shape our relationship with technology. I hope to find my place in that ecosystem further down the road.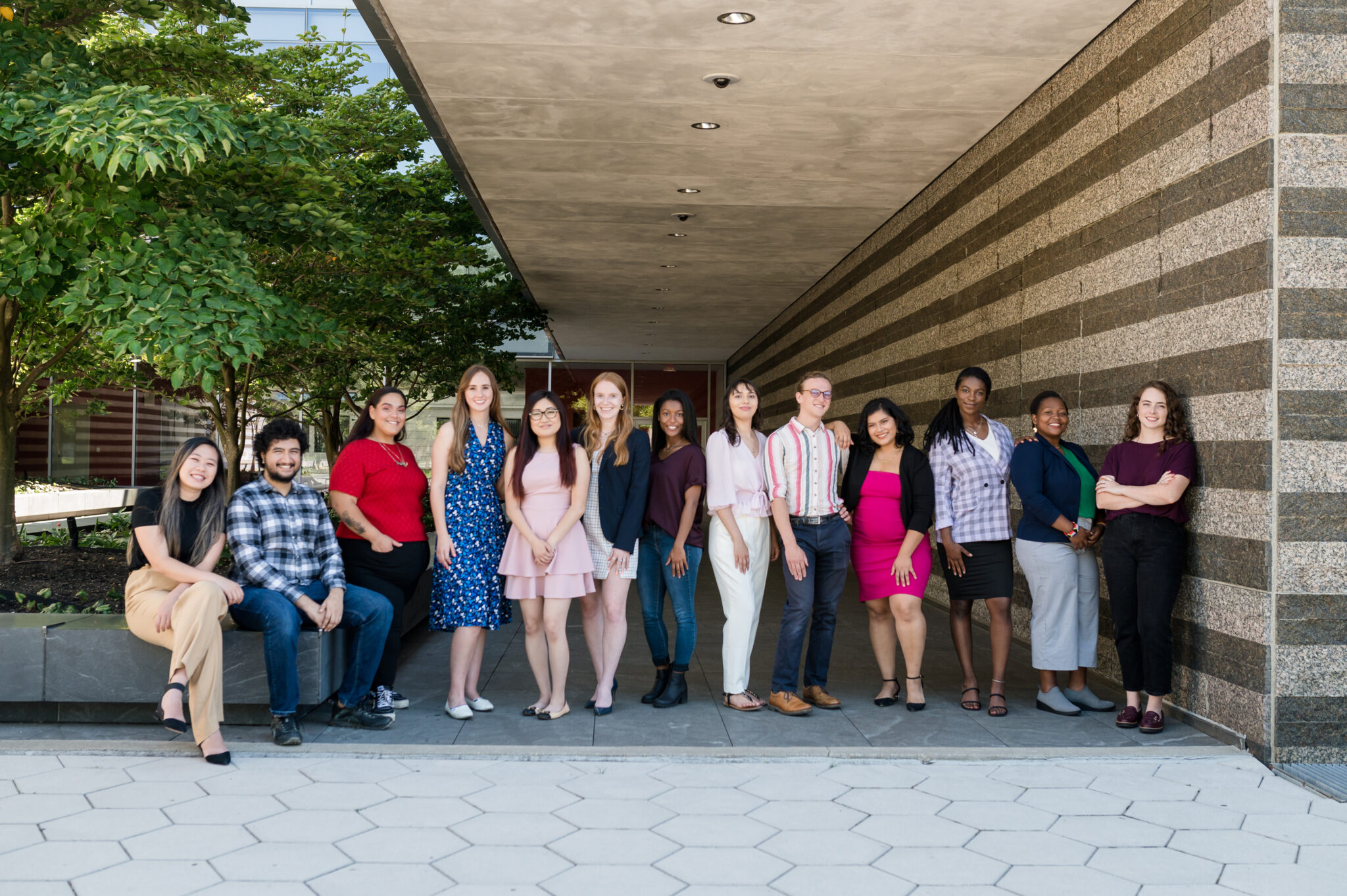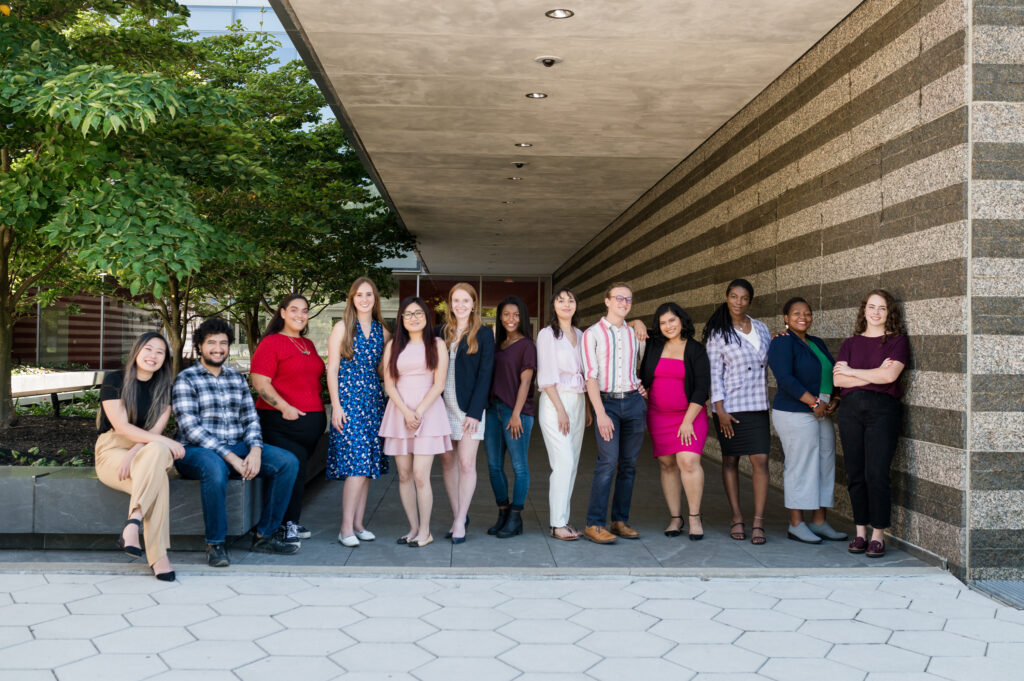 What advice do you have for others applying for the Cleveland Foundation Public Service Fellowship?
Do your research on the organizations you could be placed in and the projects they're working on! You'll get the most out of the program if you have a sense of what aspects of public service mean the most to you, and what kinds of industries interest you. That being said, the Fellowship is designed to be for people just starting out their careers, so if you don't know the answer to that, don't worry. Just be as upfront as you can about your likes and dislikes in terms of the type of industry and workplace environment, and you'll end up with a good fit.
Interested in applying for this fellowship? Bookmark the Cleveland Foundation Public Service Fellowship to your ProFellow account. You may also want to read our interview with Cleveland Foundation Public Service Fellow Joshua Edmonds.
---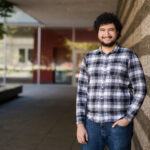 Raghav Rao is a Digital Innovations Fellow at the Cleveland Foundation. He studied at Case Western Reserve University where he earned a Bachelor of Arts in Psychology, and a Master of Science in Computer Engineering. Raghav loves learning about the intersection between Public Policy, Technology, and community building.
© 2023 ProFellow, LLC all rights reserved